This year I dramatically changed the way I eat and discarded basically everything I had ever learned about losing weight. After years of carefully measuring out fat and oils and making whole grains the base of every meal I ate, I ditched the grains and sugar and started loading up on fat instead.
Crazy, right? But it's true: you can eat fat to lose weight.
And because I have PCOS, which causes insulin resistance (and makes losing weight virtually impossible even on a low calorie diet!), eating a high fat, low carb diet is the best thing I can do for my body. While the weight isn't exactly melting off because of my hormonal issues, the scale is moving in the right direction for the first time in years.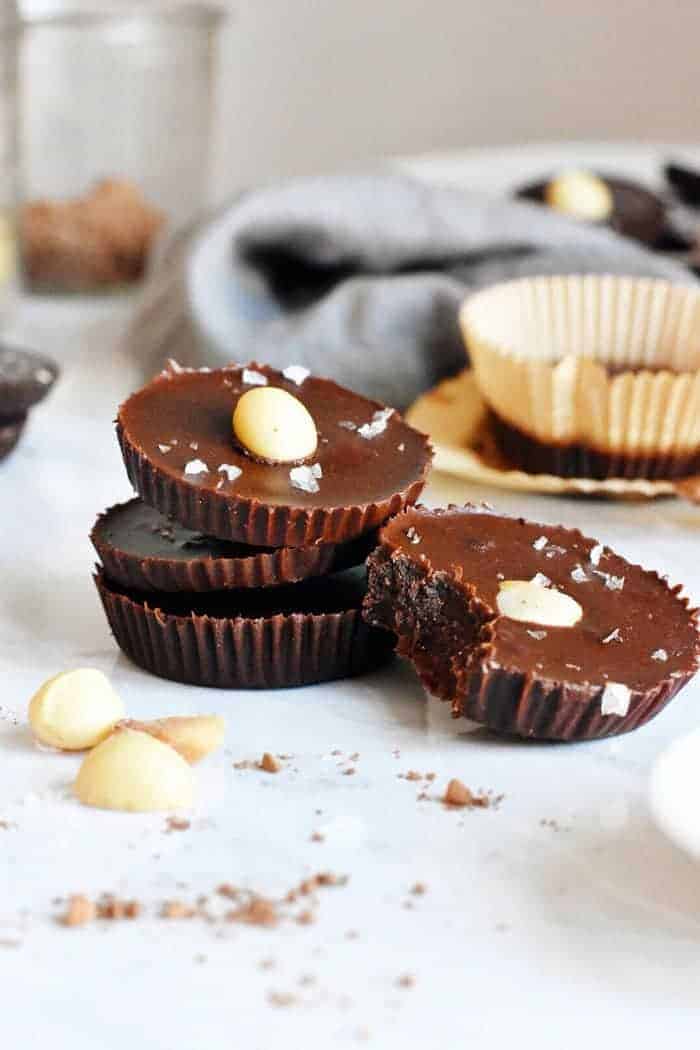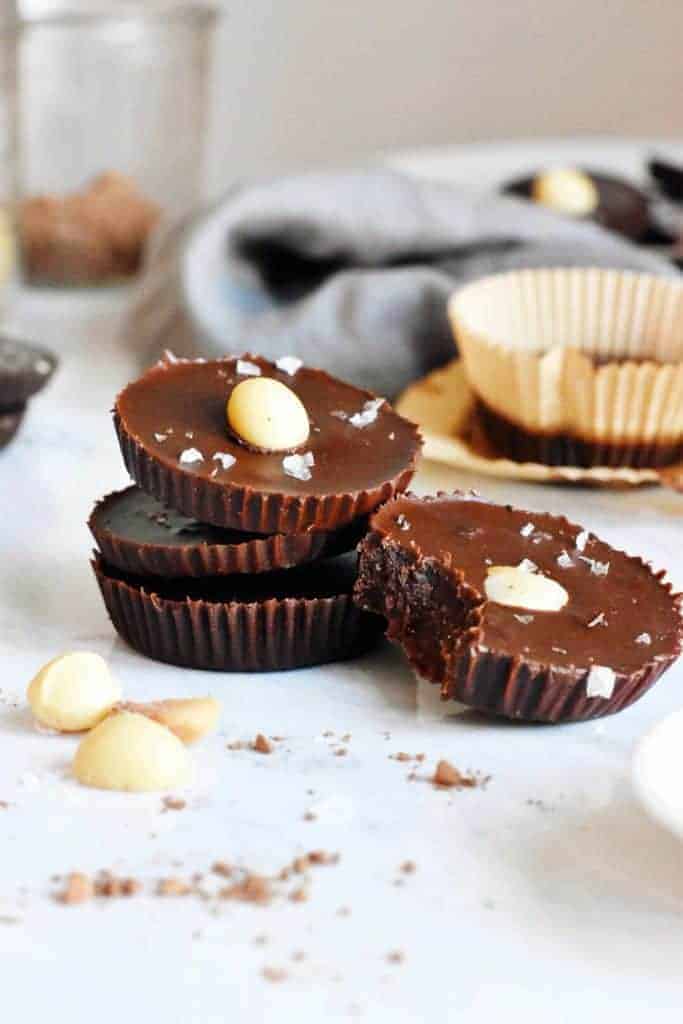 Keto Salted Chocolate Macadamia Nut Fat Bombs
I don't eat strictly keto because it's simply too difficult as a vegetarian, but I incorporate a lot of keto recipes into my diet. And I'm super excited that my food blogger friend Carolyn from All Day I Dream About Food just released the best keto cookbook I've ever read: The Everyday Ketogenic Kitchen. It's so good! And there's even meatless options in there! Also: fat bombs!
If you're not familiar with the concept of fat bombs, they're a small treat that packs in a big dose of healthy fats. Consistently eating high fat, low carb foods puts your body into ketosis, which means it's burning fat for fuel.
I keep fat bombs in the freezer at all times and this salted macadamia nut version is one of my favorites. They melt in your mouth and make you wonder how something so indulgent could possibly be good for you.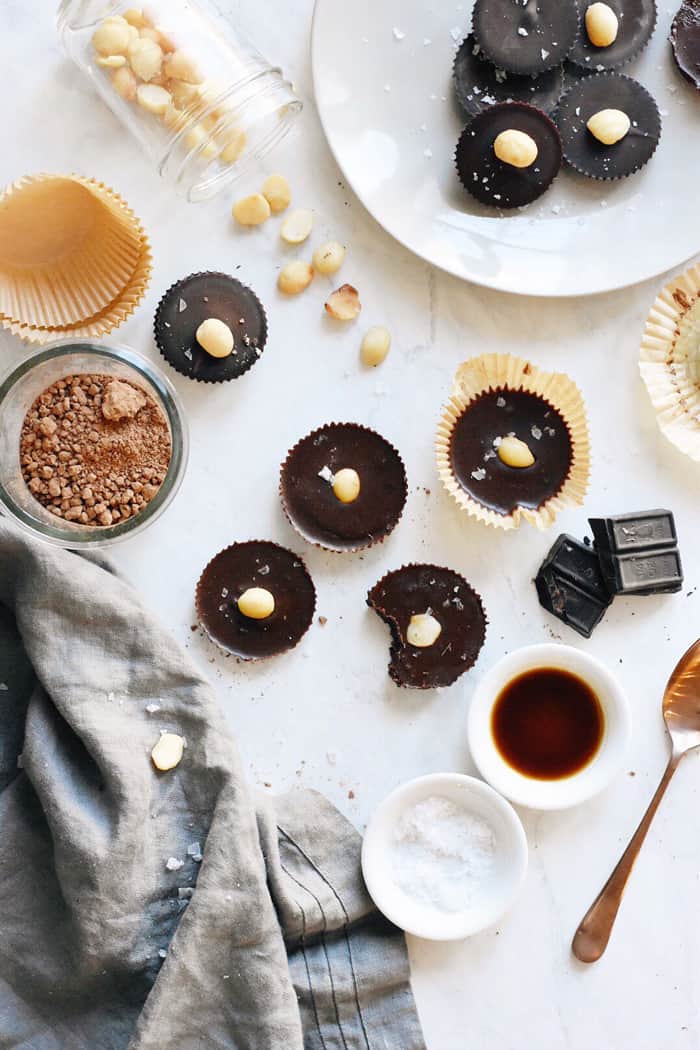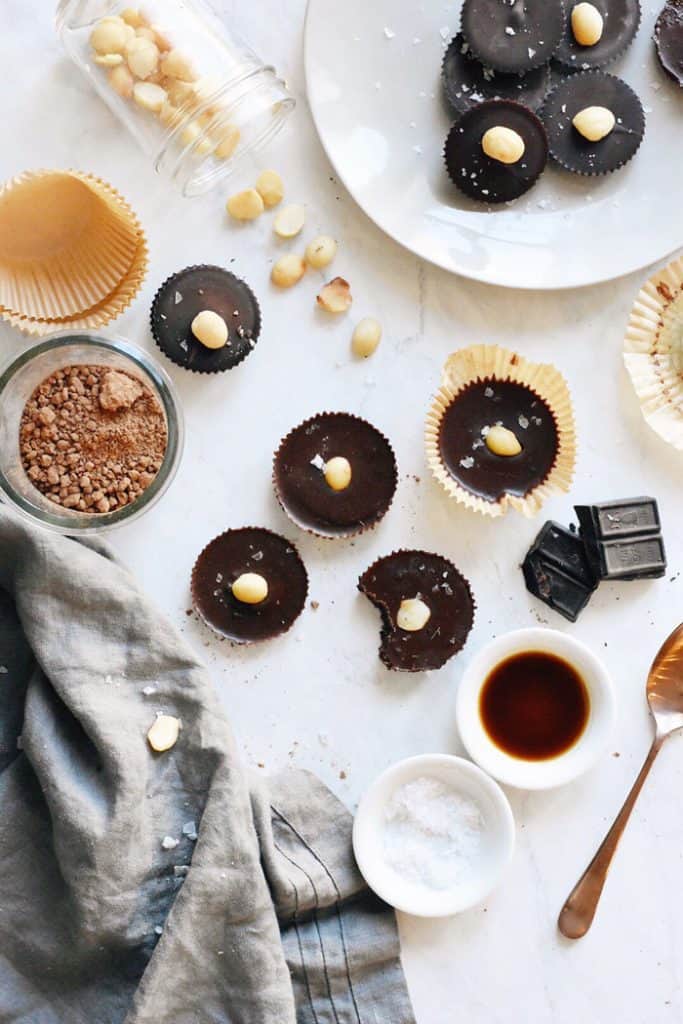 The best part? When you can eat things like this, you're not tempted to grab a Snickers bar from your kid's Halloween bag (she doesn't even like peanuts! she'll never miss it!) or turn to that pint of ice cream in the freezer when you're feeling stressed out. Eating a high fat diet is satisfying and unlike so many other diets, you're not spending all your time thinking about what you're missing.
We've also been eating a lot of Carolyn's Roasted Tomato Cream Sauce, after getting a ridiculous amount of tomatoes from our CSA box. I froze it and serve it with zoodles, layered with roasted eggplant and mozzarella for a lasagna-like casserole, and use it as a topping for socca pizza. The Creamy Spinach and Mushroom Gratin, Deep-Fried Brussels Sprouts, and Raspberry Ricotta Breakfast Cake are all on my list to try soon.
The thing I really love about this book—well, aside from all the amazing recipes—is that there's a hefty section up front to help you understand and get started with a keto lifestyle if you're new to it. And if you still need convincing on the whole keto thing, scroll down and grab the recipe for these fat bombs.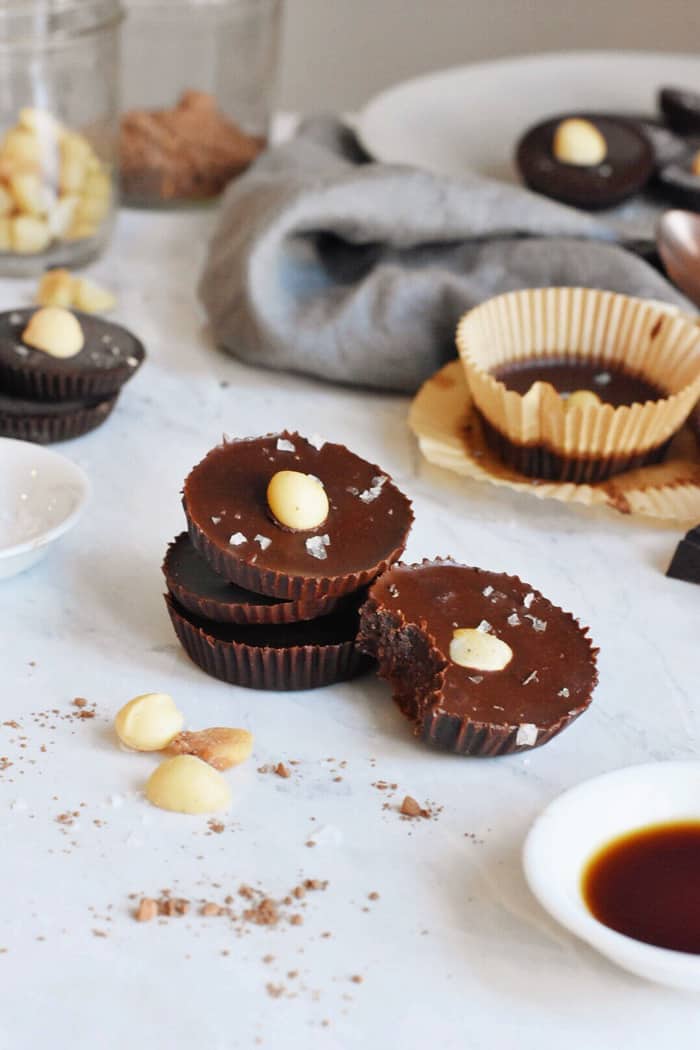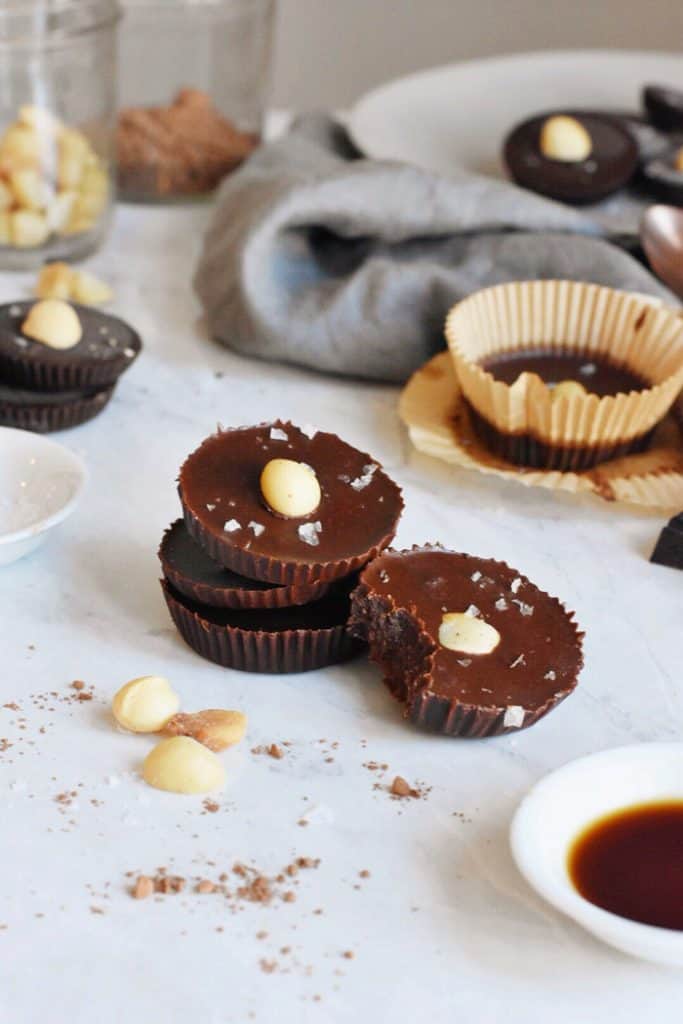 Photos by Abbey Rodriguez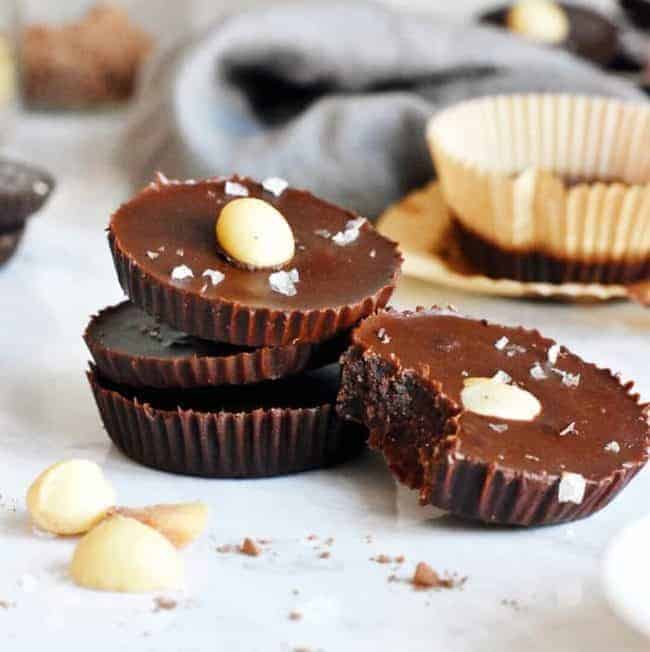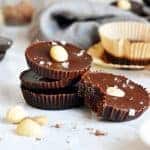 Print Recipe
Salted Chocolate Macadamia Nut Fat Bombs
Equipment
Muffin pan

Parchment paper

Food processor

Heatproof bowl
Ingredients
3/4

cup

roasted

unsalted macadamia nuts

2

teaspoons

avocado oil or macadamia nut oil

1

ounce

unsweetened chocolate

chopped

2

tablespoons

coconut oil

1/4

cup

powdered erythritol sweetener

2

tablespoons

cocoa powder

1/2

teaspoon

vanilla extract

1/8

teaspoon

fine sea salt

Flaked sea salt

for garnish
Instructions
Line a standard 12-cup muffin pan with 10 parchment paper cupcake liners or silicone liners. Set aside 10 of the macadamia nut halves for garnish.

Grind the remaining nuts in a food processor or blender until they resemble coarse crumbs. Add the avocado oil and continue to process until the mixture becomes a smooth butter.

In a heatproof bowl set over a pan of barely simmering water, combine the macadamia nut butter, chocolate, and coconut oil. Stir until melted and smooth.

Whisk in the sweetener, cocoa powder, vanilla extract, and fine sea salt. Divide the mixture evenly between the prepared cups, filling each one about one-third full. Refrigerate for 15 minutes, then gently press a macadamia nut half into the top of each cup. Sprinkle lightly with flaked sea salt.

Refrigerate until firm, about 1 hour. Store in the refrigerator for up to 2 weeks.
Notes
If you want these fat bombs to be a little firmer and able to stay out of the fridge for a few hours, replace the coconut oil with 1/2 ounce of cacao butter. They will travel much better.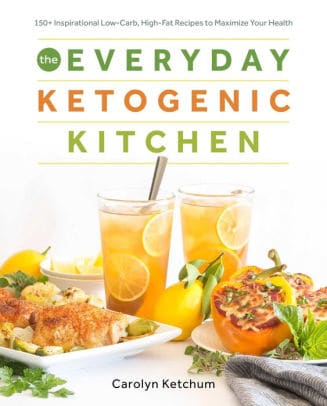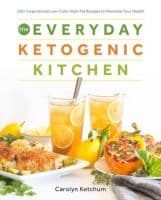 Purchase The Everyday Ketogenic Kitchen: 150+ Inspirational Low-Carb, High-Fat Recipes to Maximize Your Health by Carolyn Ketchum on Amazon
81