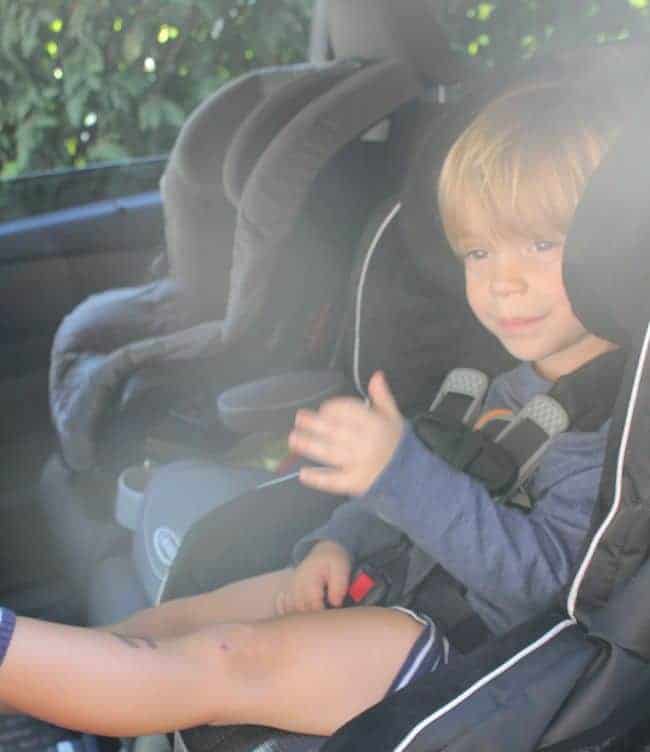 Not long ago Prince William admitted that strapping little Prince George into a car seat for the first time made him nervous. Is there any parent who hasn't fumbled with car seat straps? Or lost their patience trying to install one? Even the future King of England admits he had to practice!
With three kids, I've had lots of car seat installation experience. (Well, to be totally honest, Mark has.) Right now my backseat is a row of them! Each of our kids spent their first year in an infant car seat and then graduated to a Britax. Their safety and technology features (more than any other brand) make it worth the cost. I mean, it's crazy to think that I grew up riding on the floor in a bouncy seat – in a Jeep no less!
Installing a car seat for the first time can be tricky. So I think it's brilliant that Britax has created a ton of instructional videos to walk you through the process. Now you're not on your own with a manual for a car seat that probably weighs more than your kid.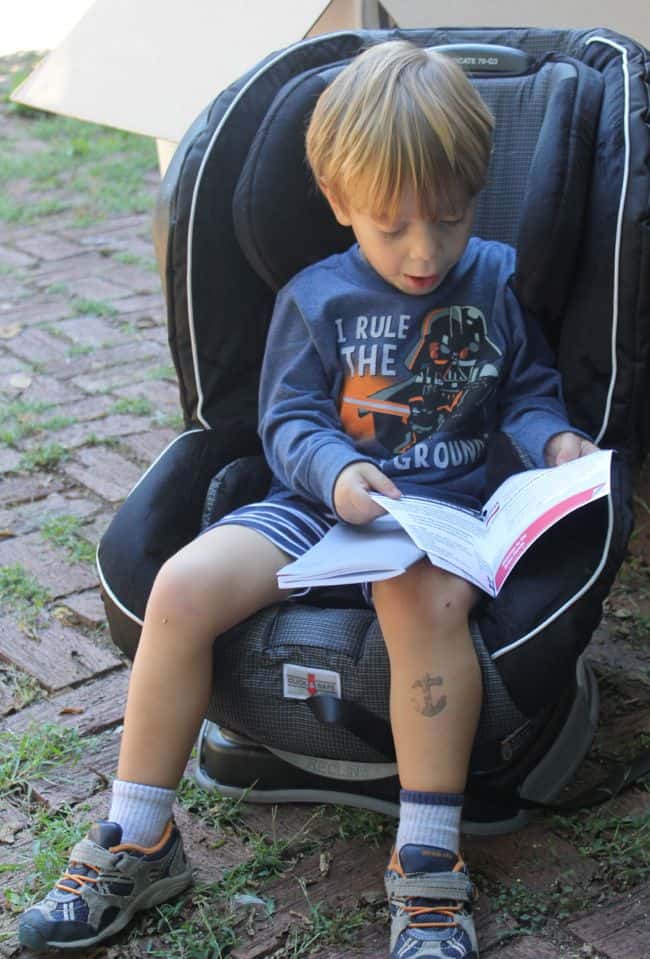 We've had several Britax models and recently got the opportunity to give the Advocate 70-G3 a spin. The convertible car seat is loaded with amazing safety features and can be used from 5 pounds to 70 pounds. That long lifespan makes the hefty price tag easier to justify. And, honestly, it's a pretty plush ride. It's hard to compare, but Henry says this seat is way more comfortable than the one we rented while on vacation this summer.
My favorite new feature: the EZ-Buckle System, which keeps the harness buckle in a forward position to prevent your child from sitting on the buckle when climbing in. I've had to dig for the buckle so many times it's not funny – or comfortable.
This car seat also has pretty cool new side impact cushion technology. There are energy-absorbing cushions on the exterior sides of the seat to reduce side impact crash energy by 45% by diverting crash forces away from your child. Amazing.
Of course, the only thing Henry noticed was that it doesn't have a cup holder (like his big sister's booster). And that the big box it came in was the best toy ever.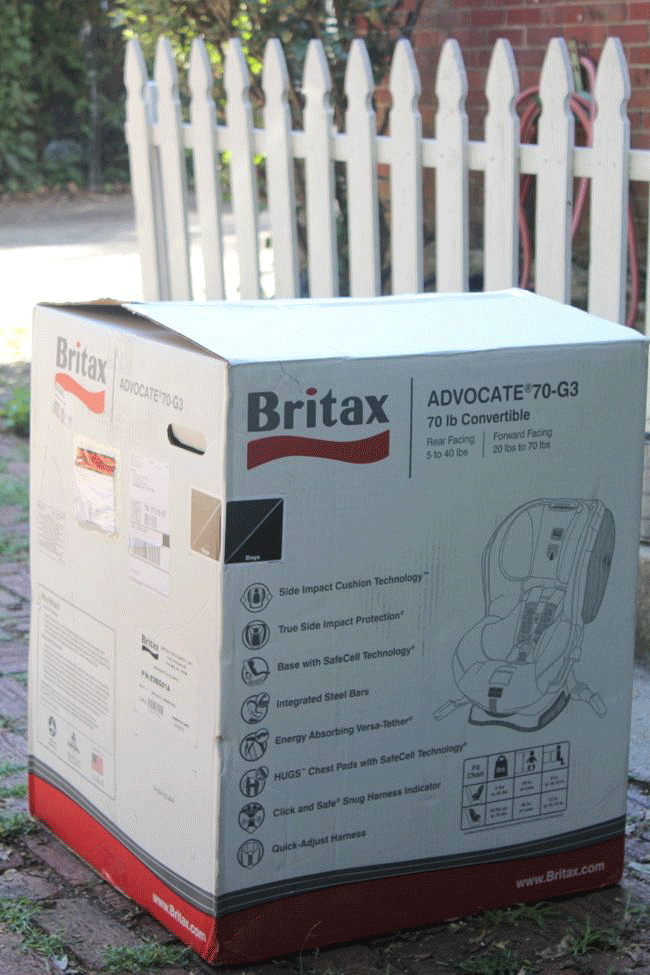 Safety matters when it comes to car seats. I want one that will protect my child. And Britax convertible car seats have so many safety features — and knowing that makes me feel like my child is safe while in the car. Click here to learn more about Britax safety features.
a Rafflecopter giveaway
This is a sponsored conversation written by me on behalf of Britax. The opinions and text are 100% mine.
0