Raise your hand if your hands take a beating during the winter months (*raises a dry, cracked hand*).
We've officially reached that point in the season when it seems like dry skin will never end. And for me, it's always my hands that have it the worst. Between doing the dishes, driving without gloves and just being exposed to the elements, my hands are always somewhere between annoyingly rough and painfully chapped. But after trying every lotion and potion known to man, I finally found a hand balm I can't live without.
The magical ingredient? Kokum butter. I swear by this kokum butter balm for repairing flaky hands and cracked cuticles, even when all other products have failed. Simply slather it on at night and you'll be amazed at how fresh and soft your hands feel come morning.
How to Make Kokum Butter Hand Balm
There's a new butter on the block and I'm riding front and center on the fan bus. Extracted from the seeds of the kokum tree, kokum butter has long been used in Ayurvedic medicine to treat dry skin, cracked lips and pesky stretch marks. This white-colored oil is loaded with fatty acids (namely stearic and oleic acids) and packed with skin-soothing triglycerides, which lock in moisture and repair the skin barrier.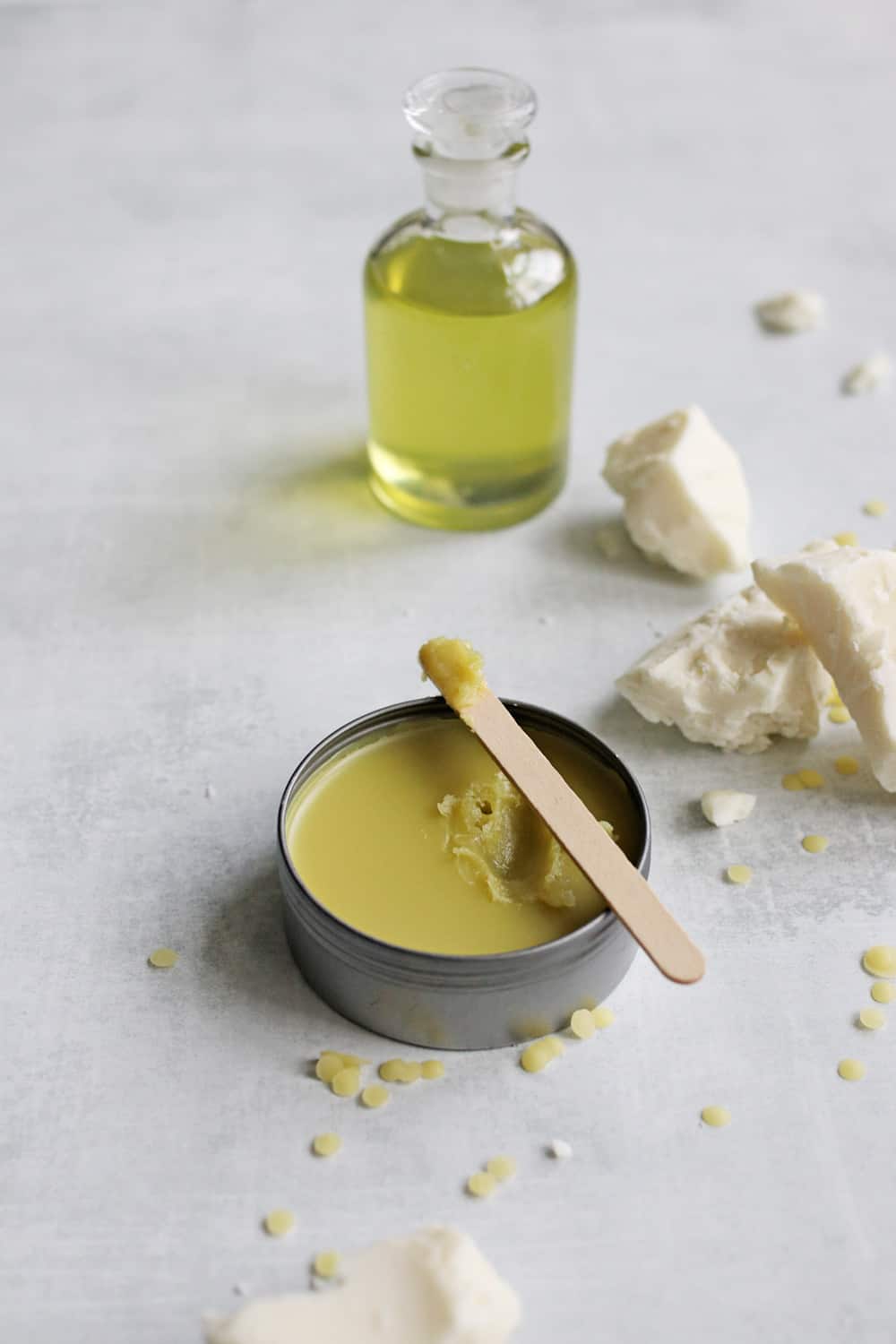 Like its buddies shea, mango and cocoa butter, kokum butter is deeply nourishing thanks to its high fat and mineral content. While it's closest to cocoa butter in terms of texture and composition, it's also a standout in its own right. In fact, calling it a "butter" is a little misleading because it's rather dry and crumbly by itself, and not what we normally think of as a butter. Because it's non-greasy and won't clog pores, kokum butter is often used in beauty products and natural makeup. It's also the hardest of the butters, so it's perfect for making lip balm that won't melt at the bottom of your purse.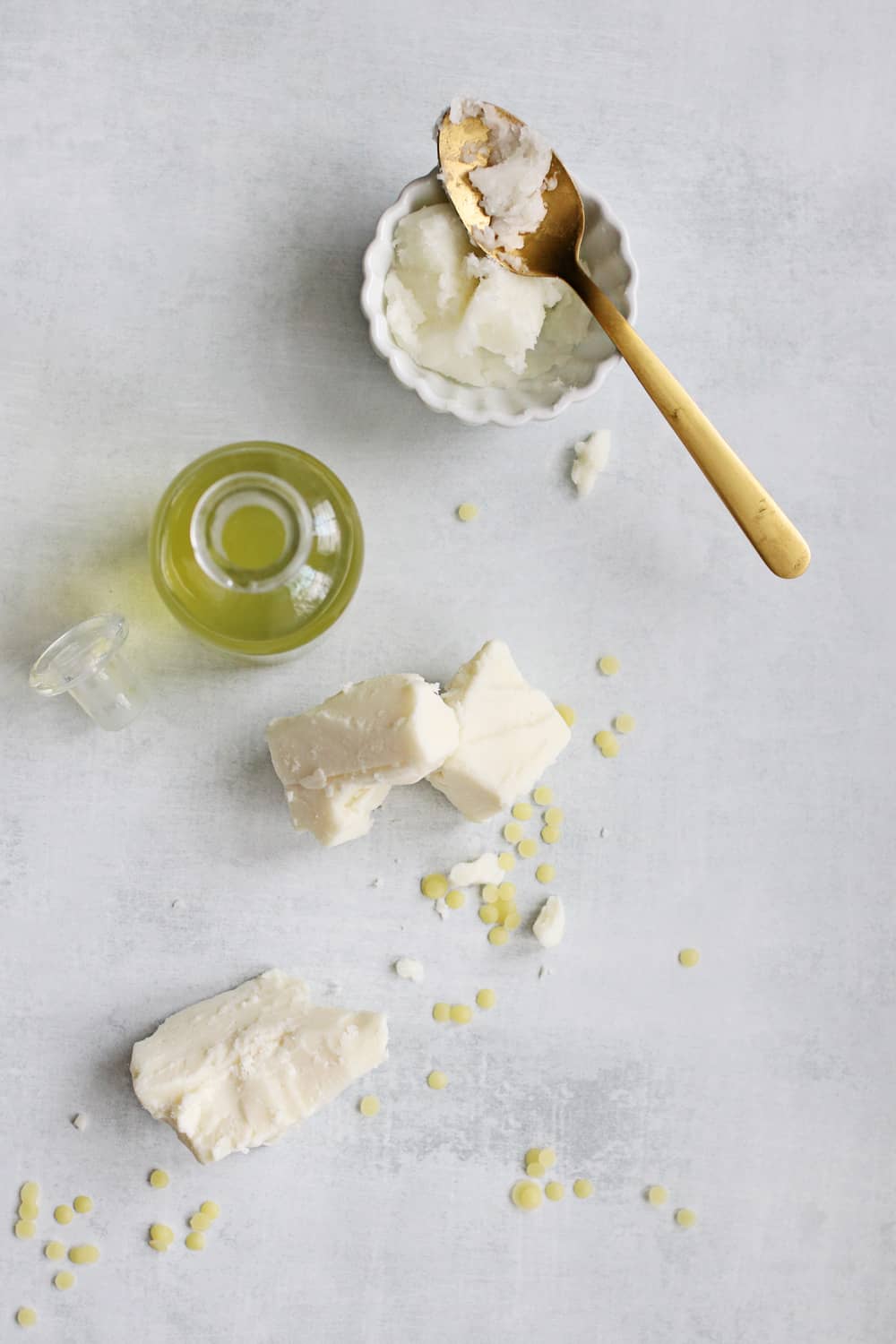 I love making a large batch of this balm and stashing it my medicine cabinet, dresser drawers and purse to keep dry hands at bay. The coconut and olive oils help to make it more spreadable, while the beeswax acts as an emollient, which traps in moisture and protects skin from the elements. Finally, a healthy dose of mandarin and lime essential oils give it a fruity scent to help you forget that it's only February and summer is still months away.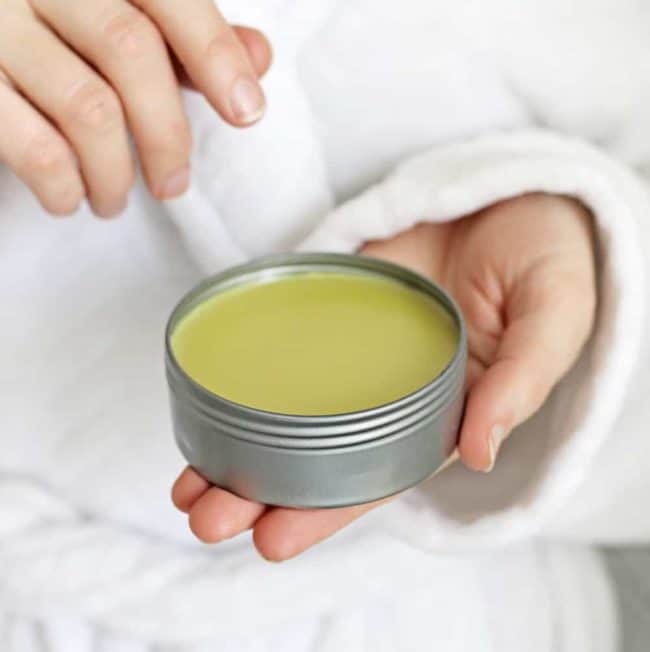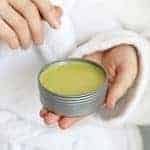 Print
Kokum Butter Hand and Cuticle Balm
This kokum butter hand balm is a miracle worker for dry, cracked hands. And it's so simple to make at home!
Equipment
2 4-ounce containers or jars with lids
Instructions
Combine all the ingredients except the essential oils in a small microwave safe dish.

Microwave in 30-second intervals until completely melted (about 2 minutes) and stir well to combine.

Add the essential oils and stir again.

Pour into your containers and let harden.
Notes
Apply to hands daily as needed to keep skin smooth and cuticles from cracking.
If stored in a cool dry place, it should keep for several months.
50