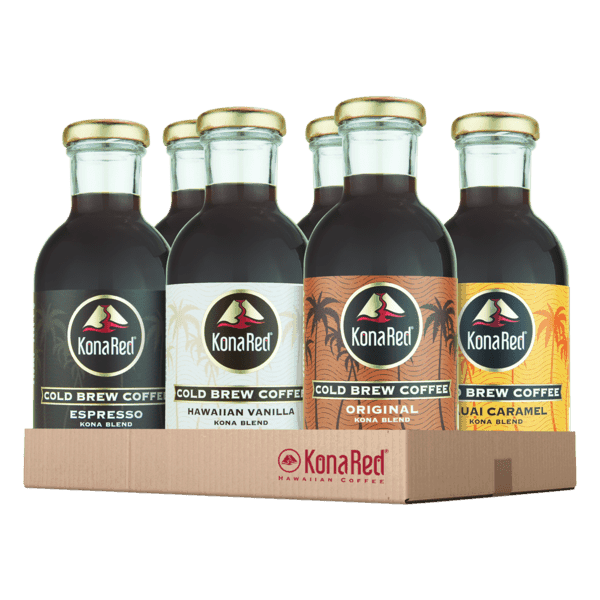 I am all about my daily cold brew, but the problem with homemade cold brew is the waiting. I need coffee and I need it now! So keeping a few bottles of KonaRed cold brew coffee in the fridge at all times has become a must.
KonaRed is super smooth and has low acidity, for those of us who aren't fans of strong, bitter coffee. (Bonus: KonaRed has double the caffeine too.) It's made with a blend of estate-grown Kona coffee beans, hand-curated Colombian beans, and then infused with Hawaiian coffee fruit. While the fruit of the coffee tree is discarded by other makers, KonaRed minimizes waste by putting it to use–and since coffee fruit is packed with antioxidants, that's a very good thing.
KonaRed comes in a variety of flavors: Original, Hawaiian Vanilla, Espresso, Kauai Caramel, and Maui Mocha–and you can enter for a chance to win a variety pack to try all of them by filling out the Rafflecopter form below. Good luck!
1