The best parties don't always need months of planning every detail. In fact, impromptu entertaining can be more fun because it lets you focus more on enjoying the experience and your guests instead of stressing about the perfect menu and flower arrangements.
Spontaneous party planning is a lesson in letting go. Easier said than done, right? We're sharing few tips for taking the stress out of a spur-of-the-moment gathering. Consider this your go-to guide for entertaining at the last minute. Because a party can feel extra special even when you're short on time.
Use a fun holiday theme
Check the calendar because chances are it's the 'national day of something.' And those fun holidays are the perfect excuse for entertaining. If you're a fan of Cinco de Mayo, get ready, because September 16 is National Guacamole Day.
There's no particular reason for that date, but do we really need one?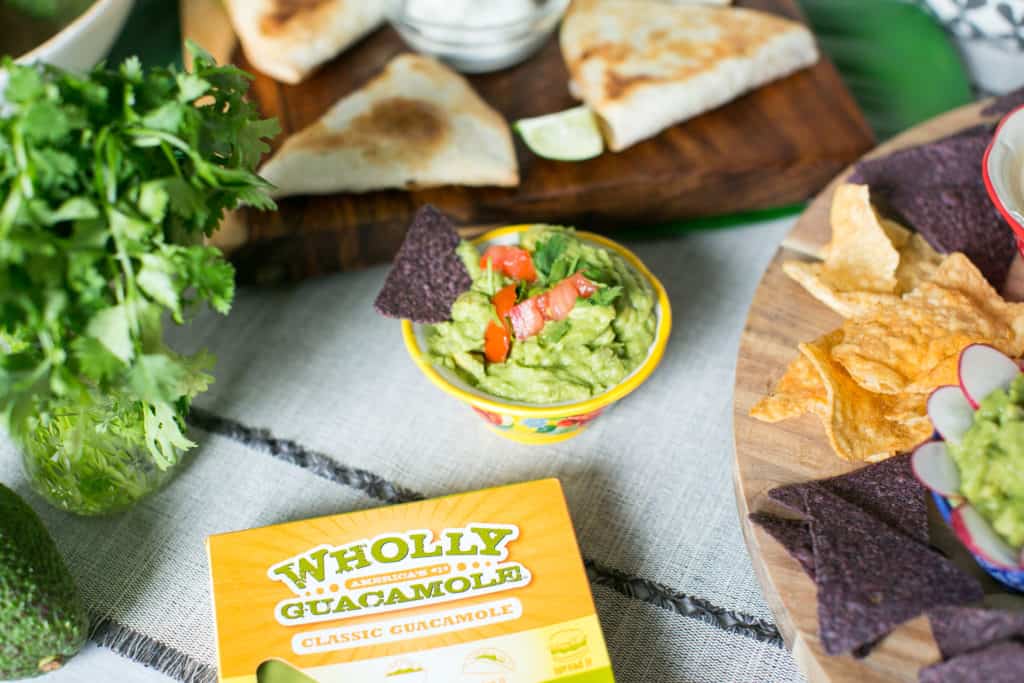 Wholly Guacamole is giving avo enthusiasts everywhere a chance to get their guacamole fix. Just visit eatwholly.com anytime on National Guacamole Day (Sunday, September 16) to get a free guacamole coupon in the mail, while supplies last – just enter your name, mailing address and email address!
Fact: everyone loves chips, salsa and guac
No matter what the party, you cannot go wrong with chips, salsa and guacamole. You might still be working to master the art of the cheeseboard, but an ultimate chips and dip board? Guests will be all over that. Buy lots of toppings and dress things up by serving them up in pretty bowls.
No one has hours and hours to shop for perfectly ripe avocados, so thank goodness the WHOLLY GUACAMOLE® brand makes serving up awesome guac easy. Skip the cutting, mashing and stress. Made with hand-scooped Hass avocados WHOLLY GUACAMOLE® products are delicious and convenient.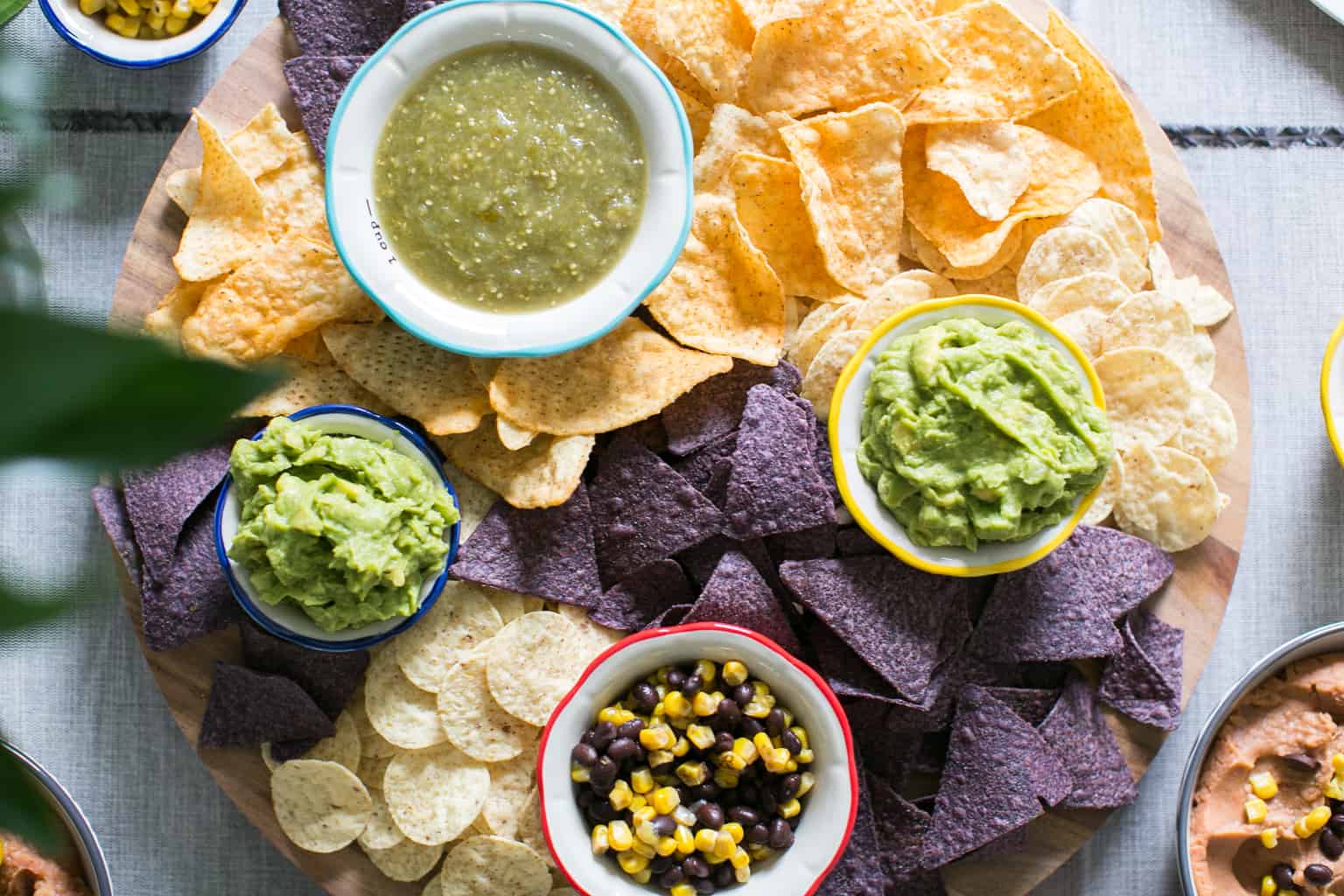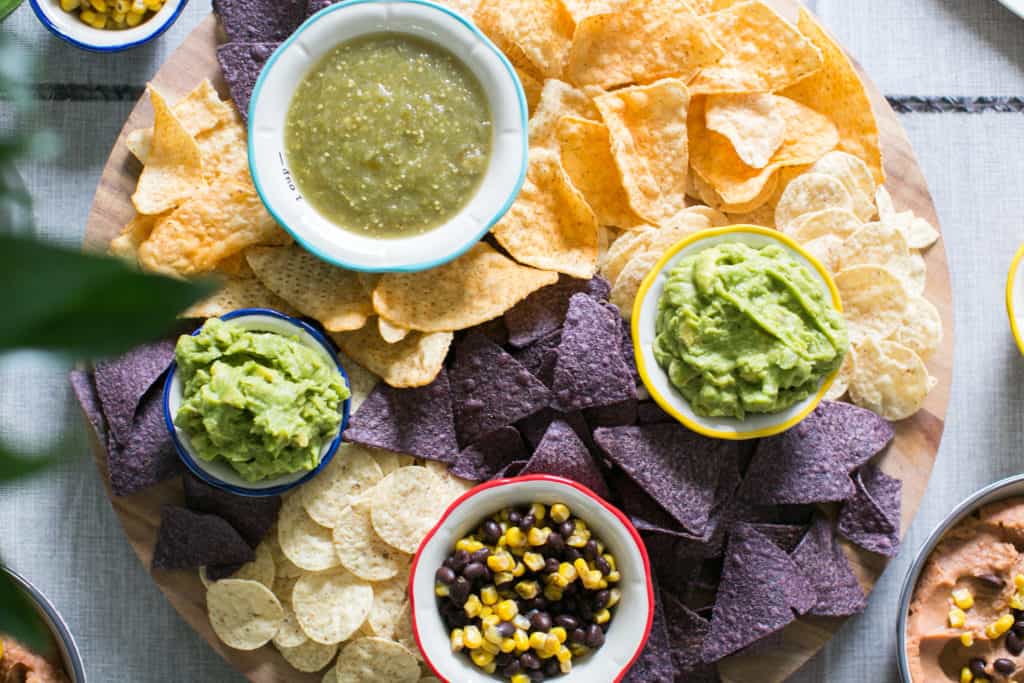 The makers of WHOLLY GUACAMOLE® products want to make it easier for people to enjoy the great-tasting guacamole that they love without sacrificing great-tasting flavor or nutrition for convenience. They deliver what people enjoy most about guacamole—real, quality ingredients and incredible taste—without all the fuss.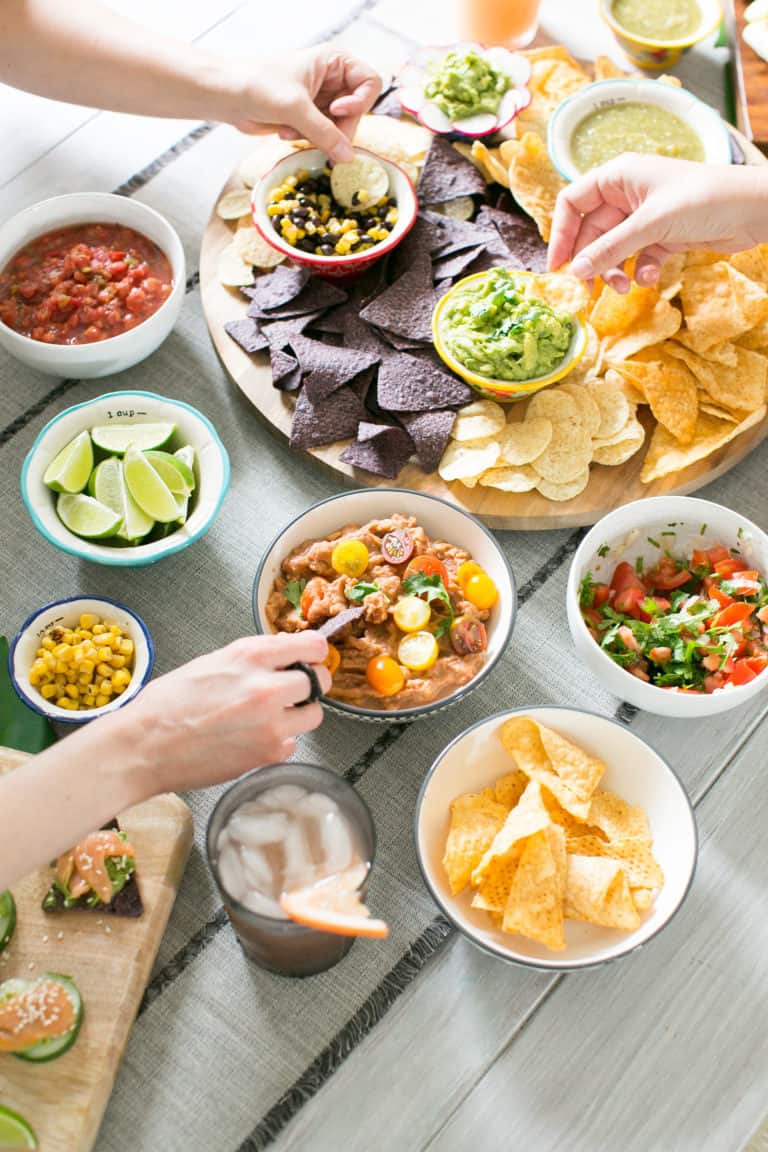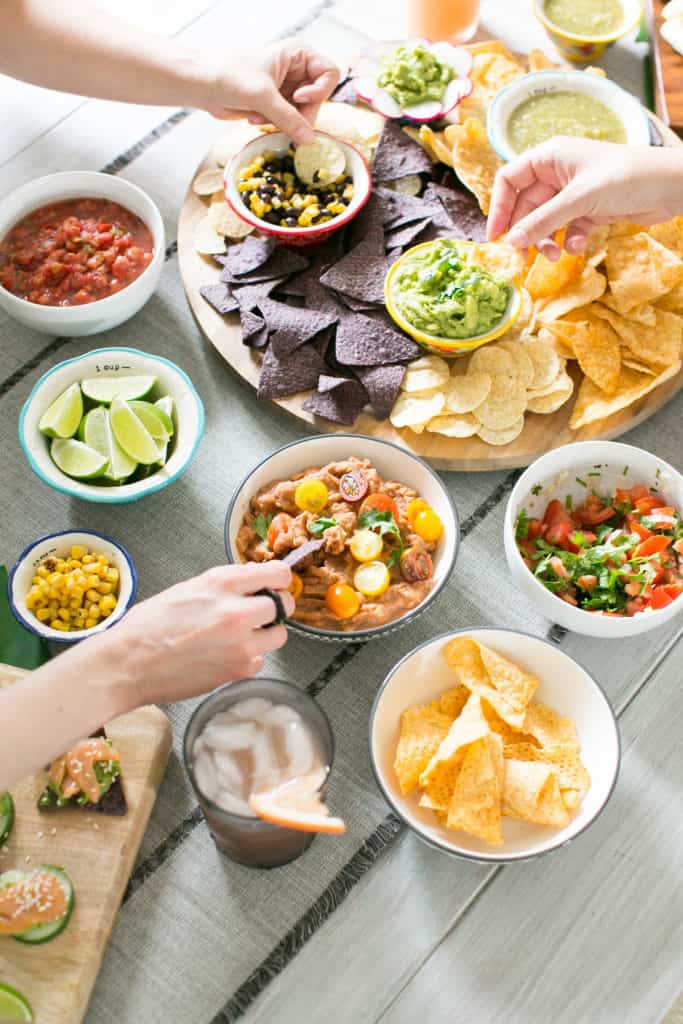 Shortcuts are totally okay
We're officially giving you permission to forgo the homemade. We used WHOLLY GUACAMOLE® Classic to recreate this simple recipe from Antoni Porowski, the home chef known for whipping up simple yet mouthwatering dishes on Netflix's Queer Eye. He's also known for his love—rather, obsession—with avocados.
The appetizer uses WHOLLY GUACAMOLE® Classic, cubed raw tuna or salmon (smoked salmon works well, too), sesame oil and seeds, and finally crumbled crispy wontons or tortilla crisps. It's a quick, crowd-pleasing creation made with a convenient kitchen staple.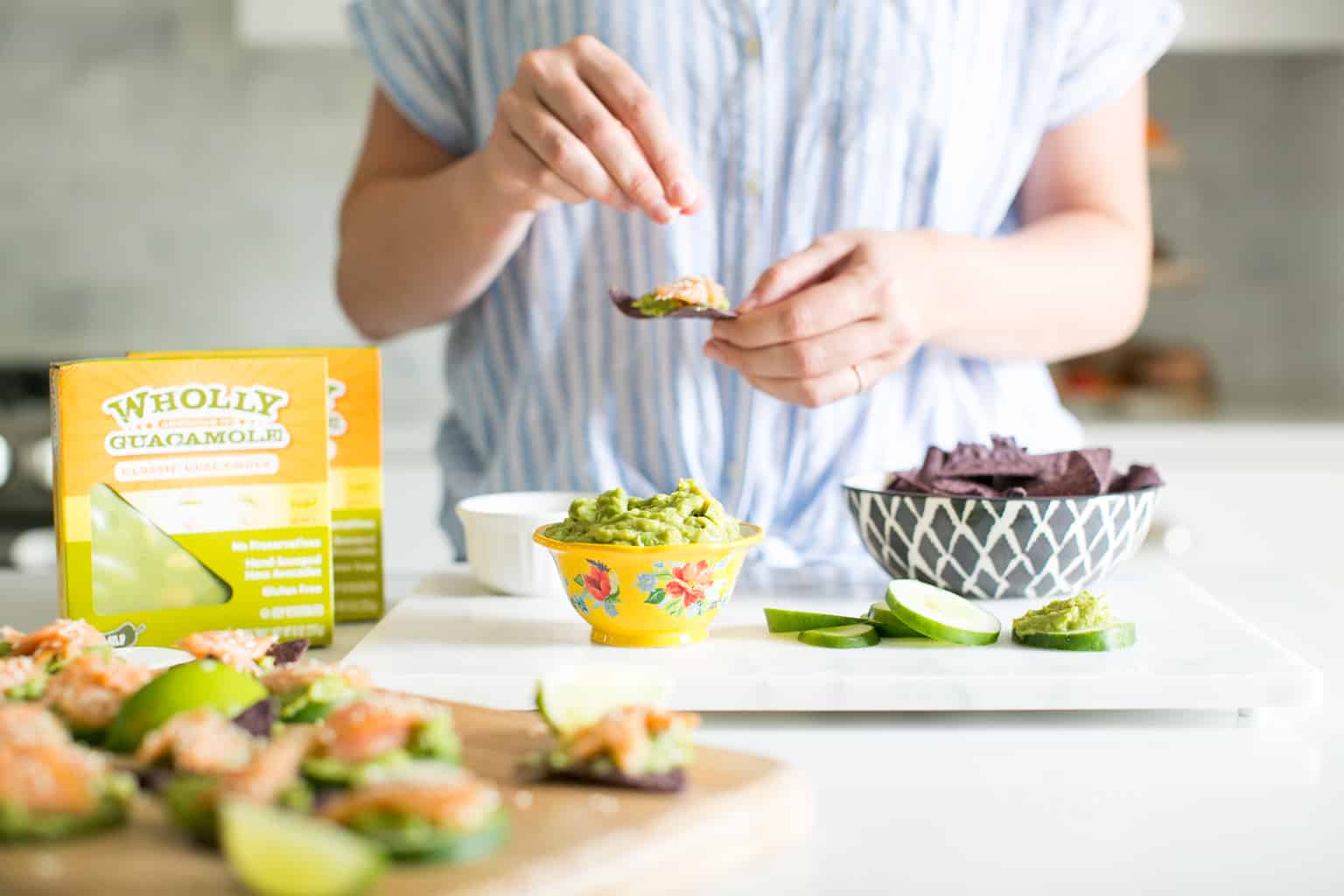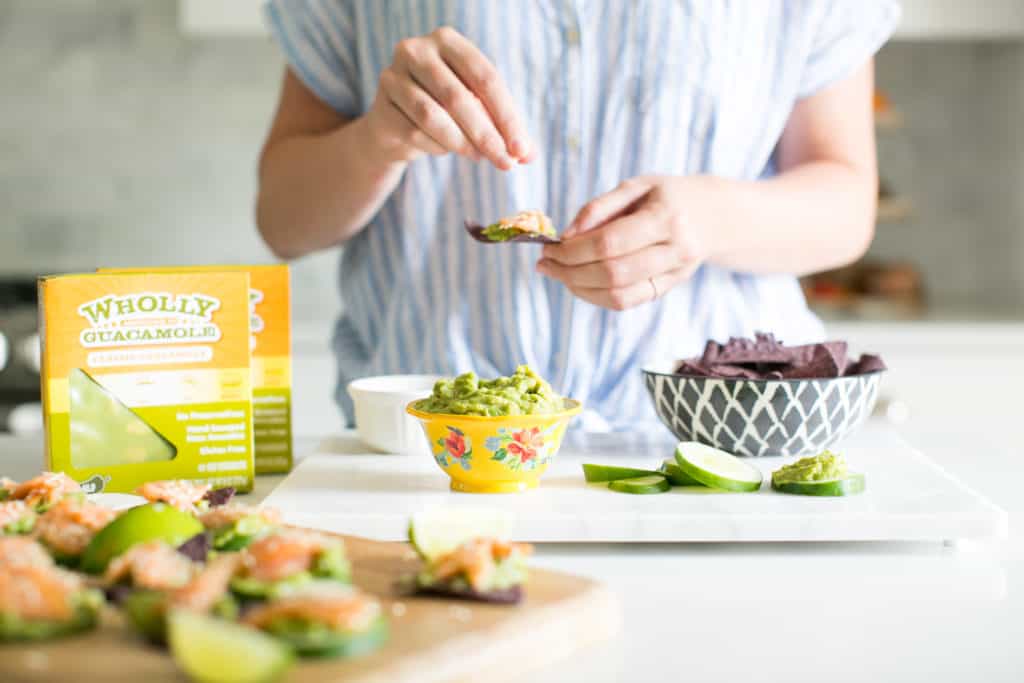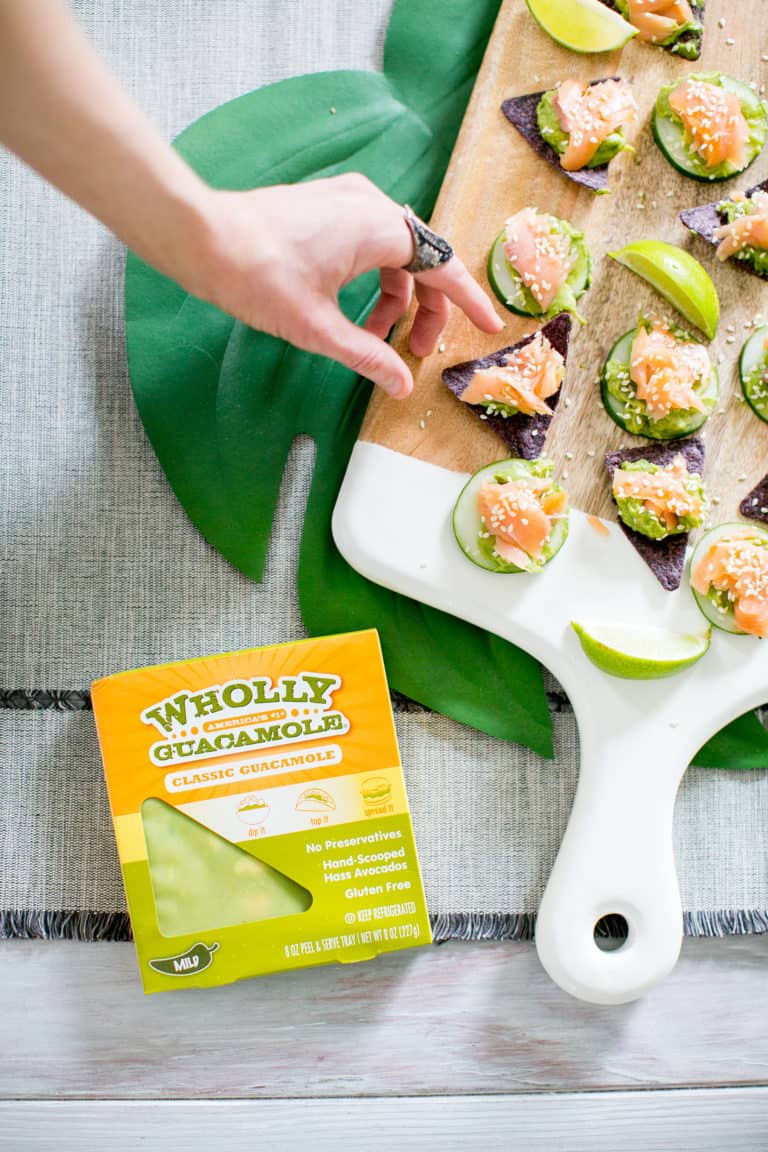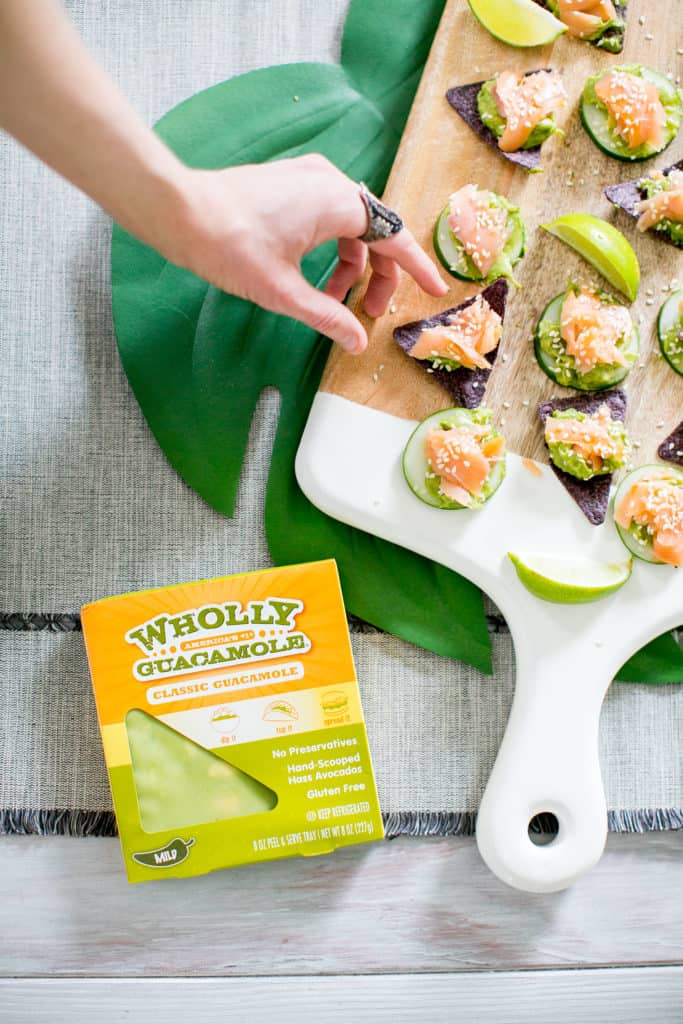 Make your cocktail pretty – but simple
No one wants to throw a party and end up playing bartender all night. Pick a tasty, seasonal drink and mix up a big pitcher ahead of time.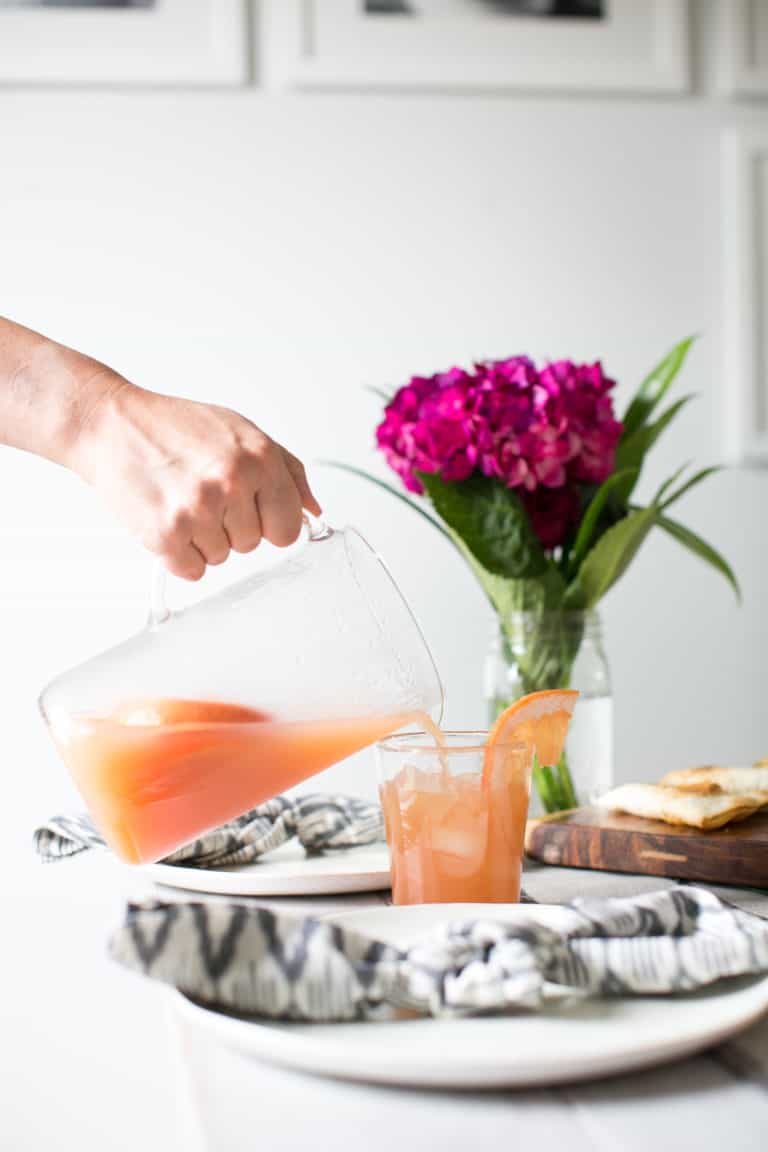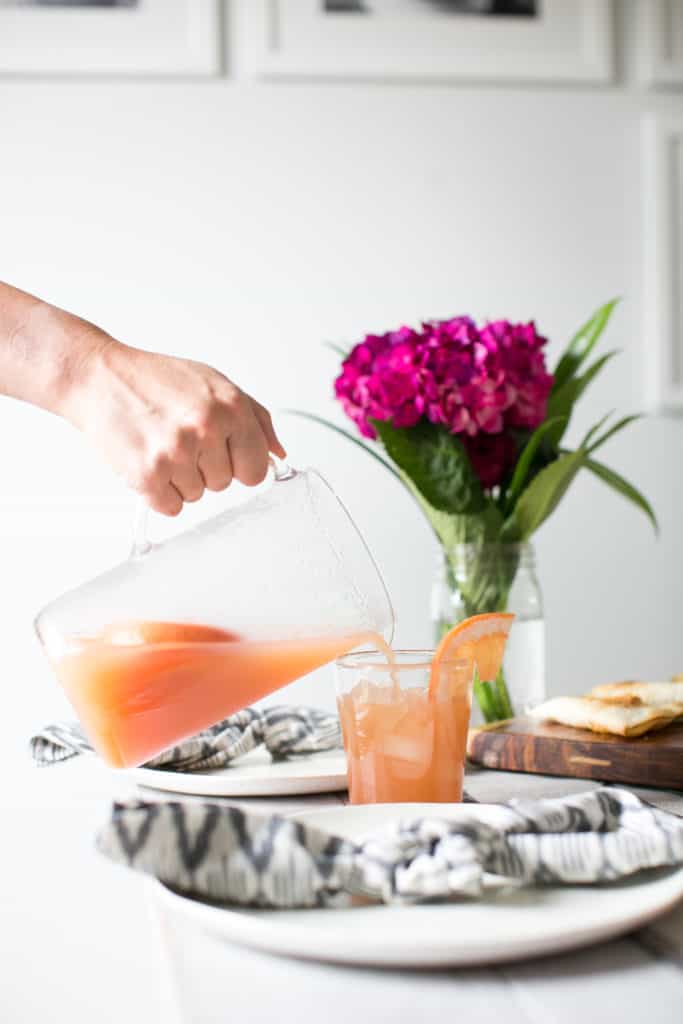 Paloma Pitcher
1 bottle (750 ml) agave tequila
32 oz Fresh Ruby Red Grapefruit Juice
16 oz simple syrup
32 oz club soda
Instructions
Build in order over ice in a large pitcher. Stir. Pour into tall glasses and top with soda. Half salt rim optional. Garnish with a swath of grapefruit peel.
Don't get too experimental
It's easy to think, "Let's totally wow everyone with an awesomely complicated dish! I've never made it before but I'm sure it will be fine!"
Nope.
Don't complicate things to impress your guests or make things feel fancier than they need to be. A party is not the time to turn into Julia Child.
Avoid the stress and meal disasters by embracing recipes you know and have made before. I can do quesadillas in my sleep so it's easy to feel confident making them while chatting with guests.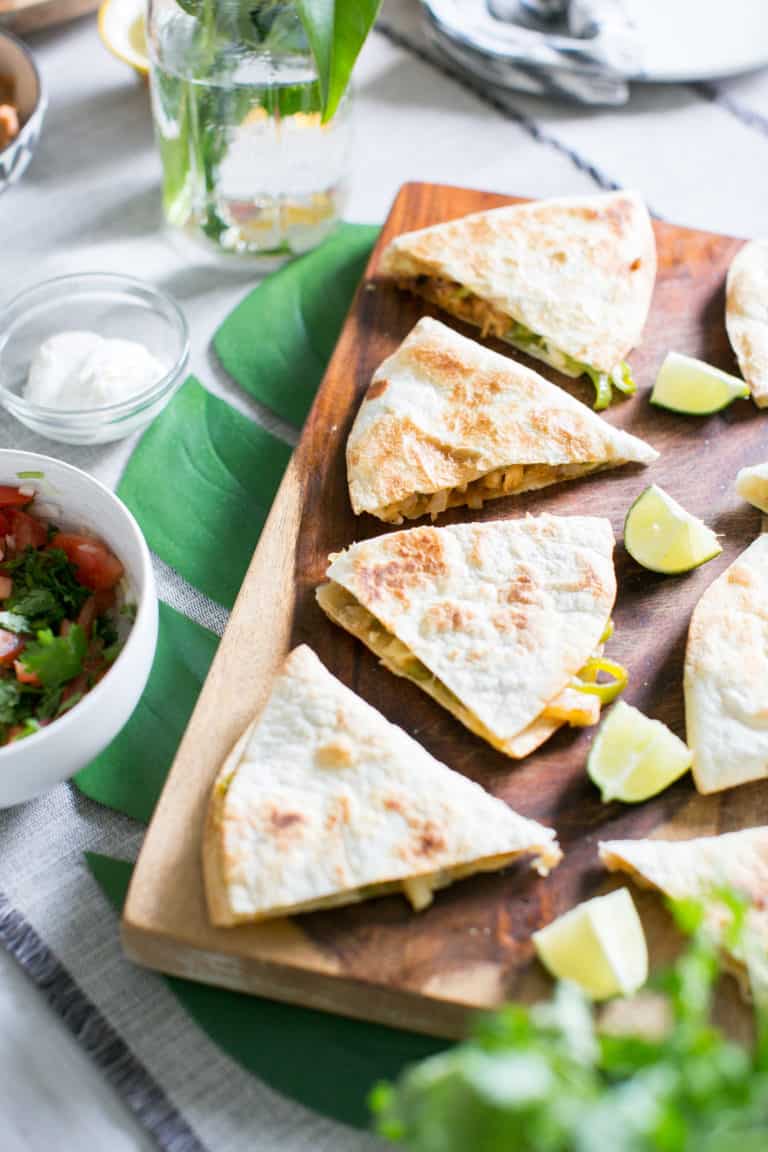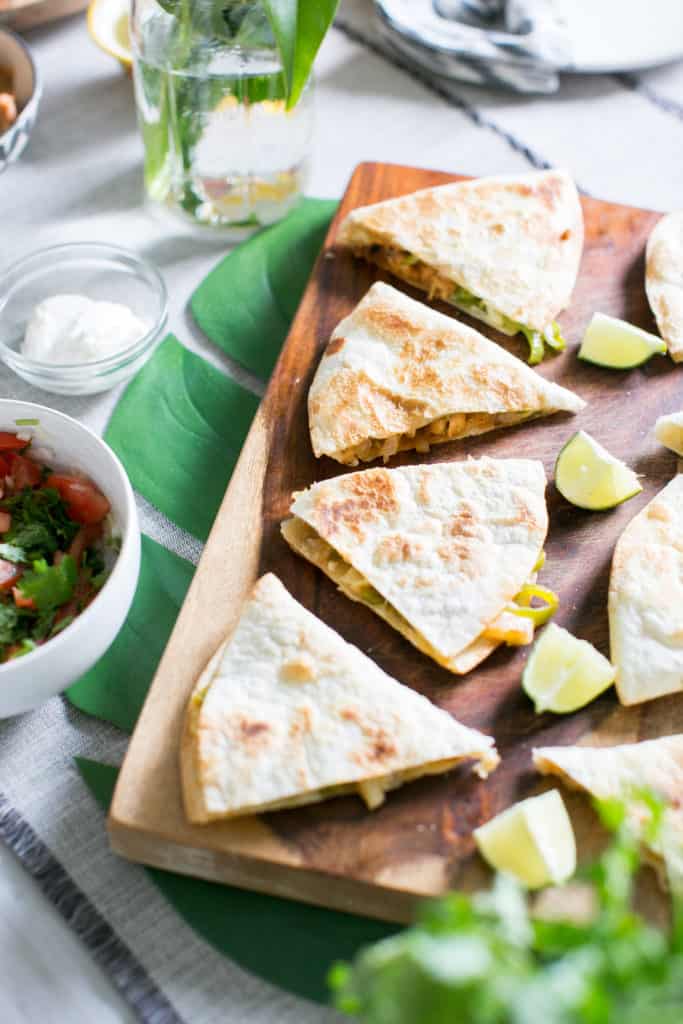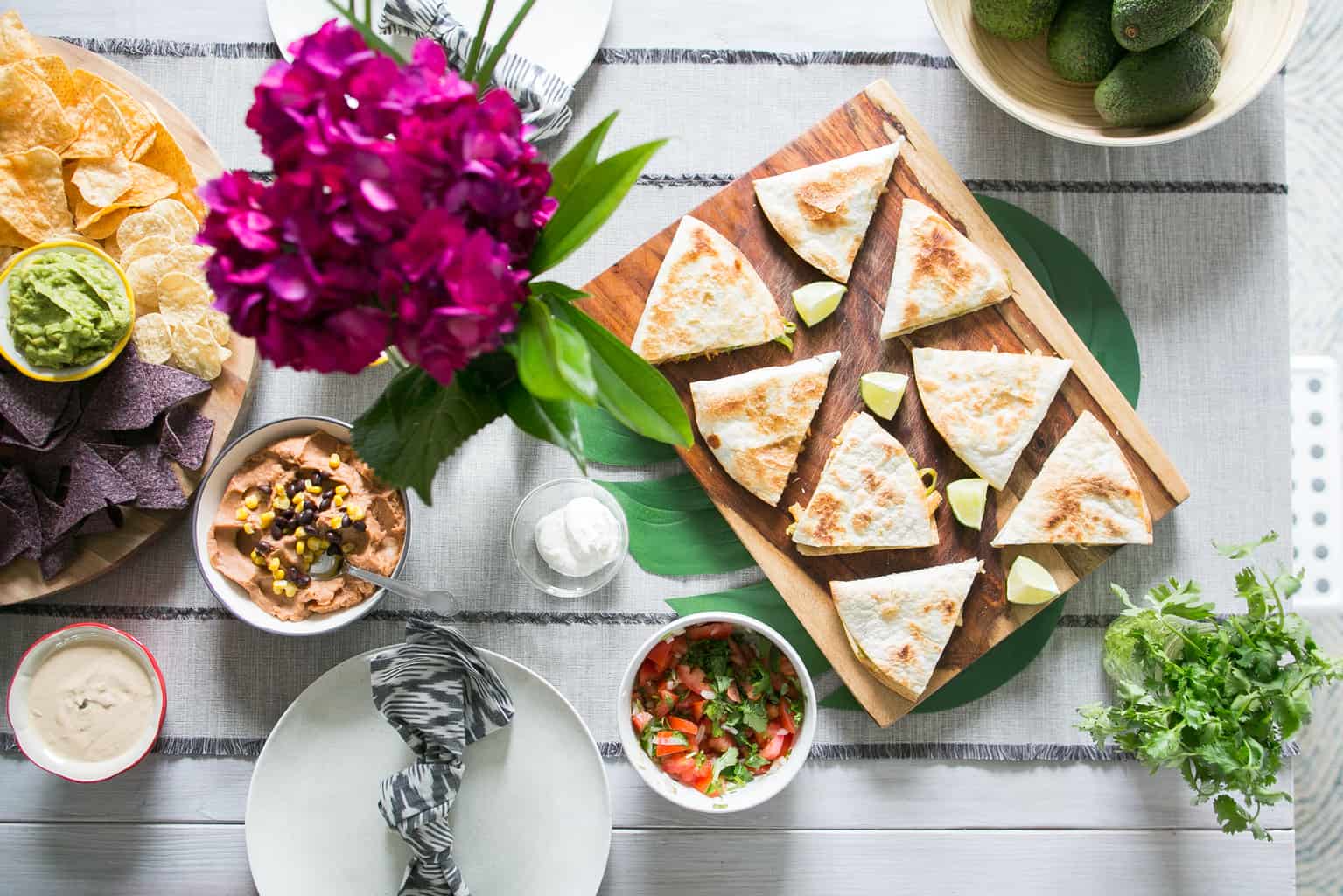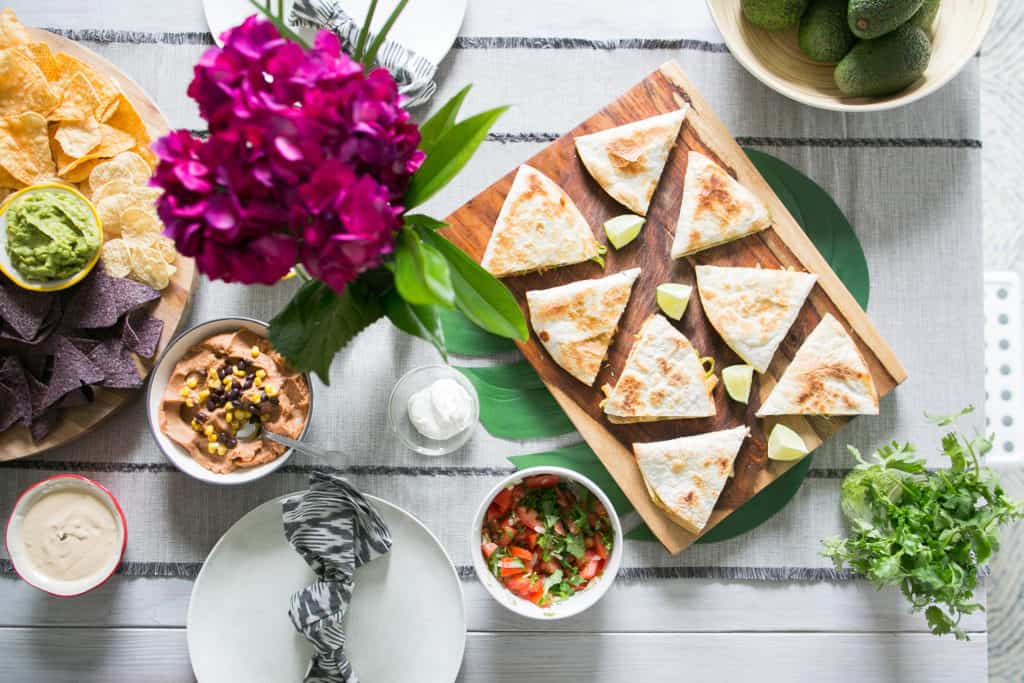 Pick one variety of flowers
Flower expenses can add up fast. Money that's probably better spent on food and booze. Fortunately it doesn't take a ton of flowers to perk up a table setting. Keep it simple and buy 1-2 bunches of a single type of bloom in one color, like tulips or peonies.
If you can't find fresh flowers that you love (or you're really rushed) skip them and use herbs and fresh fruits and vegetables to create an organic runner instead.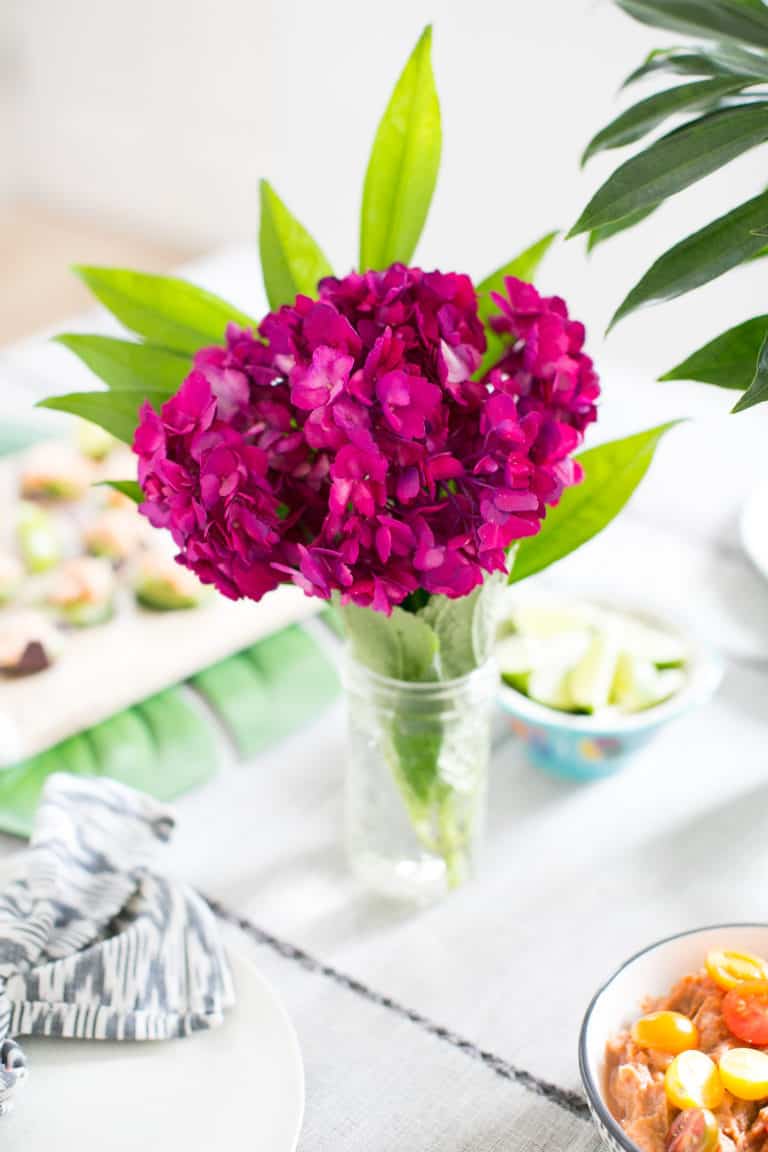 Set a pretty table
Invest in a table runner and a set of cloth napkins so you're not scrounging at the minute. With a few flowers, that's all you need to set a pretty table!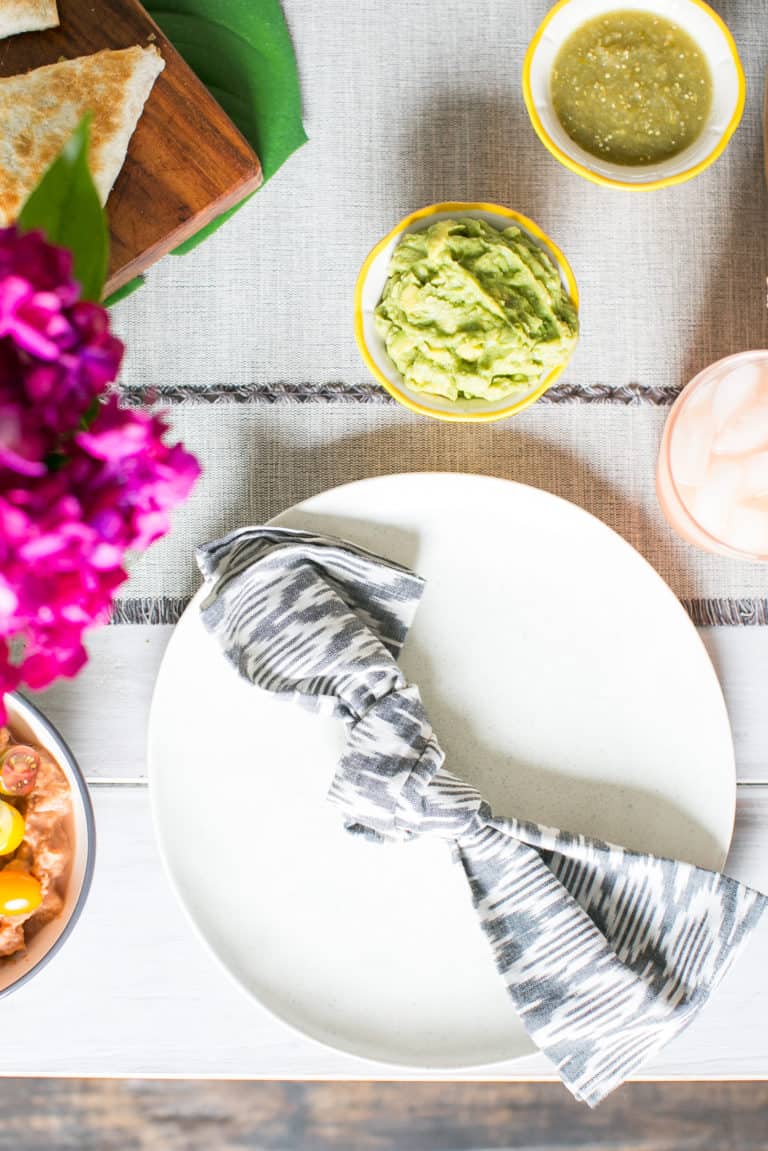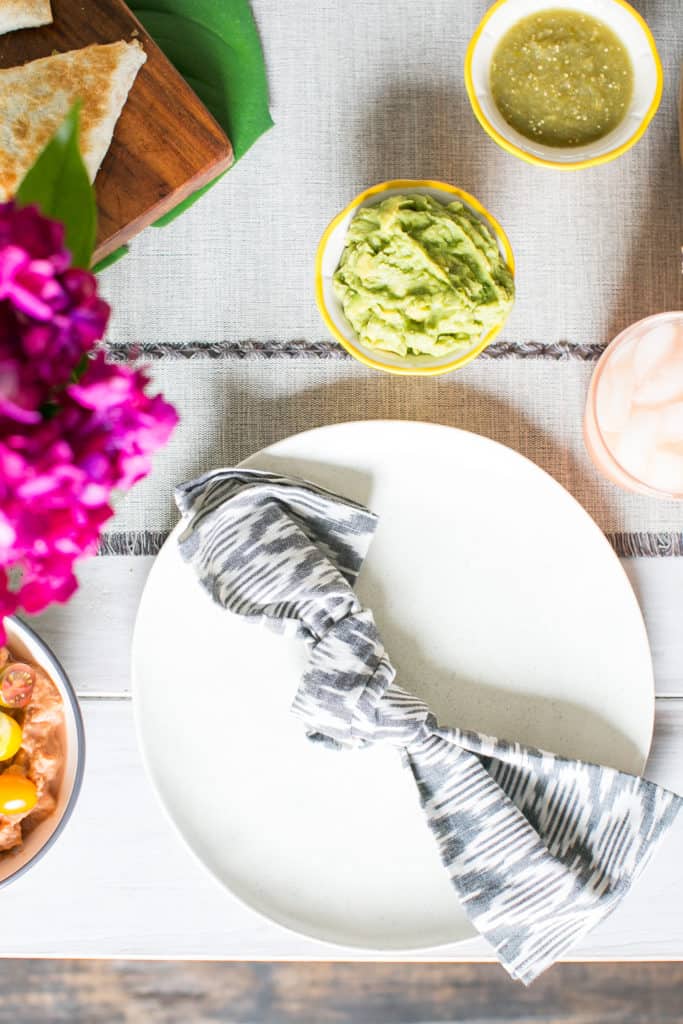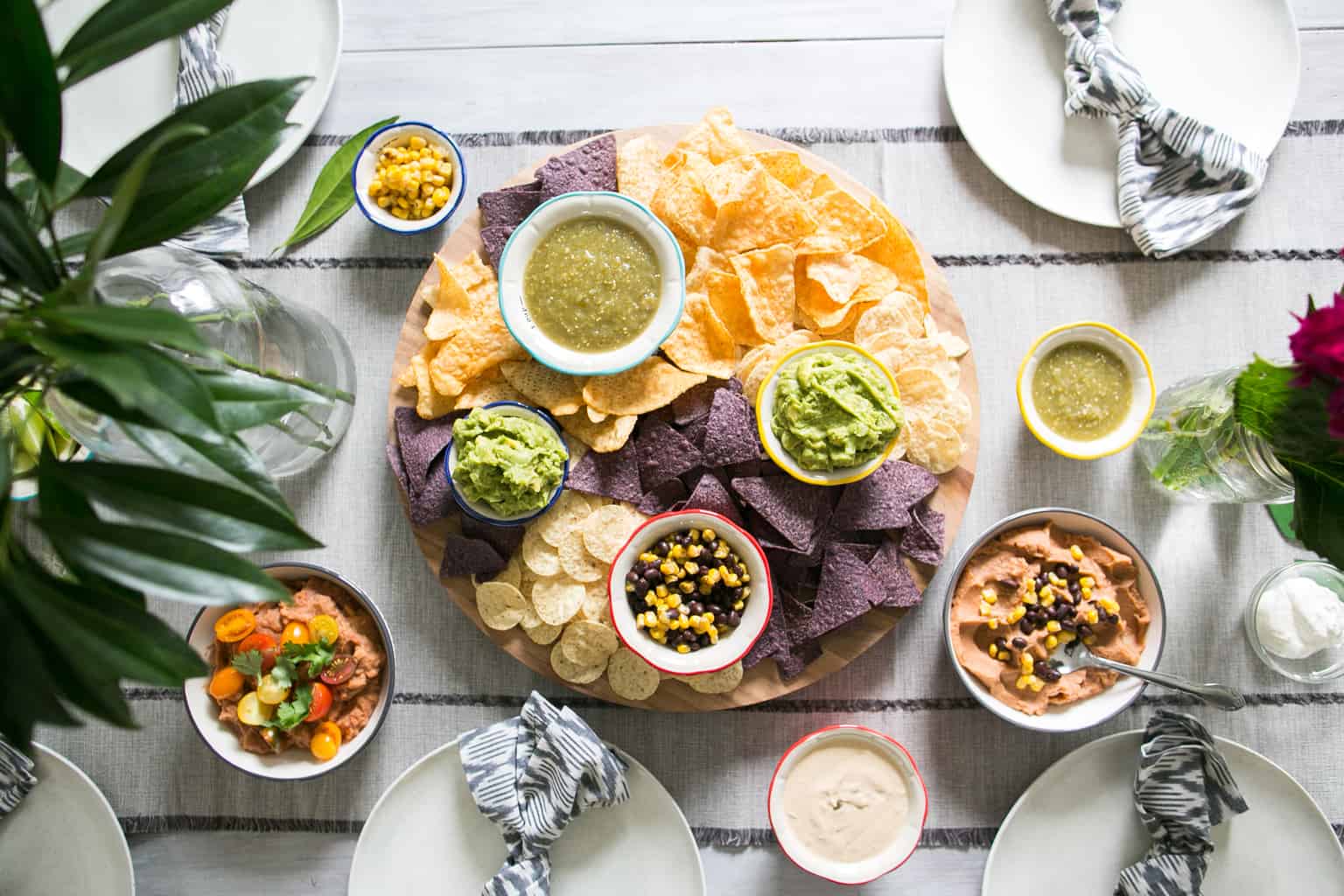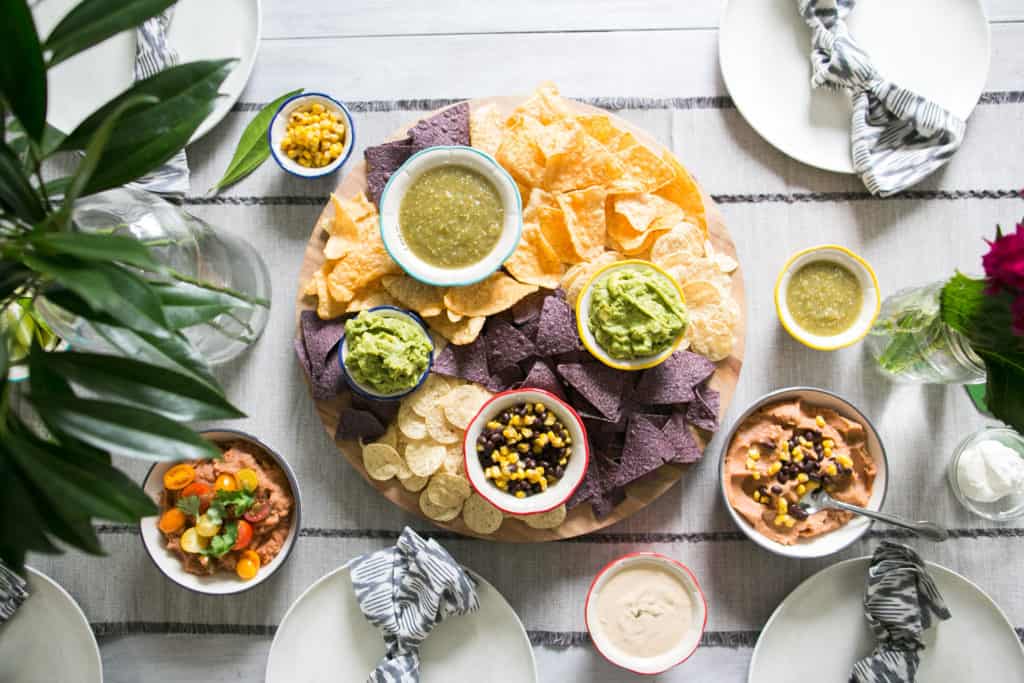 What are your last minute party prep tips? Do you have a go-to recipe or cocktail?
For more information, visit www.eatwholly.com and find the WHOLLY GUACAMOLE® brand on Twitter, Facebook and Instagram.
5