Today we've partnered with Lauren B. Beauty to bring you a healthy gift for your nails. The luxury label specializes in "the perfect, two-week, do-it-yourself manicure for busy women." Just what the doctor ordered!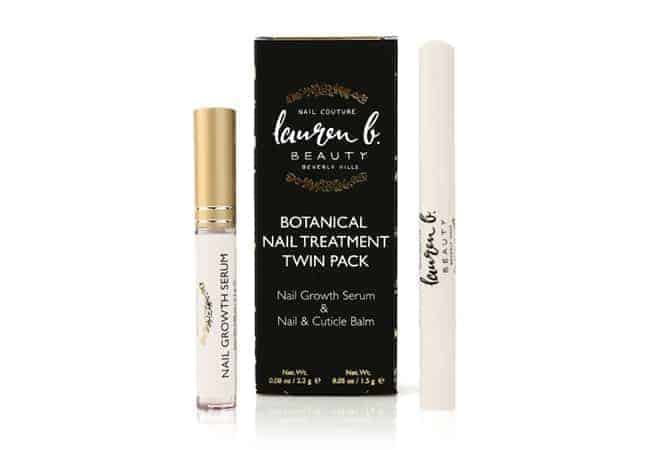 From gorgeous nail polish shades to treatments that really work, Lauren B. has them all. Moreover, all products are made in the USA, and are cruelty free, vegan friendly and free of harsh chemicals such as formaldehyde, DBP, toluene, formaldehyde, resin and camphor.
Everybody loves pampering themselves. But what could be more pampering than a good quality manicure? Especially when you're busy, taking care of your nails can feel like a well-deserved reward to yourself. Obviously, it's not just about pretty colored polishes or interesting nail art. In order to have beautiful nails, we must take care of them. Enter the Lauren B. Nail Treatment Twin Pack!
Lauren B. Beauty Botanical Nail Treatment Giveaway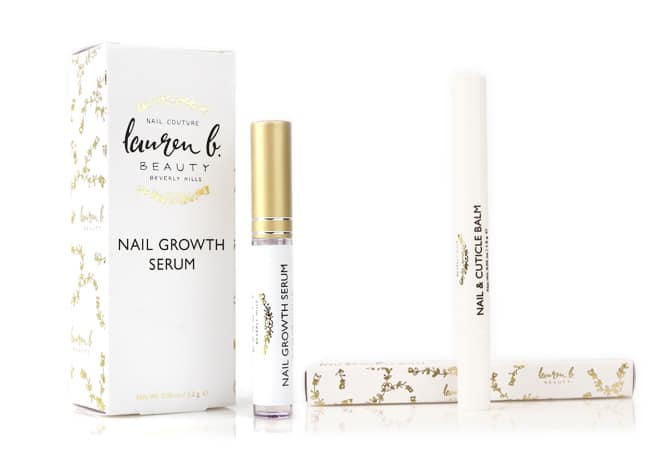 The winner of the giveaway will receive the Lauren B. Beauty Nail Treatment Twin Pack, valued at $100. This includes:
Nail Growth Serum
Salvation for fragile, brittle nails that refuse to grow. This sheer blend of amino acids, antioxidants, Vitamins E and C, peptides and biotin sinks in instantly to strengthen nails and boost natural nail growth. Brush it directly onto your nails before applying polish, or use it on bare nails once or twice a day.
Nail & Cuticle Balm
Your nails will absorb this rich hydrator instantly to restore parched, straggly cuticles to their prime. The advanced amino acid and biotin formula promotes healing; sweet almond oil, mango & shea butter, and Vitamin E add moisture; and beeswax creates a water-resistant barrier for extra protection. We love the click-pen applicator – perfect for dotting on throughout the day.
0