This time of year it feels like, at any given time, someone in our family is battling a cough, the sniffles or a stomach virus. It's a miracle if everyone is well at the same time. And since mom works from home, I *need* everyone healthy enough to go to school. This essential oil hand sanitizer has become my on-the-go solution for dirty hands.
Lavender Lemon Hand Sanitizer
It's tempting to rely on alcohol-based hand sanitizers. I mean, that's what they use in hospitals, right? And yes, the alcohol-based versions are effective at killing bacteria and viruses. But not only do they smell horrible, contain other nasty ingredients and dry out your hands, hand sanitizers are no more effective than hand washing at reducing illness outside of a hospital setting.
The first step is to convert your hand soap to a gentler version. Ditch the antibacterial hand wash that is just making bugs more resistant. Castile soap diluted with water – and maybe a bit of oil to moisturize this time of year – is simple to make and super cheap. Then do a few hand washing drills with the kids!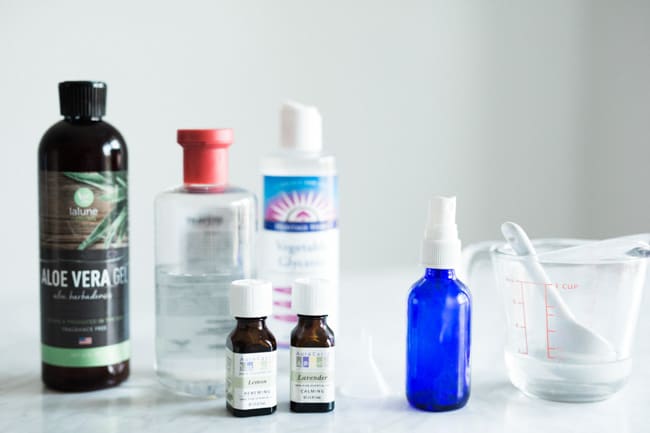 Next, if you have family members like my husband, a germaphobe who buys hand sanitizer in bulk and stashes it in every car and kid's backpack, it's time to change to a gentler homemade version.
Fair warning: this might be a tough switch! I had to pry the sanitizer bottles out of my hubby's reluctant hands. I'm generally fine with my kids getting messy, but this spray does come in handy after a trip to the Chick-fil-a jungle gym or a visit to a road trip bathroom.
The ingredients are simple. Witch hazel is a cooling astringent while aloe and glycerin soothe irritation and provide moisture. The cleansing power comes from lemon and lavender essential oils. Both have natural disinfectant and antibacterial properties and are gentle enough to use on children.
If you're making an adult-only version you could switch out tea tree oil or oregano for the lavender.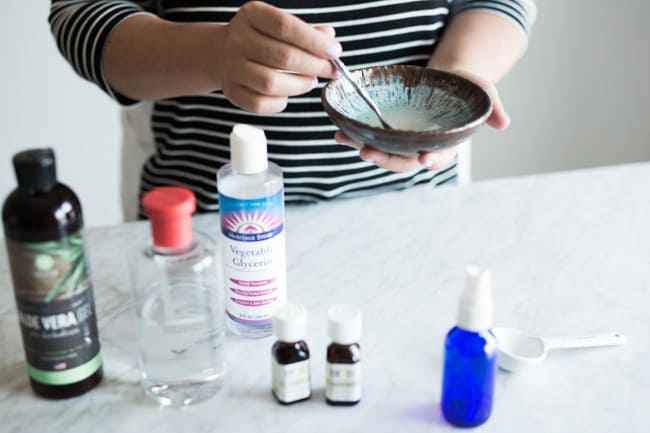 The best part is that this is one of those 2-minute projects, which we all need more of in our lives. Measure all of your ingredients together in a small bowl. Add the essential oils and stir thoroughly to fully disperse and dilute them because you don't want to apply the essential oils directly to the skin.
Then use a funnel to pour into a small spray bottle or you'll pour the mixture all over the place (like I did). Give hands 2-3 sprays and rub together. The ingredients tend to separate between uses so give the bottle a shake before using.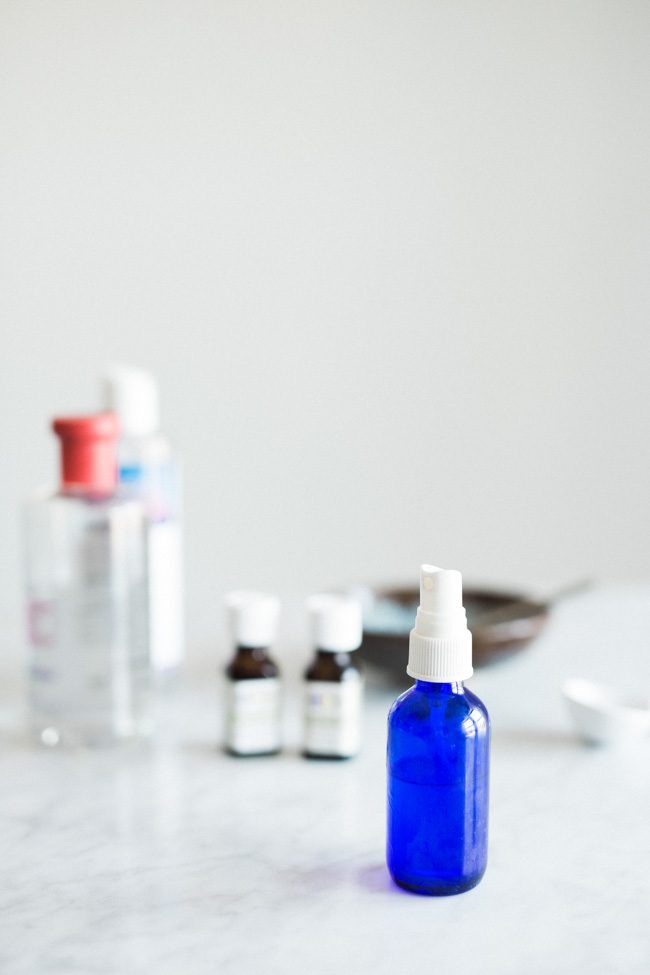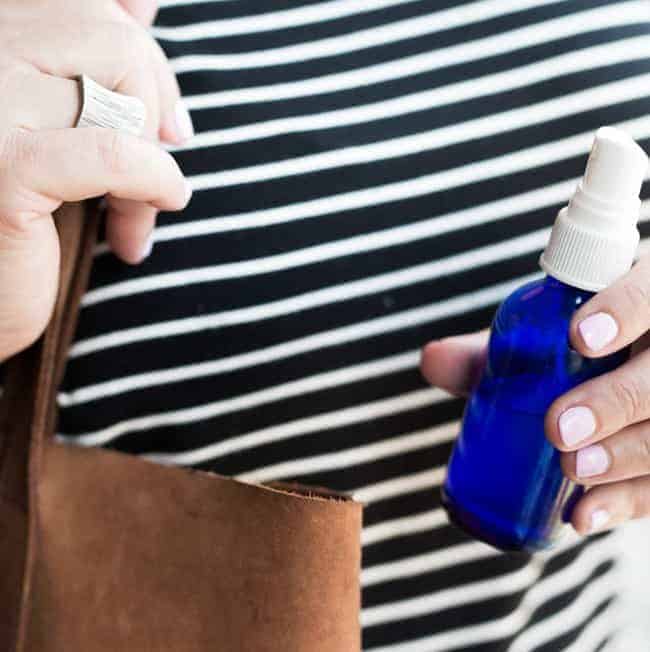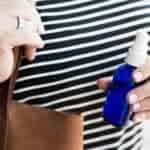 Print
Lavender Lemon Hand Sanitizer
Instructions
Mix the essential oils and glycerin in a small glass bowl.

Use a funnel to pour the witch hazel and aloe vera gel into a spray bottle.

Add the oil mixture and shake to combine.

Shake gently before each use.
Photos by Mikaela Hamilton
24