I've amassed an embarrassing number of essential oils, but always feel a little nervous about using them. Am I using the right oil? Am I diluting it properly? So I impulsively decided to take a New York Institute of Aromatherapy course last week in Miami. Tough gig, right? But after 4 full days of talking non-stop about essential oils I'm bursting with things to share with you guys.
I've got lots of new techniques and recipes, but first I wanted to introduce you to a few of the new oils I discovered. If you're just getting started with essential oils, the six oils in this post are the perfect way to ease in. They're all relatively inexpensive and have tons of uses. And while we all love tea tree and lavender, the fun in aromatherapy is exploring new scents.
9 Essential Oils You Didn't Know You Needed
Ready to broaden your essential oil arsenal? Here are my newest favorites, along with a few ways to use them.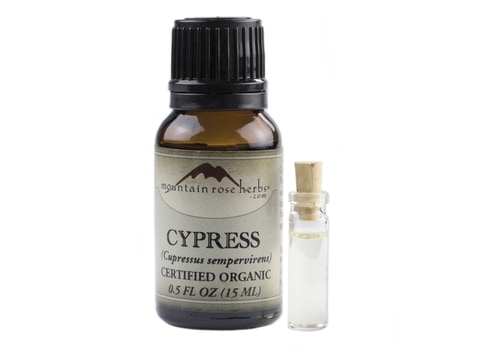 1. Cypress
If you're expanding your oil collection, an evergreen oil is a must-have. Juniper berry, pine or fir are also good choices. Diffusing these woodsy conifer scents evokes strength, calm, and purity.
With strong astringent properties, both cypress and juniper berry are often used in varicose vein and cellulite applications. The drying effects of the chemical compounds found in cypress make it a good choice for scenting natural deodorants. Cypress is safe for use with children and can be inhaled to help alleviate congestion.
To use:
Add a drop or two of cypress on your dry brush or combine 6 drops cypress and 6 drops grapefruit in 1 ounce of carrier oil for a stimulating massage. Cypress also blends well with lemon, clary sage or cedarwood for a wintery room spray. For stuffy noses, diffuse cypress or put a couple of drops on a cotton ball and inhale deeply.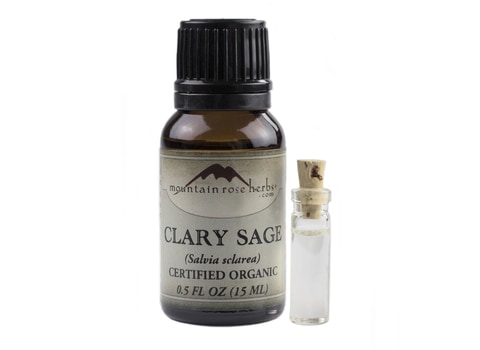 2. Clary sage
Clary sage has a lovely scent that's hard to categorize. The aroma is a unique combination of musky, floral and herbaceous. It's an oil with many sleep applications; use it when you're exhausted but can't seem to turn off your mind. Clary sage is also popular in skincare recipes because it helps balance all skin types. Women often use it to support the reproductive system and menstrual cycle.
To use:
Add 9 drops lavender, 5 drops clary sage and 4 drops rose to 1 ounce of grapeseed oil and massage into the abdomen and back for menstrual cramps. For an easy facial application, combine 6 drops clary sage, 6 drops frankincense and 12 drops lavender with 2 ounces of water in a small spray bottle and spritz on the face and body.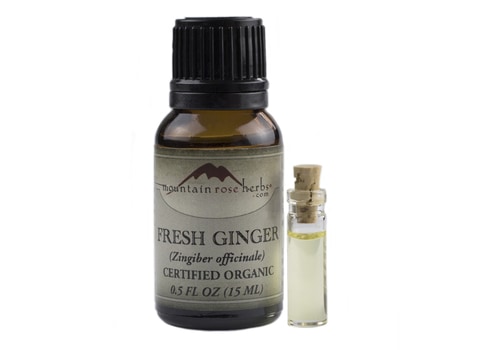 3. Ginger
To be honest, I've smelled ginger before and wasn't a huge fan. Then I smelled ginger essential oil distilled from fresh ginger (as opposed to distilled from dried ginger), and it's a night and day difference.
Fresh ginger essential oil has a distinctive rich, spicy scent that you'll recognize if you love eating sushi or Thai food. The aroma is very grounding and gives a sense of strength, stability and confidence. Ginger is often used to support the digestive system, and the essential oil can be very warming when used topically.
To use:
Add 6-9 drops ginger to 1 ounce grapeseed oil for a warming, soothing massage post-workout or at the end of the day for tired feet. Make an inhaler or scent a handkerchief with ginger and breathe in to help combat nausea, jet lag or travel sickness.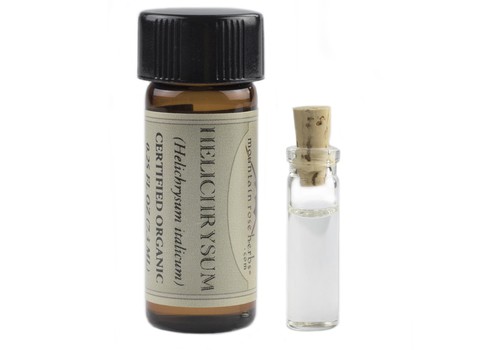 4. Helichrysum
A tiny bottle of helichrysum is an investment. An eighth of an ounce is $39! The nicknames for this healing oil with a honey-like scent are 'everlasting' and 'immortelle.' Which is perfect because helichrysum is a go-to oil for restoring the skin. The sweet, herbaceous scent also supports the release of intense emotions like grief, anger, and fear.
To use:
Add helichrysum to a calendula-infused oil and apply to bruises, scars, burns or eczema. It also makes a great addition to homemade face oil to support aging skin.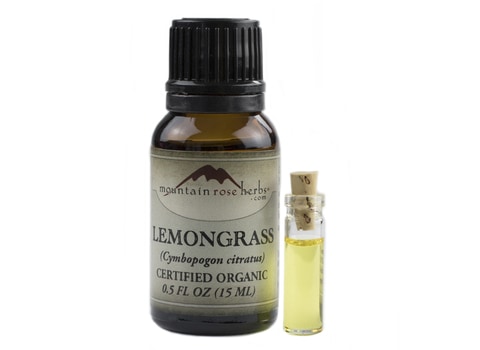 5. Lemongrass
I'm a sucker for any oil with a bright citrus scent. And although lemongrass is made from (you guessed it) a grass, it still has fresh lemony aroma that's energizing and mood lifting. Lemongrass exhibits antifungal, antiviral and antibacterial properties so it's a great addition to homemade cleaners and diffuser recipes to refresh the air.
Lemongrass can irritate the skin so wear gloves when cleaning and dilute it well before using in a body oil or lotion. Use no more than 4 drops per 1 ounce of carrier oil in skincare applications.
To use:
For an easy all-purpose spray cleaner, add 20 drops lemongrass to 1/4 vinegar and combine with 2 cups water. Lemongrass is also good in bug repellants.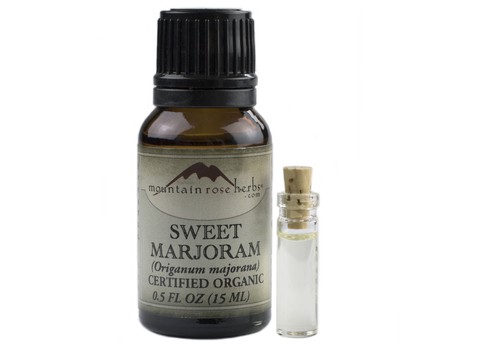 6. Marjoram, sweet
Sweet marjoram has an herby scent similar to lavender, but without the sweet floral aroma. When you need a break from lavender (and trust me, you will) sweet marjoram is a great choice for massage oils and soothing baths to warm and comfort body aches and pains.
To use:
Substitute marjoram for lavender in room sprays to enjoy the warm, spicy scent – especially at bedtime to support relaxation. Add 5-10 drops to 1 cup of Epsom salt and soak for 30 minutes in a warm bath.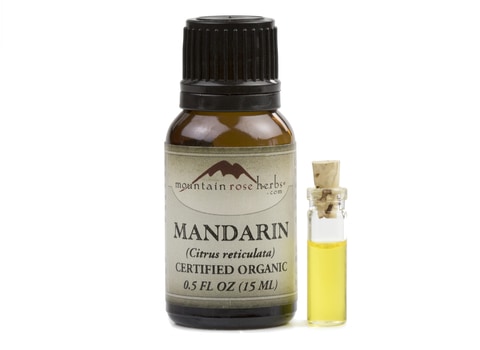 7. Mandarin, red
Less common than sweet orange, mandarin has a lovely delicate citrus scent with a hint of floral. It's similar to neroli, my absolute favorite essential oil. Neroli is distilled from orange blossoms, not the peel as with most citrus oils, which makes it super pricey. Mandarin is a more cost effective option, plus it's a gentle oil that's one of the safest to use with young children. It's my favorite to calm over-active kiddos. Like sweet orange, it is non-phototoxic.
To use:
Make an inhaler or apply a few drops to a tissue and breathe deep to lift your spirits and balance emotions. Diffuse with lavender (or sweet marjoram) at night to soothe and calm before bed. The delicate scent is also great in an essential oil perfume blend or a body splash.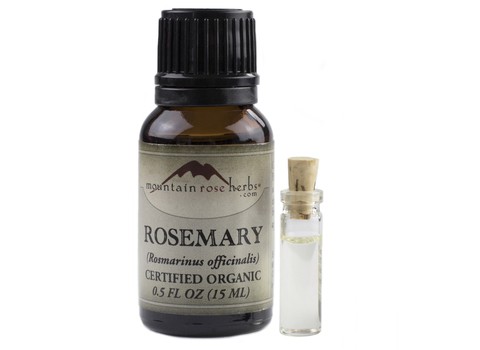 8. Rosemary
Rosemary evokes the same fresh, sinus-clearing scent as eucalyptus, but its aroma is far less medicinal. The chemical composition of rosemary can vary so you might see it listed as 'rosemary ct. camphor' or with the chemotypes 1,8 cineole or verbenone.
The oils all come from the rosemary plant, but are slightly different based on environmental factors and where it's grown. Rosemary is a very stimulating oil that's commonly used to improve focus and mood as well as support the respiratory system.
To use:
Rosemary is a great addition to a homemade chest rub, but keep in mind that rosemary ct. 1,8-cineole in not recommended for use topically or inhaled with children under 6. Combine 5 drops rosemary, 5 drops black pepper and 4 drops marjoram in 1 ounce of grapeseed oil and massage muscle ache, pains and spasms. Or combine 8 drops of rosemary with 1 ounce of argan oil and massage a teaspoon into the scalp to stimulate hair growth.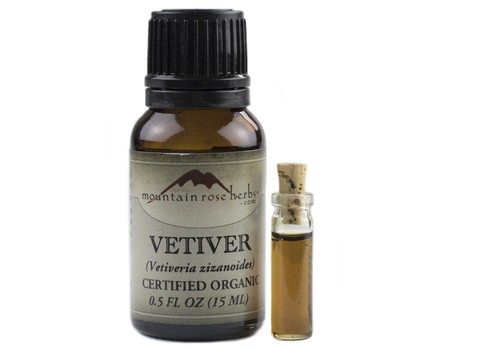 9. Vetiver
Vetiver was a recent discovery while researching essential oils that support sleep. Its sweet, earthy scent has long been used to balance emotions and bring about tranquility – along with warding off evil spirits and insects. The oil is calming and grounding and is used in massage oils to support the circulatory system and soothe muscle aches and pains.
To use:
Vetiver is a thick oil that's difficult to diffuse so here's an easy way to apply is topically. Combine 1 drop vetiver, 7 drops mandarin and 3 drops frankincense in a 10ml roller ball and fill with carrier oil. Apply to your pulse points or the bottom of the feet before bed, yoga or meditation.
And when you're ready to buy, I highly recommend Mountain Rose Herbs, who supplied me with some of these oils to experiment with and write about here. I've tried almost all of the big essential oil brands, and I'm always impressed with the quality (and prices) of their essential oils. Plus they sell every herb known to man along with carrier oils and glass containers so it's easy one-stop shopping for the DIYer.
60