Don't let the naysayers get you down—the New Year is a great time to start new habits. Yup, let's call them habits and not resolutions because we want them to last! I always find that the holiday hangover—both proverbial and literal—provides a little extra boost of motivation to make the changes needed to live healthier.
If this is going to be your year to focus on wellness, you might be feeling a little bit overwhelmed. What concrete steps can you take now to improve how you feel? Here's a guide to get you started; take up one or two new habits, and then once you've mastered those, choose another.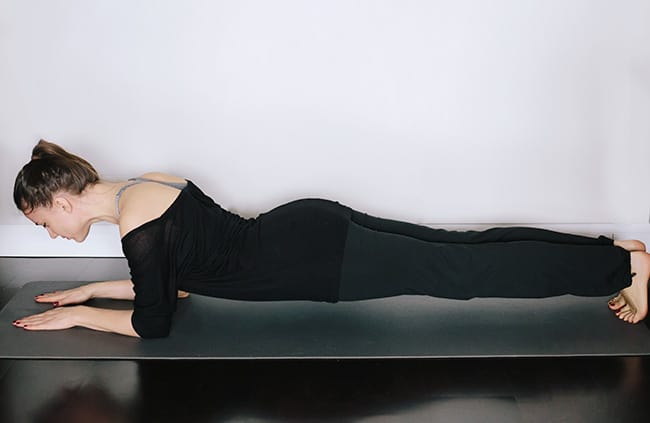 Improve Your Posture
Standing up straight is good for your spine—and it makes you look thinner—but there are other health benefits to improving your posture. When you're slumped over, your lungs don't take in as much oxygen, and less oxygen makes you feel fatigued.
Good posture also allows the rest of your internal organs to function better. You can purchase posture braces and gadgets to help you stand up straight, but these stretches can help you improve your posture without any special equipment.
Take Supplements—Wisely
Supplements are important, but they shouldn't be taken indiscriminately. It's best to consult with your doctor to develop a regimen that's right for you and make sure you're not taking anything that interacts with your other medications.
That said, some nutrients are difficult to get from our modern diets, so almost everyone can benefit from thoughtful, targeted supplementation. Our nutritionist shares a few of her picks for glowing skin here.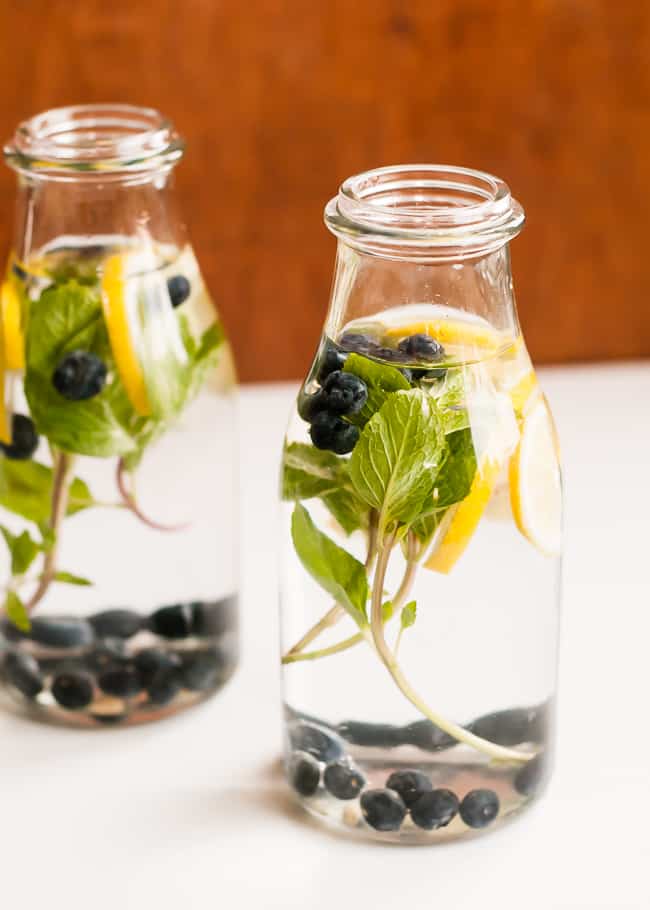 Replace Soda (Yes
,
Even Diet Soda
!
) with Water
We all know that regular soda is bad news for many reasons—mostly because it has so much sugar! But if you choose to replace it with the diet version, you're not doing yourself any favors. It's been shown to alter our gut microbes [source], cause weight gain [source], high blood pressure [source], trigger headaches, and contribute to chronic diseases such as diabetes [source] and increased risk of death [source].
This guide will help you quit the diet soda habit, and these infused water ideas will help you replace it with something good for you!
Make Your Workouts Work for You
If you don't have time for the gym or the budget for exercise equipment at home, you might be tempted to skip working out. But again and again, research has shown the positive effects of incorporating movement into your daily life [source].
If you have the option, use a treadmill desk or do walking meetings at work. Wake up 15 minutes early and do a quick jog around the block before your shower, or get your workout in while catching up on trashy reality shows. Even a few minutes of exercise a day is better than nothing.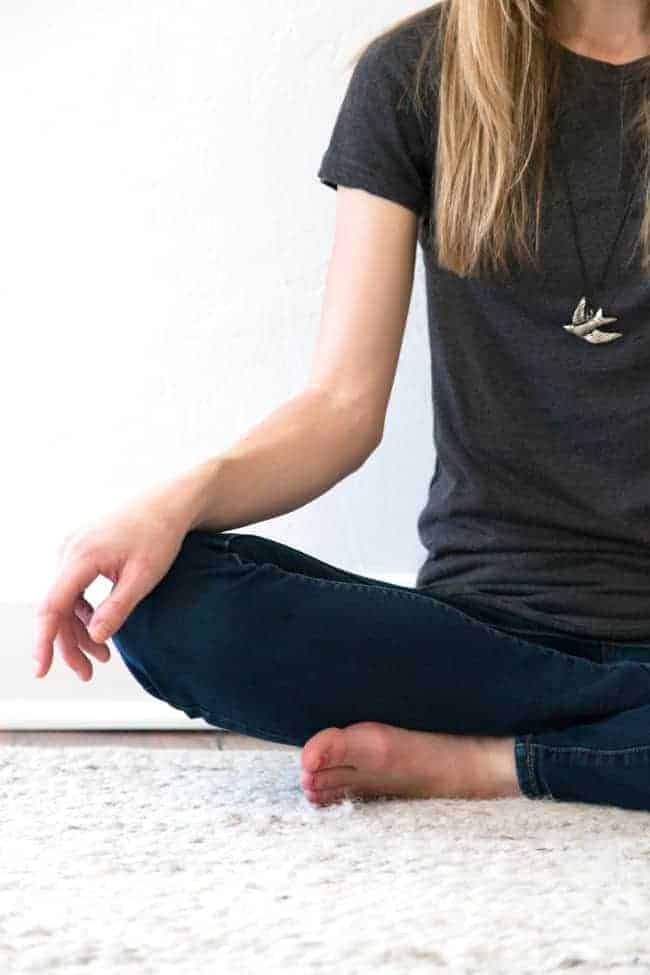 Practice Mindfulness
One of the most dramatic changes I've experienced in my mental health resulted from learning to be mindful. Studies have proven the benefits of mindfulness on psychological well-being [source].
Examine your thoughts throughout the day: how often are you anticipating something that you think will happen in the future or dwelling on something from the past? How much time do you spend scrolling through that mental to-do list we all have?
Hitting pause on those thoughts and focusing on being present in the current moment will help you feel calm and in control. You can meditate or just take a minute or two to center yourself when you feel your anxiety levels rise.
Eat Less Sugar
Most everything is fine in moderation, but odds are, you're probably eating too much sugar. It's everywhere in our diets, even in places you wouldn't expect, like tomato sauce. If you're trying to lose weight in the new year, you'll be surprised how easily it melts off once you reduce or eliminate the amount of sugar you consume. Here's how to do it.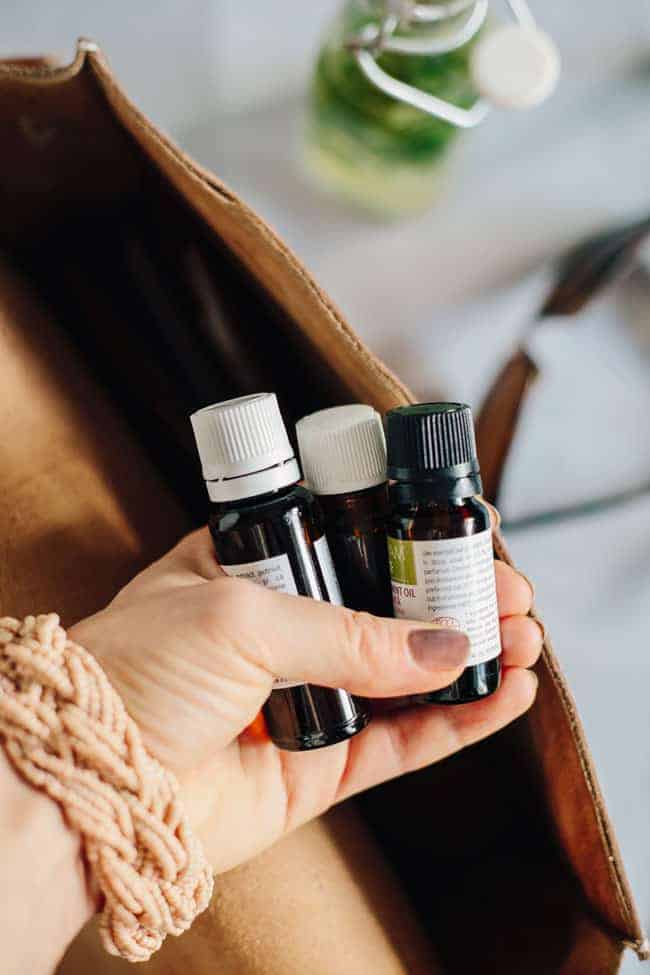 Start Using Essential Oils
Banishing toxins from the home is a great goal for the new year, and stocking up on essential oils is a good first step towards that goal. Just a handful of oils can help you replace many of those chemical-laden household cleaners, skincare products, and over-the-counter medications you use regularly. These 6 go-to essential oils are perfect to start with because they're fantastic multitaskers.
Focus on Gut Health
Gut health isn't just about digestion; a healthy gut leads to a healthy body [source]. And an unhealthy gut means your body can't properly digest all the nutrients you put in. You can incorporate a good probiotic into your routine or eat more probiotic foods like yogurt, kefir, and fermented veggies [source].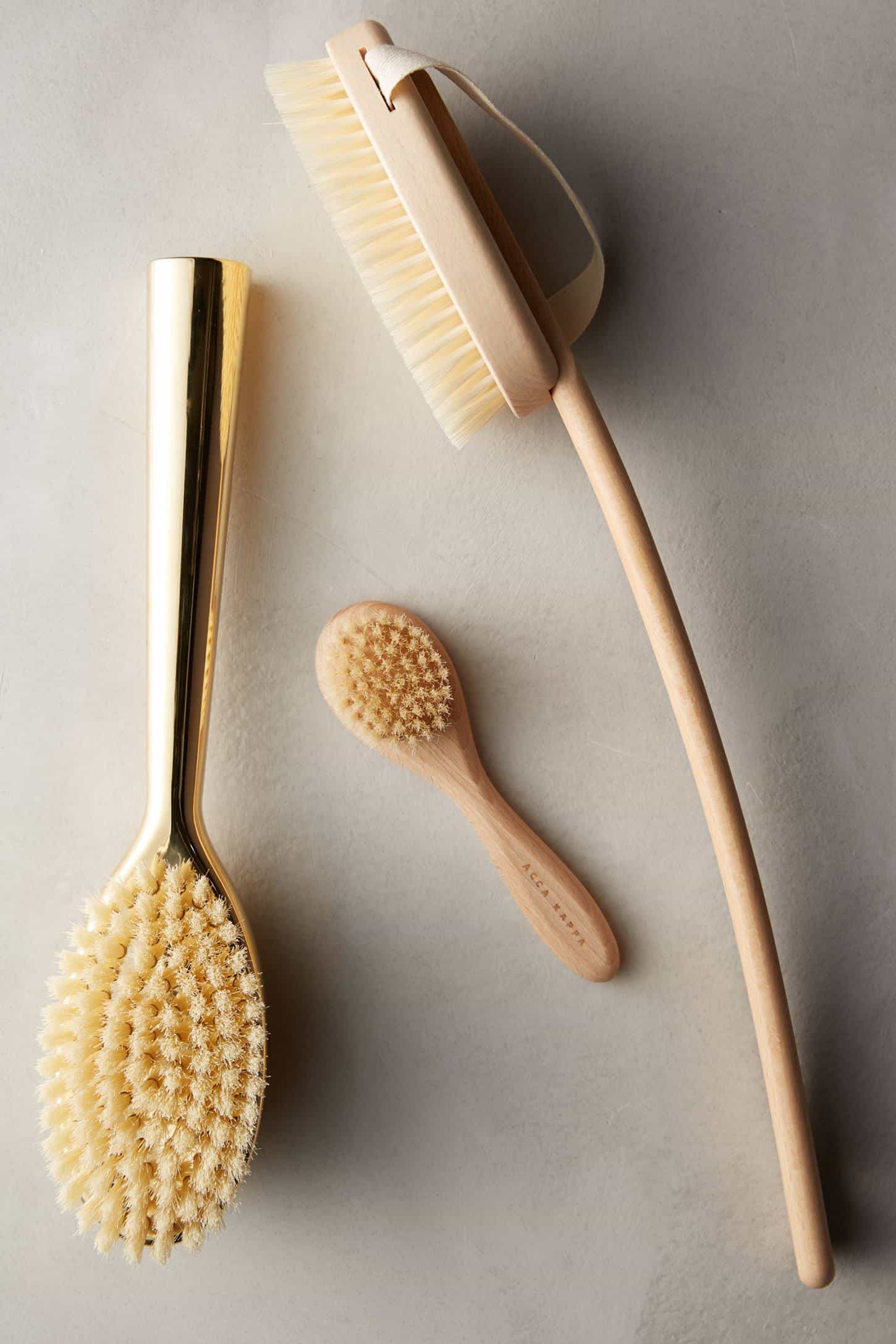 Begin Your Day with Dry Brushing
Dry brushing gets your lymphatic system moving in the morning, helping your body detox and boosting metabolism. It also helps improve circulation and digestion—and it's exfoliating too! If you can set aside 2 minutes in the morning, that's all you need to do it. Learn how to get started here.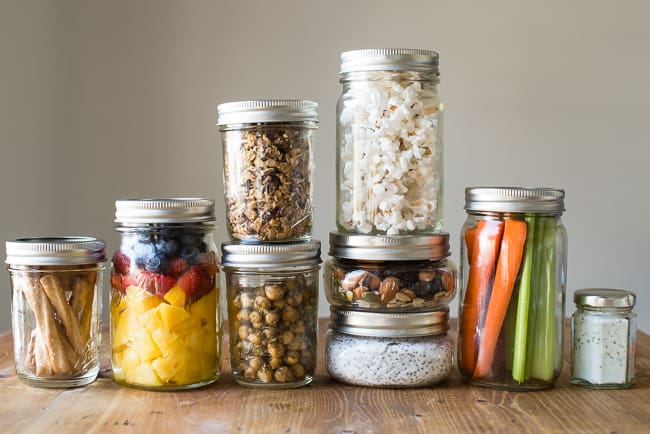 Ditch Fast Food
&
Takeout Lunches
Aside from cutting out soda, this is one of the easiest changes you can make to reach your weight loss goals. Make meal bowls in advance on the weekends, use this no-fail plan for lunches, and bookmark this list of detox lunch ideas.
Be Grateful Every Day
Buy yourself a beautiful notebook, and take a minute at the end of each day to write down something you're grateful for. Research has shown that the practice of keeping a gratitude journal can increase well-being [source] and satisfaction with life.
This article was medically reviewed by Dr. Gina Jansheski, a licensed, board-certified physician who has been practicing for more than 20 years. Learn more about Hello Glow's medical reviewers here. As always, this is not personal medical advice and we recommend that you talk with your doctor.
34