It's understandable why we choose to make that phone call time after time. You know what I'm talking about: the slightly desperate evening call to the nearby pizza place or the tasty Chinese restaurant. We do it because it's convenient. And because it tastes good.
But what if we told you you could get the same comfort from a dish with much less of a guilt? Our solution is simple: make your own! Here are eight lightened up takeout dishes you can totally make at home: 
1 / 8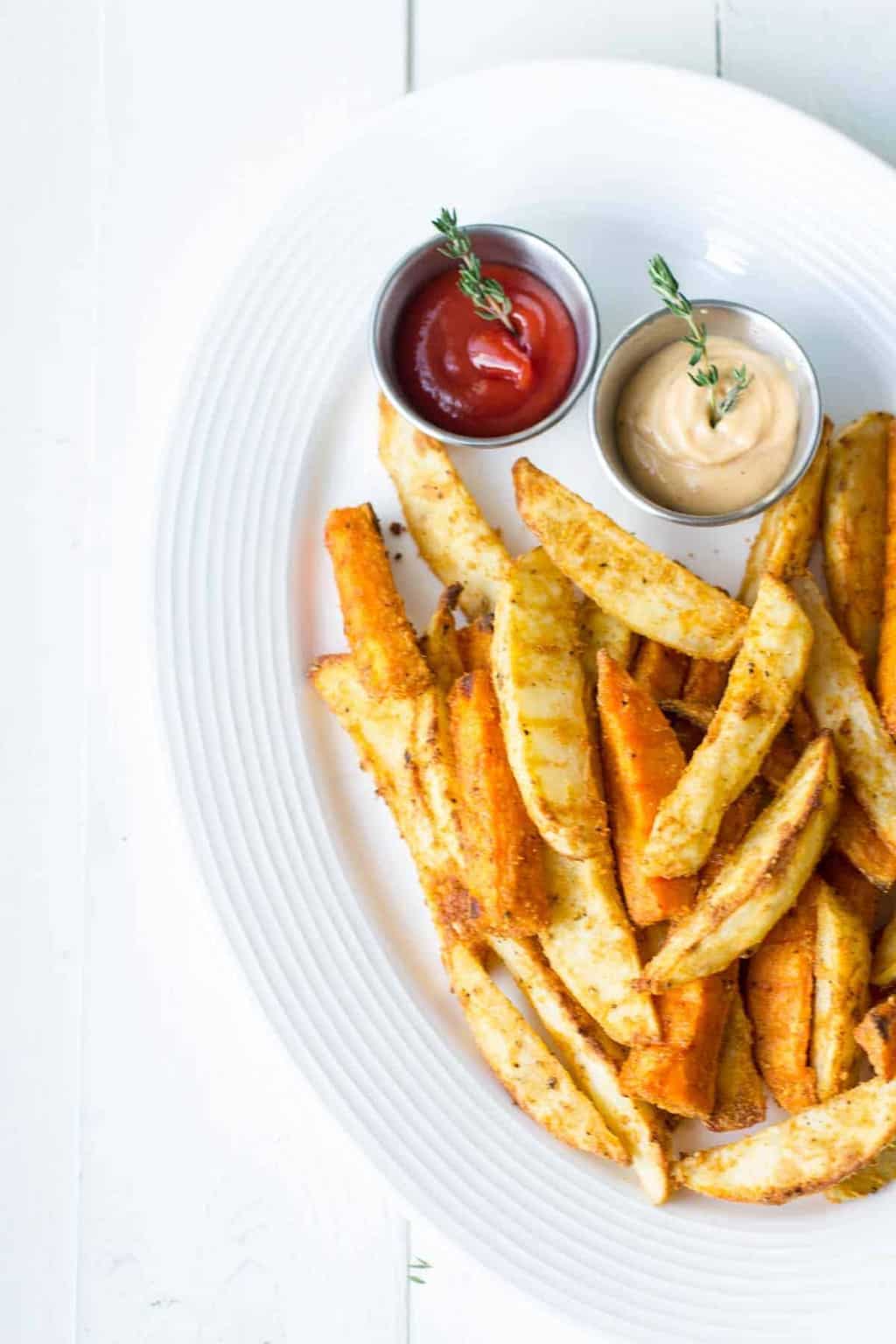 If French fries are your weakness, oven baked fries are your solution! Just what you need next to a vegan burger or a delicious dip.
Crispy Oven Baked Fries from Urban Cilantro
4