I love a good takeout remake, don't you? Don't get me wrong, I also love takeout—takeout is great! But when you make your own healthier versions of takeout meals at home, you can control what goes into your dinner. That's why these lightened up Thai takeout remakes are so brilliant—Thai food can sneak in a lot of carbs, but these versions go easy on the refined sugars and rice. While it's true, they might not be quite as authentic as the original, they're the perfect way to get that Thai food fix while sticking to a healthy diet.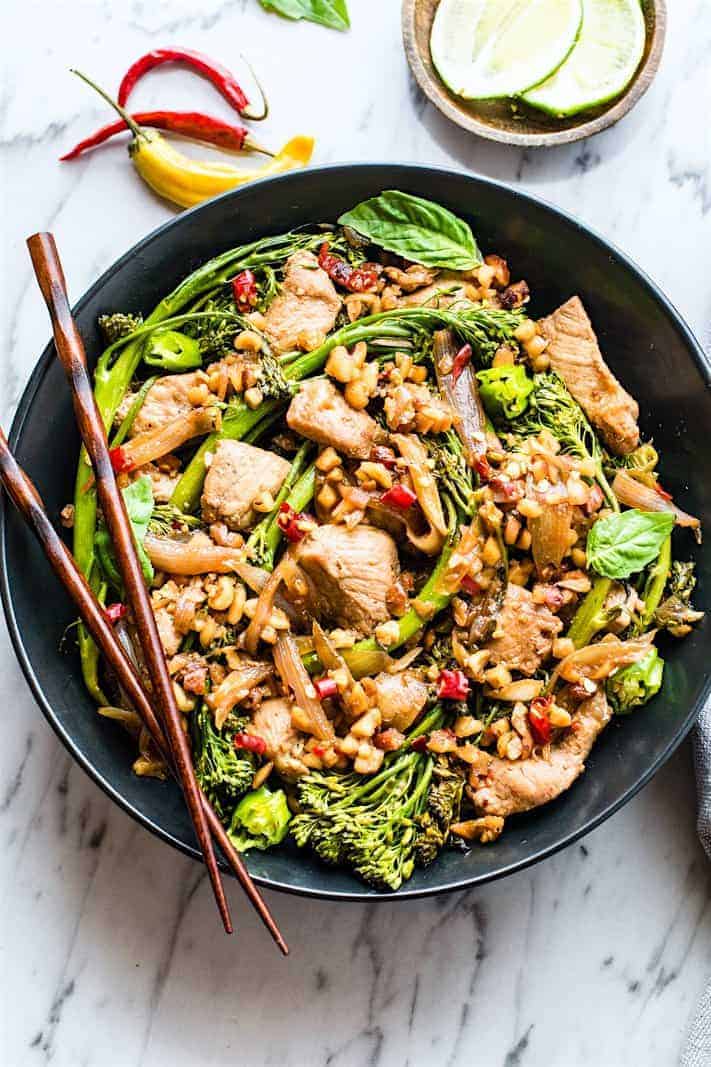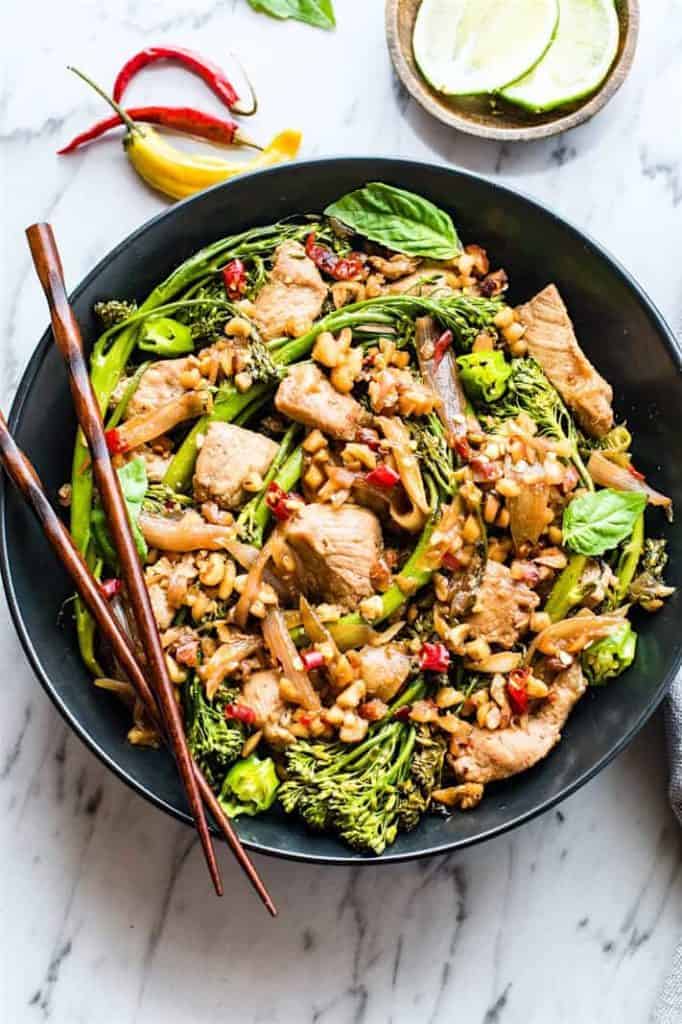 This spicy stir fry is done in under 30 minutes—serve it over cauliflower rice for the perfect paleo dinner.
Quick Thai-Style Pork and Broccolini Stir Fry from Cotter Crunch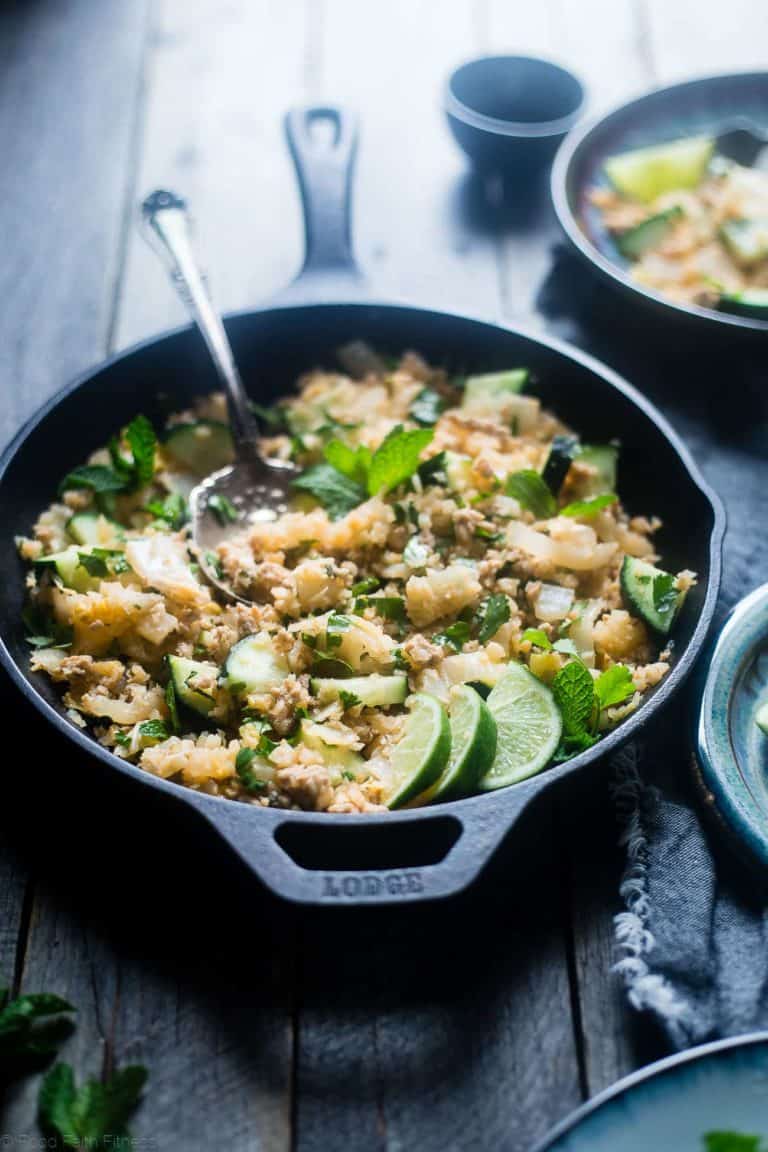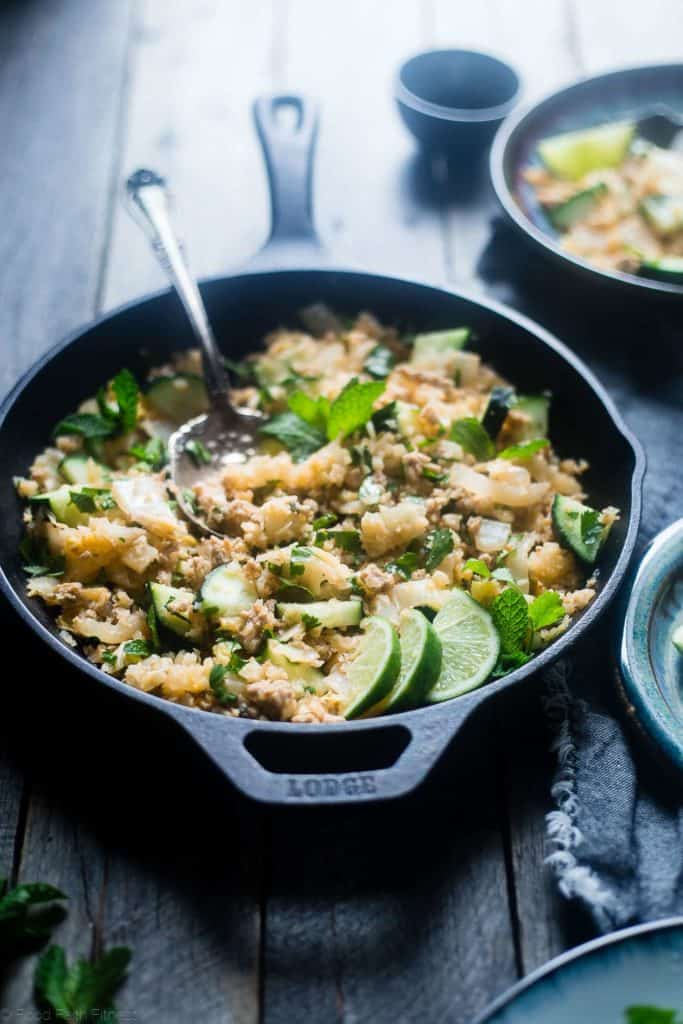 With pineapple and lime juice, fish sauce, sriracha, and lots of fresh herbs, this one-skillet dinner is packed with flavor.
Larb Gai Thai Chicken Skillet from Food Faith Fitness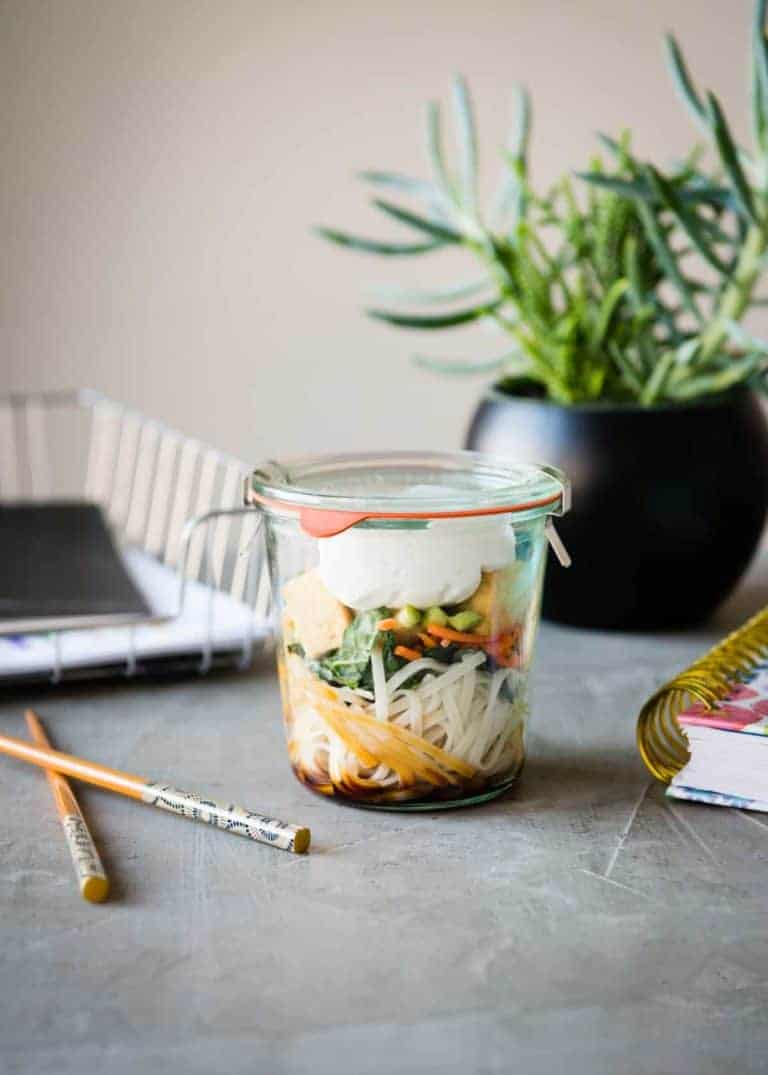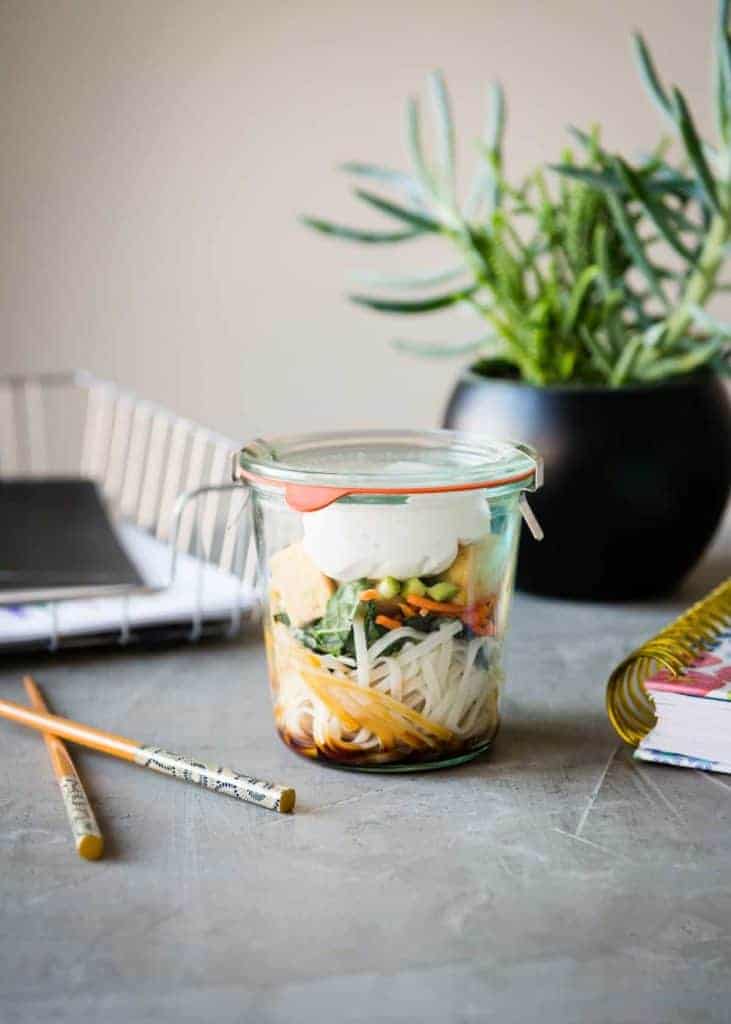 Hello lunch! You can assemble a bunch of these at the beginning of the week and enjoy effortless work lunches for days—just add boiling water and eat.
Thai Curry Noodle Soup from Hello Glow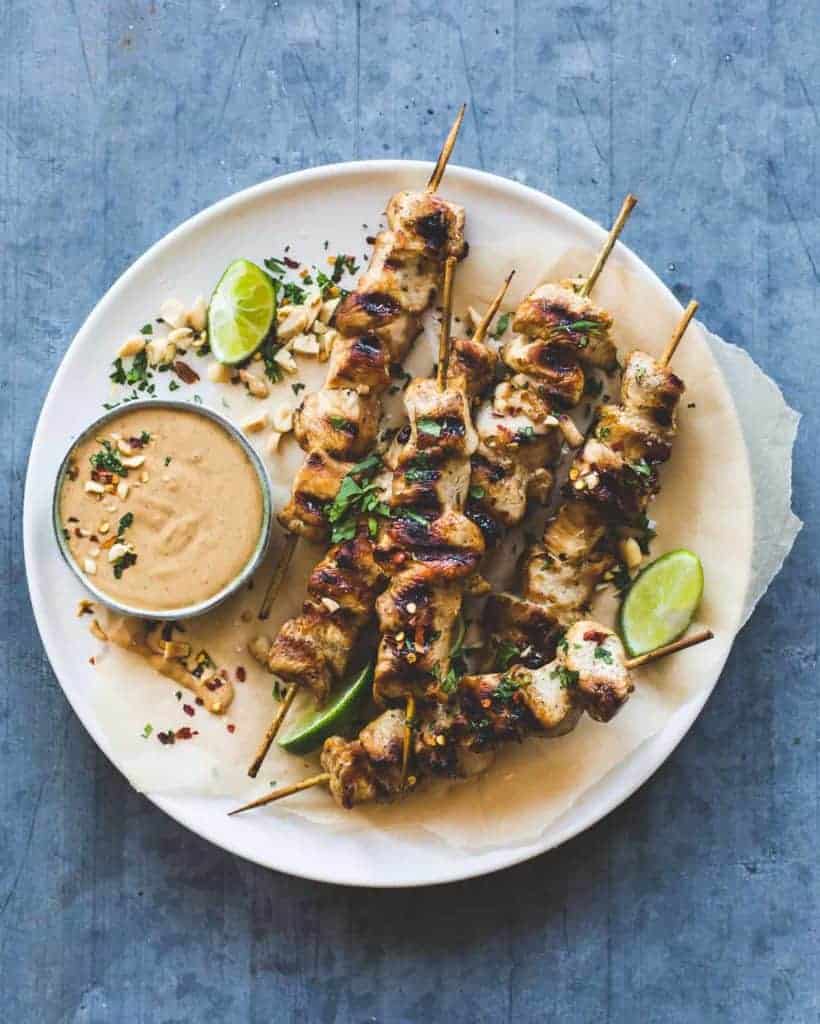 If chicken satay is your app of choice, try this easy remake. The Thai-inspired peanut sauce is made without any added sugar!
Thai Chicken Skewers with Peanut Sauce from Heartbeet Kitchen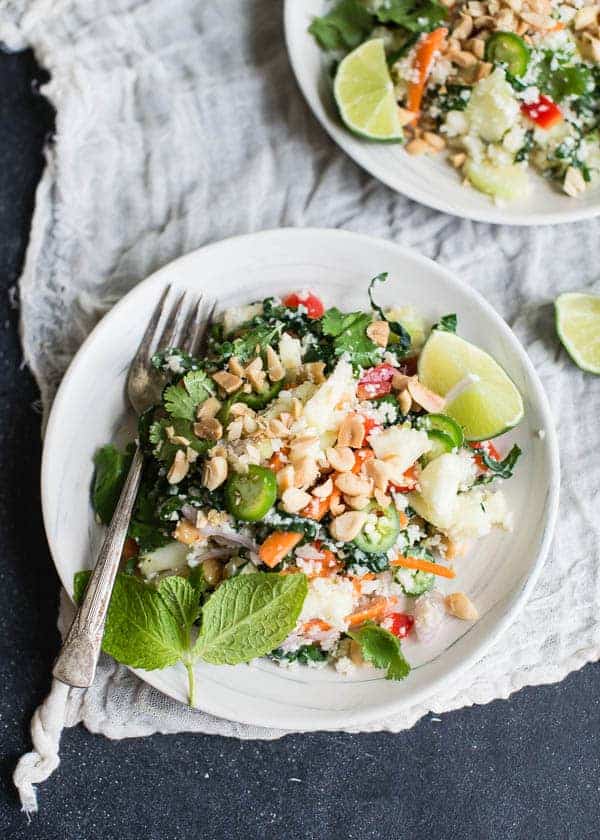 The perfect accompaniment to other Thai dishes, this low carb side replaces the rice with cauliflower and pairs it with fresh herbs and a tangy gingery dressing.
Thai Cauliflower Rice Salad from Cafe Johnsonia
0