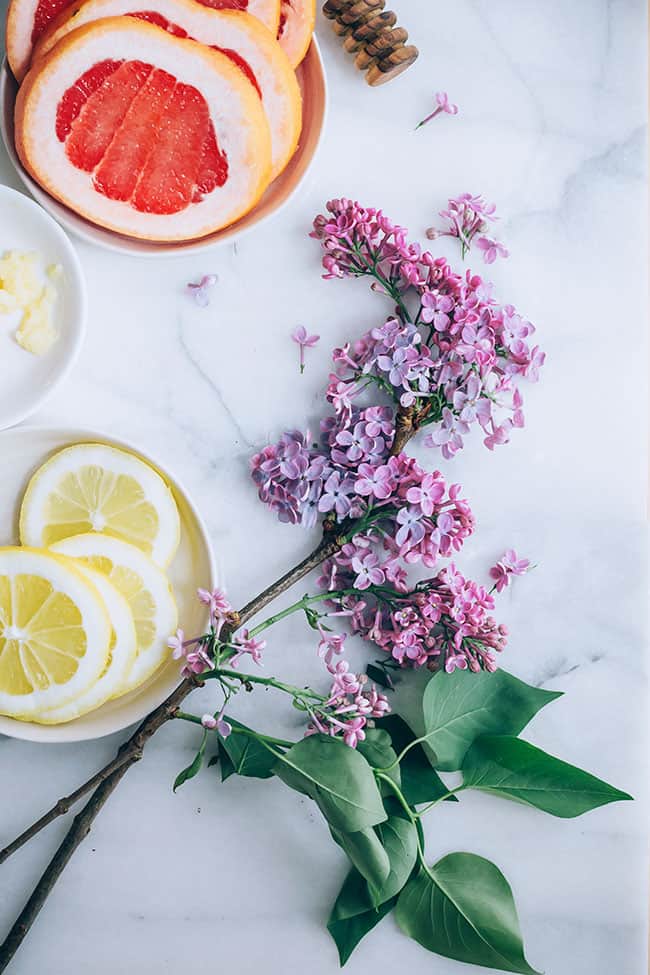 It's finally here, flower season has arrived! Surrounding myself with fresh flowers in my tiny apartment, breathing the scented air in the park and adding edible blossoms to my food – I've been dreaming of it all winter long. Edible flowers are such a joy on a plate, and I love to add them to fresh spring salads and to my vegan ice cream experiments for a dash of color and flavor. But my all time favorite is making fermented flower water.
You can create aromatic fizzy drinks using scented edible flowers such as elderflower, apple and acacia blossoms, or lilac. While elderflower cordial is a tradition in our family, this time I decided to experiment with lilac.
Fermented drinks are a great addition to your diet, because they nourish your microbiome, stimulating the immune system, nutrient absorption and specific vitamin production. Just like kimchi or sauerkraut in winter, having fermented drinks when the weather's warmer ensures a good protective barrier against viruses and, some studies say, keeps your mood on the happy side.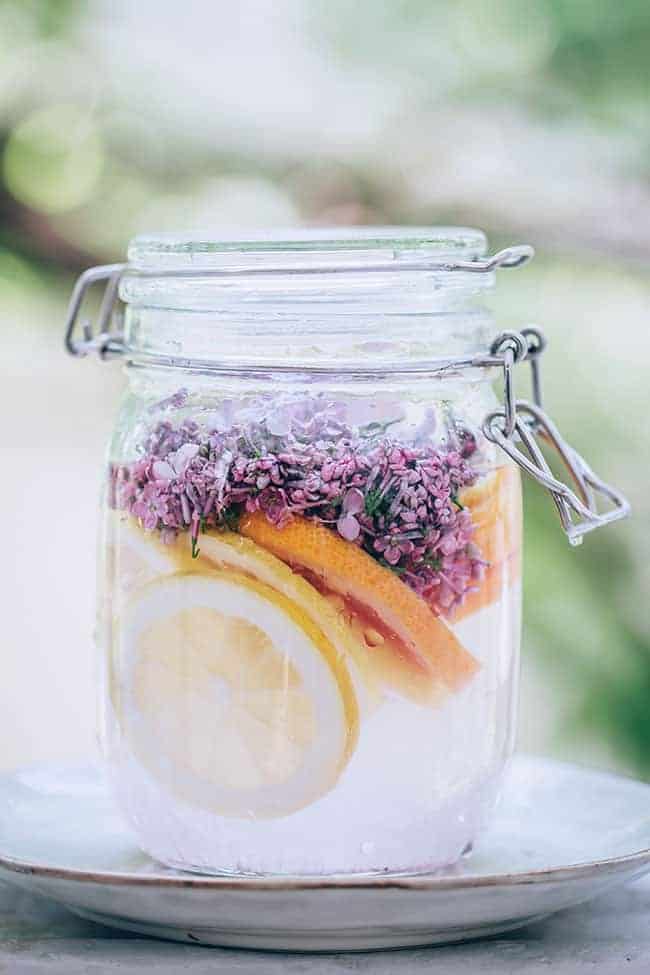 To make this lovely flavored fermented lilac drink, you only need organic raw honey, purified water and a balcony in the sun (or simply your kitchen counter). And of course, fresh lilac blooms. I like to add different flavors to enrich its taste and benefits, so I added freshly grated ginger, lemons and grapefruit for a tangy twist. Ginger is a digestive soother, and works great in summer drinks, adding a bit of refreshing spiciness.
Organic honey is a good fermentation starter because it's basically a combination of yeasts, nutrients and sugar. When the honey yeasts consume the sugar, you get the fizzy bubbles that make this drink so agreeable. If you want to get more bubbles, you can add just a pinch of active yeast to stimulate fermentation.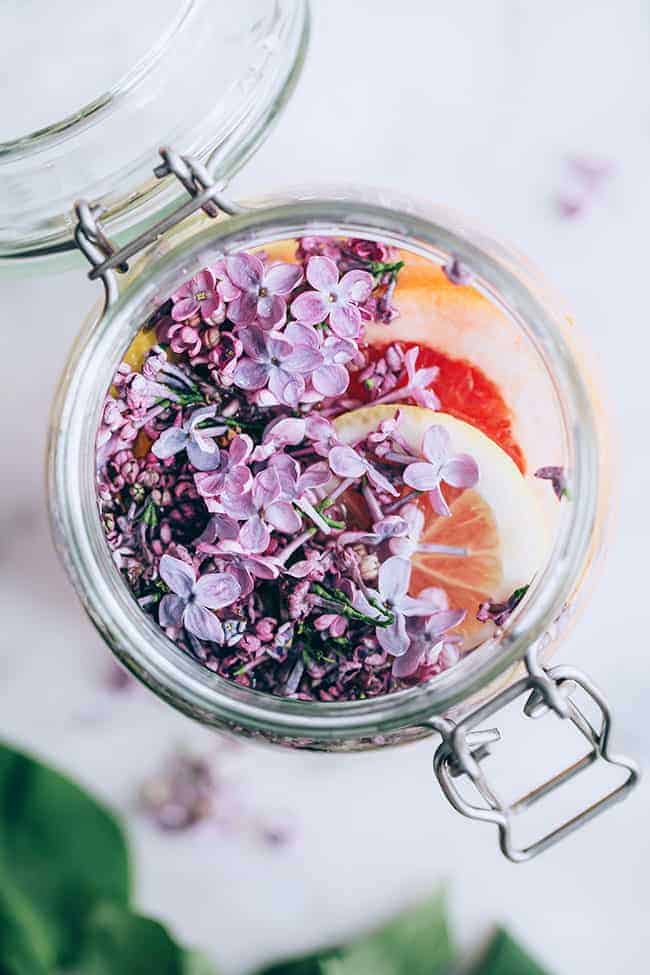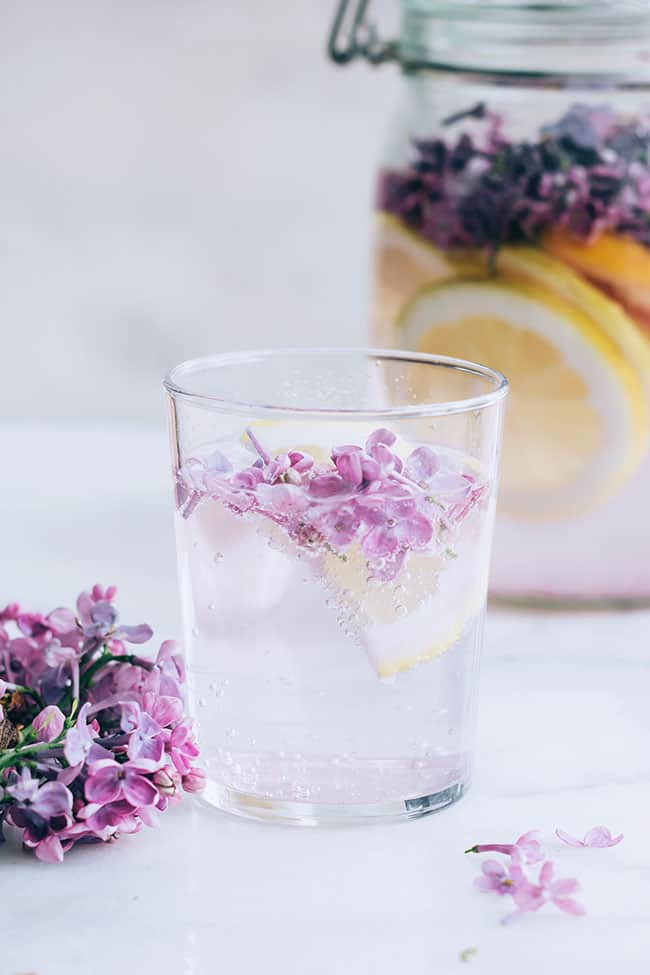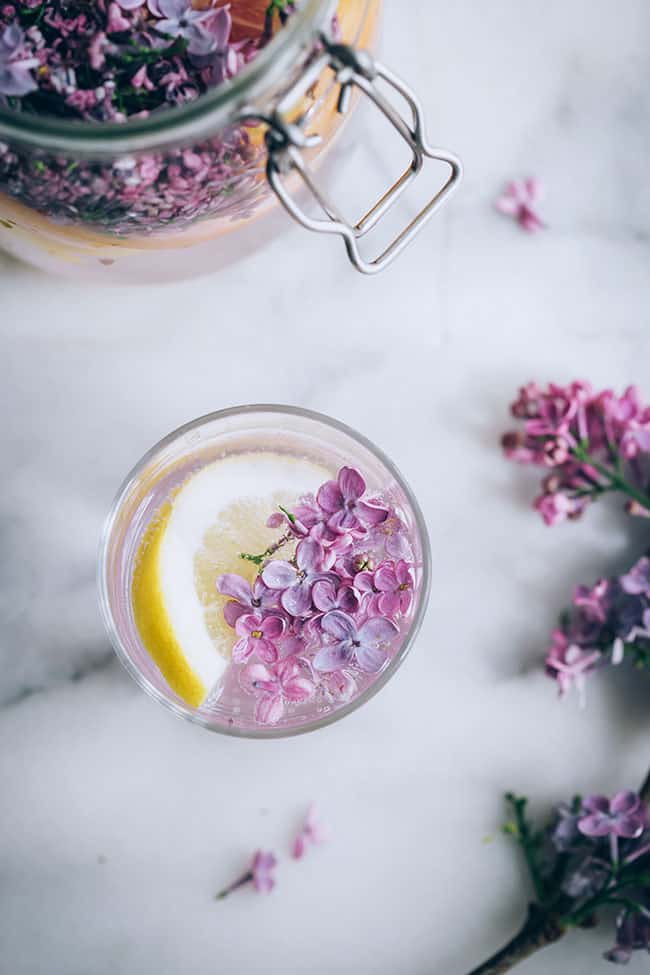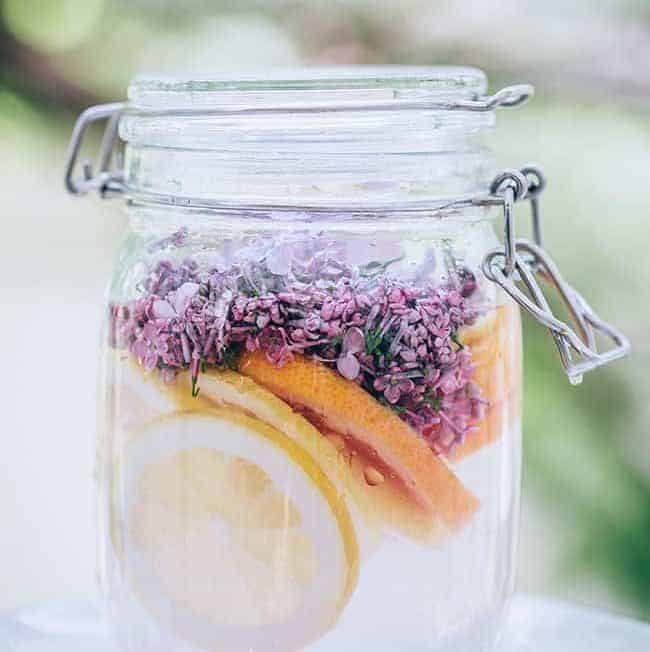 Print Recipe
Lilac, Ginger and Citrus Cordial
Fragrant, tangy and fizzy, this spring drink is an enjoyable way to incorporate fermentation into your diet. Lilac flowers and citrus give it a nice flavor, while ginger adds digestive soothing properties. 
Ingredients
8

cups

purified water

3

tablespoons 

organic raw honey

1/4

teaspoon

active yeast

2

fresh lilac inflorescences

rinsed

1

organic lemon

cut into slices

1  

organic grapefruit

cut into slices

1

teaspoon

freshly grated ginger
Instructions
In a large glass jar combine the water, honey and yeast, and mix until the honey is dissolved.

Add the citrus, ginger and lilac flower; stir to combine.

Cover the jar without tightening it, and place the jar on the kitchen countertop or outside in the sun.

Stir it at least one time a day with a wooden spoon.

After 48 hours, it should be fizzy enough, but leave it longer until it gets the desired fizziness.

Strain and transfer into glass bottles. Keep them in the refrigerator.

Serve chilled, with lemon slices.
9