You probably know Minted for their amazing holiday cards, wedding invites, and birth announcements, but did you know they sell art prints too? Yes! They do and they are just as awesome as their other products.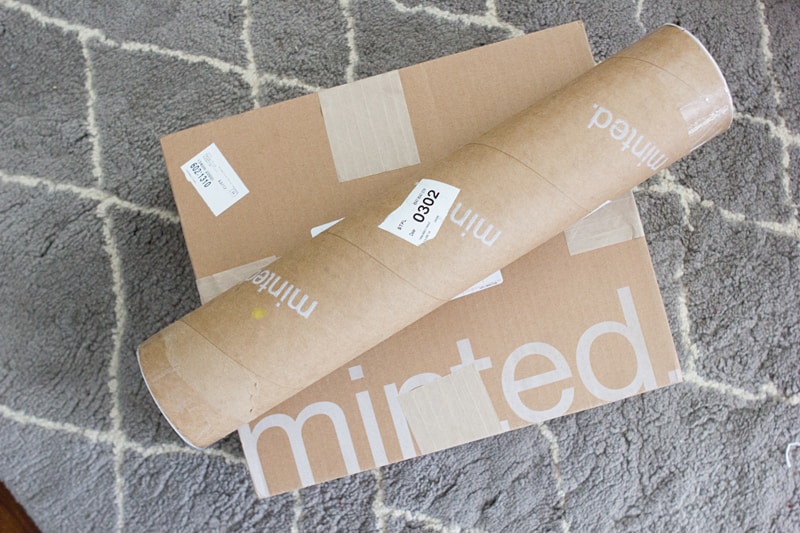 Last year, I bought family members Minted calendars personalized with photos of my daughter. They were such a hit that I decided to do it again this year. (Minted photo calendars are so much better than photo calendars I've seen from other websites.) But while ordering those calendars, I decided to add some art prints to my cart too.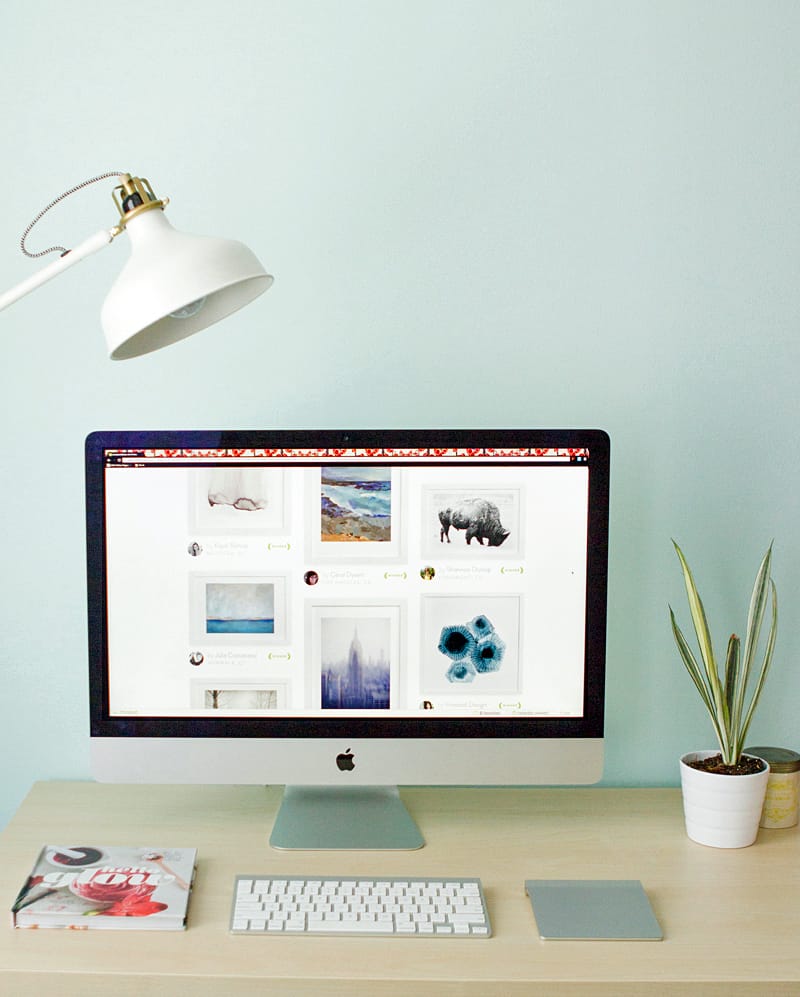 Minted has modern custom photo and silhouette art gifts, but their limited edition art prints are my fave. And unlike when you shop for prints at a brick-and-mortar store, each print can be ordered in a variety of sizes. You can get them framed or unframed—and the framing cost is quite reasonable if you've ever had prints professionally framed before.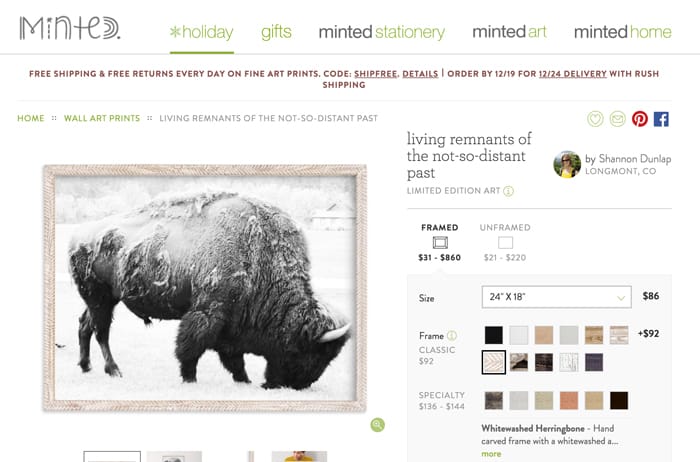 There are literally eleventy-billion different prints to choose from. Okay, not literally, but whoa, you've got a lot to choose from on Minted. My cousin recently bought a house, so I decided to buy her this buffalo print by Shannon Dunlap, titled Living Remnants of the Not-So-Distant Past, for Christmas, because: buffalo.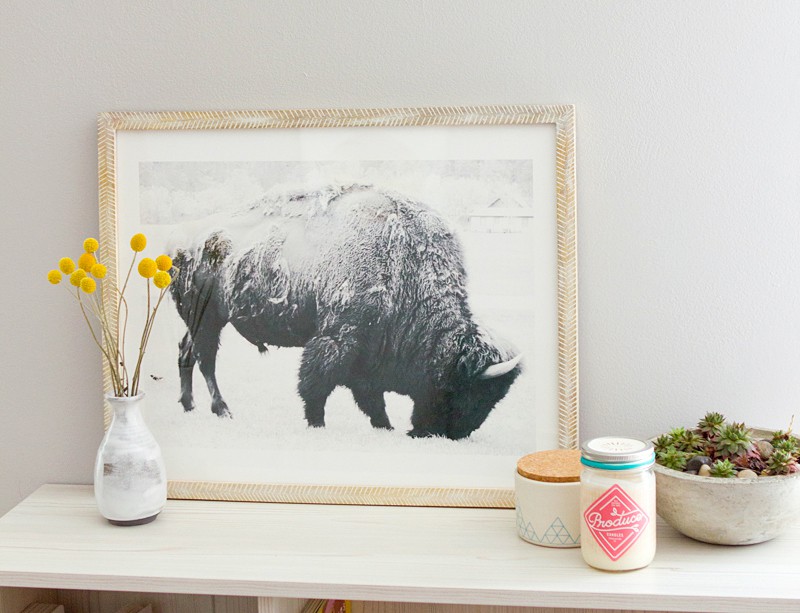 I mean, it's so cool, right? I know it will fit in with her decor perfectly.
So once you find a print you love and settle on a size, you can choose whether you want a white border around the print or no border, if you want it matted or float mounted. And then you can choose your frame—classic white wood, reclaimed barn wood, matte copper, and more. (My pick is Whitewashed Herringbone.) If you want your glass with UV protection, there's an option for that too. If you're purchasing for yourself, you can even get advice from a Minted stylist on how or where to hang it.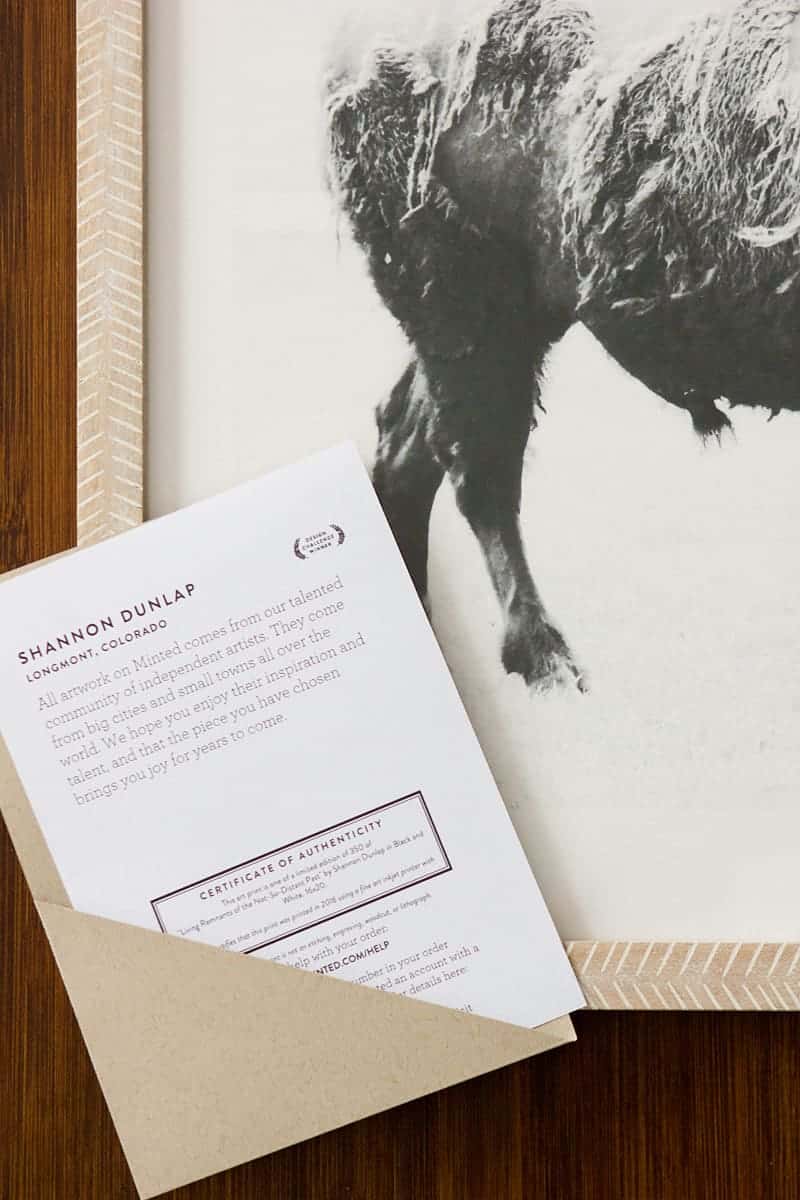 When you're purchasing a gift, it's so nice to include that frame with the print because it's ready-to-hang. (Anyone else have a shelf full of unframed prints in their closet?!)
Here are 5 more of our picks from Minted for those last-minute holiday gifts:

0