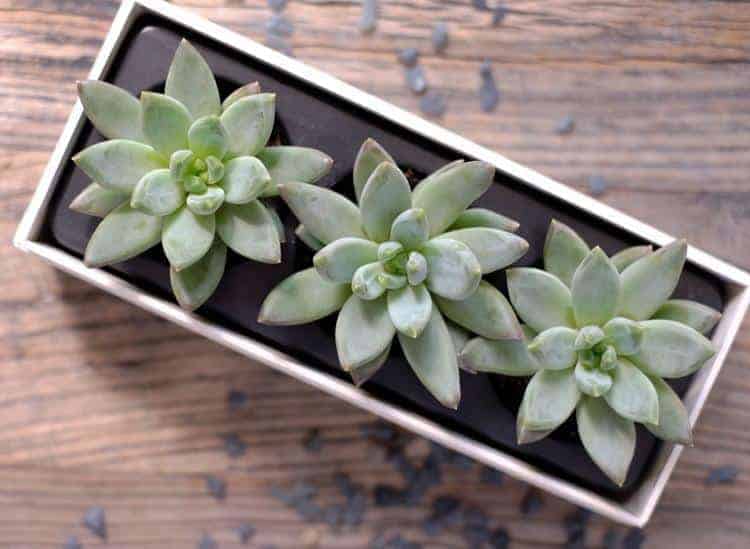 How much do we love succulents? A whole lot. (Seriously, they're the best, right? Fun to look at and easy to care for? Yes!) We recently shared some DIY projects to help you display your succulent collection, but if you're not the DIY type, you're in luck! Because we're giving away a succulent garden of your choice from Lula's Garden to 3 of our readers.
We're totally crushing on these boxes because they're a beautiful way to decorate with succulents that also happens to be completely effortless. No buying potting soil, no getting your hands dirty. And if you're in need of a gift for that friend who seems to already have everything? These gardens are totally perfect. You can customize them for the occasion with messages like "Happy Birthday," "Thank You," "Congrats," and more.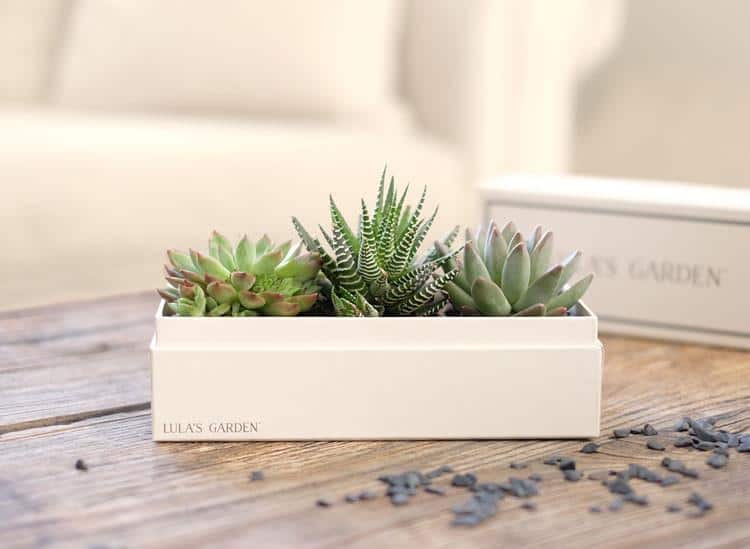 Three of our readers will receive their choice from Lula's Garden Original Gardens Collection—Jewel Garden, Spirit Garden, or Zebra Garden. Enter using the form below. Good luck!
2