Magnesium is crucial to the body's functioning. The mineral is responsible for normal blood pressure, bone strength, and and a steady cardiac rhythm. You can include it in your diet by eating plenty of leafy greens, nuts, beans, and whole grain cereals. However, you can also supplement your intake with magnesium oil or flakes, used externally.
Using magnesium in DIY lotions, soaks, and sprays can help reduce stress and anxiety and even help you sleep better; it's also great for aches, pains, and soreness. Here are some easy magnesium recipes you can whip up at home: 
1 / 7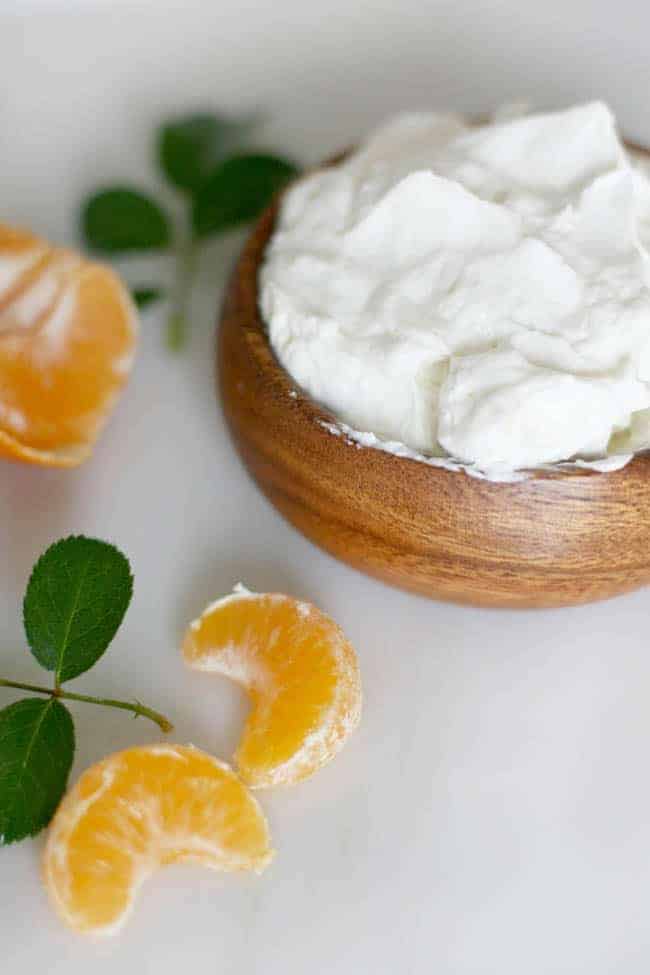 Applying magnesium via the skin is one of the fastest and easiest ways to up your daily magnesium intake, and this whipped lotion is just what your body needs!
De-Stress Magnesium Body Butter from Hello Glow
1