With the a new year comes lots of, shall we say, optimism. If you're anything like me, you wake up on January 1 with a rush of euphoria–high on the idea that this is a new year, a fresh start, a chance to change your life (no pressure!). You're brimming with hope as the New Year starts and you want to make it the best year yet.
Some years you actually do make huge, lasting changes, while other years you throw in the towel weeks after you start. It's okay, we've all been there! As a serial resolution maker and breaker, I have a learned a thing a two about what it really takes to make your year count. And it might not be what you think.
Here are some of my favorite tried and true ways to make this year the best yet.
1. Skip the New Year's resolutions
You've heard this one before, no doubt. But after making my fair share of resolutions, only to fail miserably less than a month later, I now understand why the experts tell you to skip 'em. Far from making you happy in the new year, resolutions just set you up for failure. And self-inflicted failure is the last thing you need in your life.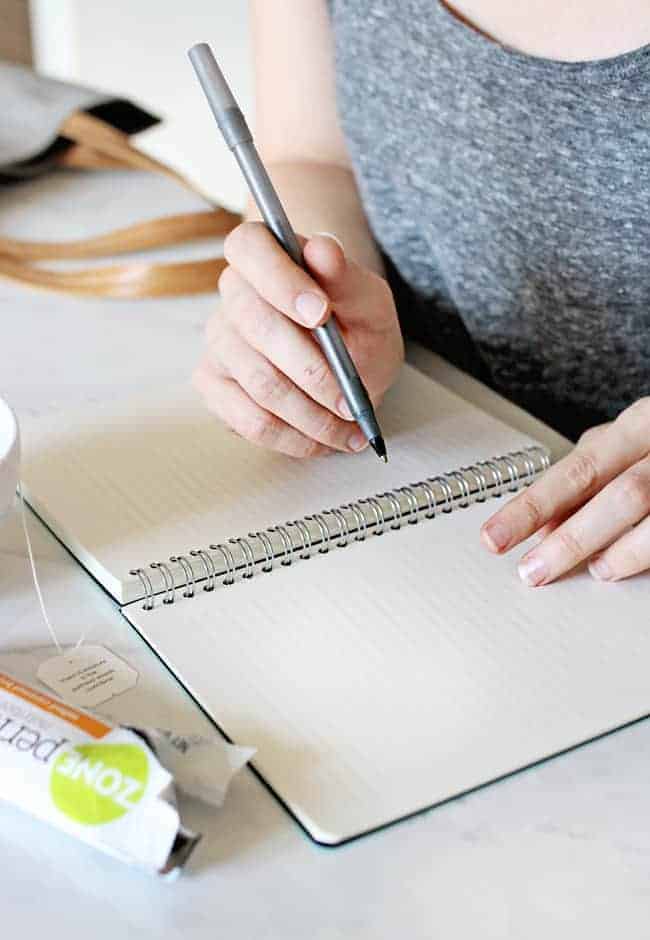 This year, forget the resolutions and buy a journal instead. Not only is writing free, but the gift of self-reflection will pay dividends in the long run. Journaling will help you gain insights you can use to improve your life as well as become more mindful and focus on the positive rather than the negative.
2. Simplify, simplify, simplify
Channel your inner Marie Kondo and give away those things that don't make your heart zing-zing. Clutter doesn't just make us less productive, it also makes us less happy. Both mental and physical clutter bombards our senses with excess stimuli, causing them to work overtime. It also signals to our brains that our work is never done, thus inhibiting creativity and productivity. But if a massive push to de-clutter is too intimidating, here's a quick and relatively painless alternative:
Go through your home and pick out 10 objects that you don't love. Either throw them away, sell them or donate them to charity so that others may use them. When all is said and done, if you're still brimming with New Year's enthusiasm think of 10 more, and then 10 more.
3. Eat Intuitively
When I was in my 20's, my resolutions always centered around losing weight. It was a constant uphill battle of me against my body, and you know what? It never worked. Good nutrition doesn't mean perfection, it means balance. And instead of eating to lose weight, now I focus my time and energy on eating intuitively. Intuitive eating is about honoring your hunger pangs and giving your body what makes it feel strong and healthy.
If you're someone who strives to eat healthy, but caves when you're feeling stressed or tired, I suggest always having a few healthy, high-protein snacks on hand. It is hard to feel bad about a body you are taking good care of. When you eat food that makes you thrive, move your body to feel strong, and take care of your mind by doing things that make you feel joy, body hang-ups feel far less important.
Not only do I look and feel better, but I'm more confident in my body and that makes all the difference.
4. Exercise less
I'm a huge fan of my morning workouts. I rarely skip one, even when I'm tired, sick or desperately in need of a break. But these are exactly the times that I should be listening to my body rather than pushing myself harder. Just like mindful eating is important, so is mindful exercising. When your body starts begging for a break, do yoga, go for a walk around the block, or simply swap cardio for a weight session. Do whatever you need to do feel more rested and rejuvenated, and you may actually start looking forward to your sweat sessions.
5. Change one bad habit
Rather than make resolutions, why not just make it your goal to change one bad habit. Resolutions tend to feel like an uphill battle using willpower alone (this year I'm going to lose 100 pounds!), but with such grandiose goals, you're sure to fail.
Instead, choose one thing you would like to change (start small) and do it. If you feel like you drink too much coffee, buy green tea next time you're at the store. If you don't get enough sleep, go to bed 10 minutes earlier. If you hate working out, buy a set of weights and lift 10 minutes a day. And if you fall off the wagon, that's okay (remember, this is not a resolution). Just get back on start again.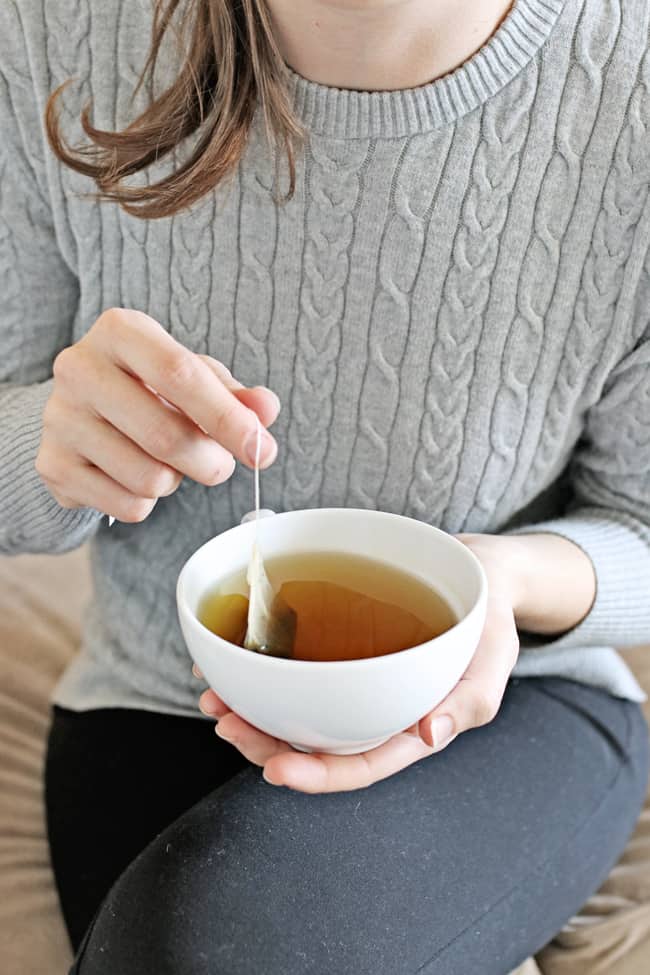 1