There's nothing more comforting that an excellent cup of tea. Considering the combination of enticing aromas, the satisfaction of knowing each tasty sip is loaded with health benefits, and the excuse to carry around a mug that doubles as a hand warmer, how can you say no?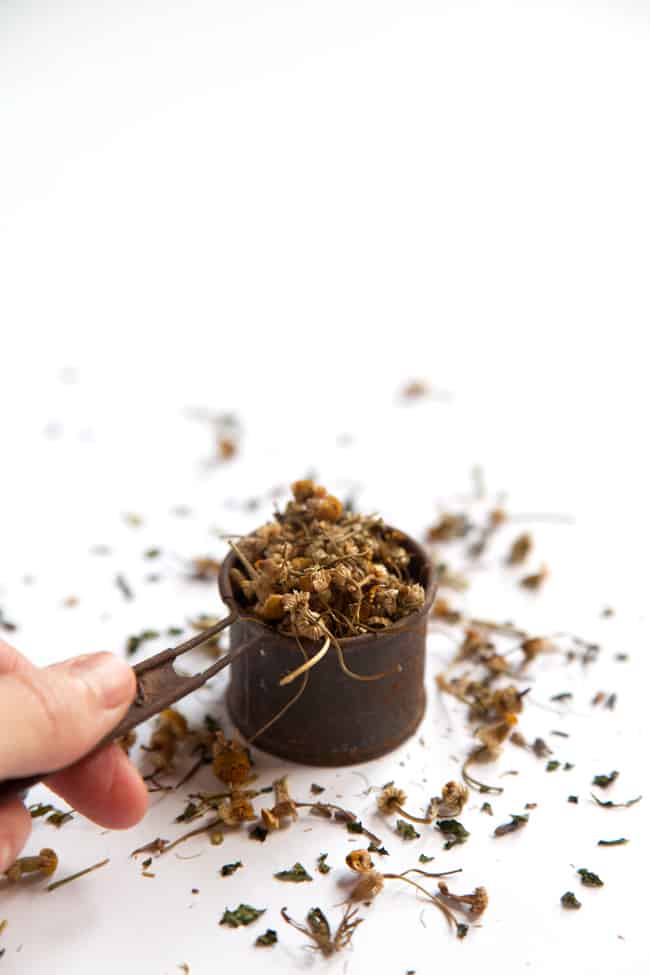 From detoxification to blemish control to anxiety relief, the medicinal potential that tea has to offer is enticing. But this season, as the weather gets chillier and you reach for your next flavor of brew, try making your own tea instead of buying it pre-made. With such a diverse range of natural benefits at your fingertips, crafting a personalized tea blend allows you to tailor each cup to fit your own tastes and health needs.
All you will need to get started is a few high quality herbs and/or tea leaves of your choice, a tea bag or infuser, and a sense of adventure. Easy, right? Just wait 'til you hear the instructions: simply mix your desired combination together to taste and get brewing!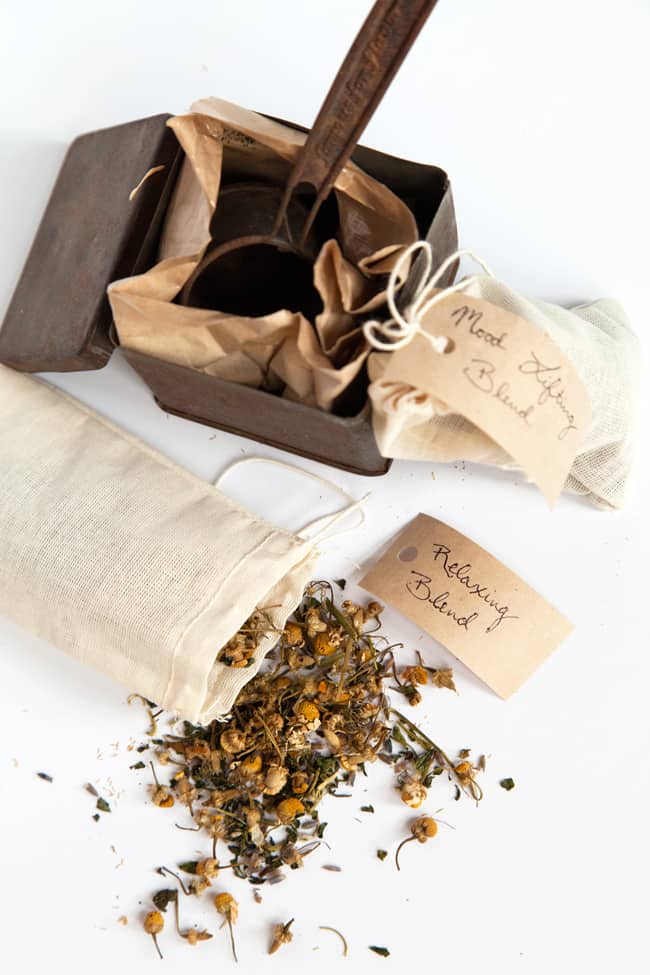 Below are a few medleys that I would recommend highly, but the beauty of making your own tea is that the possibilities are literally endless. And once you've found some of your personal favorites, why not make a few extra bags, tie them off with a cute string and label, and gift them to a tea-loving friend as well?
Motivating Blend – Rosemary, Peppermint, Green tea
Give your mind an extra kick of energy and focus with this stimulating mix that helps you stay alert and centered while boosting brain function. Being productive never tasted so good. (Note: This one can get a bit strong, so begin with a shorter steeping time.)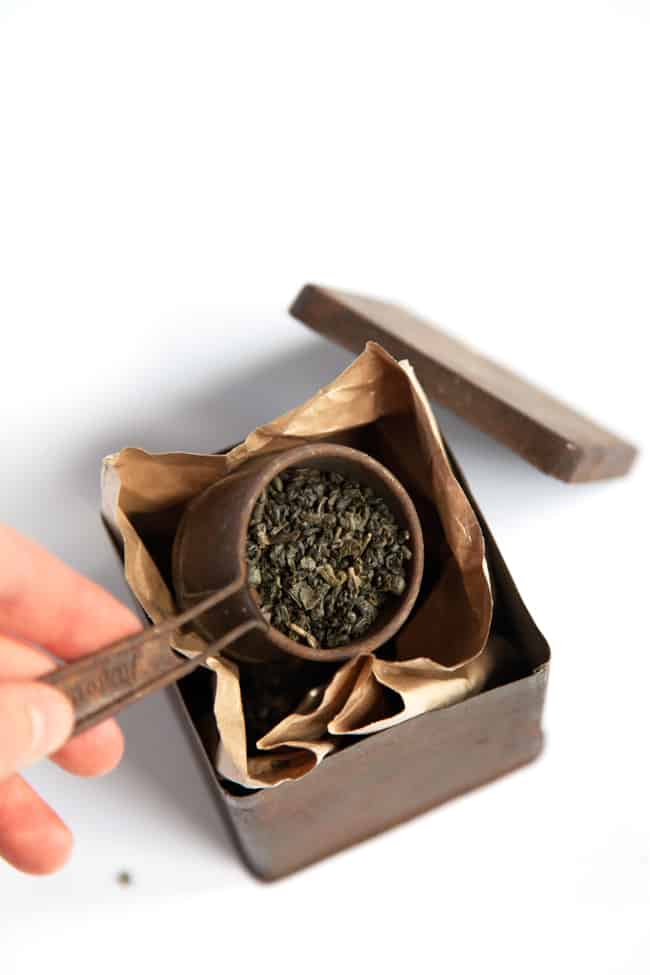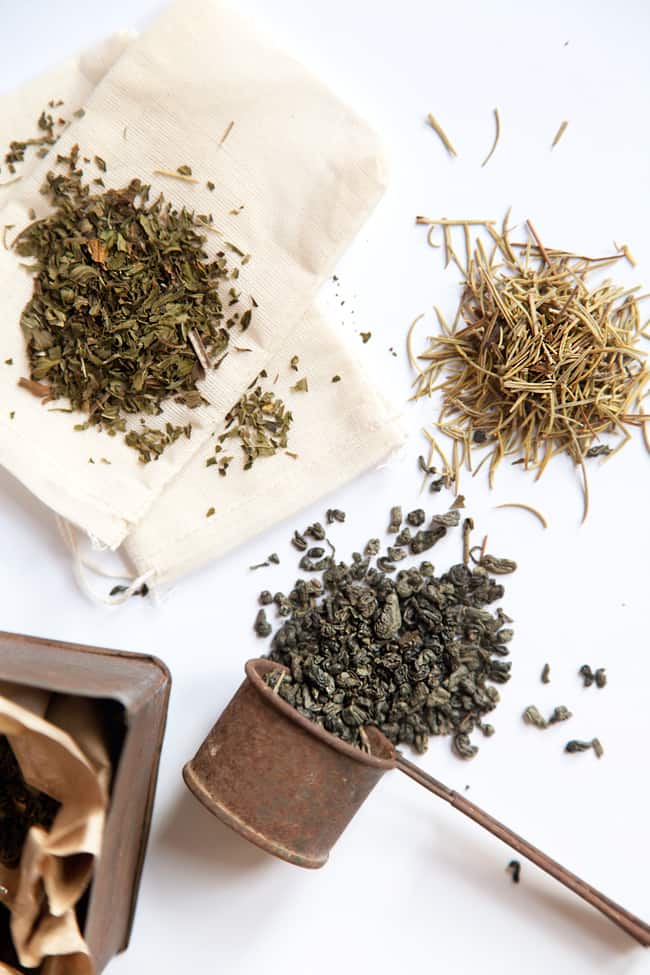 Mood-Lifting Blend – Rose, Lavender, Lemongrass
Start seeing the world a little differently with this uplifting fusion of natural anti-depressants and energizers. This beautiful array of colors and aromas will help you relax and lift your spirits at the same time.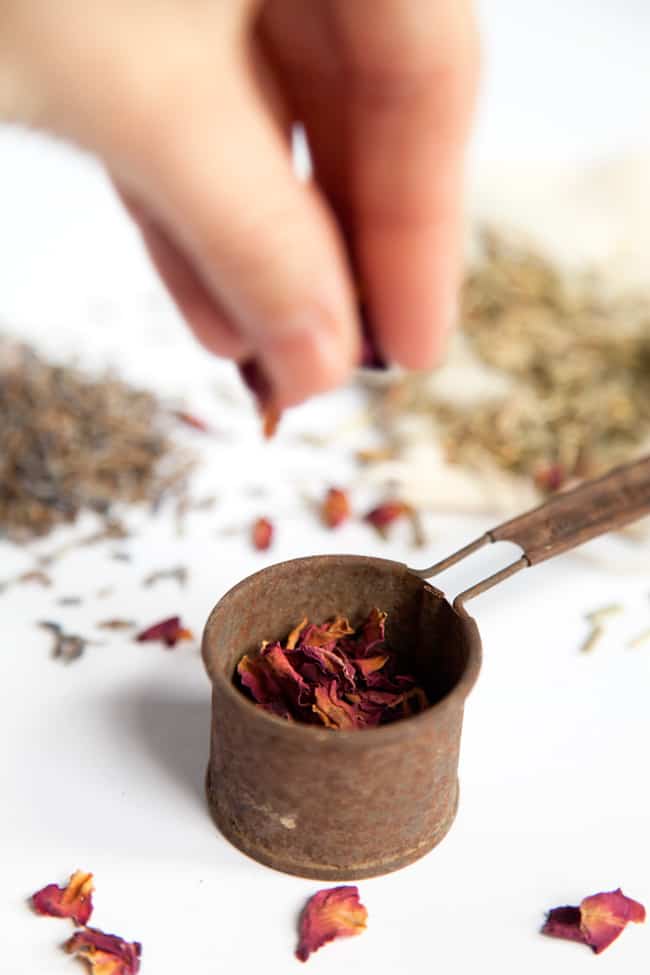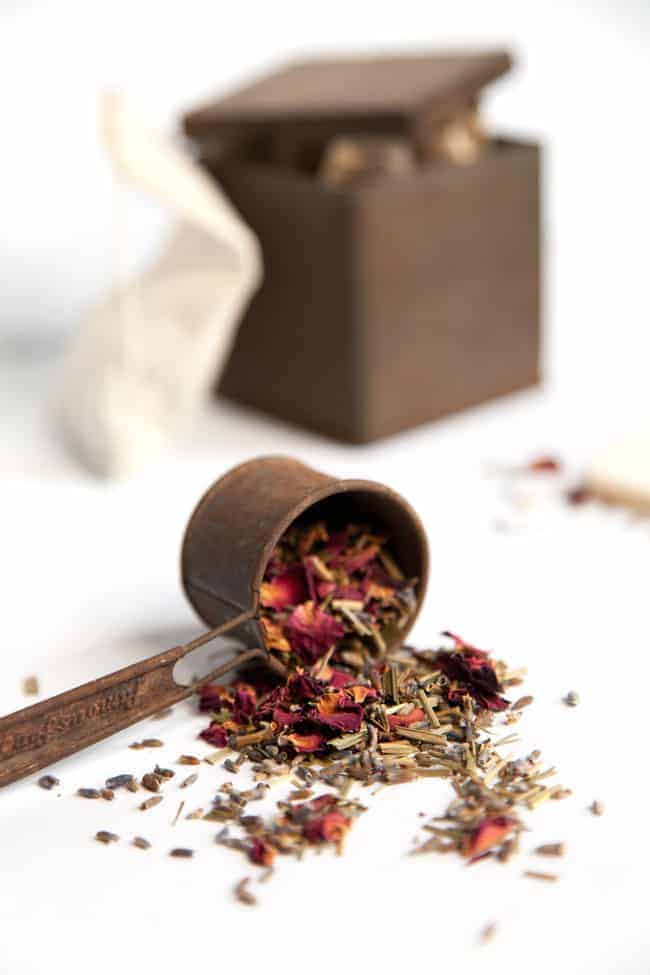 Relaxing Blend – Chamomile, Passion flower, Lavender
Feel your stress melt away with this soothing brew that helps calm anxiety and relieve tension. It's a perfect addition to your evening routine to help you wind down for the night.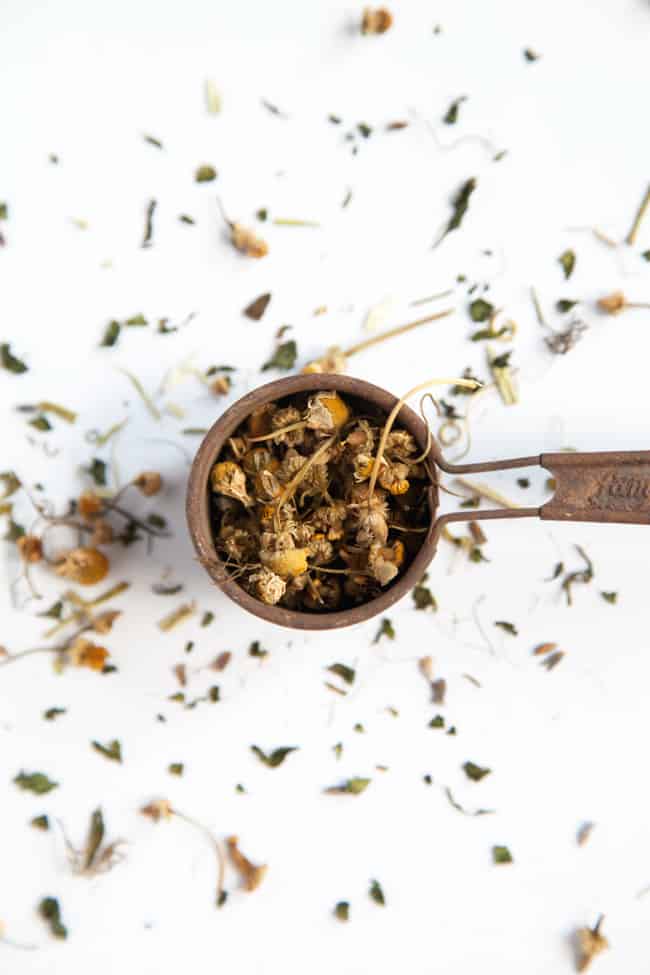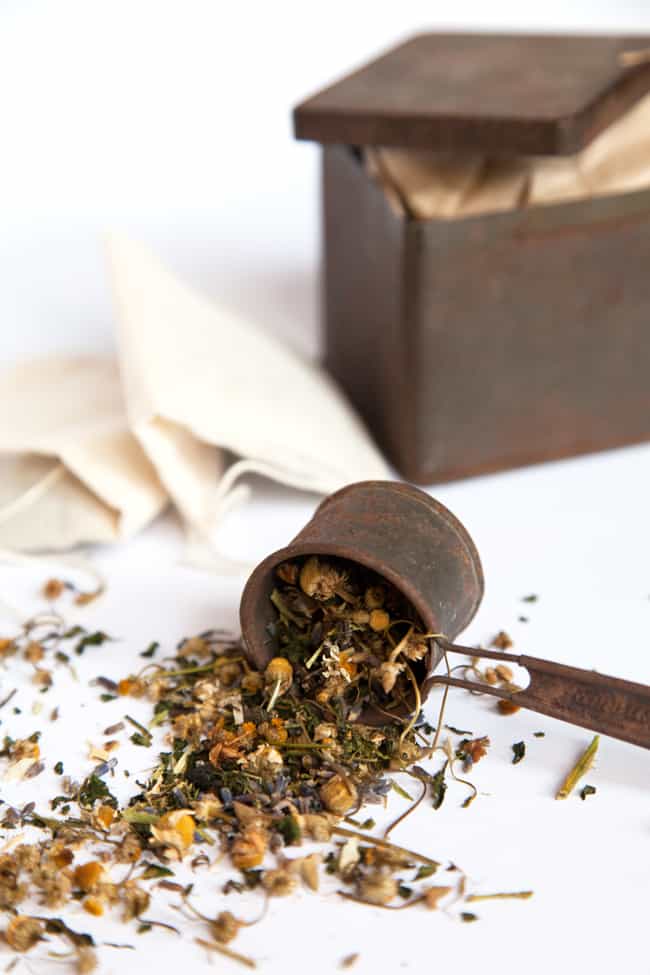 Once you've chosen your blend, here's how to use it to make a cup of tea:
Bring a kettle of fresh water to a boil and fill up your favorite mug.

Add your chosen tea blend to an infuser or tea bag, using 1-2 tablespoons of tea per cup of water.

Immerse your tea bag or infuser in the hot water.

Cover and steep for 5-7 minutes.

When the tea has finished steeping to your desired strength, uncover and remove the bag or infuser.

Enjoy!
So go ahead, grab that favorite finger-warming mug and cozy up with a cup of your own, signature blend of tea!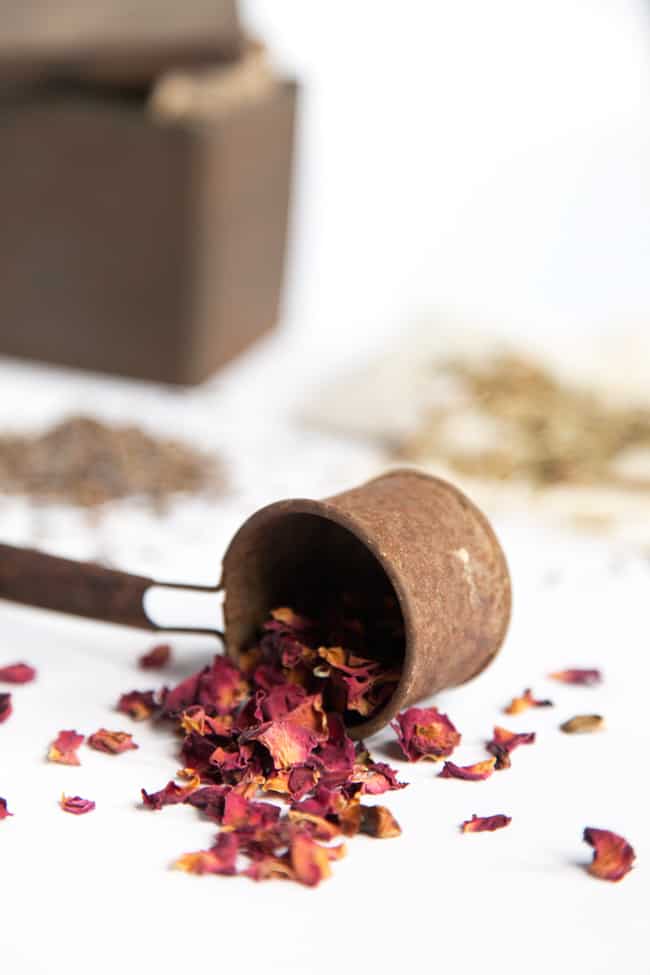 44