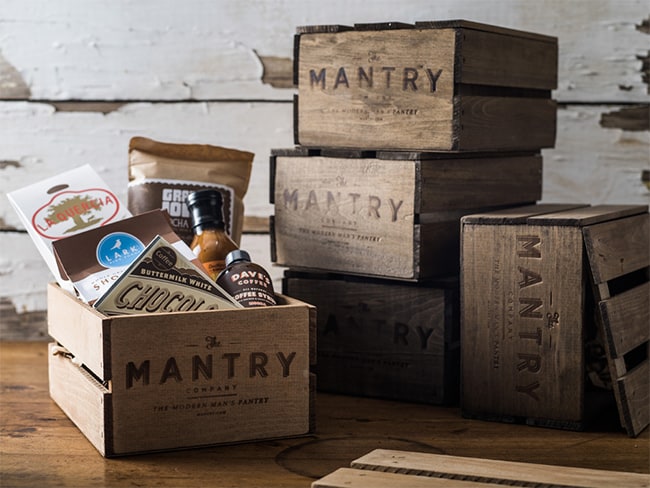 You have to admit: shopping for Father's Day can be hard. It's like the whole retail industry is targeted at women, and there's nothing good out there for the guys…with the exception of useless gadgets (self-propelled vacuum…?), camouflage, and bright yellow cars we can't afford. So that's why we're happy to have found Mantry to solve this problem for us. And it may not be just for Father's Day, as we might just use it for all the upcoming manly celebrations….
What's a "mantry," you ask? It's the man's pantry! It's a curated crate containing six full sized, American artisan food products that any man with taste buds will appreciate. Plus, Mantry always has cool themes for each crate, such as Bacon Nation, Awards Night, Hecho en America and, obviously, Father's Day!
There are several ways to enjoy the delicious items that Mantry discovers and curates: order a single handmade wooden crate, or sign up for a 1, 3, or 6 month crate subscription. Either way, your Mantry delivery will arrive with editorial stories on that month's theme, back ground on the artisans included, and delicious, easy to master recipes you can use to impress your friends and family. And…the wooden crates look great – I've already thought of a dozen ways to reuse them, for garage storage, organizing the pantry, straightening (hiding) extra kid toys, etc.
$75 Mantry's Bourbon BBQ Crate Father's Day Giveaway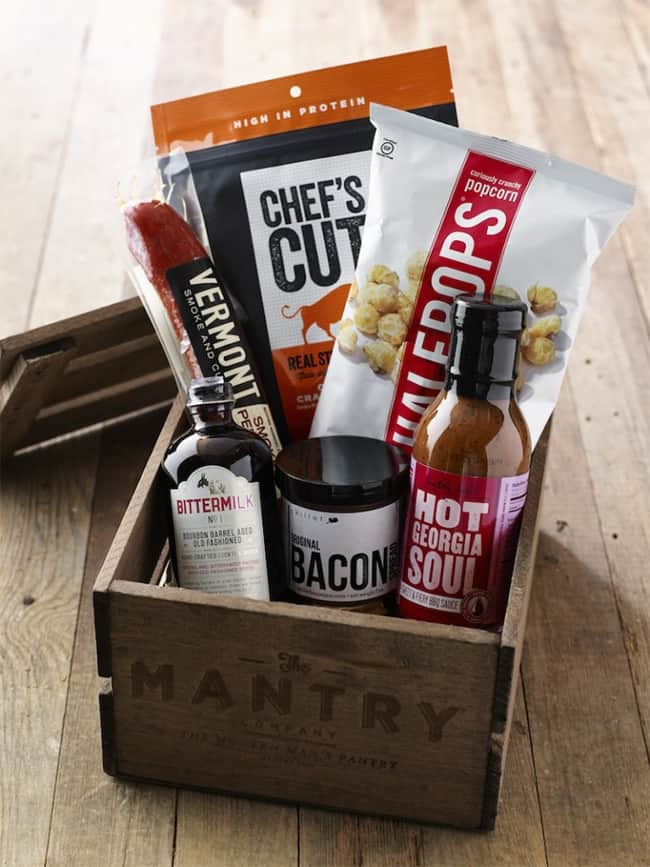 Don't buy a tie! The winner of this giveaway will make their dad or another special guy very happy! Enter below to win the Bourbon BBQ Father's Day crate from Mantry, and enjoy artisan-made goods from across the country, perfectly paired to complement each other.
0