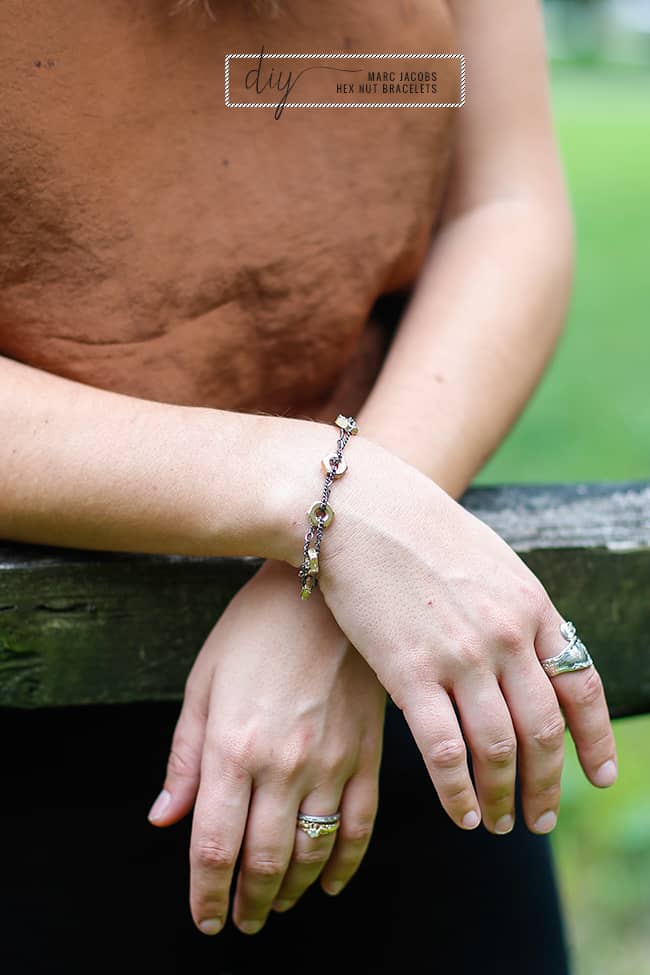 Recently I spotted some Marc by Marc Jacobs jewelry with - hex nuts! Oh, how I love those hardware gems. We've done Marc bangles and hex nut jewelry so it's time to put them together! Because you can never make too many trips to the hardware store. Mr. Jacobs has given us lots of inspiration with this pretty friendship bracelet with hex nuts braided in and a cool bolt necklace with chain wrapped through. But this elegant hex nut bracelet was my fave - and you can recreate it for way less than $98.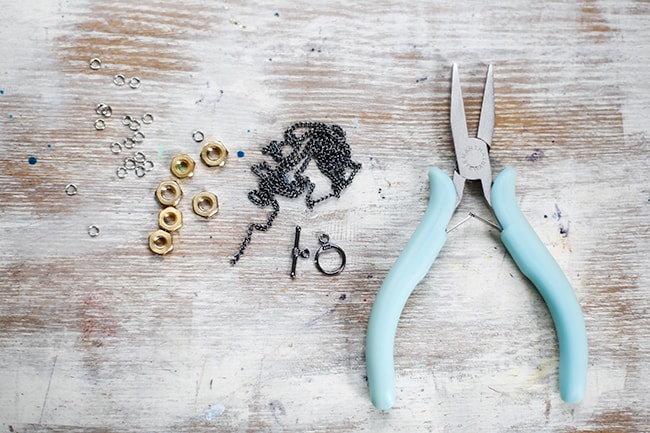 Supplies needed:
Thin black chain
6-7 gold hex nuts
Several small jump rings
Toggle clasp for the closure
Jewelry pliers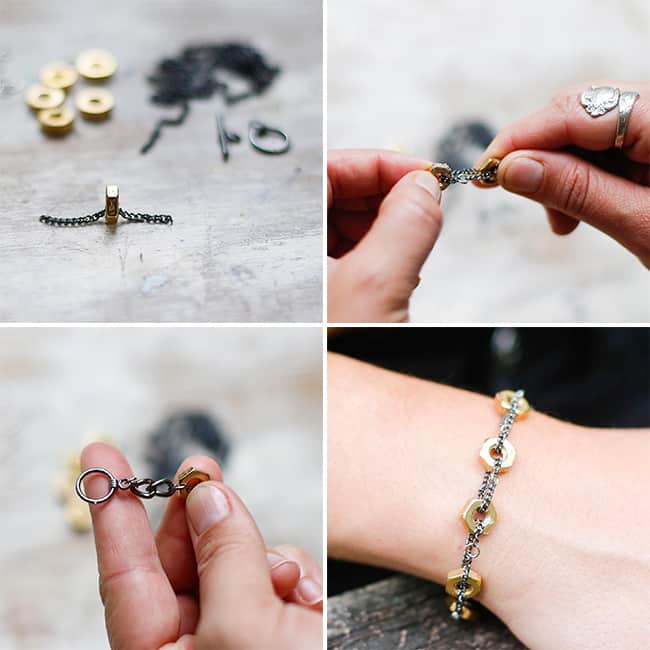 Start by laying out the hex nuts and cutting short 1-½ inch sections of chain. For seven hex nuts you'll need six short pieces of chain. Take two hex nuts and loop one piece of short chain through both. Close the chain with a jump ring. Grab another hex nut and add to one side with another small piece of chain.
Keep repeating this until all of the hex nuts are connected. Add a jump ring to the hex nut on each end of the bracelet and attach toggle pieces. If you need the bracelet a bit longer you can add additional chain to one or both ends before adding the toggle clasp.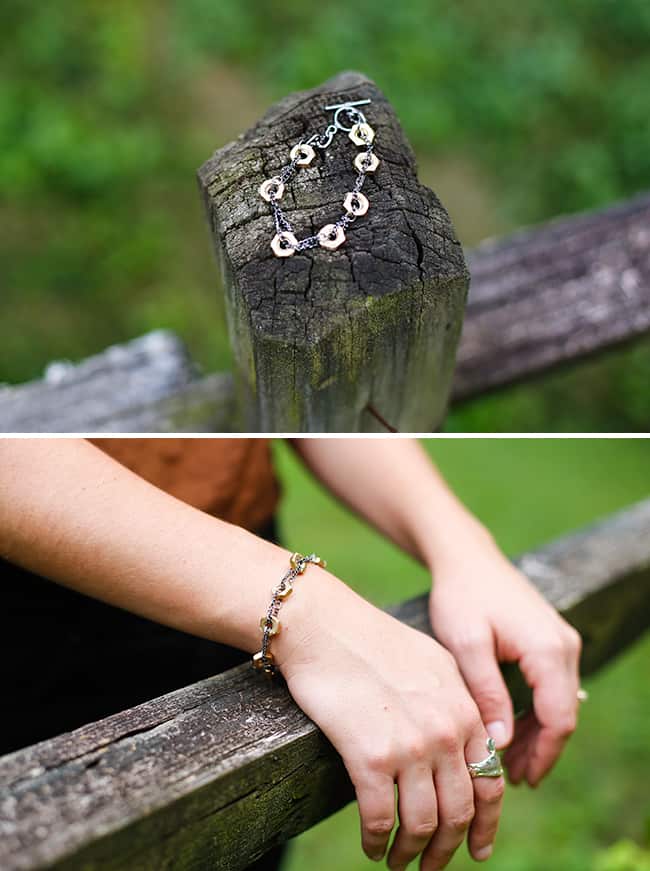 If hex nuts are not for you, how about these minimalist mixed metal wire bangles instead?
3