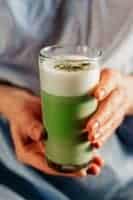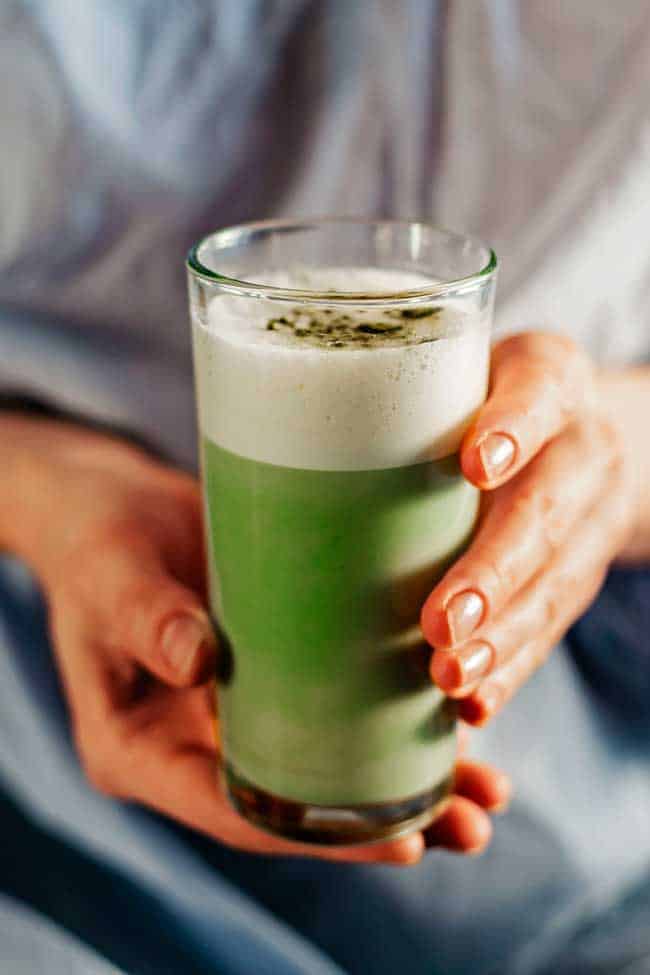 The Easiest Matcha Latte + 3 Reasons to Replace Coffee with Matcha
Yield 2
A bright green colored, energy boosting and antioxidant-rich beverage, this matcha latte is the the best way to improve your morning ritual.
Ingredients
1&1/2 cups warm homemade vegan milk (I prefer almond or cashew milk)
4 tsp matcha tea powder
*Optional: the sweetener of choice
Instructions
Place the vegan milk and matcha powder into the blender and process until foamy.
Pour into serving mugs, add the sweetener of choice, then serve.
Courses Drinks
Cuisine Vegan
Recipe by Hello Glow at https://helloglow.co/matcha-latte-recipe/