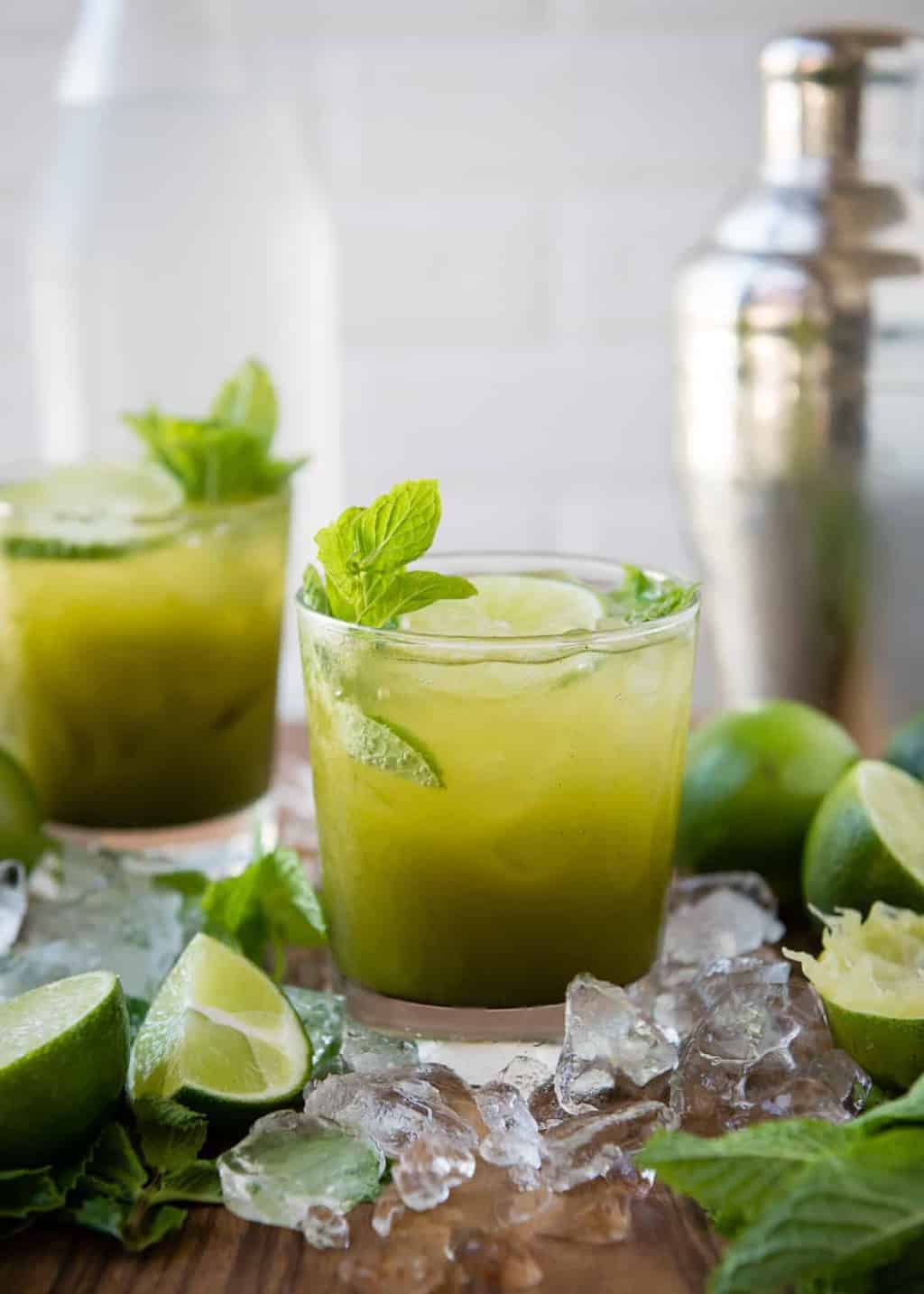 Green tea, matcha—same thing, right?
Nope!
Green tea refers to tea leaves that are steeped in water, then removed before drinking. Matcha is tea leaves that are ground to a fine powder and then combined with water—with matcha, you're drinking the actual tea leaves. This means that, with matcha, you're getting a lot more health benefits with every sip. (This also means that you get more caffeine. Bonus!)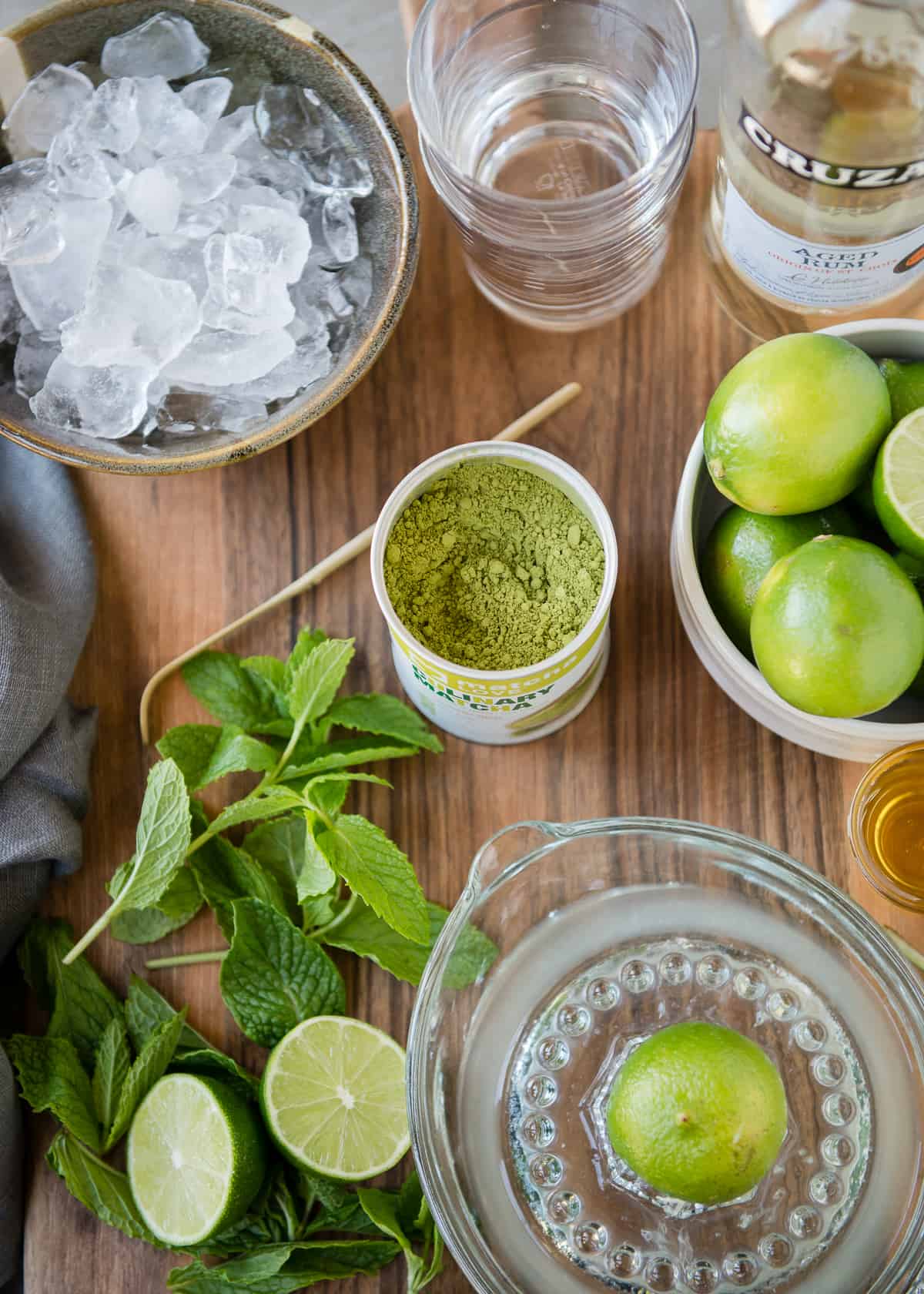 Matcha is more than just a drink, though. If you have ever visited Japan, you probably noticed that matcha is everywhere—in donuts, soft serve, cookies, candy, you name it. It's also part of the culture—and now, it's part of our culture too, with matcha becoming an increasingly popular alternative to coffee.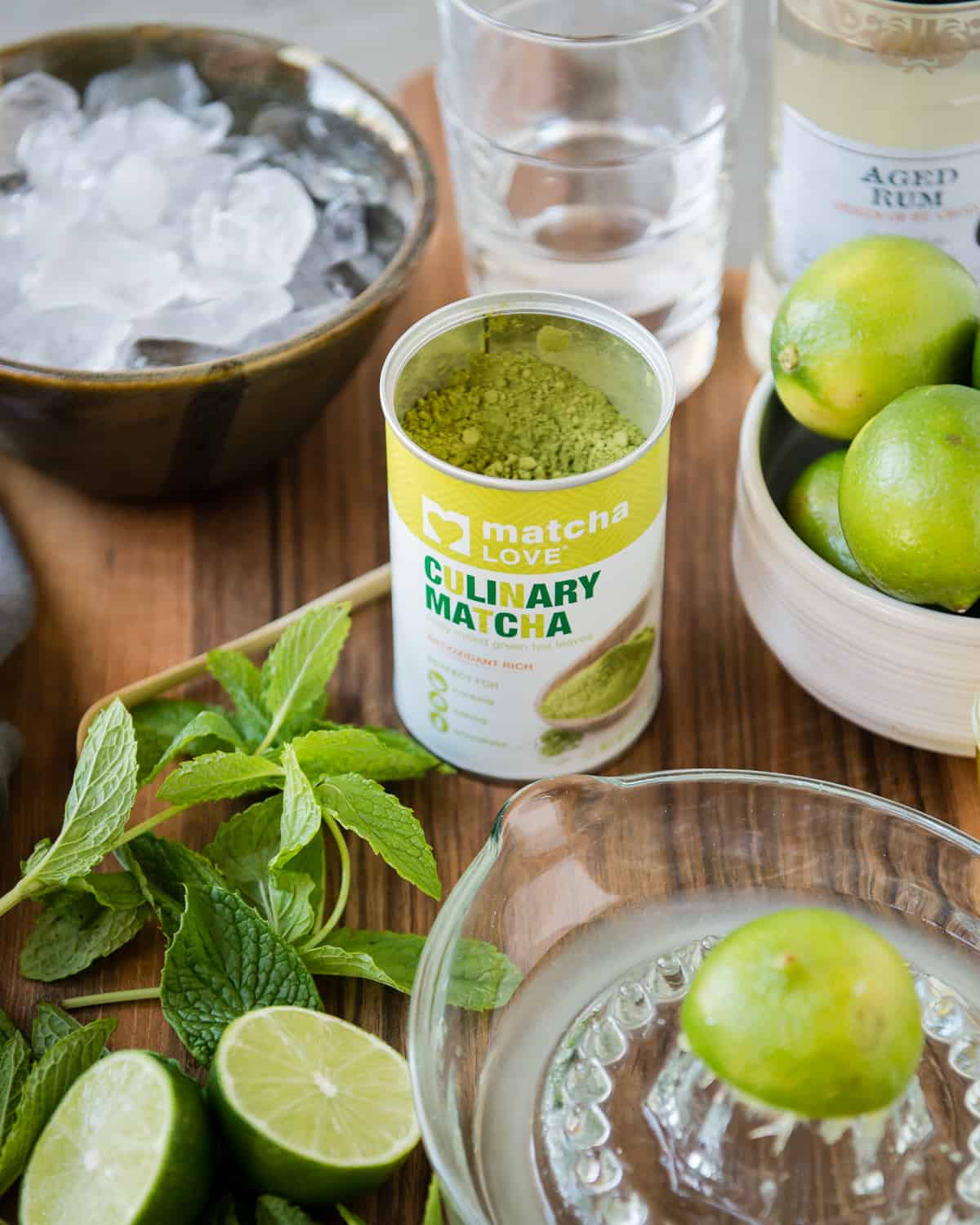 Matcha: A Lifestyle Guide is a book about matcha's history as an ancient ceremonial beverage and its place in contemporary society as an antioxidant-packed superfood. If you love taking a deep-dive into the background of the foods you eat, you'll appreciate the thoroughness of this book—and if you like to cook, you're going to love all the ideas authors Jessica Flint and Anna Kavaliunas have for using matcha in foods, both sweet and savory, and drinks.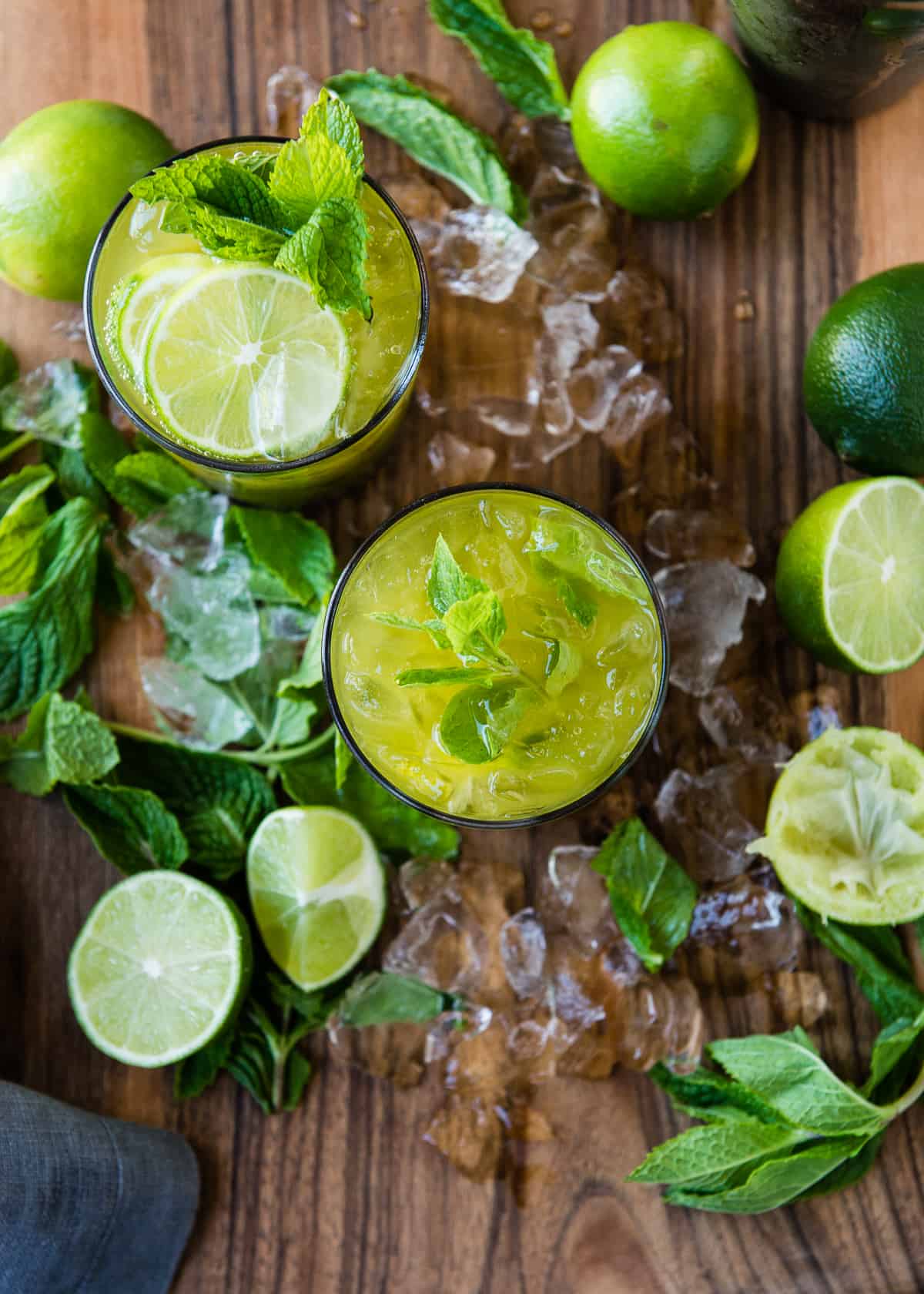 Matcha Mojitos
This Matcha Mojito, courtesy of The Little Beet Table, is one of my favorite recipes from the book. I'm not much of a drinker, but I can never pass up a good mojito, especially in the summertime. And once you've tried a mojito made with matcha, you'll never want them any other way—the earthy flavor of matcha is lovely when paired with fresh muddled peppermint. (We like to use Ito En Matcha Love because it's made in Japan–matcha grown in other regions is often of lower quality.)
Purchase Matcha: A Lifestyle Guide by Jessica Flint and Anna Kavaliunas on Amazon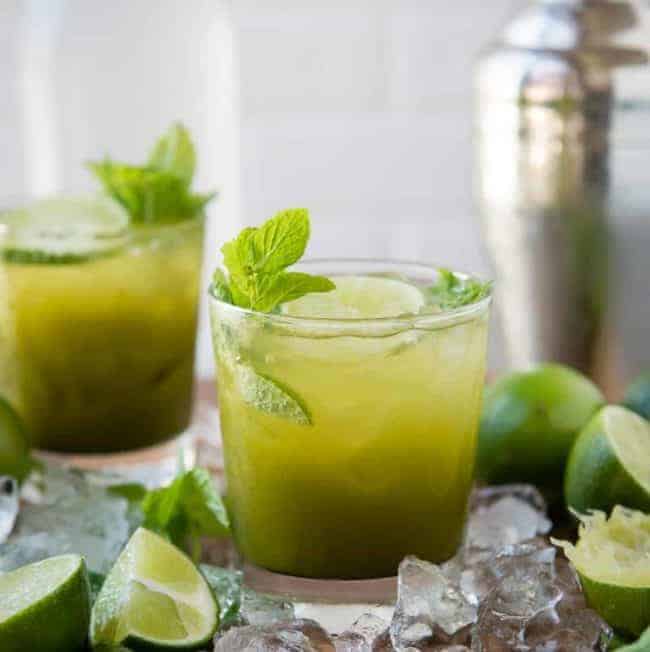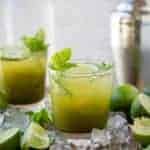 Print Recipe
Matcha Mojito
Ingredients
5

mint leaves

plus more for garnish

3

lime wedges

1 1/2

ounces

silver rum

preferably Mount Gay

1/2

ounce

lime juice

1/2

ounce

agave syrup or simple syrup

1/2

teaspoon

matcha

sifted

1

ounce

soda water
Instructions
Combine the mint leaves and lime wedges in a cocktail shaker and muddle until fragrant. Add the rum, lime juice, syrup, and matcha. Fill the shaker with ice and shake until well chilled. Strain into an ice-filled rocks glass, top with the soda, garnish with more mint, and serve.
Notes
You can turn this into a mocktail by leaving out the rum.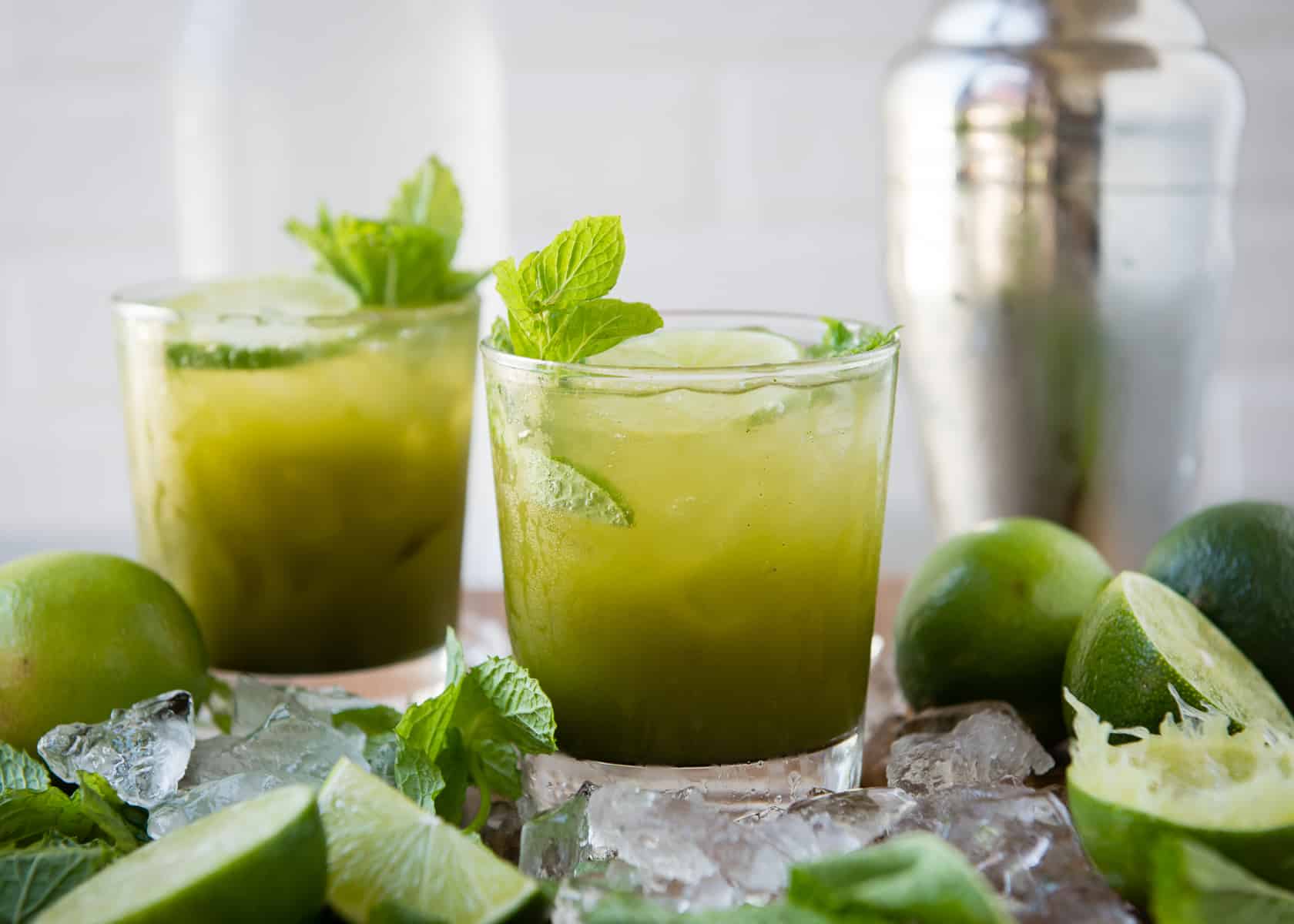 Photos by Lindsey Johnson
6