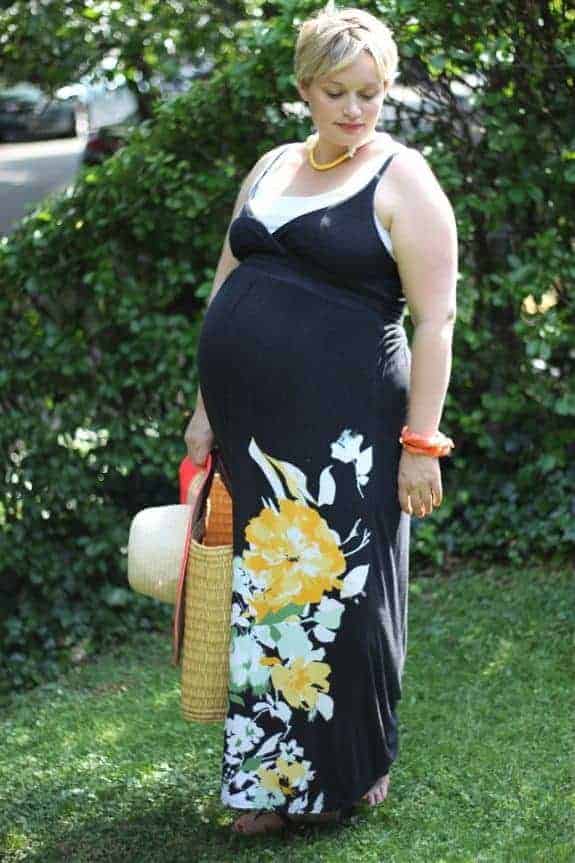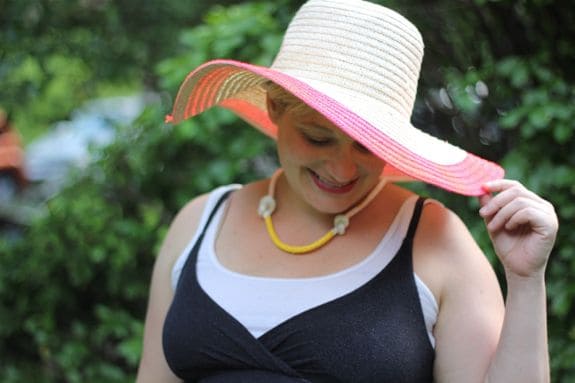 I swear this is the last time you'll be forced to see the big belly! I truly thought Baby Simon/Samuel/Benjamin (we still can't decide) was going to make his arrival on Monday. The hubby even canceled a 3-day work trip. Alas, it was not to be. Sigh.
What I'm wearing:
J.C.Penney maxi dress

: A pre-maternity purchase. It totally fits the belly and you can make the extra chest endowment work with a tank top underneath.

DIY Rope Necklace

: Did you know my rope necklaces are now infamous? I feel like I've arrived now that one of my

DIYs

has been featured on Regretsy. Honestly though, I really need to work on getting a thicker skin because I had to step away from the blog/computer for a few days. Mean comments do not make my day.

DIY sunhat: I spray painted the rim of a thrifted hat.
And Happy Belated Mother's Day! I hope your day went better than mine. Our normal 3 hour drive home from Nashville took 8 long, long hours. Endless loop of Thomas the Train + No bathroom = Torture for mom.
Here's to a better week this week!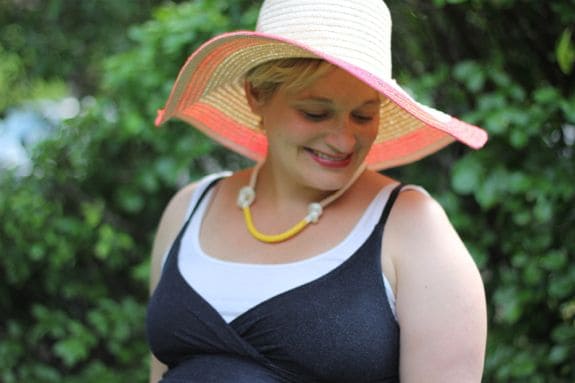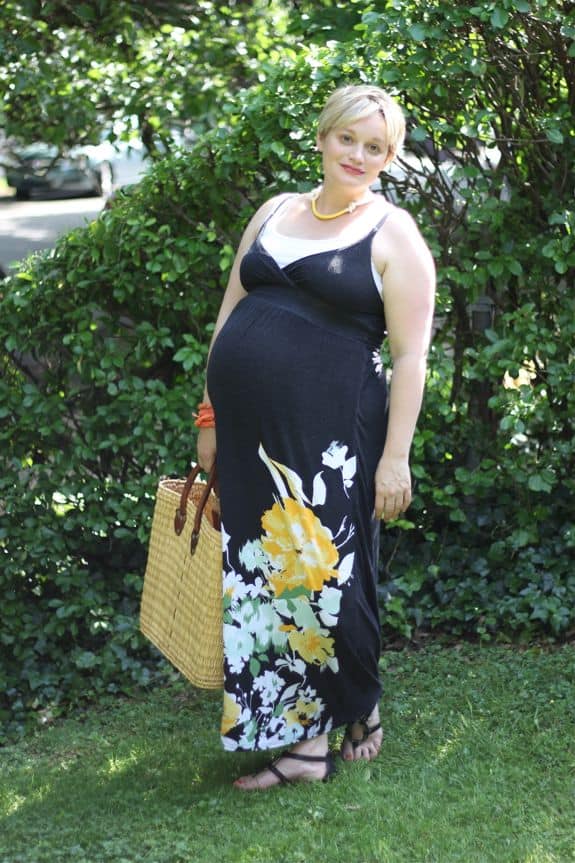 This is me channeling some kind of zen vibe to survive the last 2 weeks of pregnancy!
0