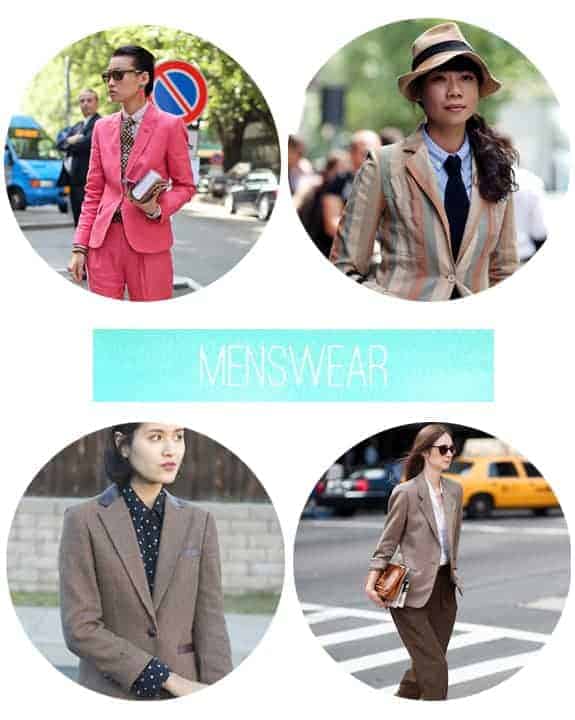 Raise your hand if you'd rather wear pants! As much as I'd like to wear dresses or skirts, I am Team Pants every day of the week. So I'm super excited to see the menswear fashion coming out for fall. Maybe it's time to start raiding the hubby's closet.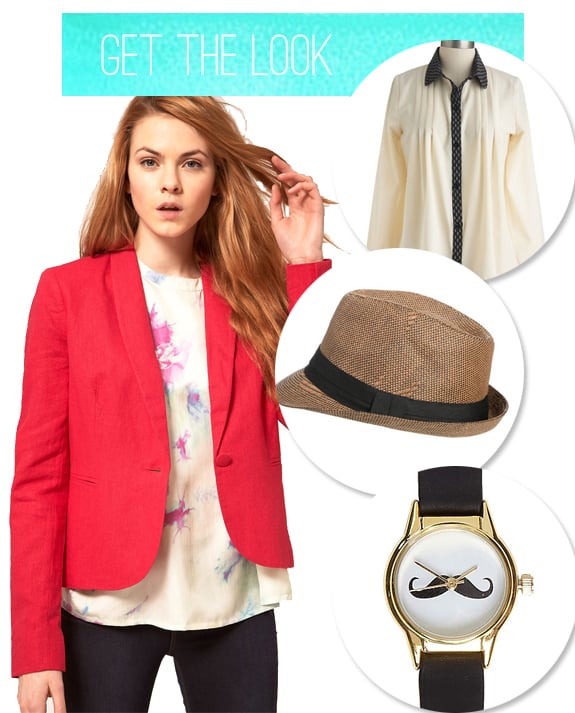 Blazer | Shirt | Fedora | Watch
 How to wear
Invest in a blazer – make it the "boyfriend" type and wear it with pants or shorts, over any kind of blouse.
Loafers and oxfords everywhere! And although I'm still holding out they are a great option for flats.
Don't be afraid to go for feminine colors (see the lady in the pink suit above).
Wear masculine accessories, like a watch or a fedora hat, and mix them with feminine fabrics and prints.
What do you think of this trend? Are you Team Pants or Team Dresses?
0