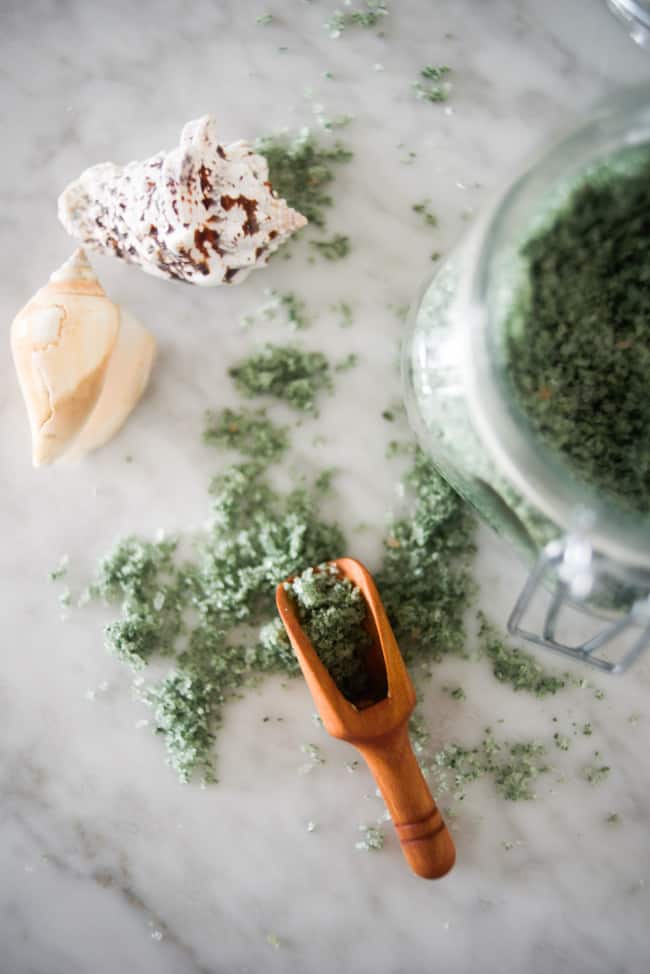 Last summer my daughter begged us to buy her a mermaid tail to use in the swimming pool. We gave in, because, who doesn't want to be a mermaid? Turns out that swimming without your legs is harder than it looks. Stuck in the awkward contraption she sank like a rock!
There's an easier way to indulge your dream of turning into a sea creature. One that doesn't require a tail. The mythical has invaded everything from rainbow toast to unicorn scrubs and lattes this summer. Now it's the mermaids turn. For all the green goddesses out there, here's how to make your own DIY mermaid bath.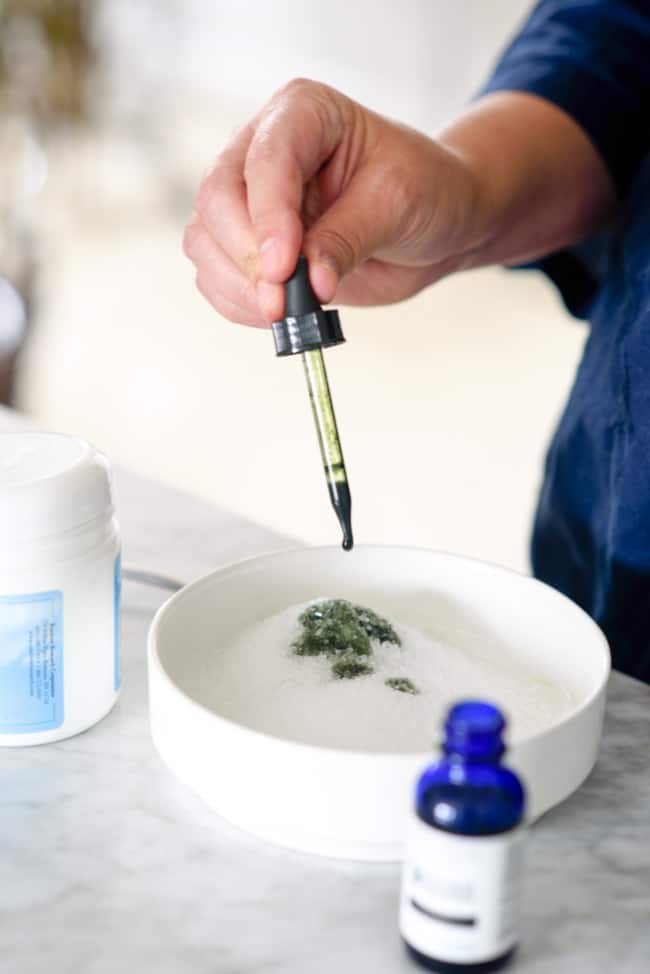 It wouldn't be a mermaid bath unless it turned your bath a pretty shade of green. We used at trio of green ingredients to get a rich color.
Spirulina
Spirulina, the superfood of all superfoods, is actually an algae powder. It's loaded with antioxidants (four times the amount found in most berries!) that give you a dewy glow.
Liquid chlorophyll
You don't have to just drink liquid chlorophyll. It can be help repair skin and speed wound healing when applied topically.
Green clay
French green clay gets its green color from the clay's iron oxide and decomposed plant matter. Rich in silica, magnesium, zinc and calcium, green clay is one of the most absorbent cosmetic clays. It draws impurities out of the skin, exfoliates dead skin cells and clarifies acne-prone skin. Added to a bath it can help soften dry, rough skin.
Sea salt
Add those green ingredients to mineral-rich sea salt, which softens skin, absorbs oil, and helps alkalize and help cleanse the skin.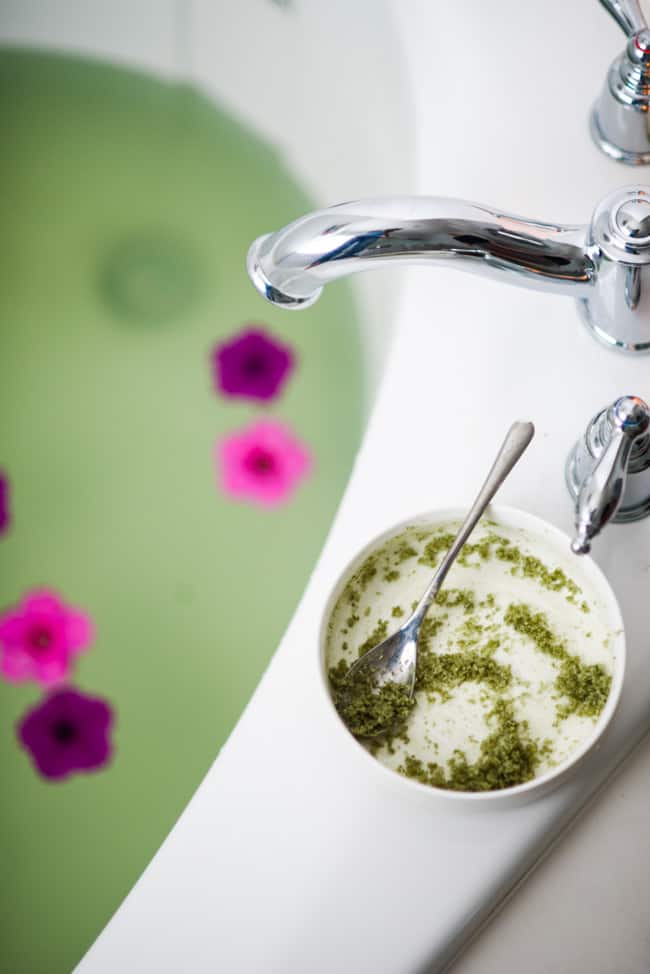 Mix it all together and watch your water transform into an Ariel-worthy escape. Salt and clay can be drying to the skin so don't stay in the water more than about 30 minutes and lather up with moisturizer when you step out.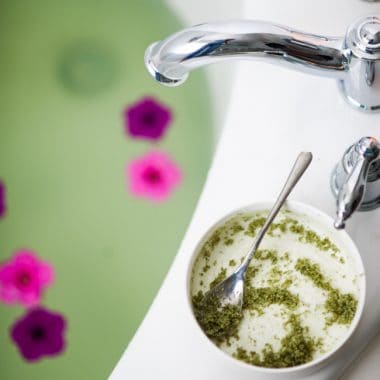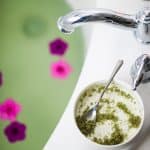 Print
DIY Mermaid Bath
This mermaid bath isn't just pretty--it's also loaded with detoxifying nutrients from mineral-rich sea salt and French green clay.
Instructions
Combine the ingredients in a glass bowl and stir with a wooden spoon.

Add to a warm bath and soak for 30 minutes.
14