Does summer make you feel a little bit like a mermaid? Glowing skin, salty hair, wearing a swimsuit half the time? You're not alone–there's a huge mermaid trend this season, and we've completely embraced it (not just the toast part!). Start with surf-worthy beach hair and continue with these breezy beauty recipes inspired by everyone's favorite mythical sea creature: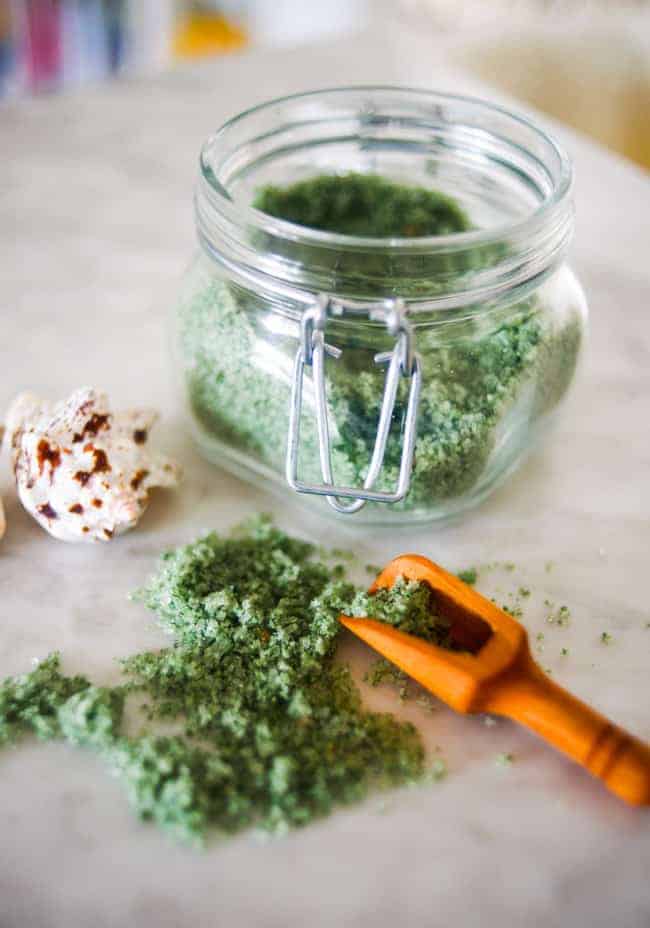 Mineral-rich sea salt and French clay help detox the body and soothe your skin in this pretty green bath soak.
Mermaid Bath from Hello Glow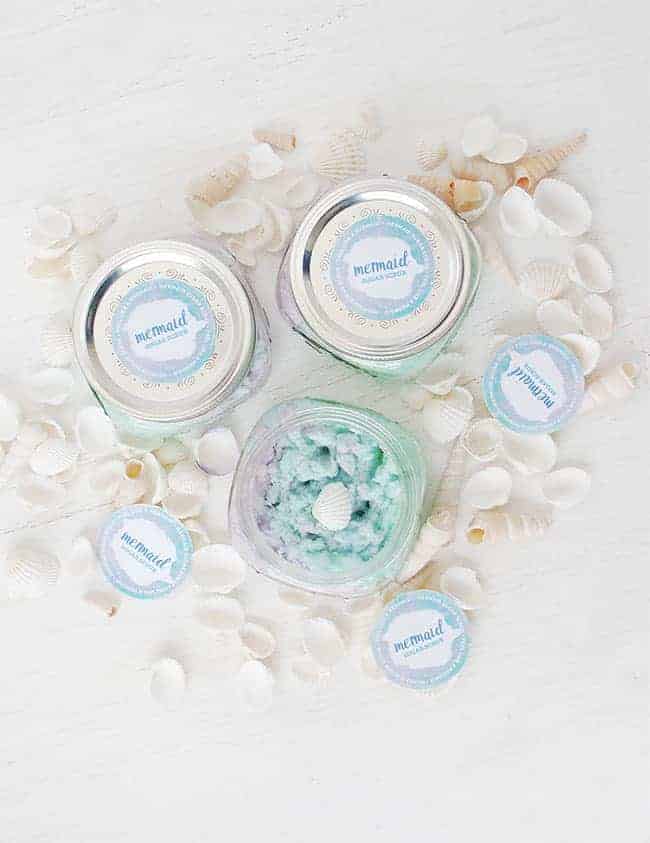 A hint of food coloring will make a basic sugar scrub recipe look mermaid-worthy! This one also comes with free printable labels, which is always a plus in our book.
Mermaid Sugar Scrub from Love Vividly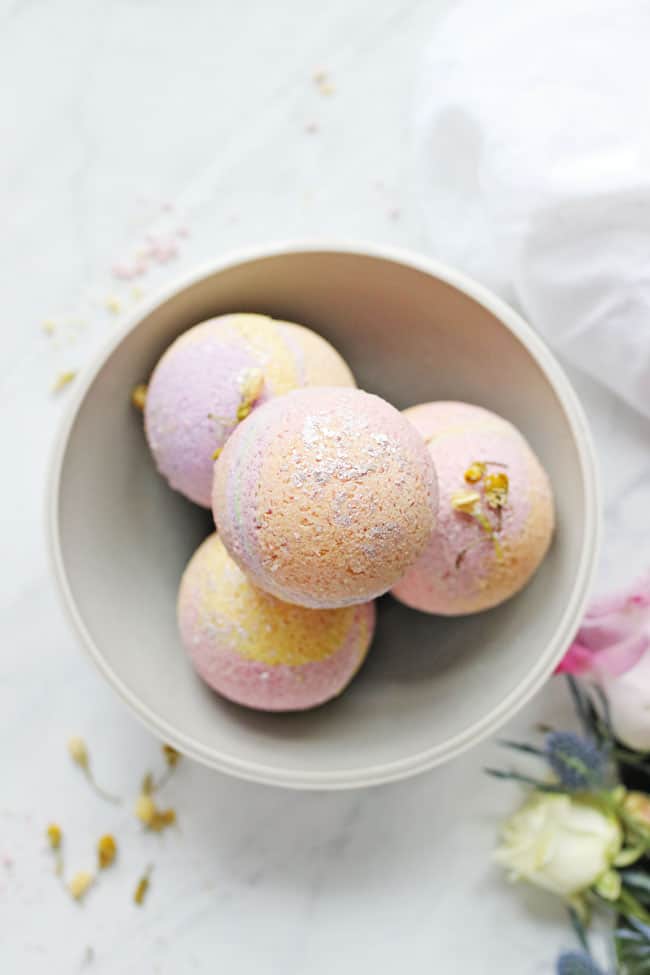 The terrific colors on these bath bombs are just one of the reasons why you'll love them so much! The others are that they smell delightful (almond oil! coconut oil!) and they make bathtime completely relaxing.
Coconut Oil Bath Bombs from Hello Glow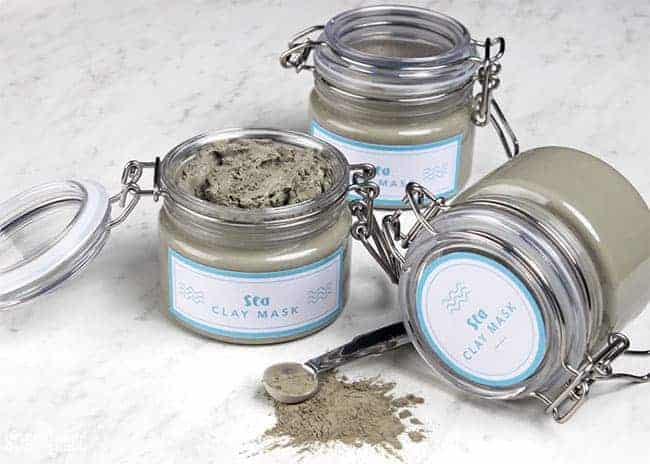 Sea clay has great absorption properties, so it's often used in face masks. With added tea tree oil and kaolin clay, this recipe will leave your skin feeling clean and glowing.
Sea Clay Mask from Soap Queen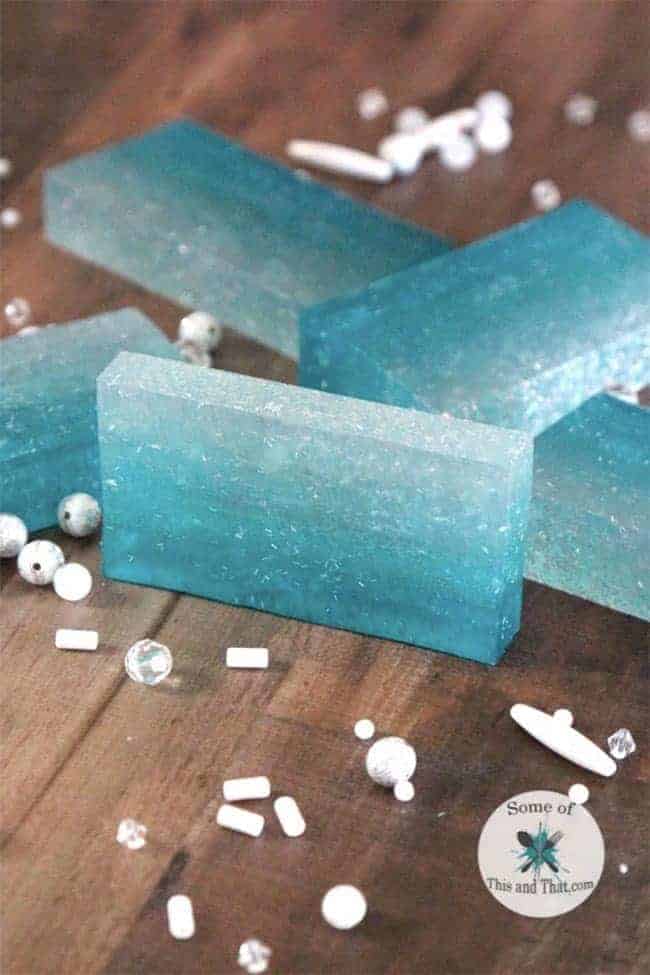 With mermaids spending so much time in the water, we assume they're going through bars of soap faster than average. If that's also the case for you, you'll love these glittery, ombre soaps inspired by mermaids.
DIY Mermaid Soap from Some Of This And That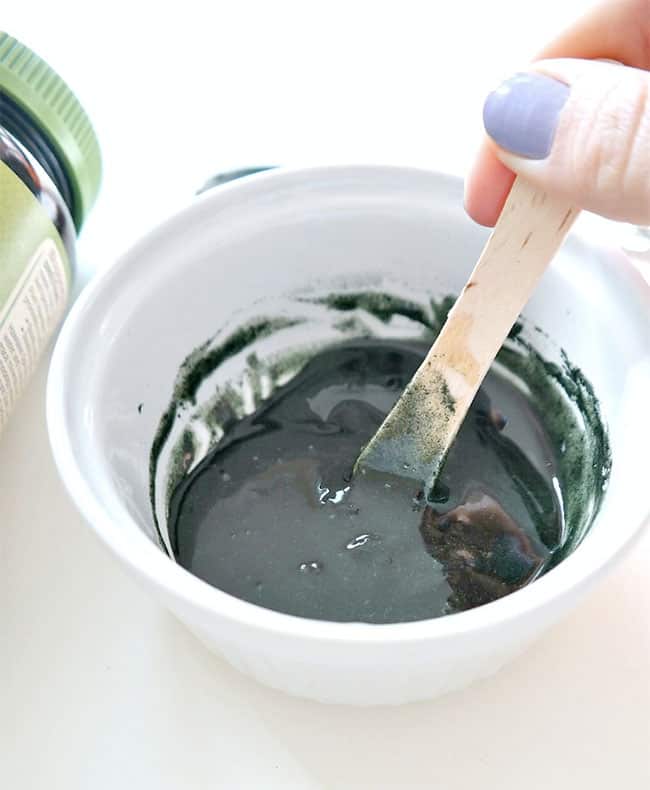 This super green mask is something a mermaid would DIY. It's soothing, hydrating and it's packed with spirulina powder and skin-calming aloe vera gel.
Soothing Spirulina Mermaid Mask from The Glowing Fridge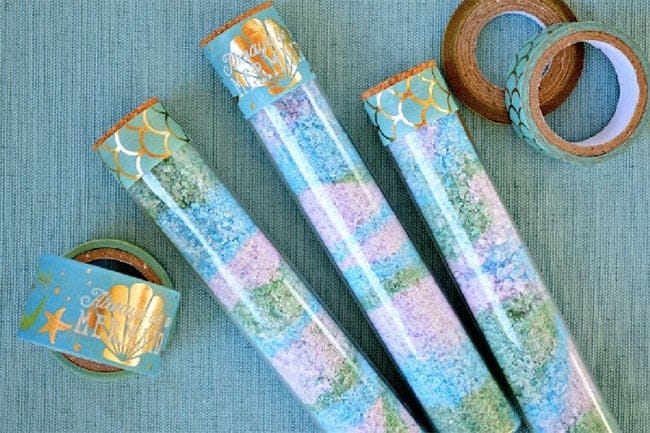 These bath salts are not just relaxing, they're also beautiful and totally giftable in these pastel colors. With a little ocean-inspired washi tape, they're worthy of any mermaid!
DIY Colorful Mermaid Bath Salts from Mad in Crafts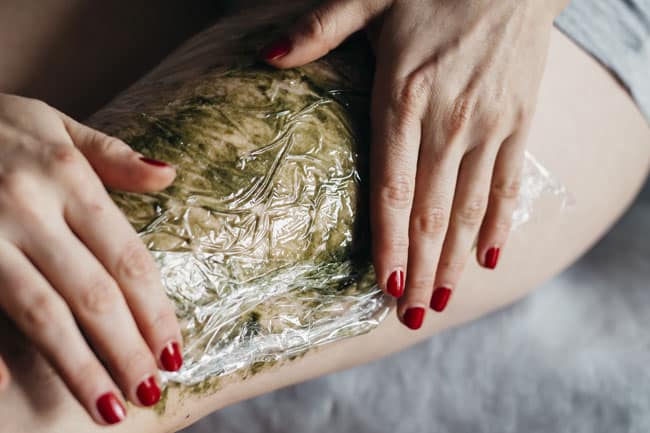 Take advantage of the miracles of the sea and get rid of cellulite while you're at it! This body wrap recipe is improved with seaweed, which is believed to increase blood circulation and lymph flow, in addition to delivering vital minerals and vitamins and improving skin texture.
Cellulite Seaweed Body Wrap from Hello Glow
5