I am officially done with growing out my hair. It has been sloooowly getting longer for 8-9 months now, and I can finally pull it back into a semi-decent little pony tail. But it is not my best look, and unfortunately I can't stand all the hair on my neck and face. Sigh. I guess some people are just not meant for long hair.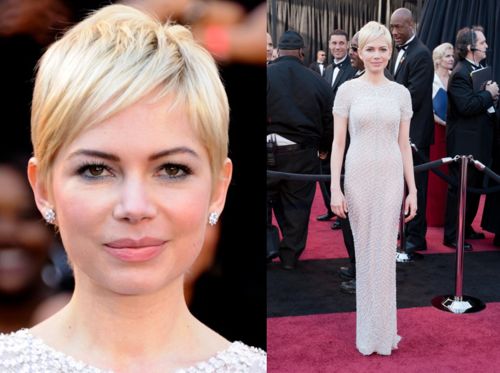 I'm going in this week to chop it off. And I'm showing them these photos of Michelle Williams pixie – how awesome is this darling do? I love the color and the simplicity of the style.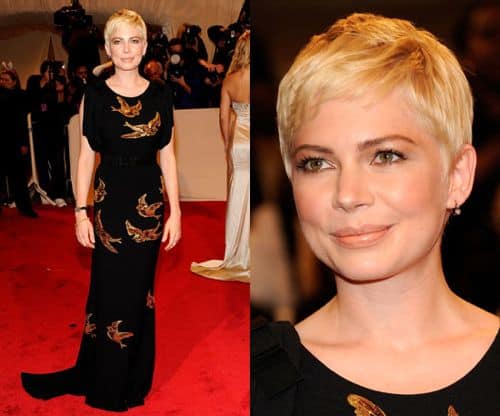 What do you think? I think I wanted to grow my hair out like Gwyneth's but although I am mini obsessed with her style, her hair is just not for me. I'll let you know how it turns out!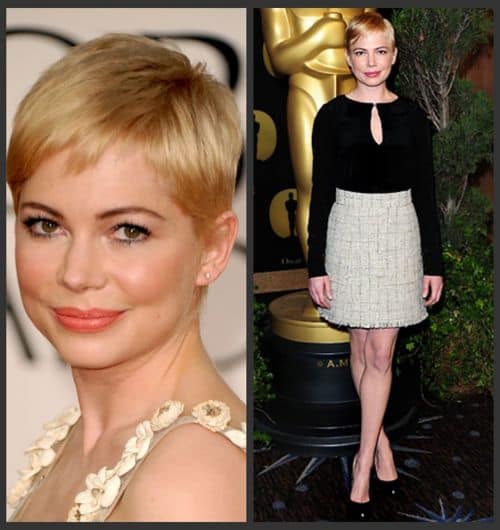 I've been playing around with online hair makeovers and while it hasn't been that helpful in finding a style, it's been pretty darn entertaining. Have you tried an online "makeover"? What are your hair inspirations?
0