It's January and I'm starting off the new year by focusing on incorporating small changes to my daily routine. Rather than making huge, unrealistic goals, I've found that I'm much more able to keep smaller goals that lead to success and lasting changes. Today I've teamed up with MightyNest to help me on my quest to make my home as non-toxic, healthy, and sustainable as possible.
MightyNest's new program, MightyFix is the thing I've been searching for–tried-and-true sustainable products sent each month that will help me make those small changes. All those little changes add up over time and can have a big impact.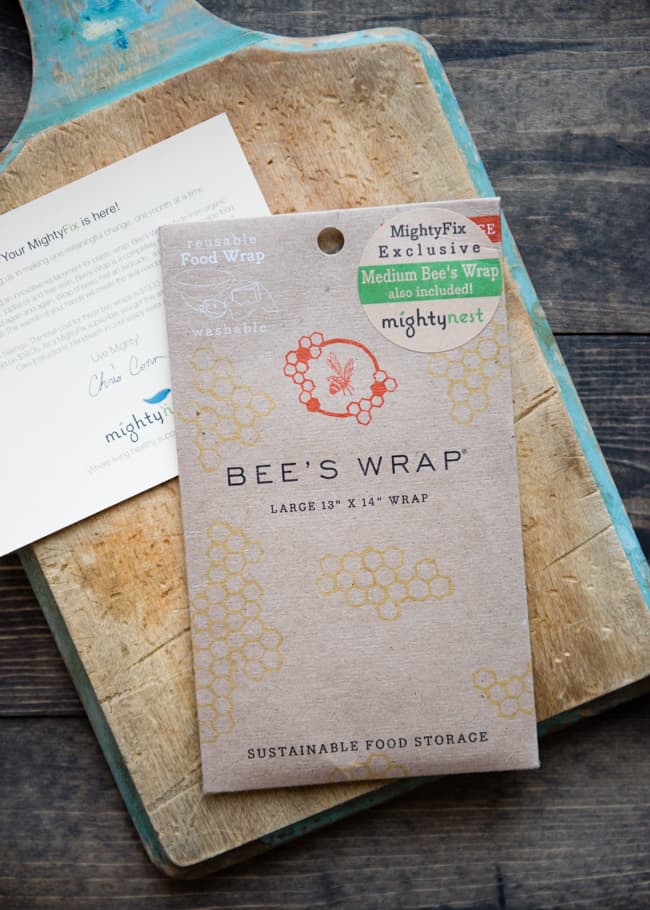 A little help from a friend never hurts and I think of MightyFix as that friend who always has the best advice and knows all about the latest cool, useful products, and tells me about them. I jump at the chance to have a little extra help as I slowly make the shift in my home towards sustainability. It can be really hard to know which products to buy. Will it be worth the money? Will you really use it? And the answer is: yes! Yes, you will!
Plus it's so fun to anticipate a package each month. One month it may be a set of wool dryer balls to replace disposable dryer sheets. Or maybe a new water bottle to replace single-use plastic bottles forever. A set of Bee's Wrap, pictured below, might finally replace the plastic wrap in the kitchen drawer. (Spoiler alert: I love the Bee's Wrap so much!) Month by month, those small things, as I said, will add up.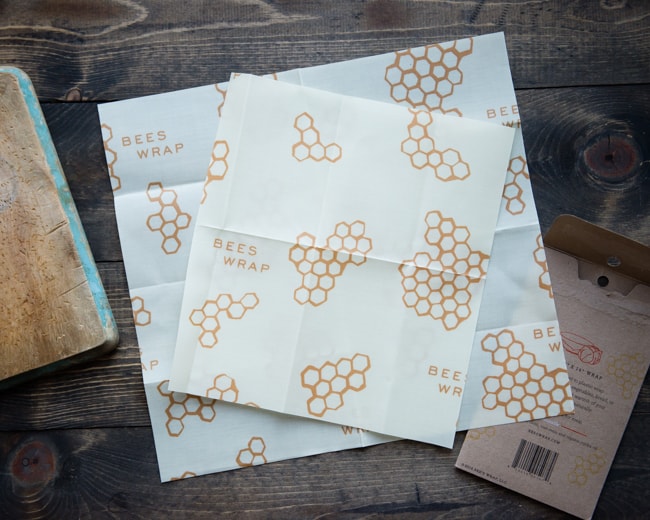 Before I do some gushing about Bee's Wrap, here's what you need to know about MightyFix:
A subscription to MightyFix is $10/month and each month subscribers receive an item valuing at least $10, and often more.
Through the end of January, use the code GLOWBEESWRAP to get your first fix–a medium and large sheet of Bee's Wrap–for just $1. (The code will be automatically applied to your cart with this link.) This is a pretty big deal–Bee's Wrap is over $13, plus $5.95 for shipping, but new MightyFix subscribers get it for only $1 total (yes, including shipping)!
Shipping on your MightyFix is always free, but more than that, if you want to add other things to your order–detergent or dish soap or sunscreen–you can add those to your order and have all of those things ship for free, too.
MightyFix products are always items that would be useful in any household; not for families with children only.
You can be a subscriber for as long or short as makes sense for you; there's no mandatory subscription period.
If you sign up for MightyFix today, you'll pay just $1 for the first month and you'll receive a set of Bee's Wrap—a large and medium sheet—as your first fix. The fix will arrive to your door within a week or so! (MightyFix is currently available to US, Canadian and Australian customers.)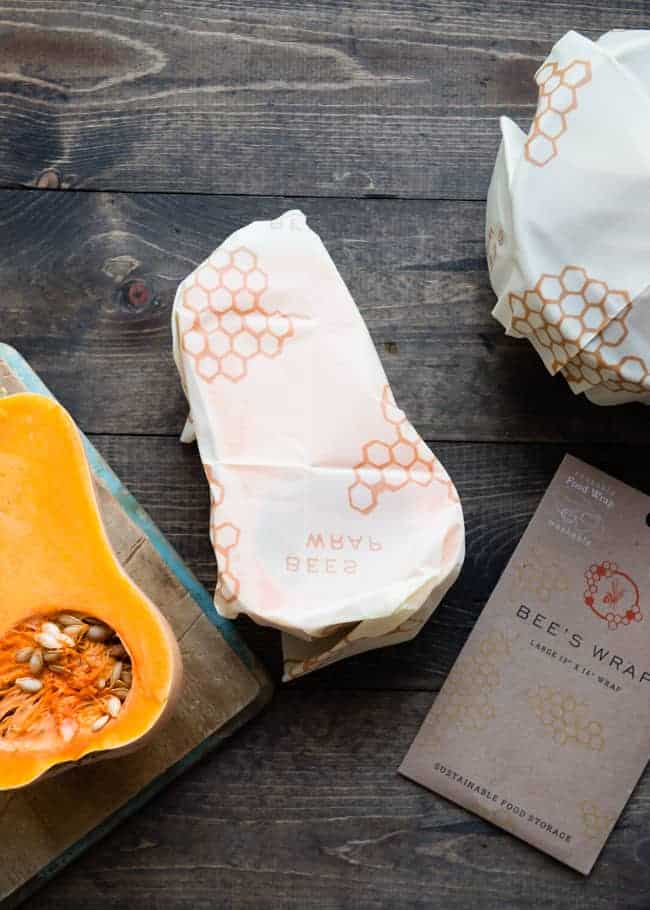 I've had my eye on Bee's Wrap for a while, but never actually took the step towards buying it. Bee's Wrap is a washable, reusable, natural alternative to plastic wrap. It seals with the warmth of your hands. Pretty awesome, right? It's made in Vermont from organic cotton muslin, beeswax, jojoba oil, and tree resin. That combination of ingredients and the infused fabric create a malleable, reusable, washable food wrap. Instead of spending money and creating tons of waste by using plastic wrap, this is a natural solution that I can really get behind.
Right out of the package, the Bee's Wrap smells amazing. The all-natural beeswax and jojoba oil have antibacterial qualities that help keep food fresh. I used it to wrap the second half of a butternut squash. Besides fruits and veggies, Bee's Wrap is great for cheese, baked goods, leftovers, and pretty much anything you can think of (except for raw meat).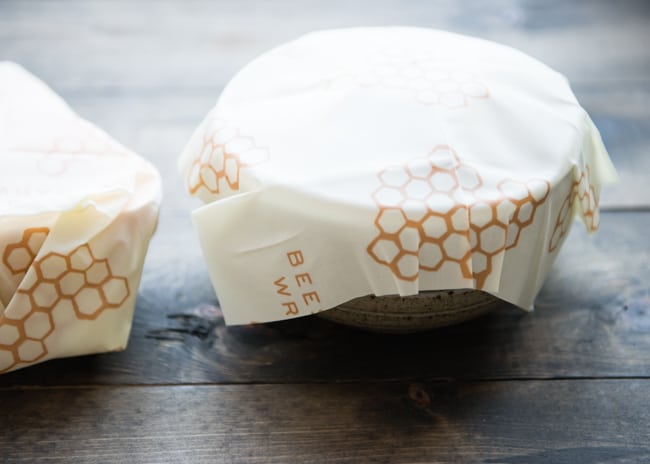 When your hands warm Bee's Wrap to soften the coating, it allows the wrap to create an airtight seal around the food you're saving. It's not like wrapping food in paper or foil; it actually seals the freshness in, which is why it makes such a great substitute for plastic wrap.
Caring for Bee's Wrap is very easy–wash it with cool water and a few drops of mild dish soap, and rinse. Allow the wraps to air dry, then store until the next use. Easy peasy.
I can't wait to see what comes next month!
Click here to sign up for MightyFix and get your Bee's Wrap fix for $1.
Hello Glow has partnered with Mighty Nest to bring you this post, but all opinions are our own.
2