I'm always excited when March arrives – it means the cold temps of January and February are (hopefully) behind us. Surely it's a good omen that it was 60 degrees here on March 1. Looking back on the day, I realized I celebrated with some minty green fun.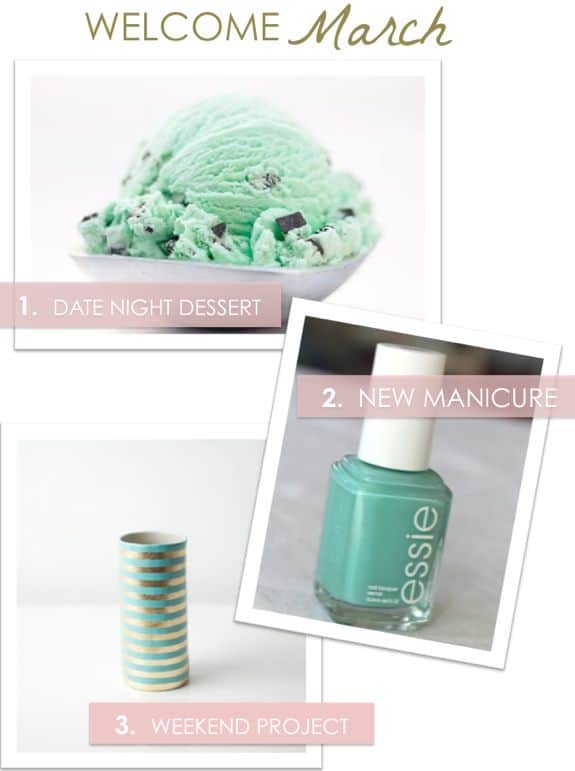 1. Thursday night is date night and I splurged with my favorite ice cream
2. The perfect polish for March! Couldn't resist getting a manicure with my new Essie Turquoise & Caicos.
3. I bought some gold leaf paint to experiment on making a vase like this one this weekend. Wish me luck!
In fact, I have too many projects for the weekend! What's on your agenda?
P.S. Don't forget to enter our $50 jewelry giveaway and $50 infinity scarf giveaway
0