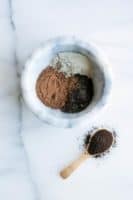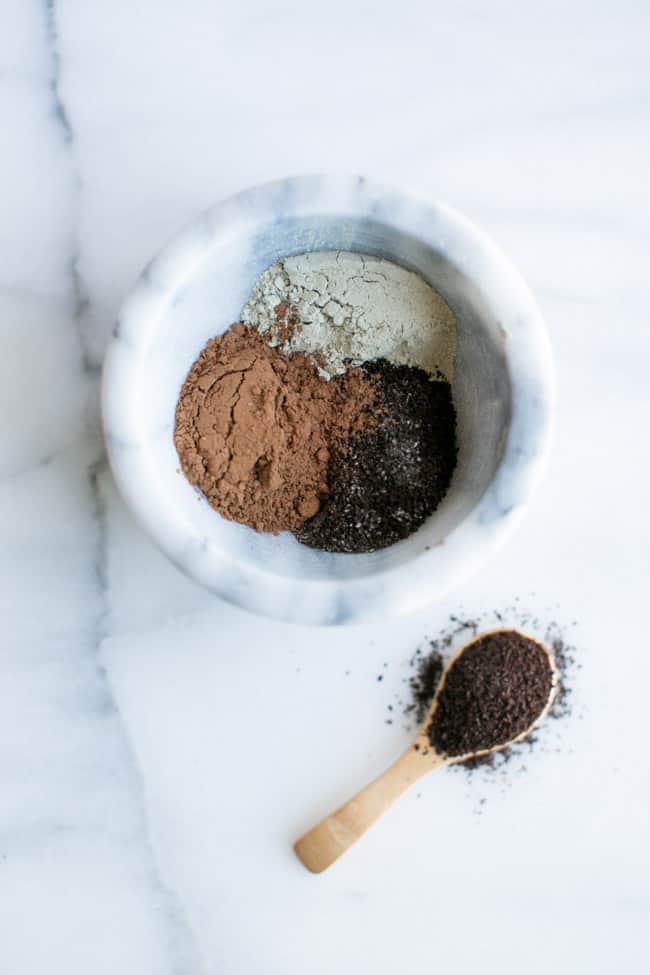 Energizing Mocha Mud Mask
Ingredients
1 teaspoon finely ground coffee
1 tablespoon cocoa powder
1 tablespoon Bentonite clay
Instructions
Combine ingredients in a non-metal bowl and stir together with a wooden spoon.
Add enough water to make a smooth paste.
Apply to face and chest with clean hands.
Relax for 15 minutes. If the clay dries before 15 minutes go ahead and remove mask.
Rinse mask and gently massage coffee into skin to exfoliate.
Recipe by Hello Glow at https://helloglow.co/mocha-mud-mask-recipe/