Whew! Holiday stress and the Christmas-break-that-never-ends caught up to me this week. On the bright side, not only did I survive my juice cleanse – but I liked it! So last night I Googled 'Kelly Wearstler juice' because I read an article about her crazy juice diet in Harper's Bazaar ages ago while getting a pedicure (if only I could remember useful information this way). An interview with Bon Appetit turned up, and get this – the woman juices all day and only eats a solid meal at dinner (well, if you can call hummus a solid).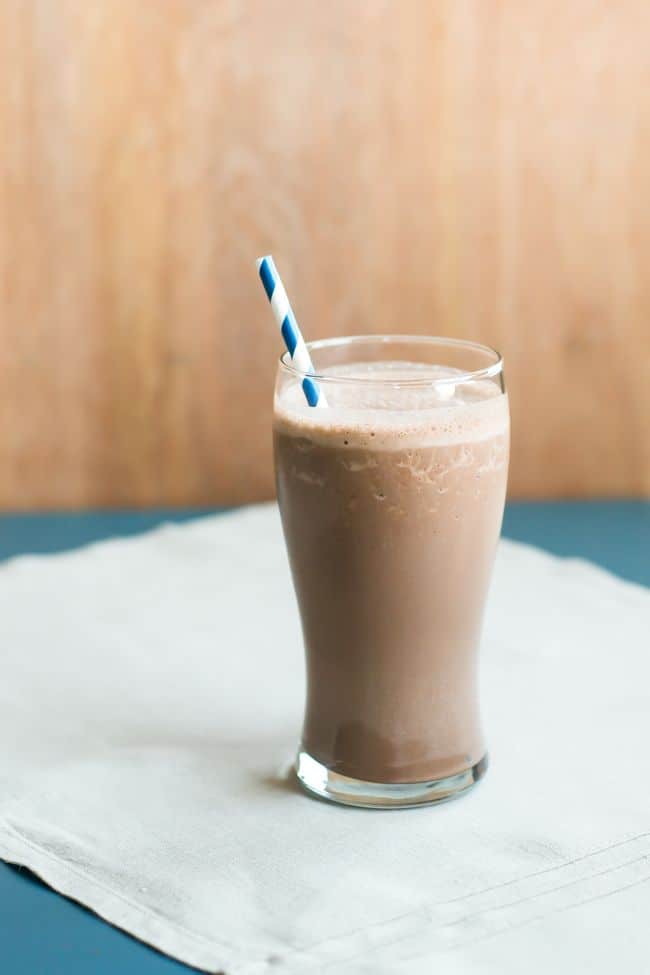 Rather than dismissing this as totally crazy, I'm actually intrigued. Because I found it liberating to have smoothies or juices throughout the day, rather than scheduled meals. I wasn't always thinking about my next meal (because I knew my juice was waiting), and I never felt hungry. And the energy, holy cow. After returning to regular food post-cleanse I was bummed to go back to feeling sluggish.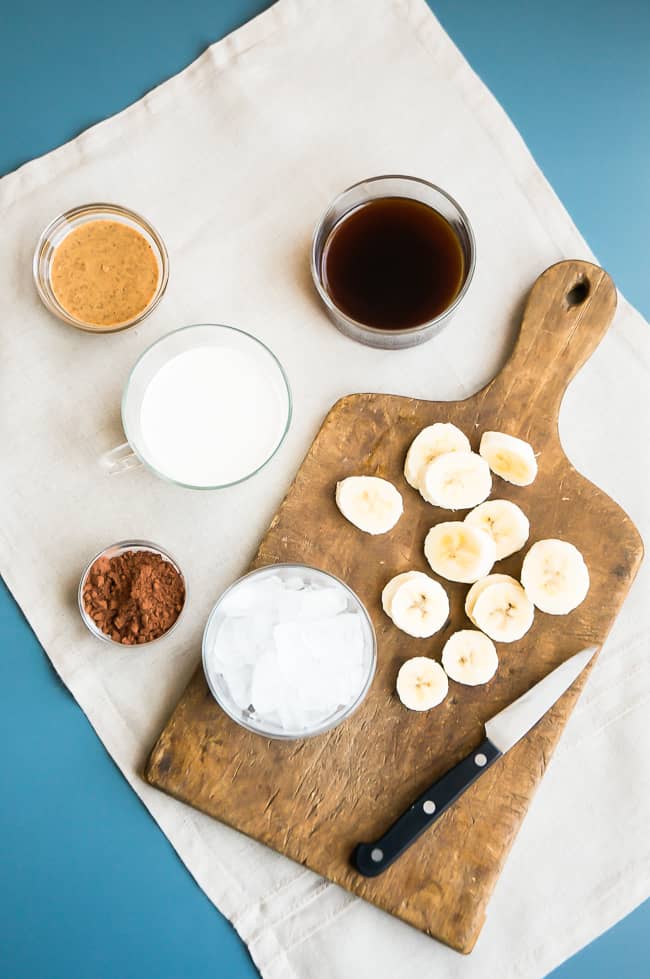 But what I'm not giving up? My coffee. I didn't even try because 3 days battling a killer caffeine withdrawal headache did not sound like fun. That's why I love this smoothie – it has caffeine. And almond butter. And chocolate! It feels just a little bit sinful, which is perfect in the afternoon when you would sell your soul for a chocolate bar.
Skinny Banana Mocha Smoothie
This Banana Mocha Smoothie revs up your metabolism with coffee, almond butter and cocoa powder.
Ingredients
1

banana

1/2

coffee

cooled (great way to use up leftovers)

1/2

unsweetened almond milk

1

tablespoon

unsweetened cocoa powder

1

tablespoon

almond butter

Handful of ice cubes
Instructions
Place all ingredients in blender and blend for about 1 minute or until all ingredients are combined into a smooth texture.
Notes
If you want, feel free to leave out the coffee entirely and replace with water or nut milk.
Recipe adapted from Redbook magazine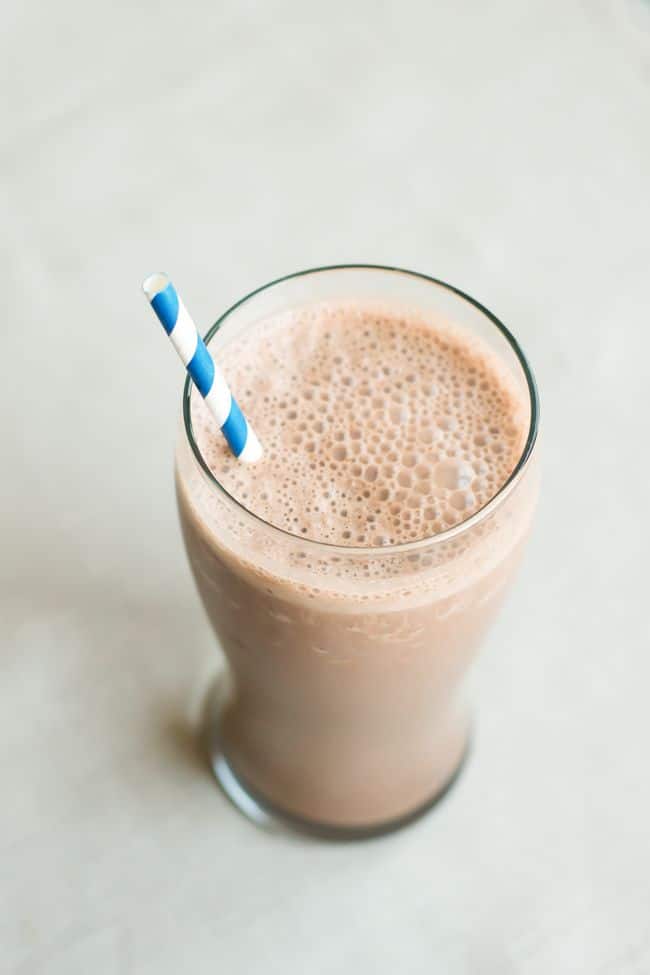 23