Mosquitoes are my nemesis! The pesky bugs have been horrible this year (and we're still dealing with them!). Sadly, it has made us almost too afraid to play in the backyard.
Not being a big fan of slathering the kids in chemicals, I've looked for ways to repel them with essential oils. And yes, there are more options than just citronella!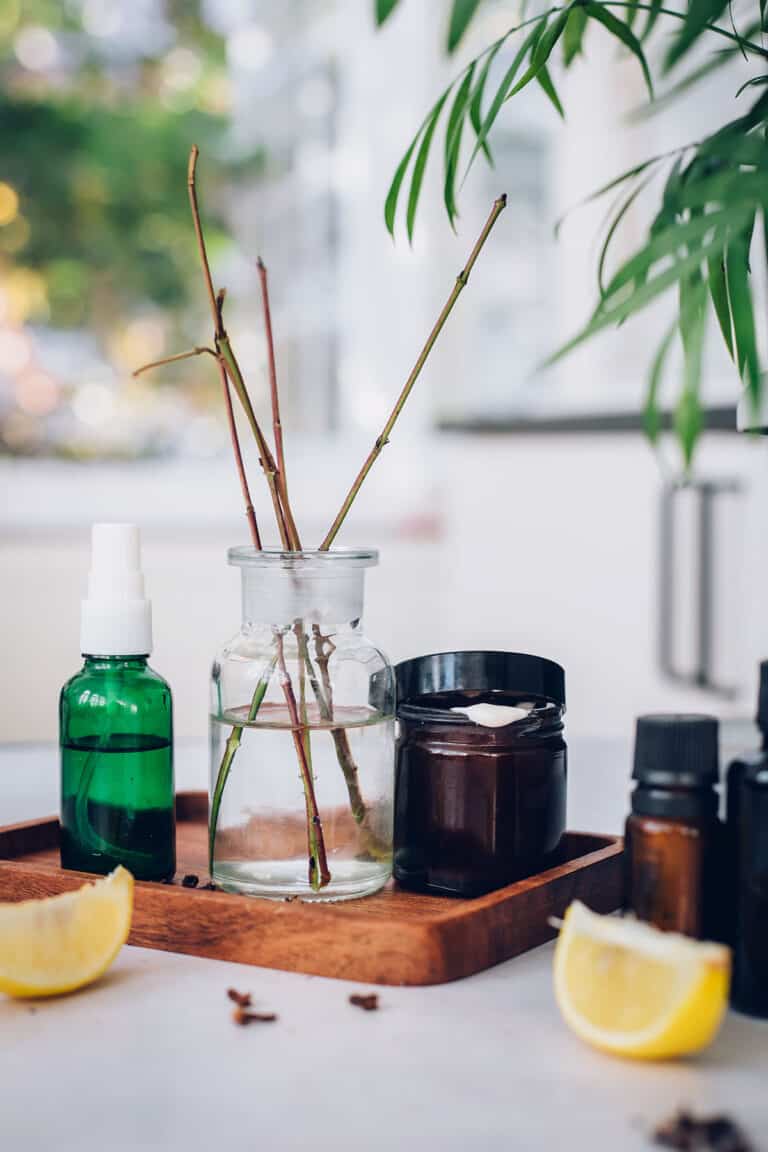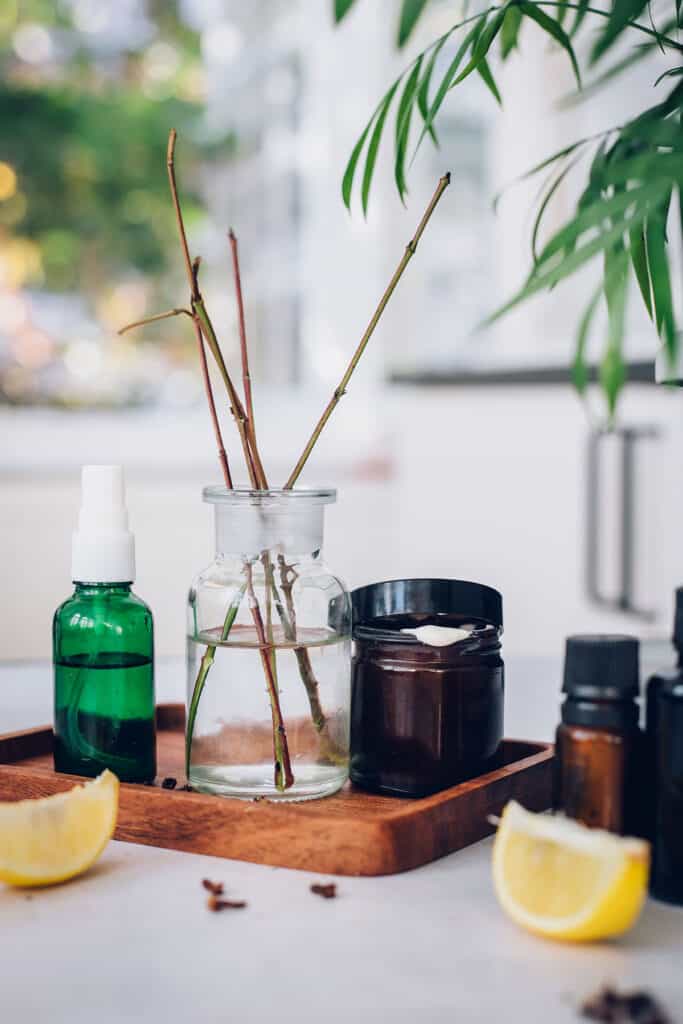 3 Natural Bug Remedies
I found three homemade recipes for a spray, reed diffuser and lotion that we tested for keeping the bugs at bay. Each method has a few pros and cons; here's what we learned.
1. Lemon mint patio spray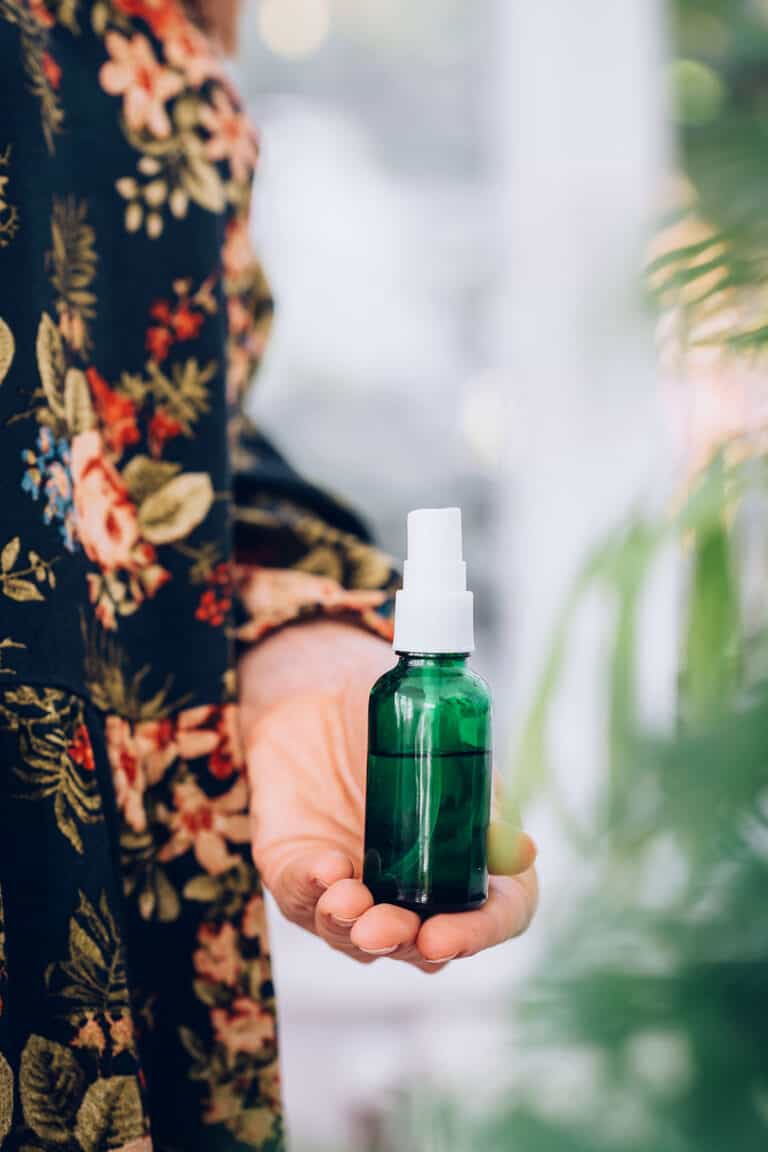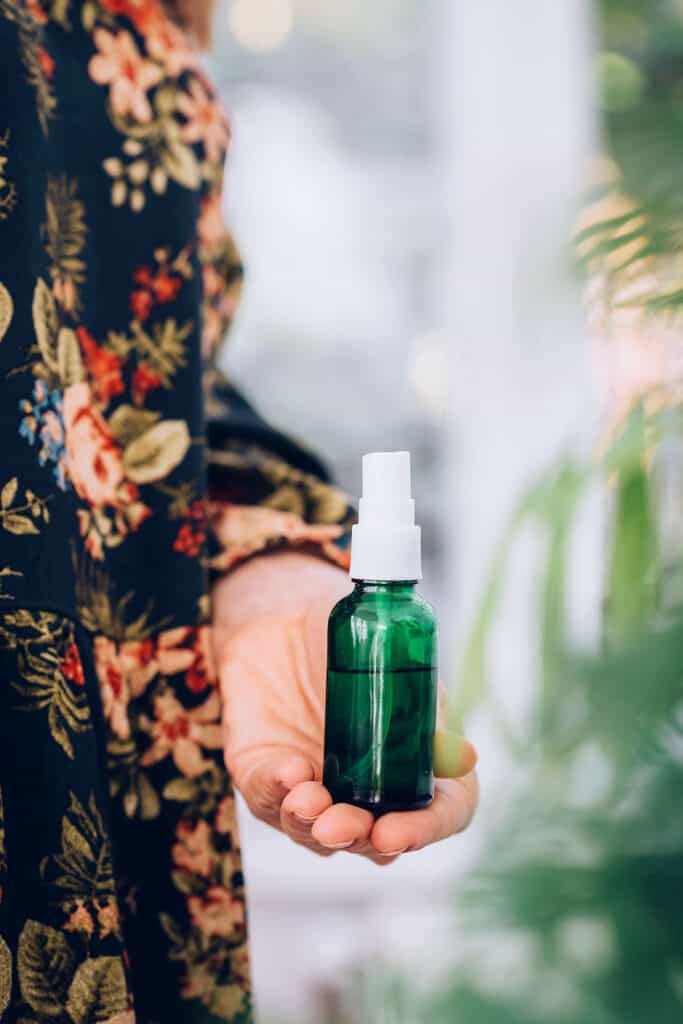 Combine 1/2 cup vodka with 1/4 cup of fresh lemon juice and 20 drops of peppermint oil in a spray bottle. Spray around the perimeter of your gathering or play area. Bugs don't like the intense smell of lemon or mint so it acts a natural barrier.
Upside: Things were definitely less buggy, and it added a nice aroma to the yard.
Downside: It's hard to cover the entire perimeter, and the scent fades somewhat quickly – you have to remember to respray every hour to keep bugs away.
2. Lavender-Eucalyptus Diffuser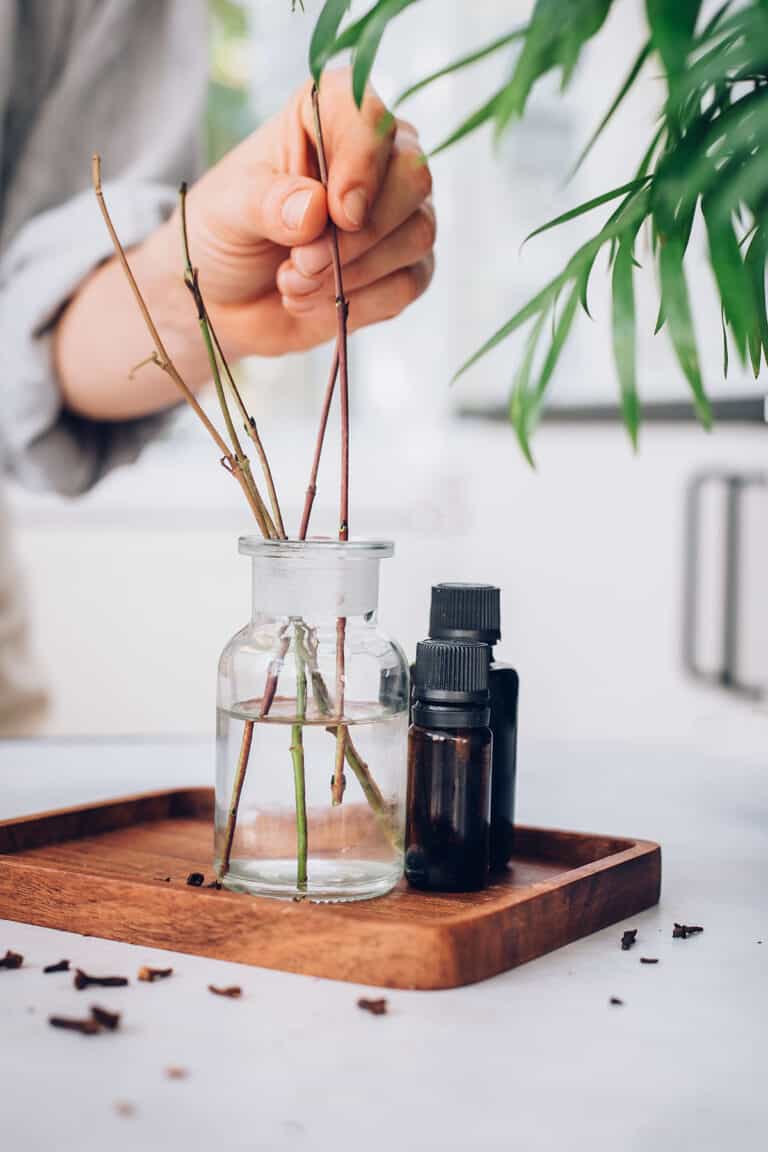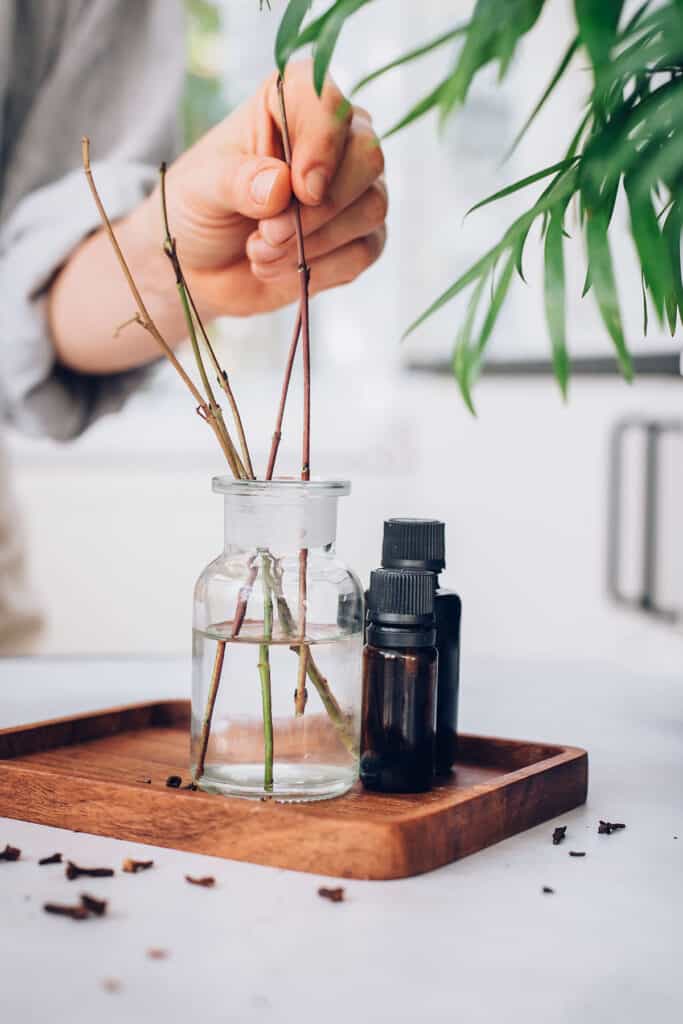 Combine 15 drops of eucalyptus oil and 15 drops of lavender oil with 6 ounces of water in a pretty cup and add reed sticks. These essential oils are perfect for deterring flying pests with the added bonus of making your table look pretty.
Flip the reeds over every couple of hours to refresh the scent. If the scent starts to dissipate – or isn't strong enough – then add more essential oil.
Upside: Definitely the easiest of the natural remedies! And the soothing scent of lavender tones down the medicinal smell of eucalyptus.
Downside: The diffuser only covers a small area, and it doesn't deter mosquitoes.
3. Lemongrass Lotion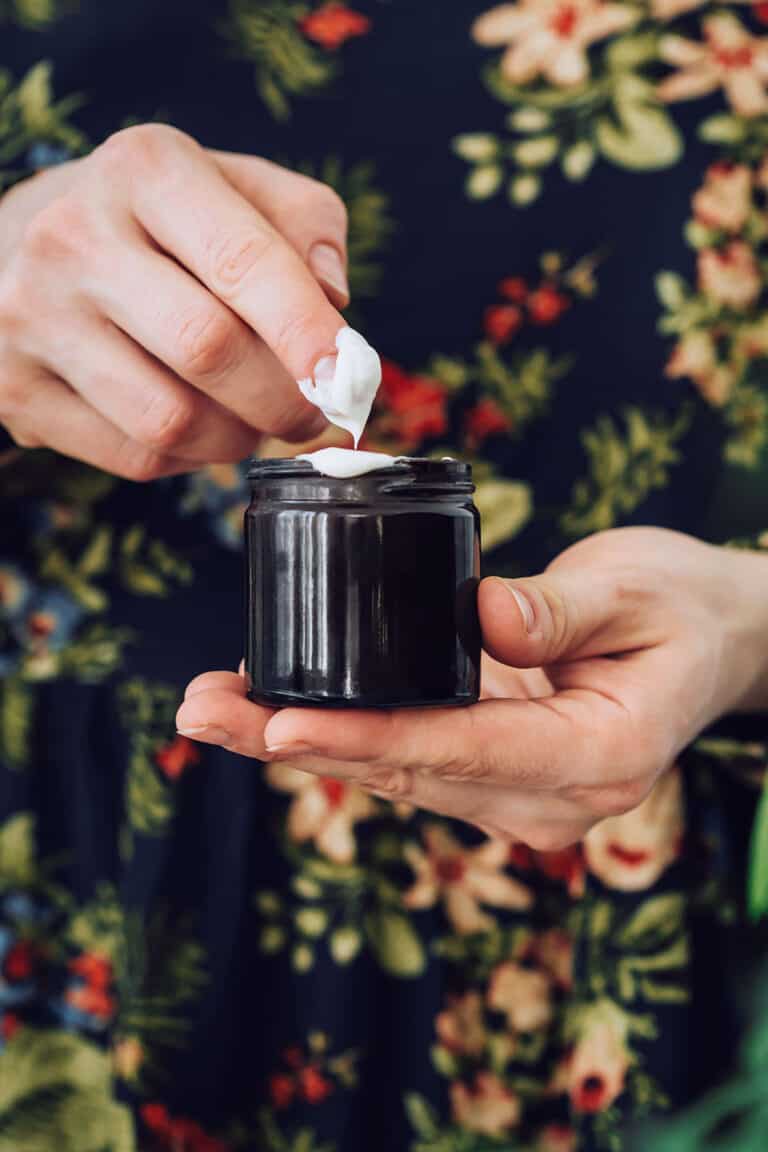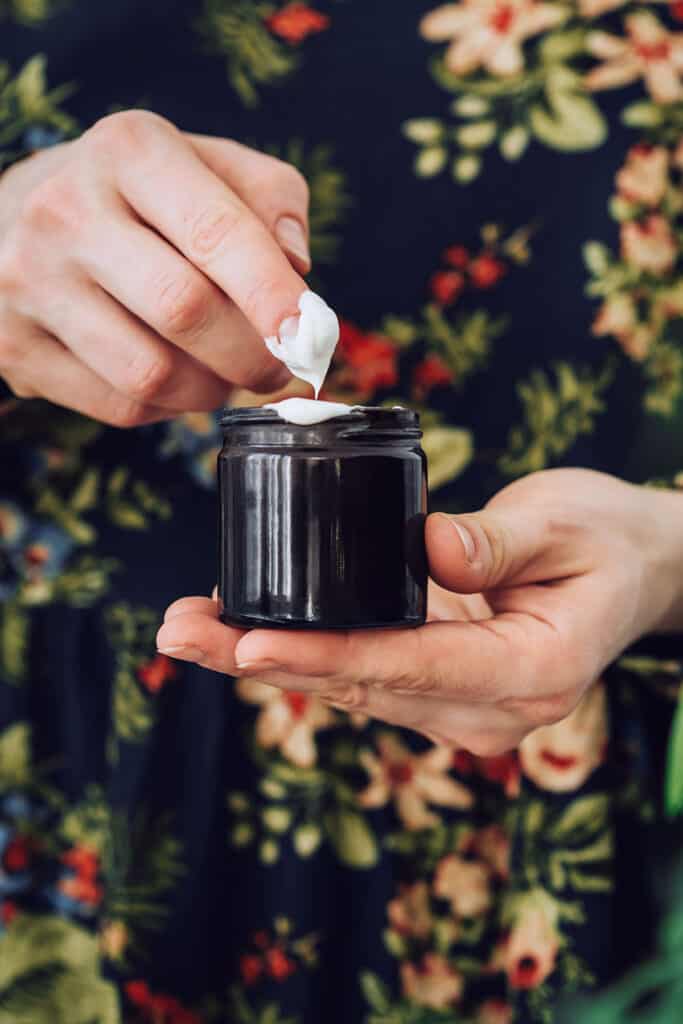 Combine 5 drops of lemongrass oil and 5 drops of clove essential oil with 1 cup of unscented body lotion or body oil. Mix together in a bowl and transfer to an empty bottle. Apply to exposed skin areas. Note, this might not seem like a lot of essential oil, but lemongrass and clove are both powerful essential oils so don't overdo it.
Lemongrass makes you unappealing to ticks and mosquitoes, and cloves can keep mosquitoes away for up to two full hours.
Upside: The lotion actually smells good! No yucky bug chemical scent to follow you around.
Downside: You have to catch the kids every hour or two to reapply.
The lotion was definitely the winner for us, but I'll keep using all three recipes to supplement. Lemongrass is my favorite of the bug-repelling essential oils. You can combine it with lemon eucalyptus, citronella, and lavender in a bug bite spray or a bug-repelling bracelet.
What do you do to keep mosquitoes away? Don't forget that there are plants that bugs hate so think about planting a few of those around the patio!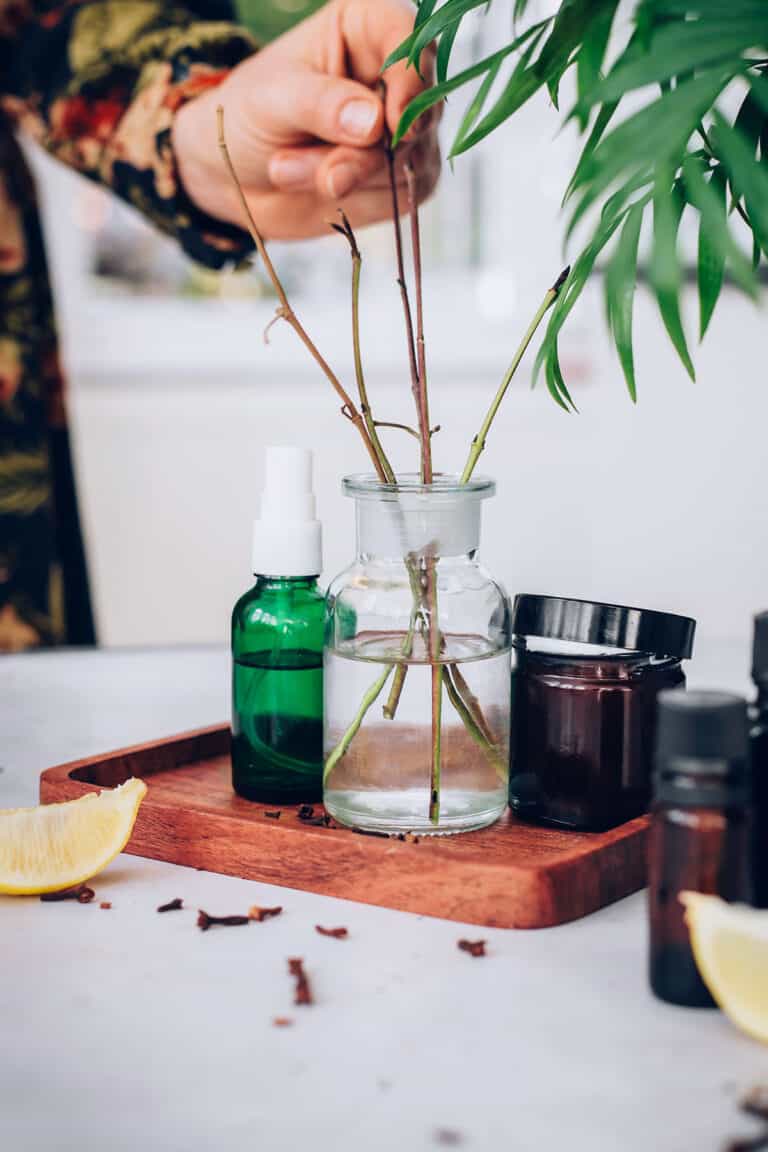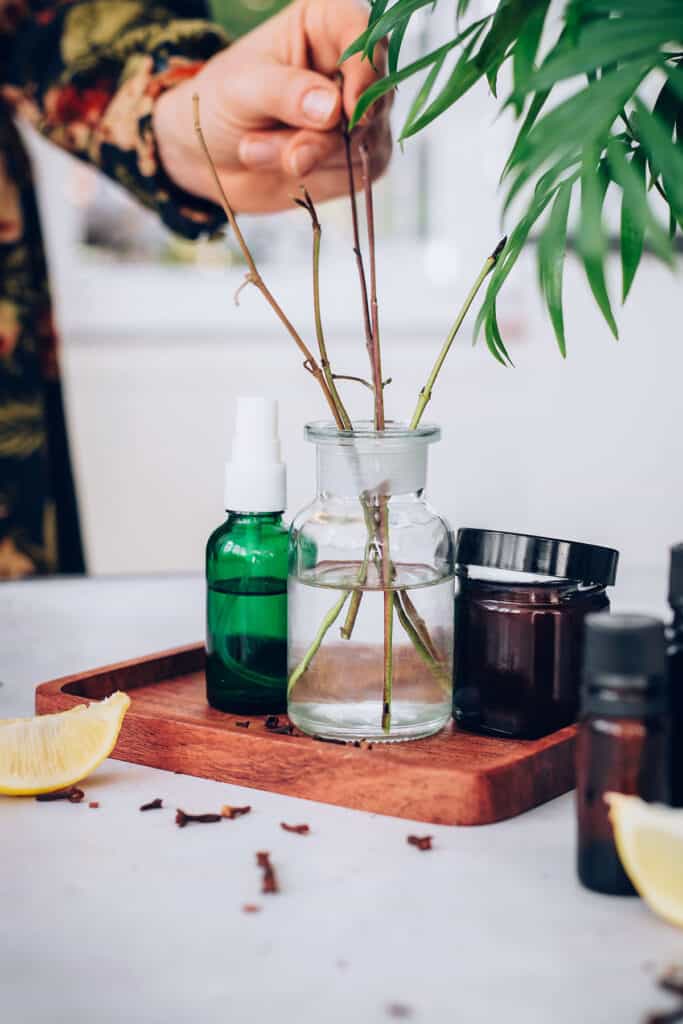 And if you do get unwanted bites, essential oils can help ease the itch too. Apply this bug bite spray or this balm to soothe the skin irritation.
Photos by Ana Stanciu
455