This is a sponsored post written on behalf of Purely Elizabeth. All opinions are my own.
I seriously love this time of year. I know January first is just a number on the calendar, and technically there's really nothing separating it from any other day of the year. Nevertheless, it spurs me into action the way only a blank page can. I get giddy at the thought of making big moves, because, you know, goals! Dreams! New year, new me!
This year my buzzword is productivity – not so I can be busier than ever, but so I can make my time count and have room to spare for other, more meaningful things. I recently took a long hard look at my morning routine to see where I could nurture myself better and add more productivity boosters to my day.
But I didn't want any trite productivity tips – only things backed by science. My mornings are precious, and my time is limited so I don't want to waste a second on tasks that won't make a difference.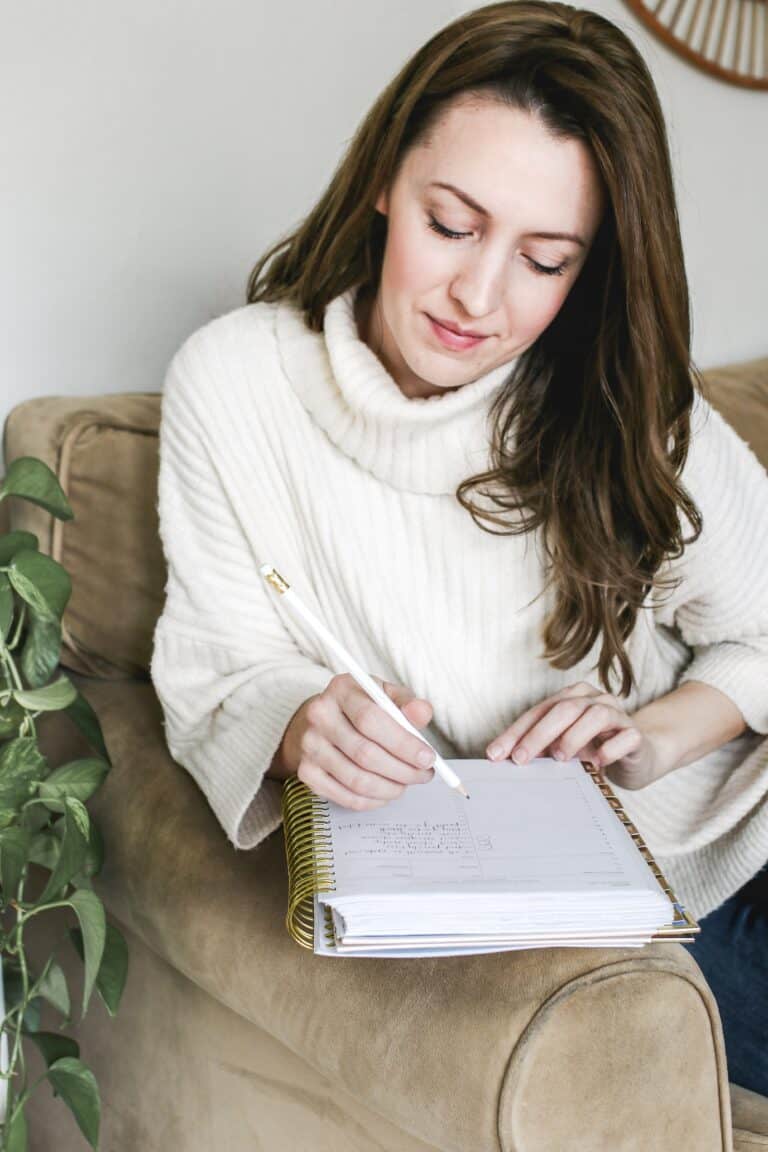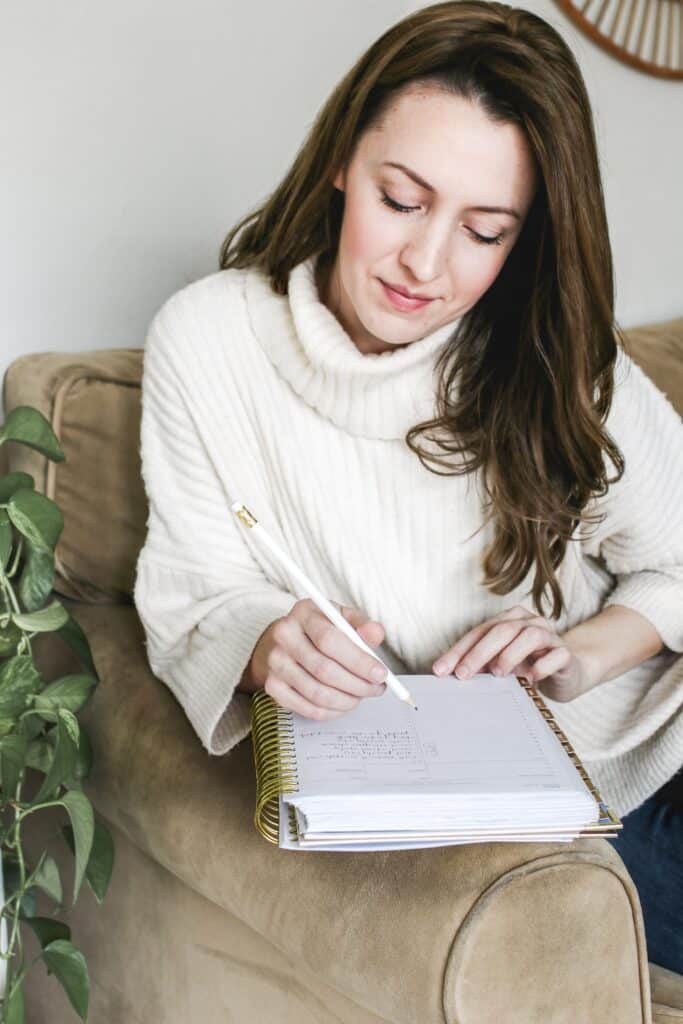 After a bit of research, I came up with a few super simple things I can add to my morning routine to boost my productivity all day long. If you're looking for ways to improve your own productivity without adding to already busy mornings, here are 5 science-backed ways to give your morning routine a boost.
5 Science-Backed Productivity Boosters to Add to Your Morning Routine
1. Sleep an extra 15 minutes
This one seems like such a no-brainer I was almost too embarrassed to list it. But it's so important, none of the other hacks will work if you're not starting with sleep first.
I used to wake up early every morning to pack as many things into my day as humanly possible. I got a lot done but I also spent a ton of time feeling overwhelmed, stressed and just plain on-edge. Here's the dirty truth: you're able to get more done on a good night's sleep, not less.
According to data from the Sleep and Healthy Activity, Diet, Environment, and Socialization (SHADES) study, sleeping less than 7-8 hours a night can drastically decrease work productivity, especially later in the day. It can be hard in our go-go-go society but packing as much into your schedule as you can, to the detriment of things like sleep, doesn't make you more productive.
Eventually you'll crash, bringing productivity to a halt and killing your momentum. So, until you're getting adequate sleep, don't try boosting your productivity.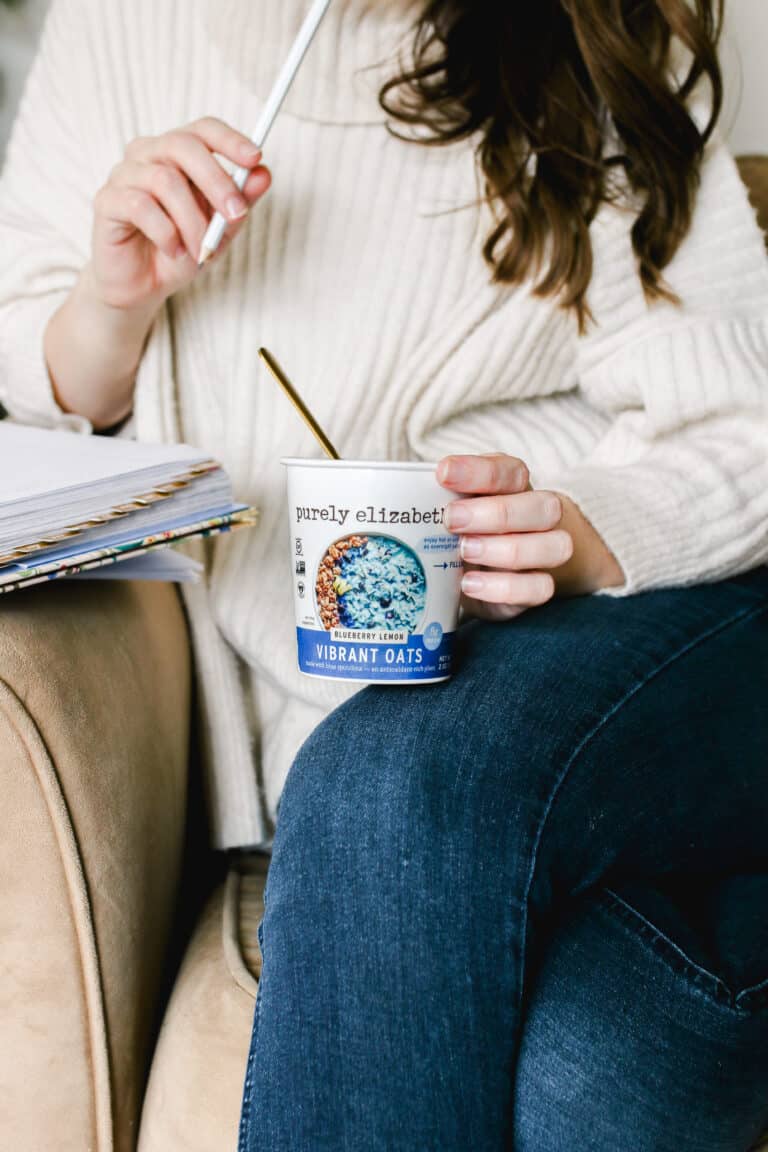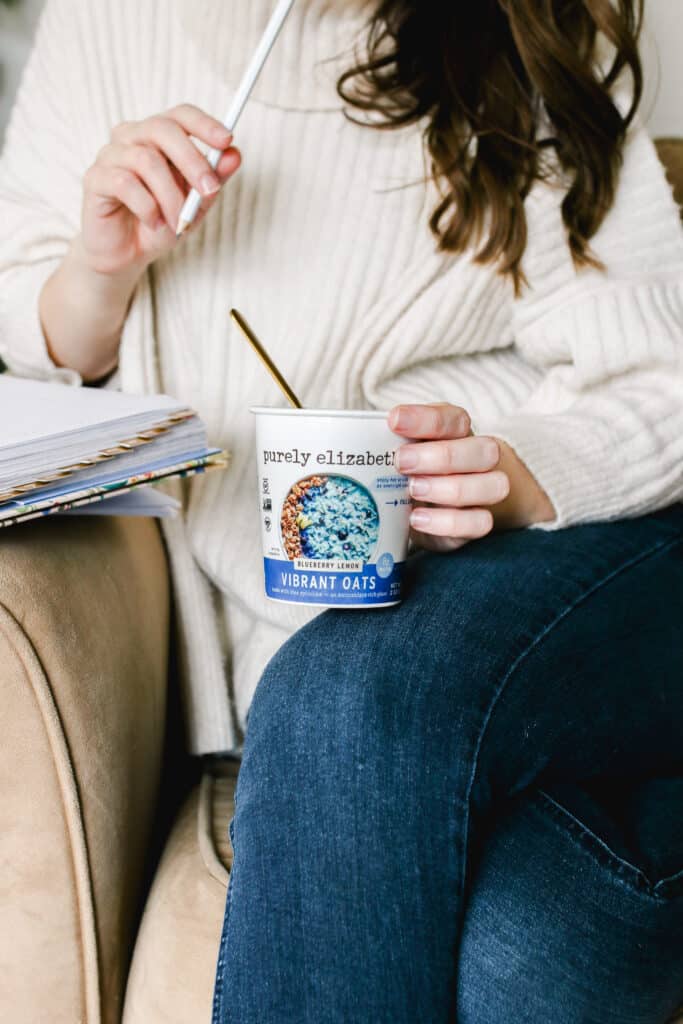 2. Plan your day in 90-minute intervals
If I don't plan my day out in advance, I usually tend to gravitate toward the easiest task on my to do list. That means that the most important tasks rarely get done.
Not only that, but decision fatigue starts setting in as the day goes on, and that drastically reduces my brain power and productivity. I make it a priority to schedule my day in 90-minute intervals as part of my morning routine.
Why 90-minute intervals? The rest-activity cycle has shown that our brains can work for 90 minutes and then it needs a 20 minute break. A 1993 study by psychologist Anders Ericsson found that the best violinists all practiced in three 90-minute chunks with breaks in between.
As humans, we're programmed to operate in 90-minute cycles for maximum productivity. So, planning you work in a way that supports your innate rhythm can help you get more done and boost energy levels.
3. Eat breakfast every single morning
I'm a huge fan of breakfast, but I have a hard time eating it every. single. day. But according to a study published in the Frontiers of Human Neuroscience, habitual breakfast eating (both in frequency and quality) has been shown to increase academic performance among school aged children. And those effects carry over into adulthood as well.
And the decisions about what you eat definitely impact performance and productivity. A nutrient-packed meal that keeps blood sugar steady is what really improves focus and concentration over the long run.
Decision fatigue makes it easy to fall into bad food choices. Who has time to plan and cook breakfast every day? This year, my goal is to make breakfast a no-brainer: something healthy I can grab and eat that fits seamlessly into my morning routine.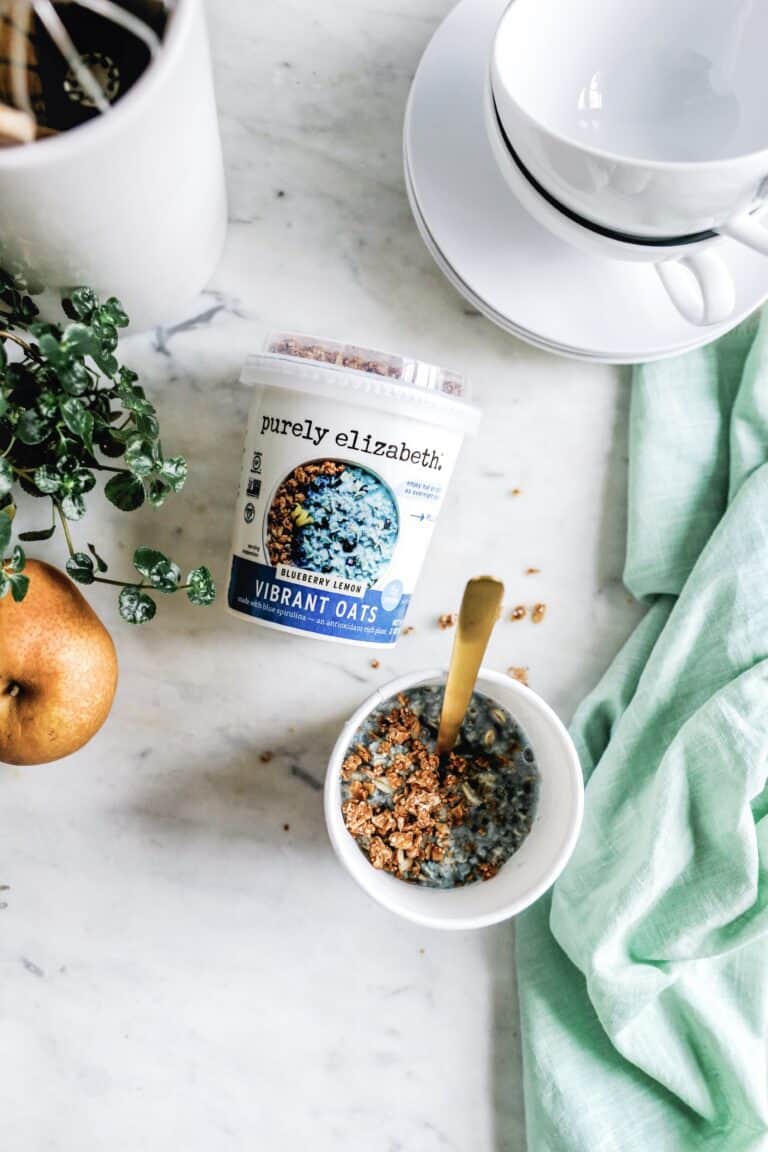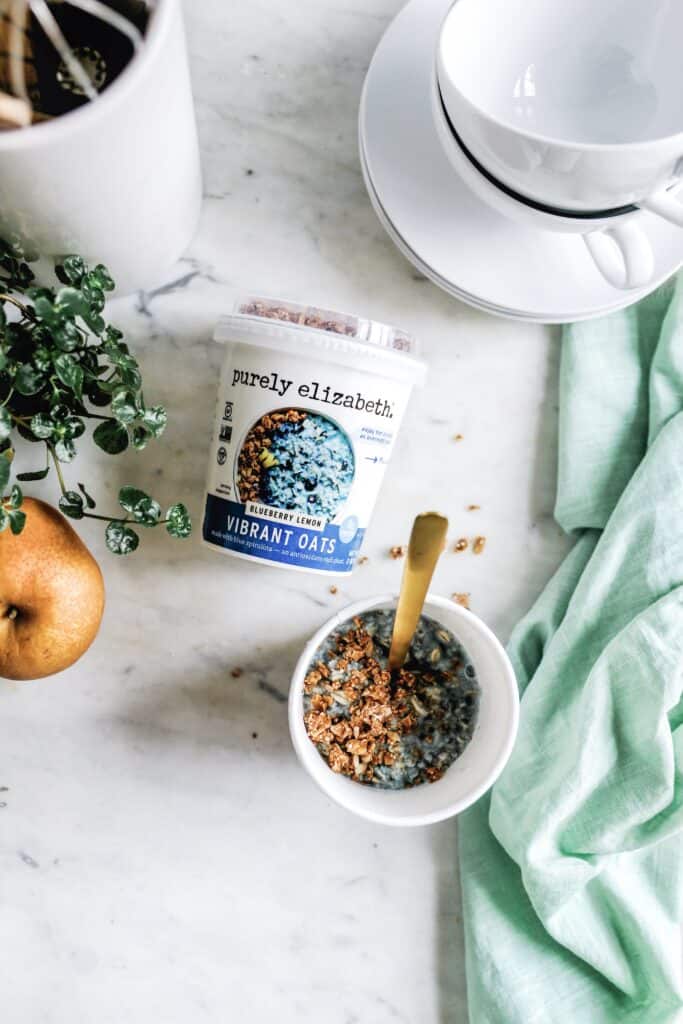 Purely Elizabeth Wild Blueberry Lemon Vibrant Oats from Publix are my solution on those busy mornings when I hardly time to think, much less make breakfast. It's a single-serve cup of oatmeal you can eat hot or cold in a matter of minutes, simply by filling the cup with boiling water or milk.
And it's chock full of vibrant and colorful superfoods, like blue spirulina, coconut milk, blueberries and gluten-free oats, quinoa, flax and chia seeds for much-needed nutrients to carry you through the day. They are also lightly sweetened with coconut sugar.
These single serve oatmeal cups are perfect for taking anywhere and eating on the go so there's no excuse to skip breakfast. Just follow the instructions on the cup to make them one of two ways: either instantly with boiling water or overnight with almond milk for a creamier consistency that you can grab on your way out the door.
When you're ready to eat, just top with the crunchy superfood granola to give your cup of oats a nutritional boost.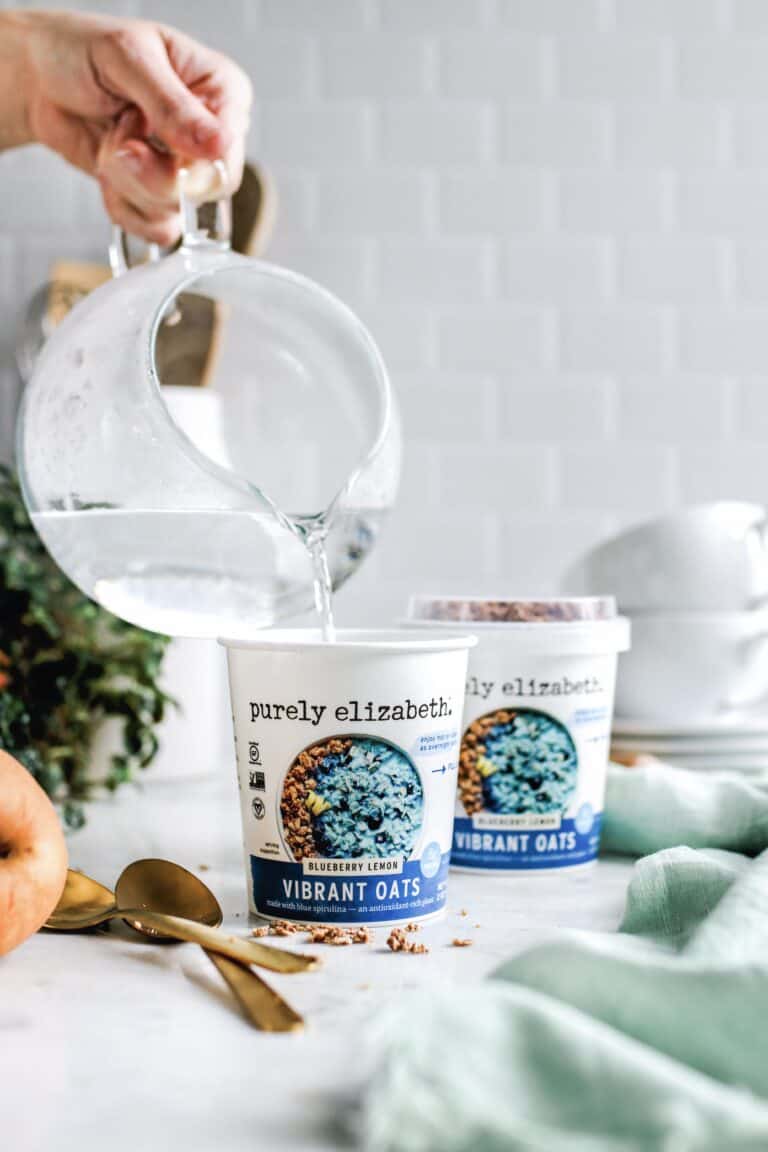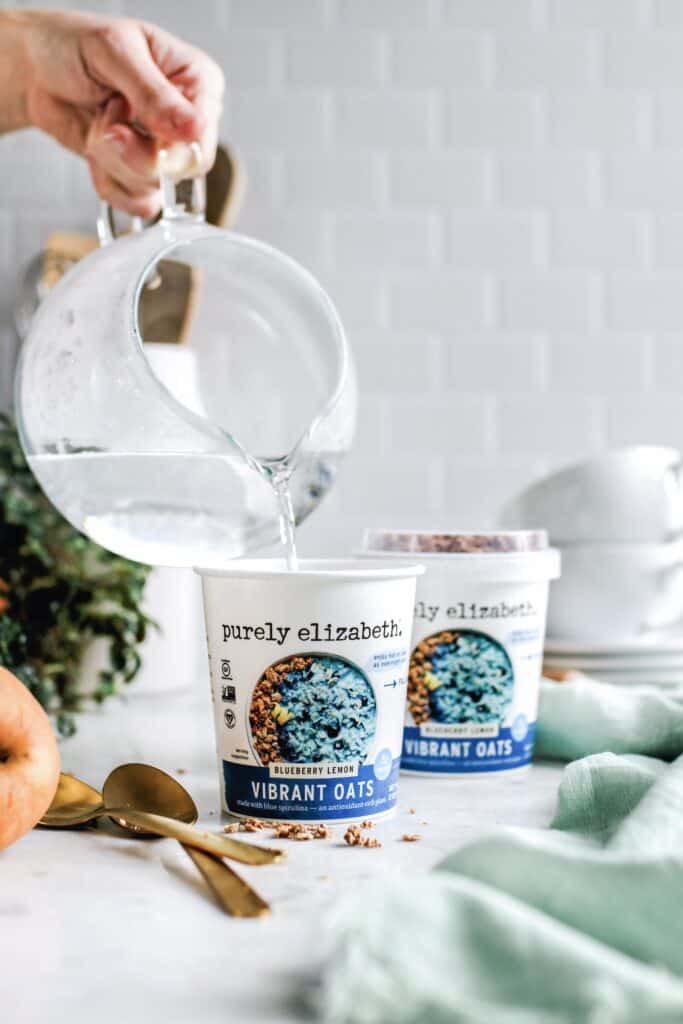 To make sure you always have some on hand when you need 'em, you can stock up on Purely Elizabeth Wild Blueberry Lemon Vibrant Oats in the cereal aisle at Publix.
4. Exercise at the beginning of the day, not at the end
According to a 2013 study by Harvard Medical School, exercise was shown to be one of the best ways to boost focus, increase memory and decrease brain fog. It also gives you a quick energy boost and releases endorphins. But if you want these effects to carry over to the rest of your day, it's best to exercise in the morning rather than at night.
By giving yourself that extra energy boost in the a.m., you'll feel more awake and ready to tackle your day. Worried about those positive effects wearing off early? In fact, working out can increase your mental clarity for four to 10 hours post-exercise so it should carry you through until dinner time.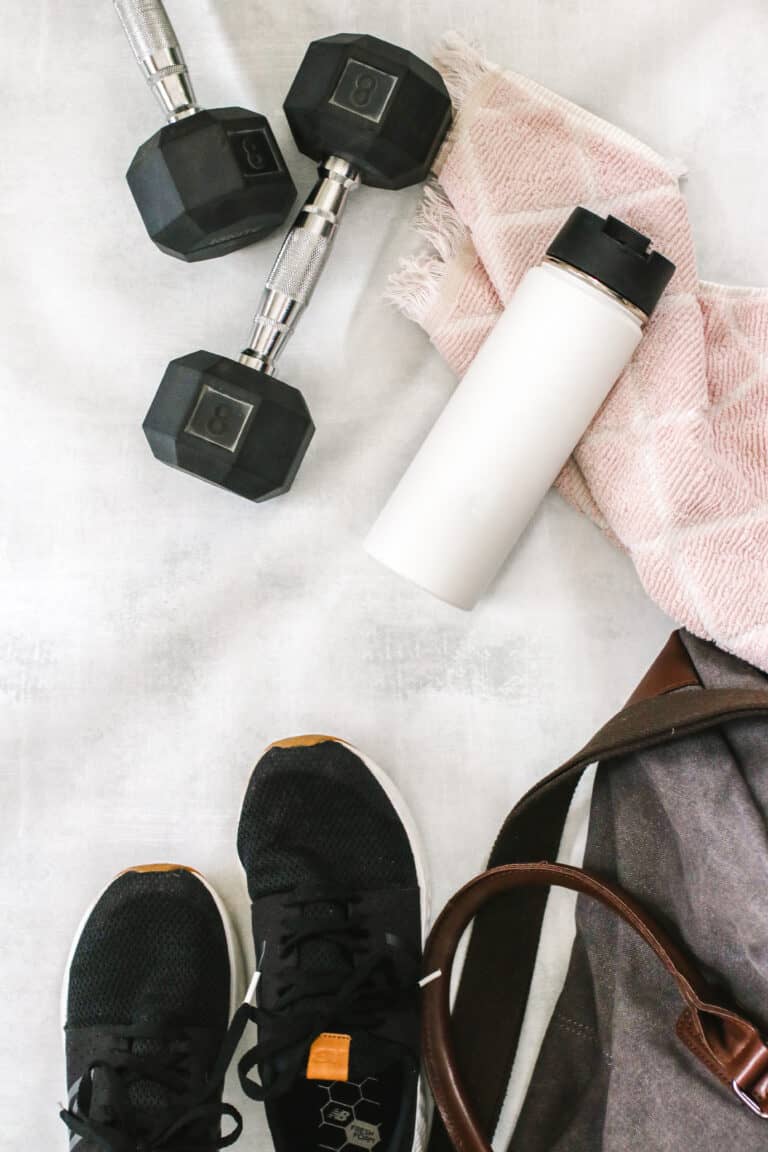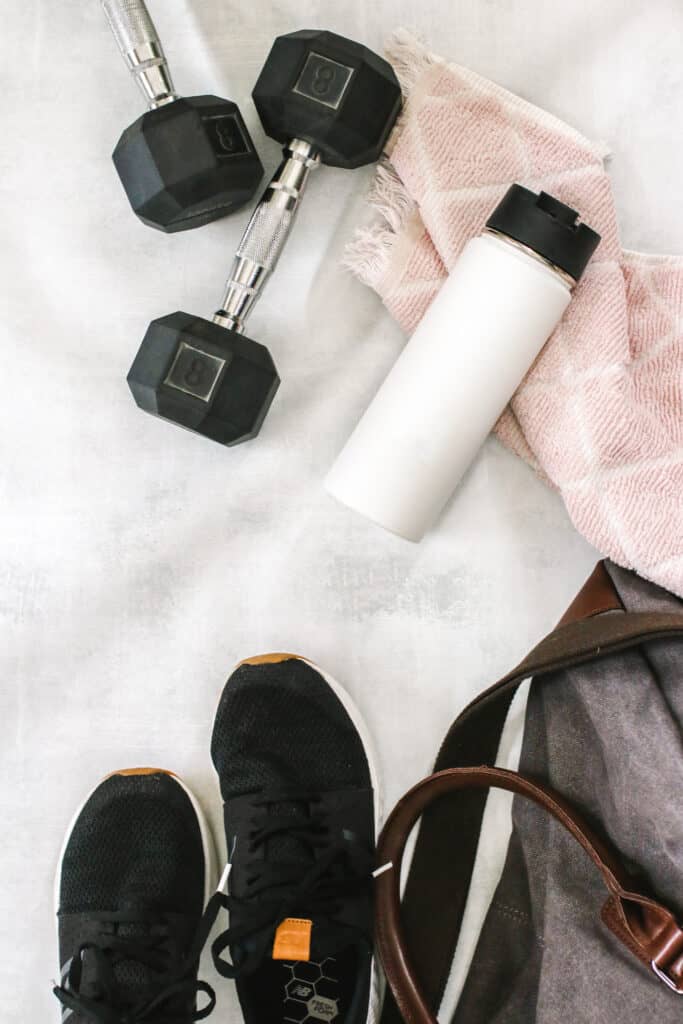 5. Write down your goals
I'm a firm believer that out of sight also means out of mind, and this goes for everything from people to tasks to goals. If I don't remind myself of my goals daily, I'm prone to wind up off course, frustrated and uninspired—i.e., not very productive. And the science backs me up on this.
One 2015 study in particular found that, financial incentives aside, simple goal setting exercises were enough to increase employee productivity by up to 15% over non-goal setters. For me, goal setting amplifies my motivation, encouraging me to succeed for the sake of succeeding (meeting my goals) rather than for financial or external rewards.
But as humans, we're prone to forgetting our goals quickly if not reminded of them often. So, I make it a habit to write my goals out every morning—that way they're a front-and-center reminder of exactly what I plan to accomplish this year.
Get into your routine and don't forget to grab Purely Elizabeth Vibrant Oat Cups at Publix now! Here's to 2020 being the best year yet.
42