Make-up has always scared me. And since I tend to be an all or nothing kind of person, I eventually threw up my hands and gave up entirely. But I've made it a resolution this year to rethink that stance.
2016 #GlowGoal: Start Wearing Makeup Most Days
It's time to embrace a bit of makeup. Au naturale is great, but this girl looks a whole lot better with eye concealer. And lipstick. And maybe even a little blush.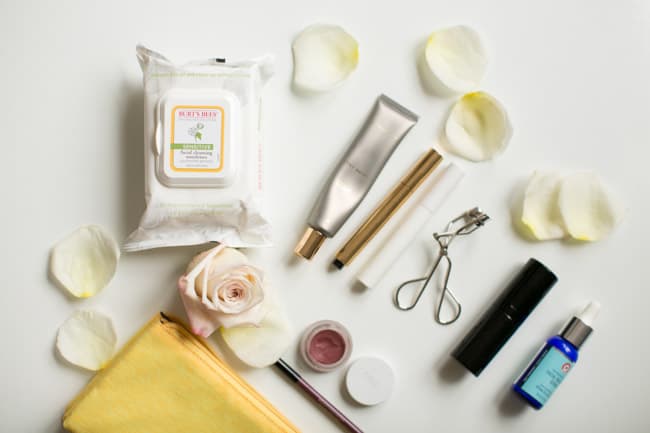 But getting myself ready while herding three kids in the morning can be a struggle. Fortunately, all it takes is a smart bedtime ritual so I'm ready to face the day and a few key products to get a natural, fresh look. Here are the morning makeup tips and tricks I use to do my skincare and makeup routine in 5 minutes!
1. Clean Palette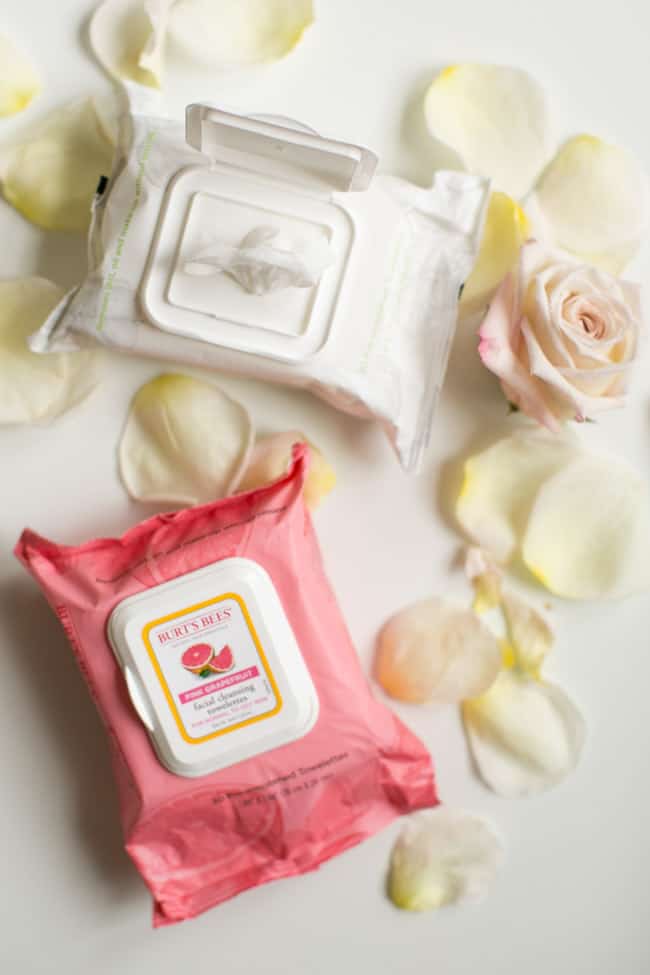 Cleansing face wipes are perfect for a quick clean in the A.M. to swipe off any dirt and oil that accumulated overnight. I never used to wash my face in the morning (didn't want to get my hair wet) but these Burt's Bees Facial Cleansing Towelettes are so easy and smell so good.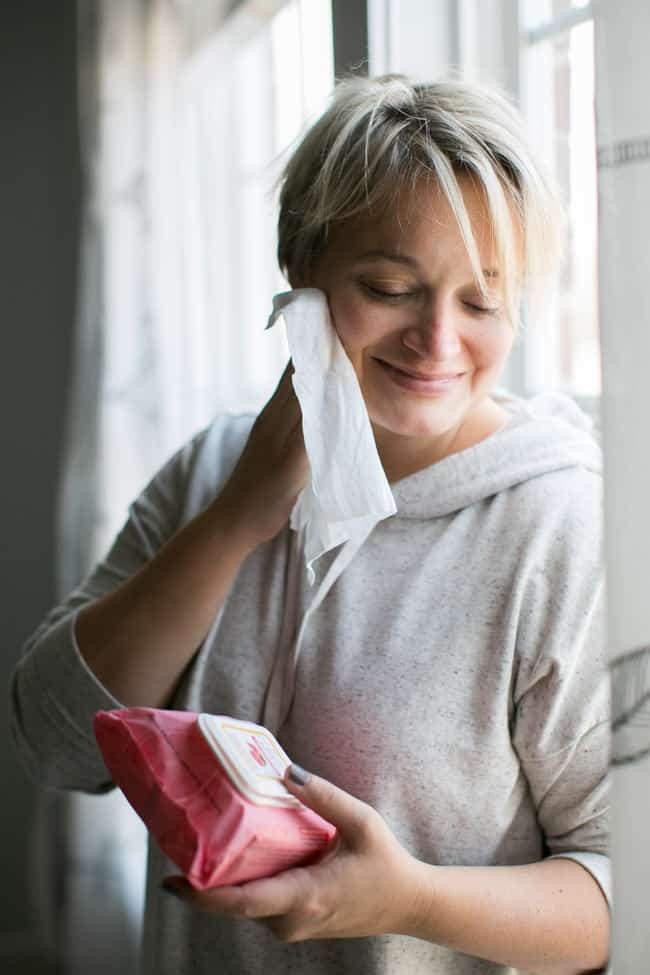 It's a fast way to get a clean palette for makeup without drying out my skin.
2. DIY Serum Foundation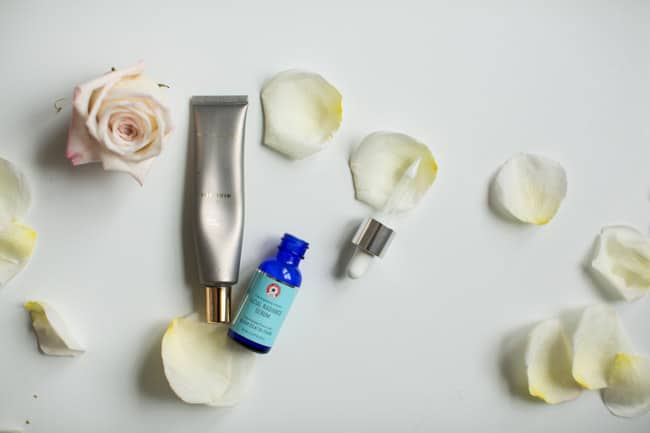 To even out my skin tone and moisturize at the same time I quickly DIY either a serum foundation or a tinted moisturizer. Squeeze a bit of both (foundation and either moisturizer or serum) onto your hand and quickly mix the two together with your finger.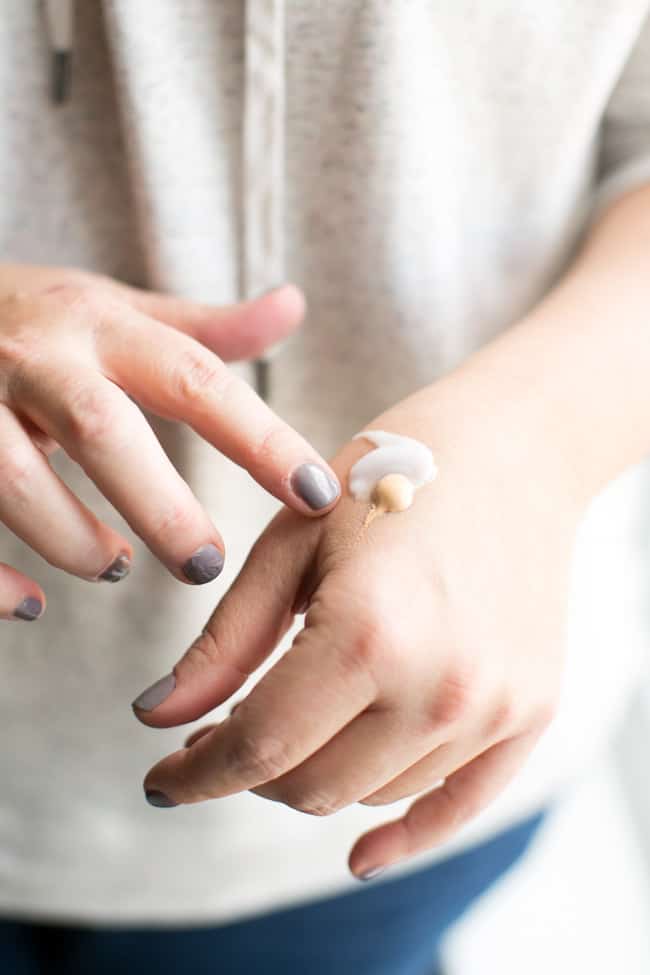 I've found that using a foundation brush to apply the mixture to my face is faster and easier than using my fingers, and it blends in much better.
3. Tackle Dark Circles
Dark under eye circles are a major problem for me. I've tried just about every concealer and application method to cover them up. Now I use a pen (like this BeautyCounter pen) to draw an inverted triangle under each eye. Then tap and blend down and out with your ring finger.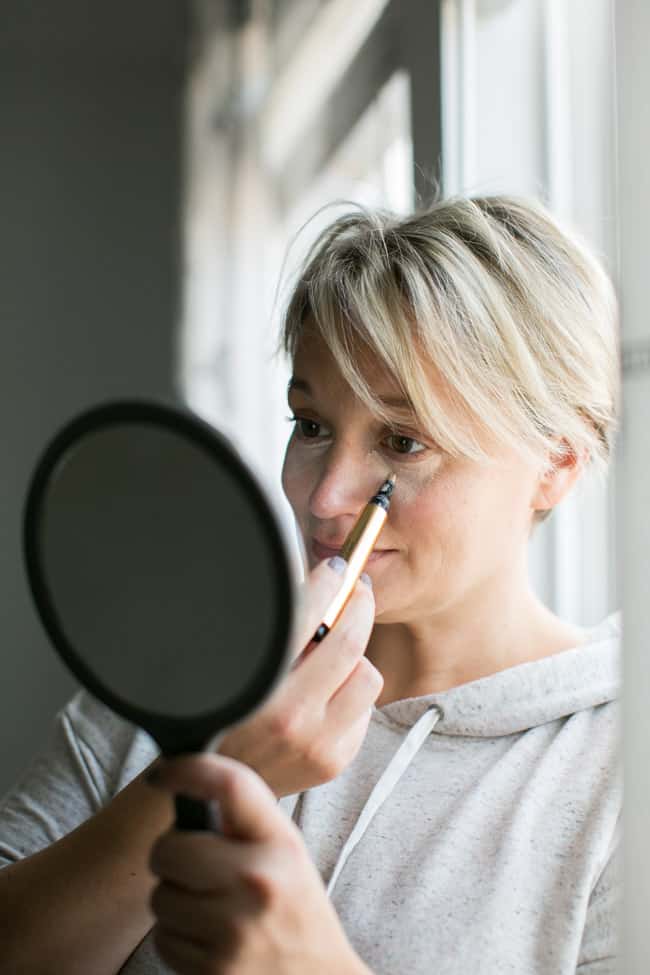 This provides good coverage without making me look like a reverse raccoon.
4. Double Duty Lipstick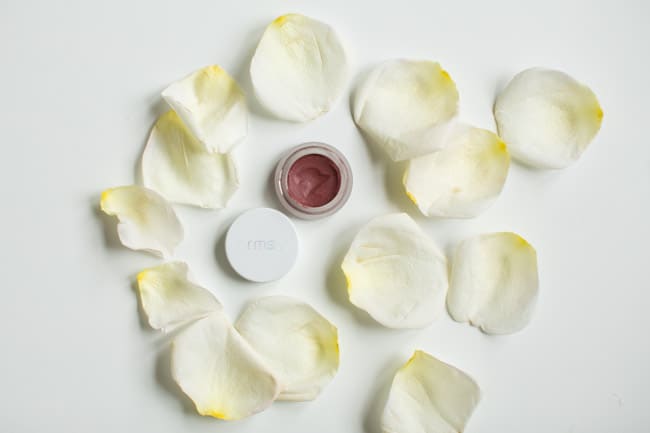 Oh the difference a little pop of color on your lips can make! Here's where a double duty product comes in handy. I apply a bit of RMS Illusive with my finger and then swipe what's left on my cheeks. It's more like a tinted lip balm than a lipstick but it stays on a super long time.
5. Natural Mascara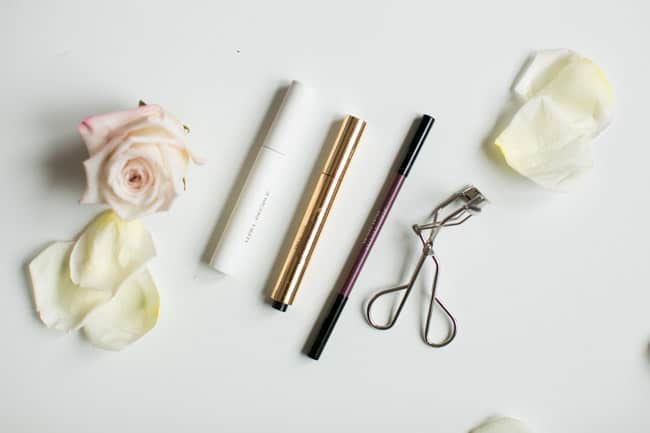 My kids think my eyelash curler looks like an instrument of torture, but to me, it's a beauty must-have. Then comes mascara, which makes a crazy world of difference for my eyes. I just started using W3LL PEOPLE mascara and love it. A makeup artist trick I learned is the start at the base of your lashes and kind of jiggle the wand slightly as you move up to more thoroughly coat each lash.
When I have slightly more time, I'll add eyeliner. If I'm using brown, I'll shade my eyebrows too. But usually I use purple liner, my favorite color for brown eyes, so I skip the shading. Purple eyebrows, anyone??
What's your favorite makeup trick for getting out the door in the morning?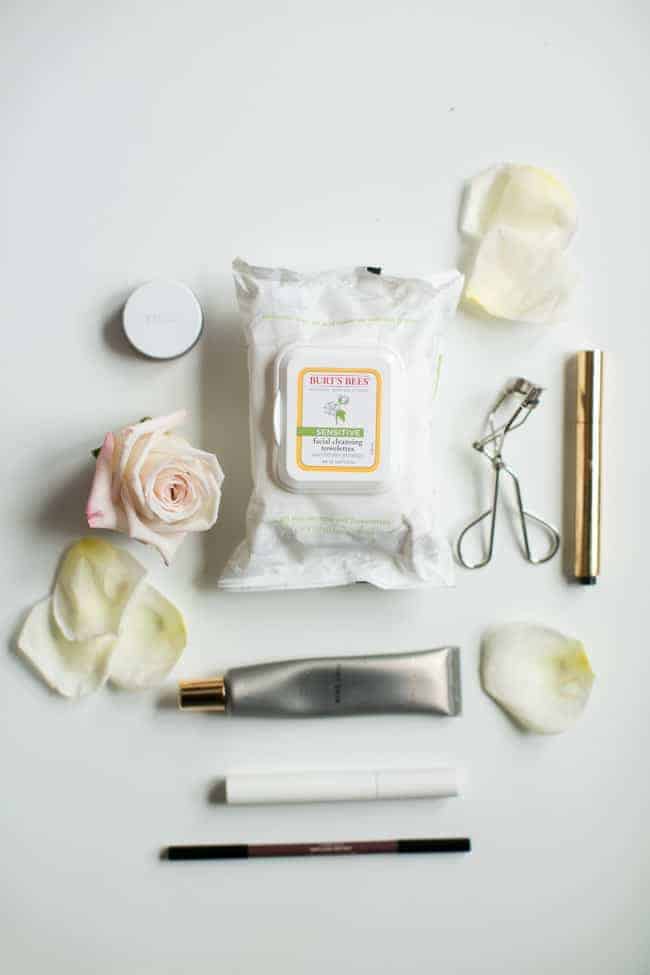 15