This is a sponsored post written by me on behalf of INVIA. All opinions are 100% mine.
How does the saying go? The early bird gets the worm? I'm a firm believer that how you start your morning plays a huge role in not just the quality of your day, but also the quality of your work and your life. I have been a huge fan of morning rituals for a few years now, but it wasn't until I broke my arm a couple of weeks ago that I really appreciated them.
Once my early morning "me time" went out the window, so did my productivity, my mood, even my health. Without structure and a solid start to my day I floundered—hard. But now that I'm feeling a little better, I think it's time to double down on my morning rituals and get back on track.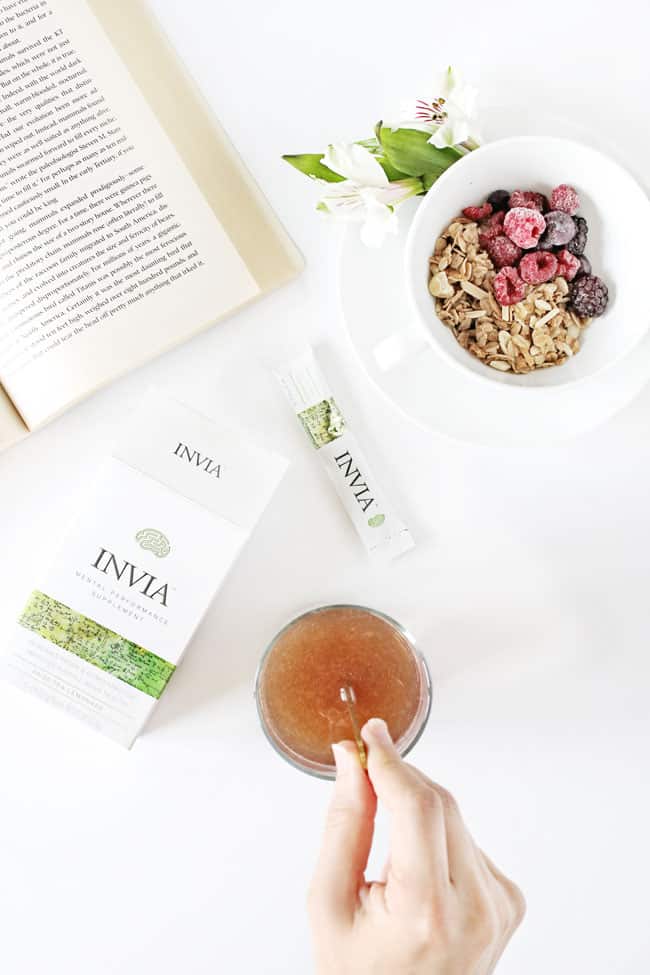 5 Morning Rituals for a Super Productive Day
Here are five of my favorite morning rituals to send your productivity through the roof.
1. Eat the same breakfast every day
It's been proven over and over again that making decisions is hard work. In fact, researchers have even come up with a name for the exhaustion that comes from making decisions, it's called "decision fatigue" (creative!).
Basically, the more decisions we make in a day, the harder it is to focus, concentrate and make good decisions. Even something as simple as deciding what to eat for breakfast can cause decision fatigue.
To prevent this, try to automate as many small decisions as you can during the day, starting with breakfast. Make a big batch of oatmeal the night before or buy a few boxes of the same cereal, and eat it until it runs out. Having to make even one less decision will do wonders for your productivity.
2. Journal
Whenever I tell people I keep a journal, I always get funny looks and a few eye rolls. It sounds so sixth grade, I know, but when done right, journaling can kick your productivity into overdrive. Rather than simply chronicling my days, I use my journals as a brain-dump of sorts. It's a way to remove all the random thoughts, fears and ideas floating around in my head so that my mind can concentrate on what really matters.
Buy yourself an inexpensive spiral notebook and spend 20 minutes every morning writing whatever comes to mind. Don't force it, don't try to think of something witty to say and don't edit your words. Simply get all those random thoughts out of your head and onto the page. Once your mind is clear and calm, you'll be amazed by how much easier it is to focus.
3. Boost your focus with supplements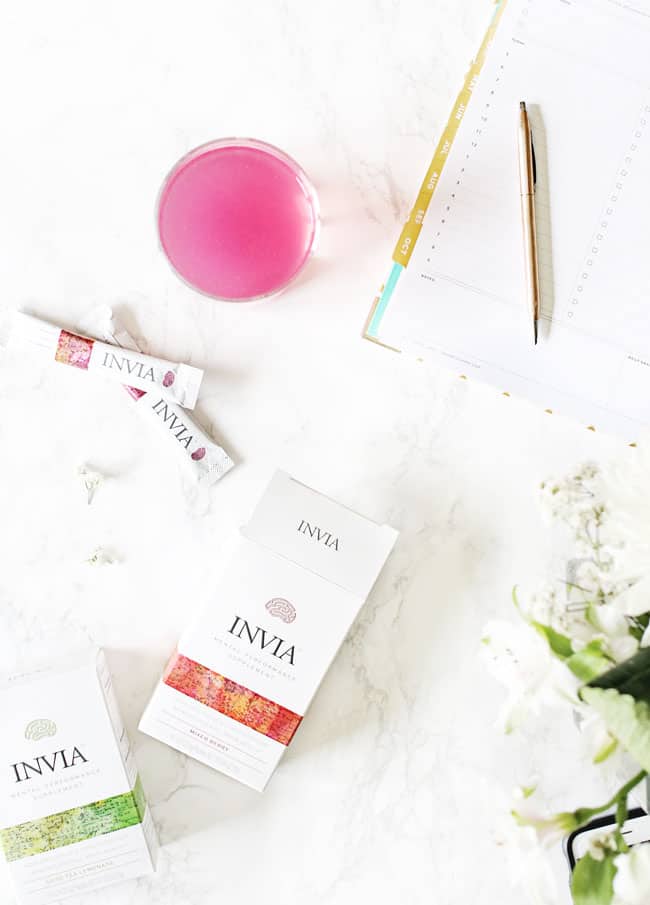 I used to rely on coffee to give me the energy I needed in the morning to get to work—only to crash a few hours later. But that was until I learned about focus-boosting supplements. It's be shown that certain compounds like Vitamin B, Vitamin E, and ornithine can improve concentration and boost energy. Unlike coffee, which uses caffeine for a temporary boost, a good focus-boosting supplement like INVIA boosts brain function as well as energy.
INVIA contains a blend of Cognizin® Citicoline, ornithine, and vitamins and minerals to help enhance memory and concentration, release stored energy and fight free radicals. And when taken in the morning, INVIA can boost your productivity all day long.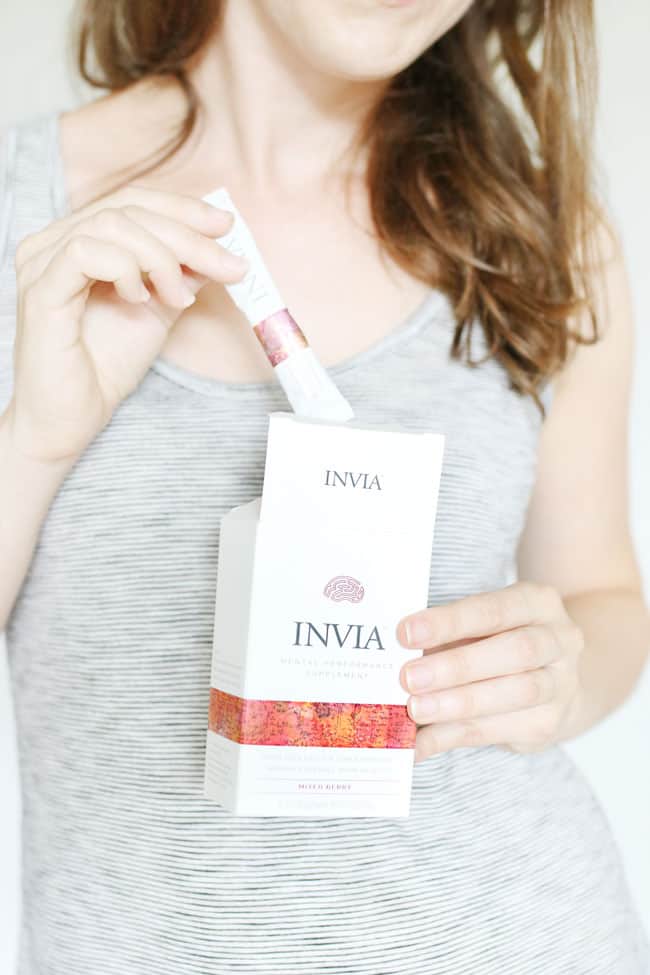 I especially like how INVIA comes in portable single-serving packets that you can simply mix with water. I can set a packet out the night before with a glass of water, and it makes for one less decision I have to make in the morning (remember decision fatigue?). The small dose of caffeine keeps me alert and focused while the Cognizin® Citicoline and ornithine boost concentration.
In addition, drinking water (especially early in the day) has been shown to help you think more clearly, improve energy levels and elevate your mood. While I find it hard to drink lots of water when I wake up, INVIA's Mixed Berry and Lemonade Tea flavors help motivate me to stay hydrated.
4. Get inspired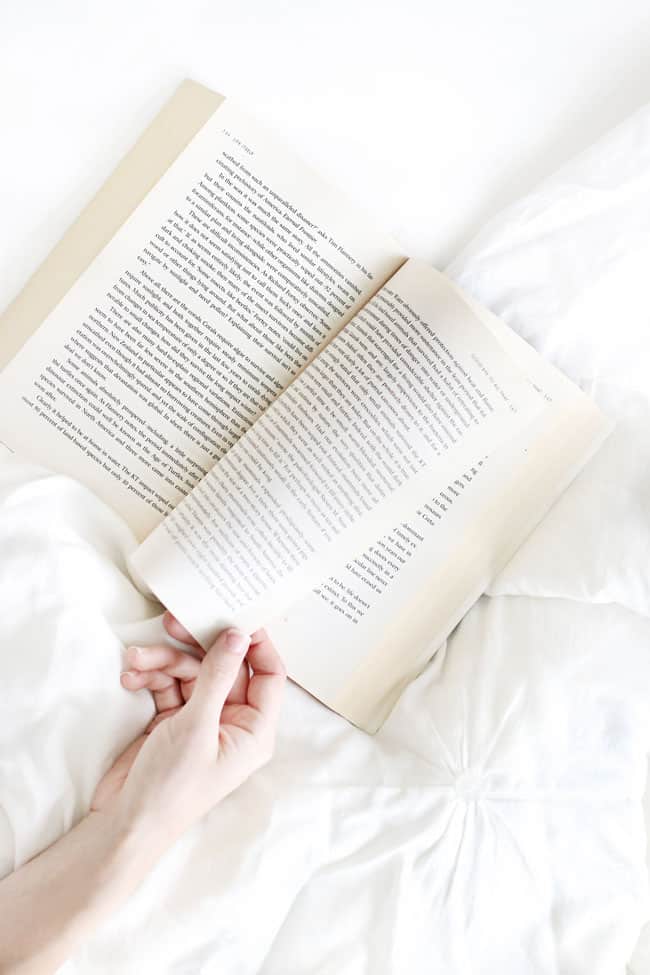 Mindset plays a huge role in productivity. It's important to spend some time every morning "powering up" or getting in the right mood to tackle your day and not get bogged down by the never-ending to do list. Set a timer for 15 minutes and read a good book, listen to music, or practice a new skill. Or if you work in a creative field, it can also be helpful to spend a few minutes surfing Pinterest or Instagram for visual inspiration. I find that filling my mind with ideas in the morning often leads to insights and inspiration for projects I tackle later in the day.
5. Work on a passion project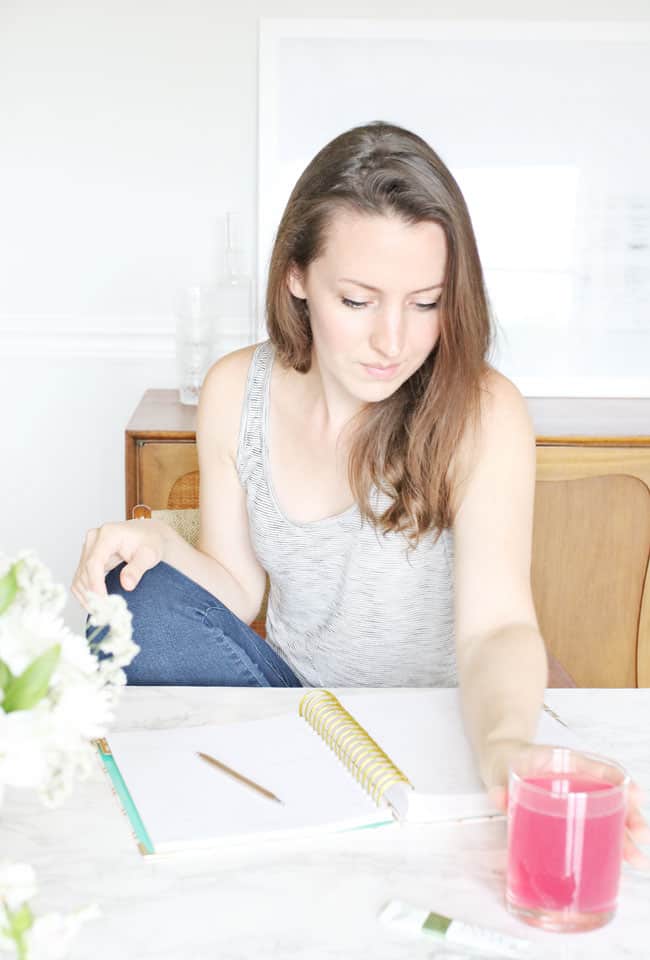 There are days when I feel so overwhelmed that everything else goes out the window. On those days, I like to use my morning hours to focus on the one project that means the most to me—even if it's just for 30 minutes. Not only do I feel accomplished first thing in the morning, but making time for a project I'm passionate about does wonders for my mood. And a good mood helps me be more productive the rest of the day.
1