This is a sponsored post by Starbucks. The opinions and text are all mine.

My morning routine used to look a lot like this: Alarm goes off. Snooze. Alarm goes off. Snooze. Alarm goes off… followed by a blur of coffee, clothes and breakfast, if I was lucky. A morning routine was the furthest thing from my mind for most of my twenties. Then in my thirties it became one of my only sources of sacred "me" time.
And I was hooked.
These days my morning routine looks a lot different. For one, it's packed to the brim with things that fill my cup and replenish my spirit (cheesy, but true). It's also my way of finding focus so I have the energy to get through the day and feel productive. But to get to that sweet spot, I had to take a long hard look at my habits and find small ways to maximize my mornings.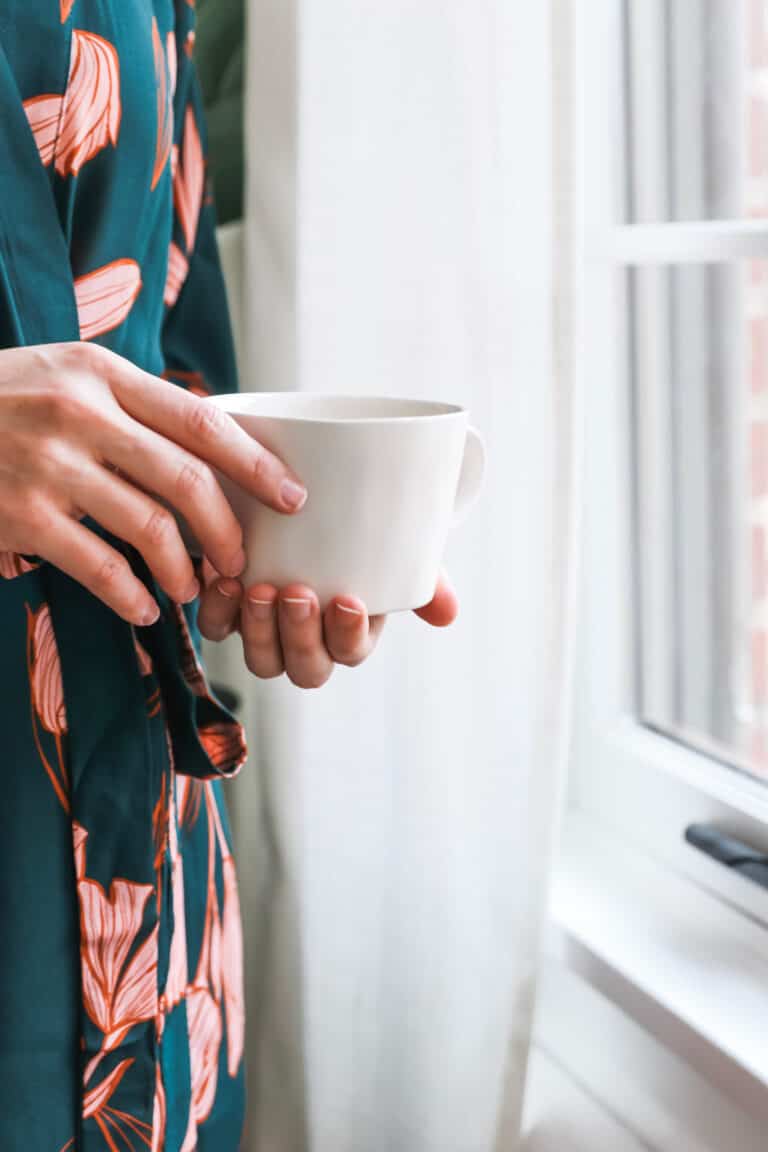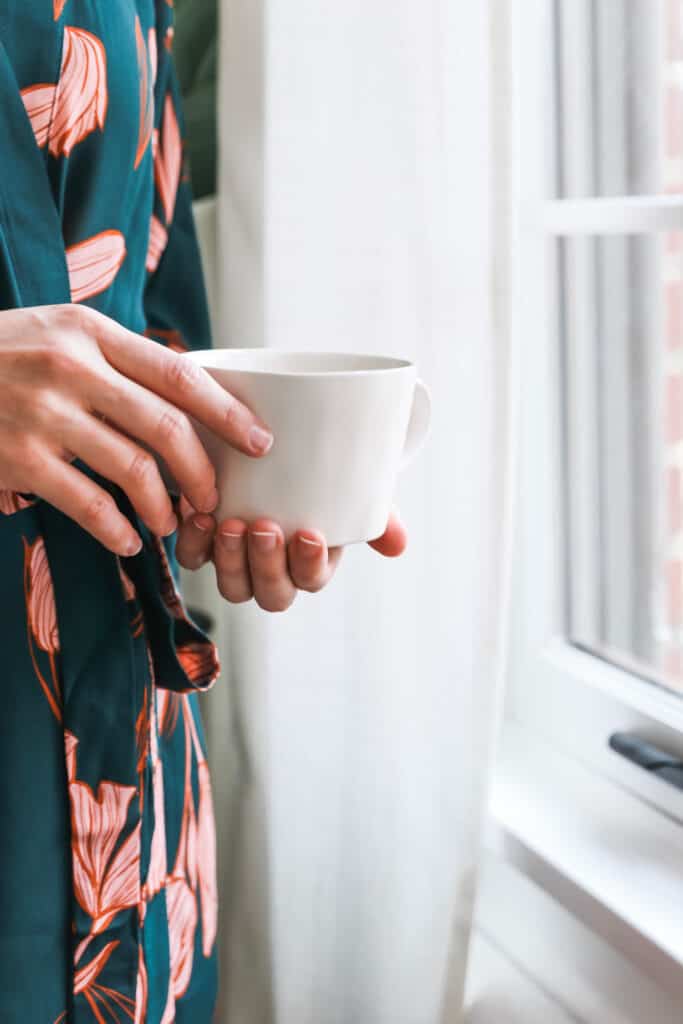 Small changes in your everyday routine can have a big impact, not just on your self-care but also on your productivity. Here's a few simple ways to overhaul your morning routine, because starting your morning right is the key to having a good day.
How to Overhaul Your Morning Routine
First and foremost, I don't think your morning routine needs more clichéd to-dos like, "exercise," "meditate" and "eat a well-rounded breakfast." Yes, those things are important and make a great addition to any a.m. routine.
But chances are you already knew that—like, years ago. And I don't think you should necessarily cut out "bad" habits and replace them with "good" ones, either. Instead, look for ways to make the things you love really serve you.
Take my morning cup of coffee for instance. I love it so much that I made it a centerpiece of my daily routine—an event that I can savor and use to practice mindfulness. I look forward to it every morning as a way to slow down and feel more grounded.
And it really does make a huge difference in how my day feels. With the holidays over and the new year well under way, what better way to recharge than by honing in on those morning habits that bring joy and focus.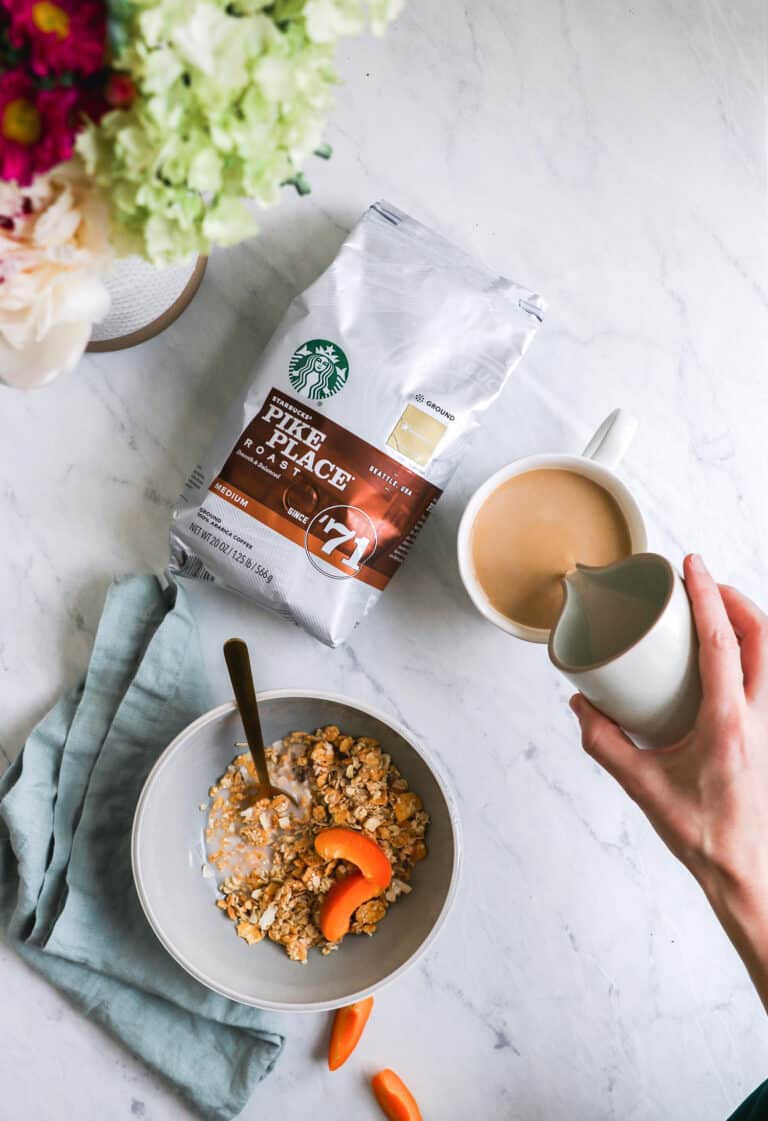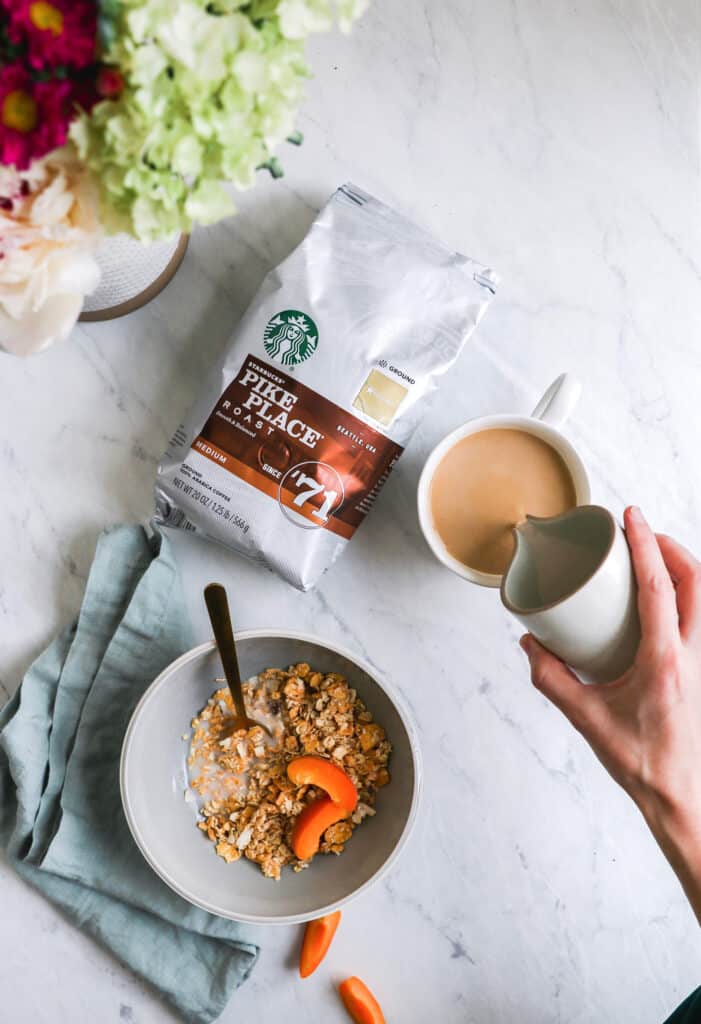 Here are 6 of my favorite ways to mix up my morning routine for maximum self-care and productivity.
1. Enjoy that cup of coffee—mindfully
I look forward to my morning cup of coffee every single day. But rather than drink it quickly and mindlessly, I turn the experience into a meditation exercise of sorts and really savor the practice of fixing and drinking my coffee.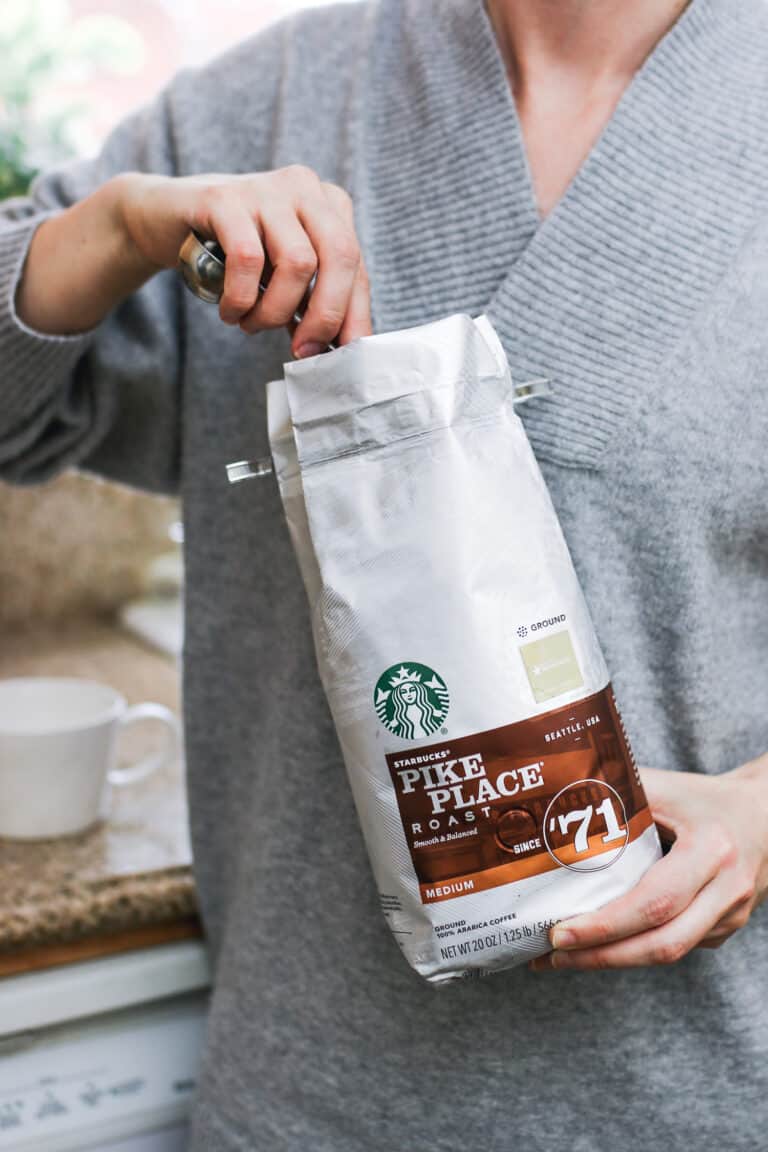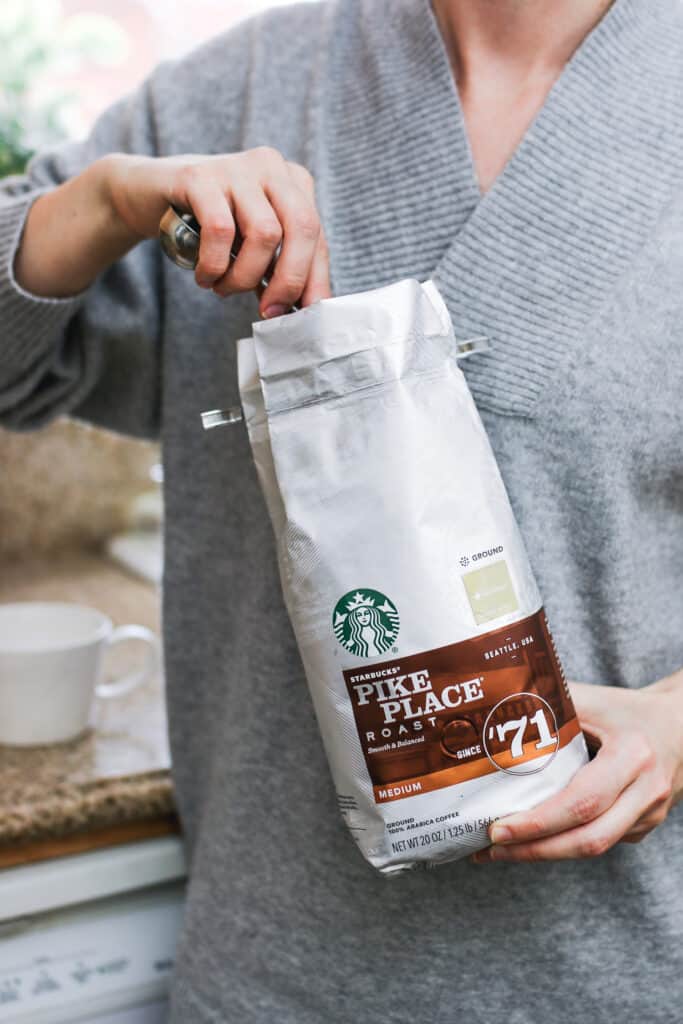 I usually choose a bold, medium roast coffee that I can sip slowly and savor but that still excites my taste buds. Starbucks® Pike Place® Roast Coffee is perfect for this. Then, instead of hurrying through the process, I pay attention to the steps: the way the bag feels in my hand, the aroma when I open it, how the coffee grounds sound as I spoon it into the filter and the way the steam rises from the pot as it perks.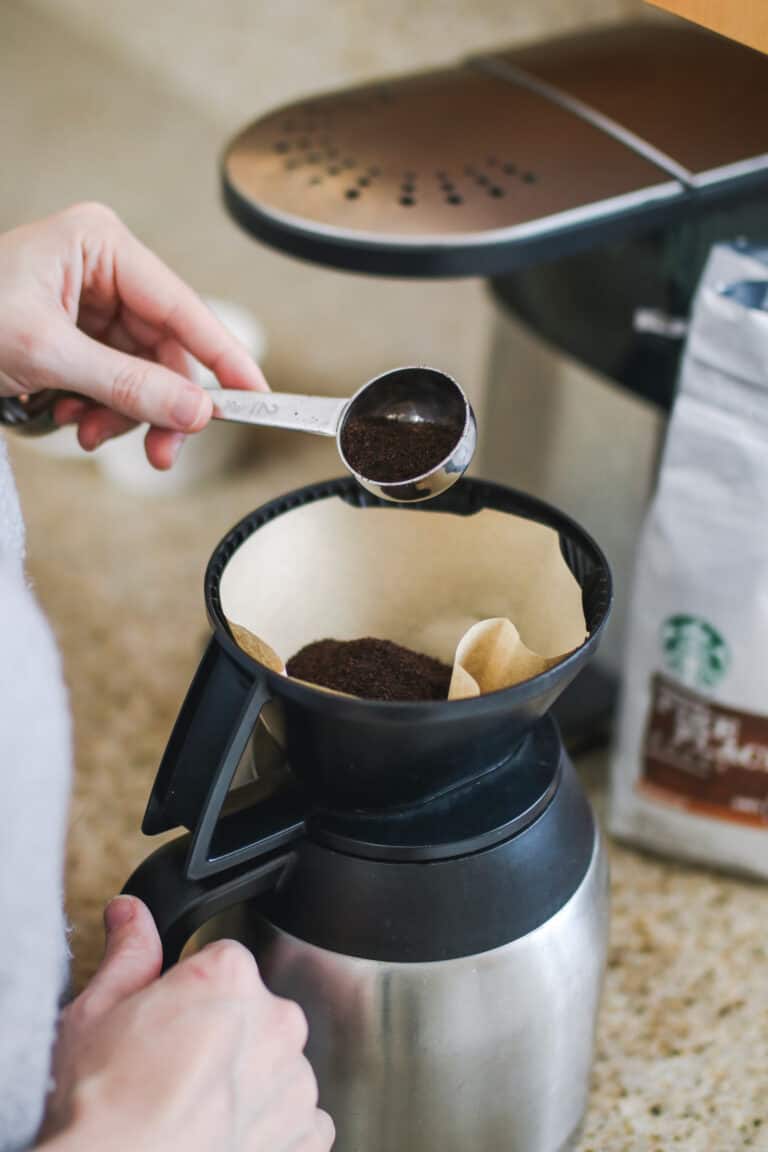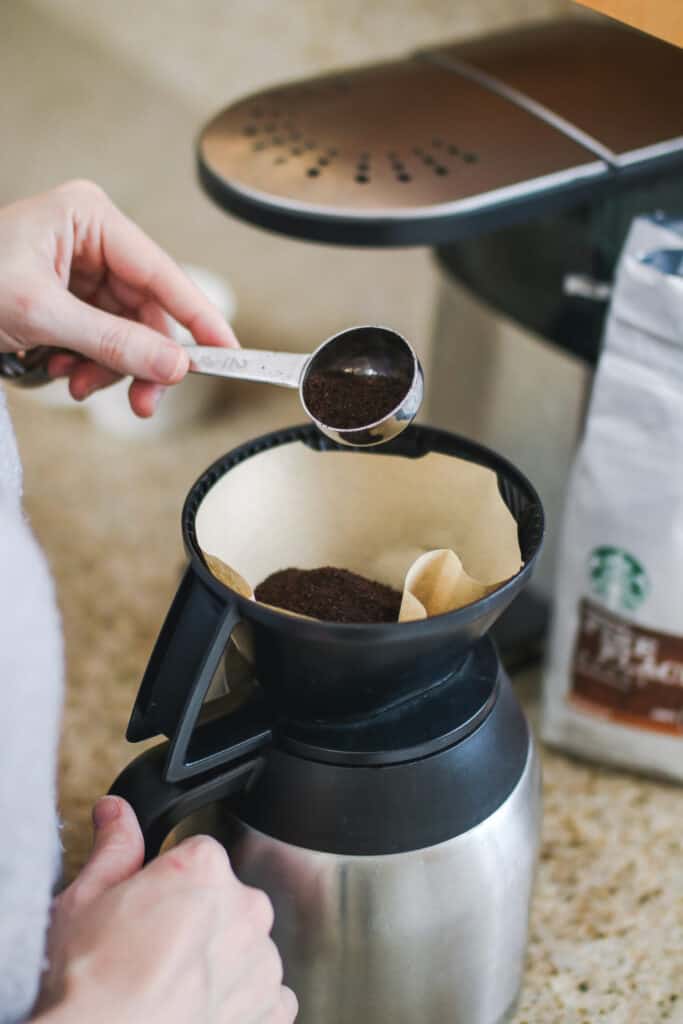 Then, and this is the fun part, really savor your cup – the flavor, the smell, the way it warms your stomach.
Starbucks® takes the time to perfect their coffee, so every cup is filled with rich flavors and smoky aromas. And I love the way Starbucks® Pike Place® Roast blend is strong without being overpowering, so you can take your time and enjoy the experience.
I always pick up some in the coffee aisle whenever I'm at my local Publix, so I always have some on hand. And while I don't even add any sugar to mine, just some milk, you can experiment with sugar and creamers to add more variety to your mindfulness exercise.
Then sit back and enjoy the way the flavors play on your palette and give you a boost.
2. Get some sunshine
Sunshine is primo when it comes to things like regulating hormones, boosting mood and balancing circadian rhythm. And it's most important first thing in the morning. Not only can it boost energy levels if you're feeling groggy but it can also help you fall asleep quickly and sleep soundly through the night.
But it's not enough to be near a window—you need to feel the sun's rays on your face to reap the full benefits of light exposure. As soon as you wake up in the morning, get outside (or if it's cold out, stand at a window that directly faces the rising sun) and bask in the sun for 10 minutes.
3. Go for a walk
I recently started walking, but not for the health benefits (of which there are many—so that's a plus). Instead, I like to walk because it breaks the mundane pattern of our lives.
Walking outside forces you to take part in the world. It refreshes the mind and can even spur insight or flashes of inspiration. And on mornings when I'm feeling especially lethargic, it gets the blood moving without making me feel completely spent later in the day.
4. Enjoy breakfast slowly
For some it becomes a habit to run out of the house with breakfast in hand, just to fit it in. However, there are benefits for both your mind and body if you give yourself time to sit down and enjoy your breakfast.
Sometimes this means waiting until you get the rest of your routine out of the way! And this way, you can have more energy throughout the day because you didn't rush a quick meal right when you woke up.
When you eat, eat slowly, and, again, mindfully. Eating slowly is said to improve digestion and relax the body. This is a great time to enjoy that daily cup of coffee!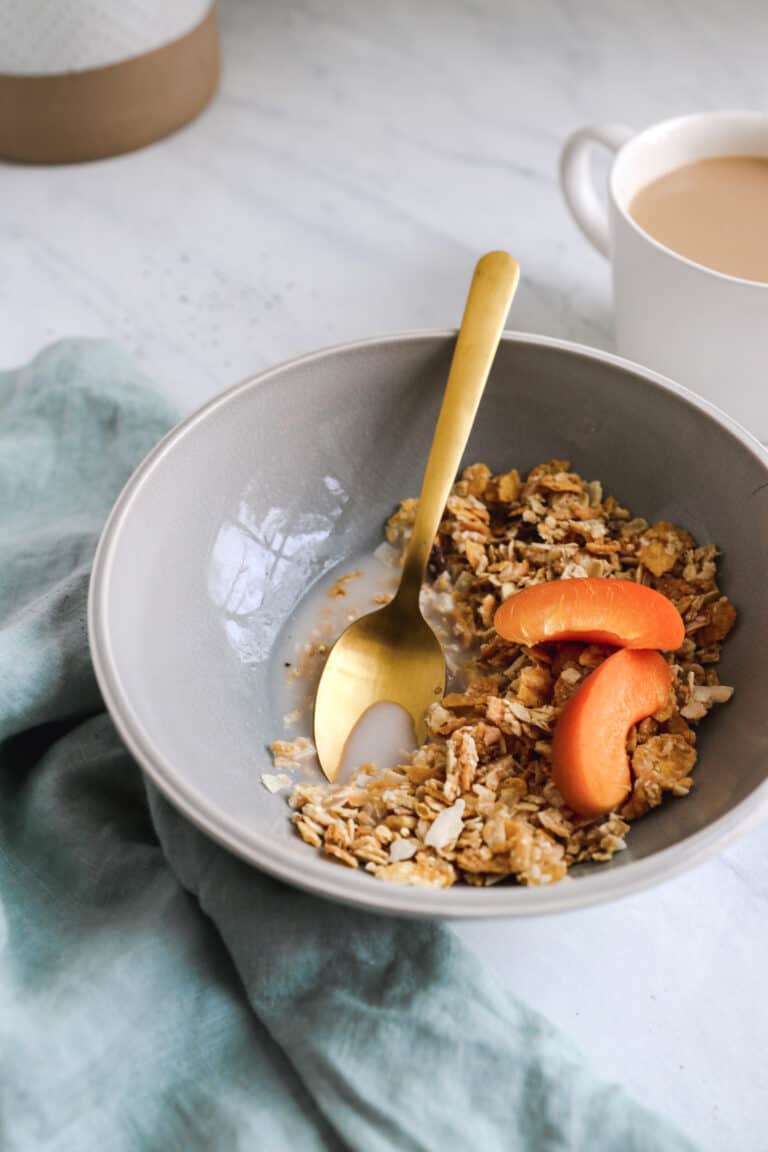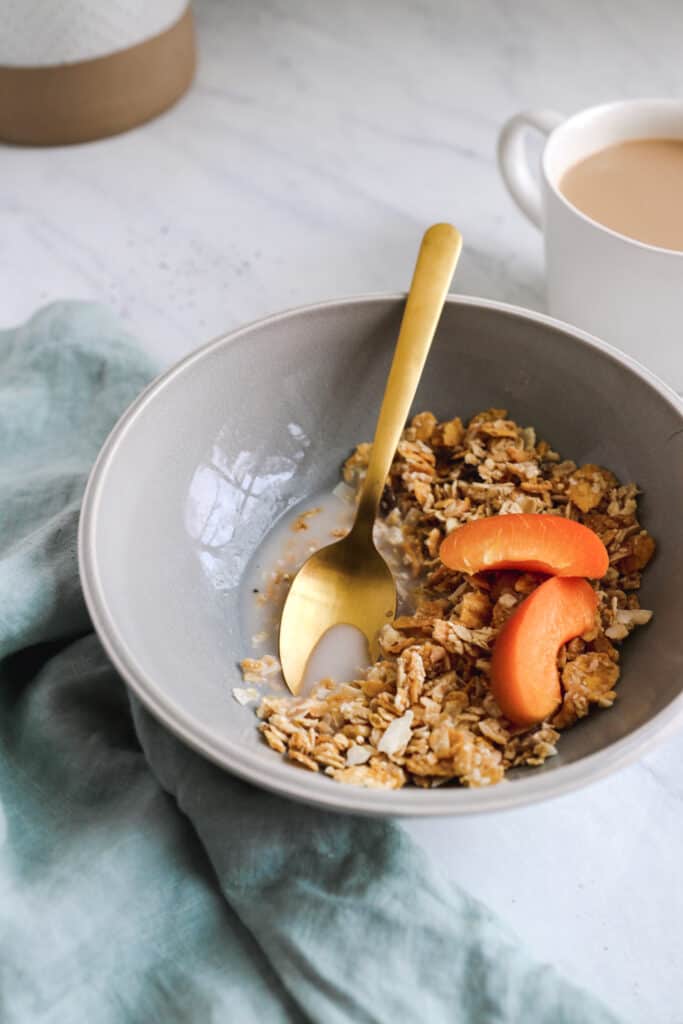 5. Spend 5 minutes on a hobby
Our time is limited and the last thing you might have room for in the morning is a hobby. But it's really important to put yourself—and your mental well-being—first.
Set a timer for 5 minutes and fully devote yourself to that hobby you've been putting off, whether it be writing poetry, taking up palm reading or learning astrology. Five minutes can do wonders for your sense of accomplishment and give you the head space to tackle the rest of your day (i.e., someone's to do list) without feeling resentful.
6. Choose one goal for the day, then do it immediately
We live in a world that doesn't stop, so it always feels as if there are a million things on our to do list. Rather than trying to do them all, I challenge you to choose one activity that will move you closer to your goals.
Put another way, what's the one thing that, if you weren't able to do anything else today, would still make you feel proud and productive? Now, do that thing first before you check your emails, read the news or hop on social media. You'll be amazed at what you can get done in a year when you put the most important tasks at the top of your list.
There you go! Once you start doing these 6 things, your morning will be something to look forward to rather than snooze. To get a head start, from 1/4/19 – 1/17/19 you can receive a coupon for $5.00 off any one Starbucks® 20 oz. packaged coffee or K-Cup® pods 32 ct. at Publix. Click here to take advantage of the savings.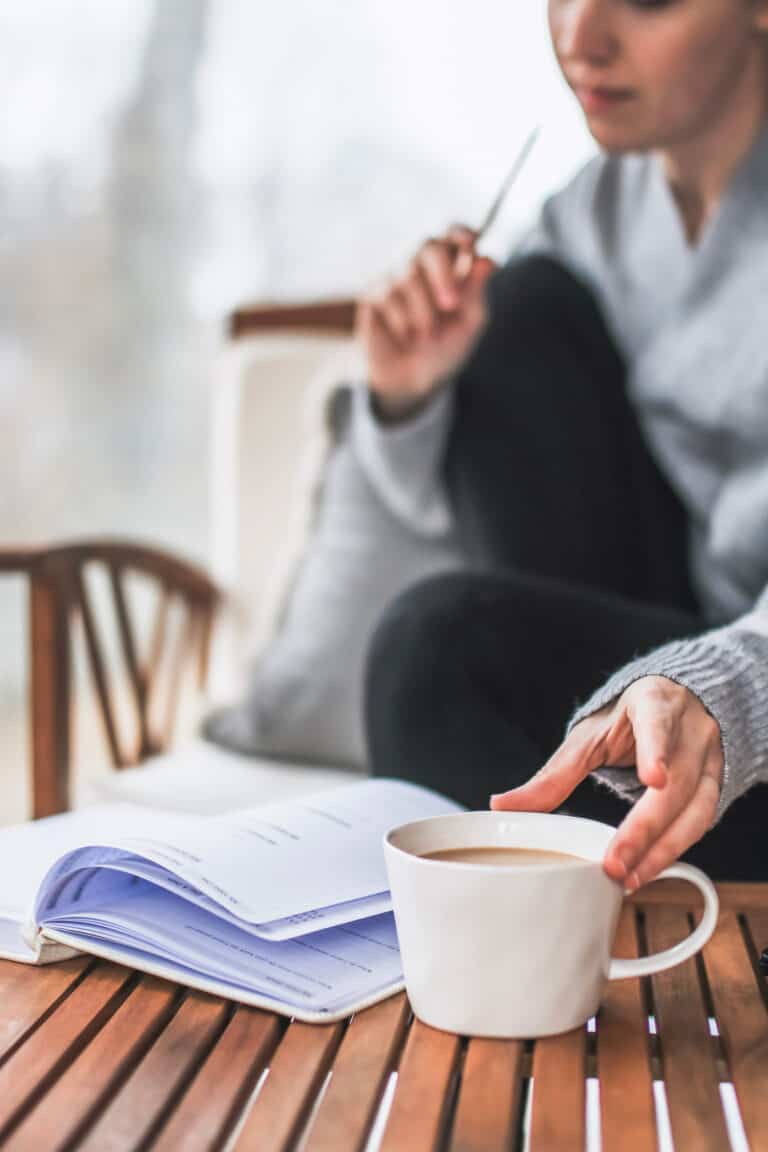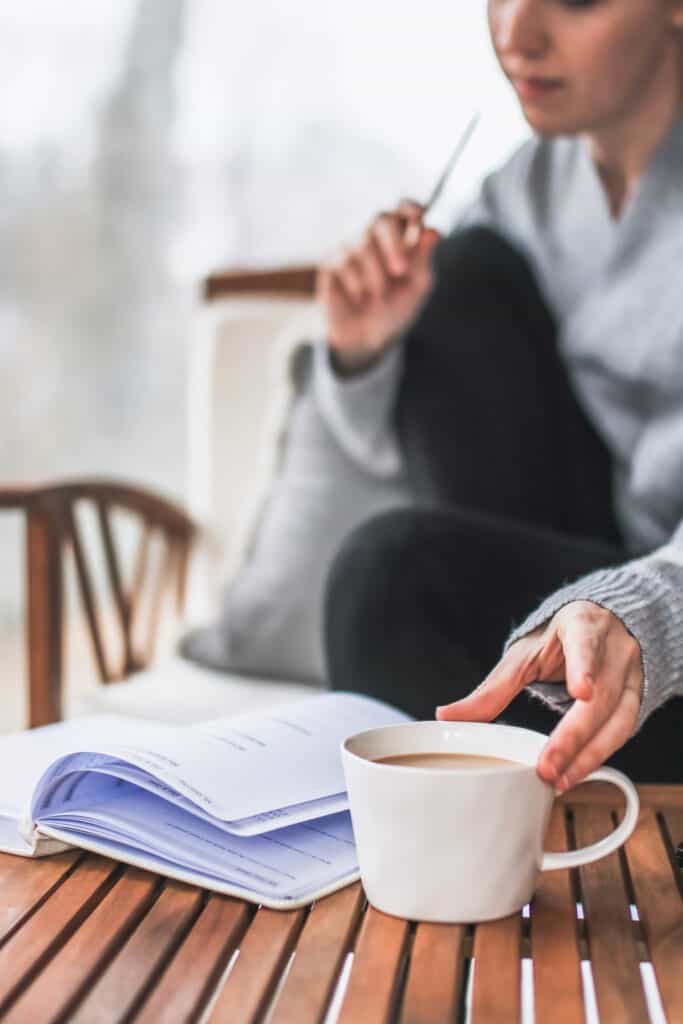 Starbucks® and the Starbucks® logo are registered trademarks of Starbucks ® Corporation used under license by Nestlé.
14