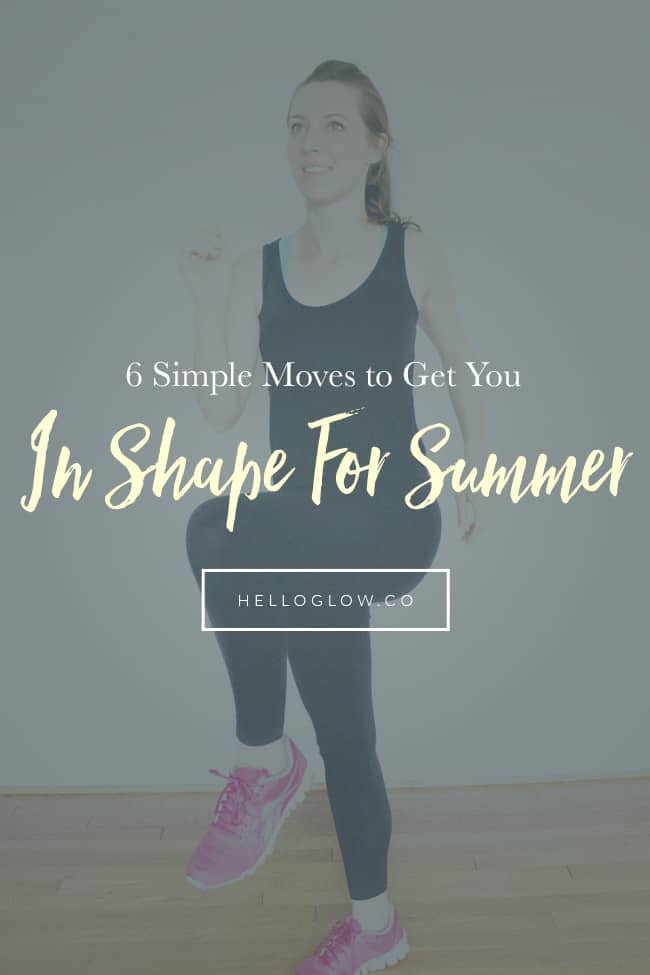 Summer is quickly approaching, and it is the perfect time of year to kick your fitness routine up a notch. The days are getting longer, and temperatures are rising, giving us all a good excuse to spend a little more time outside moving our bodies. Whether you are looking for a quick toning routine to get you ready for the beach, or want to build some strength to help you prepare for amazing summer hikes, this bodyweight routine is the perfect way to get ready for summer. Perform three rounds of the circuit below.
Curtsy Lunge to Lateral Lunge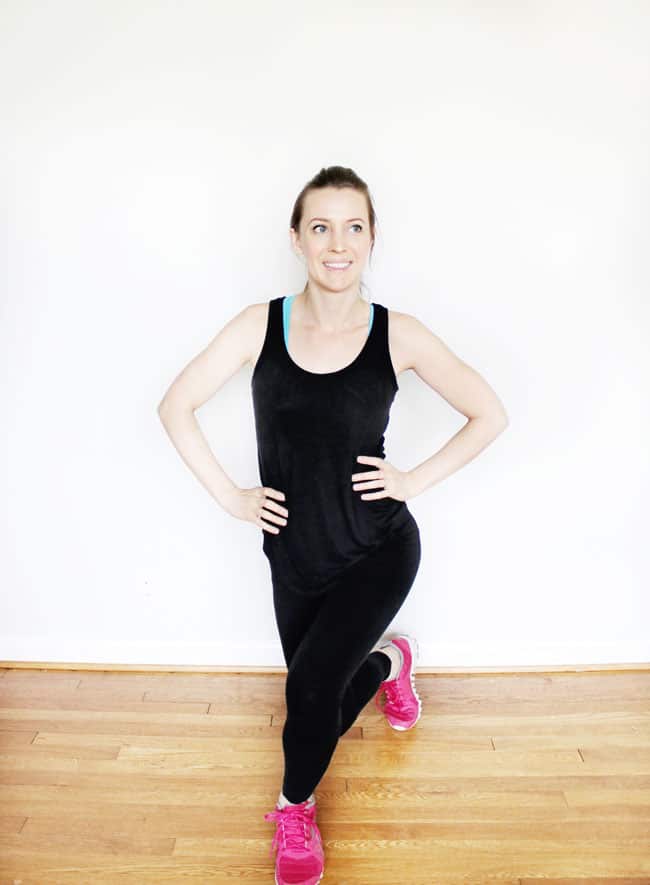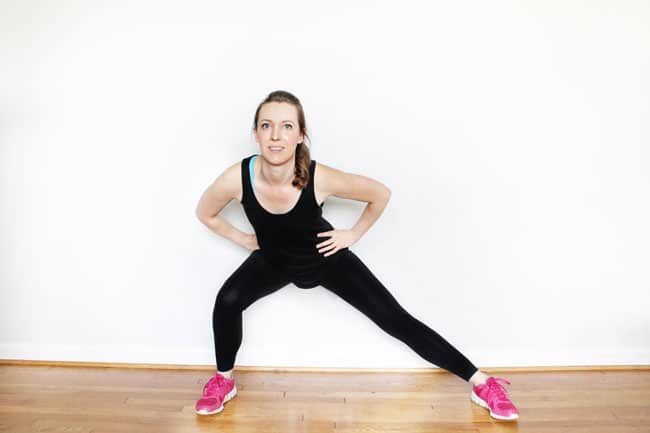 Begin in a standing position with feet hip distance apart. Step your left leg behind you as you lower into a curtsy lunge, driving your weight into your front heel and keeping your hips squared forward. As you come up from the lunge, step your left foot out to the side and perform a lateral lunge. Repeat for 10 reps on each side.
Skater Jumps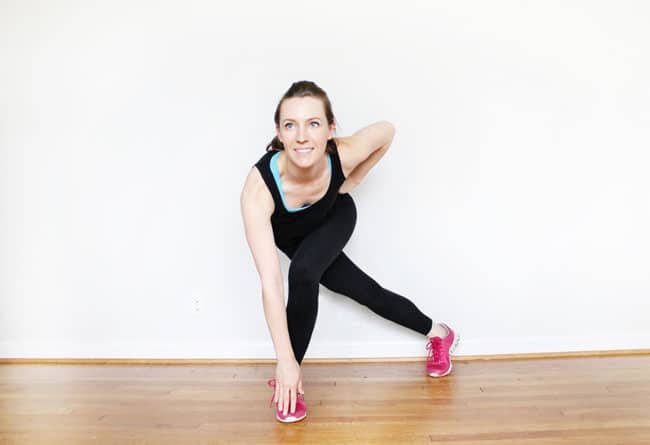 Drop down into a mid-squat position with your feet hip distance apart. Perform a lateral jump to the right landing on your right leg. Keep your left leg behind you, then repeat going the other direction by jumping to the left and landing on your left leg. Keep your chest up and your body low as you jump side to side. Complete 30 reps total, 15 reps per side.
Tricep Push-Ups with Kickback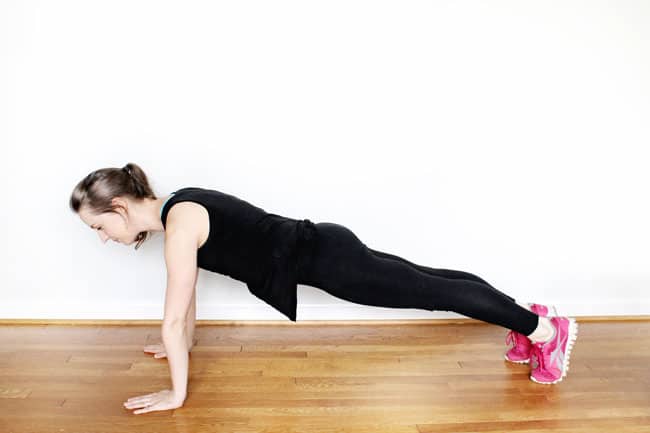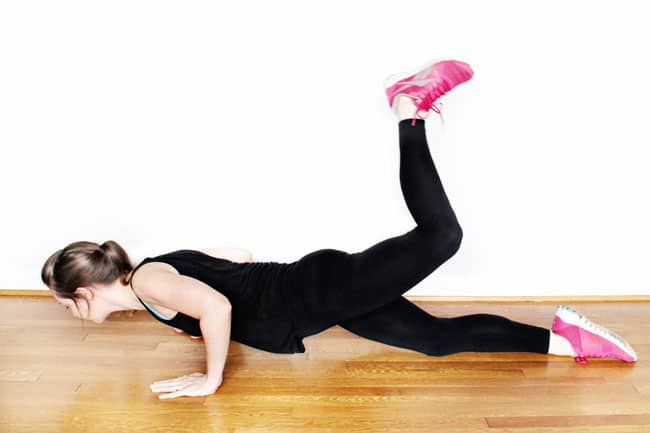 From a straight-arm plank position, lower onto your knees and stack your wrists directly beneath your shoulders. Make sure your elbows are close to your body, as you lower down to perform a tricep push-up. As you lower into your push-up, kick one leg up to perform a glute kickback and lower your leg back down as you rise up. Alternate legs with each push-up, and perform 12 reps total.
V-Sits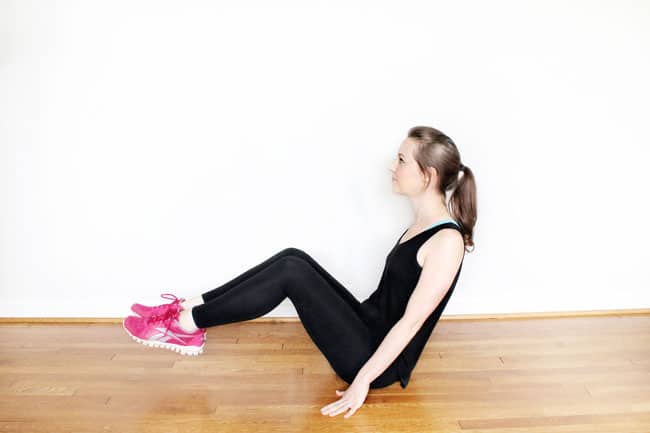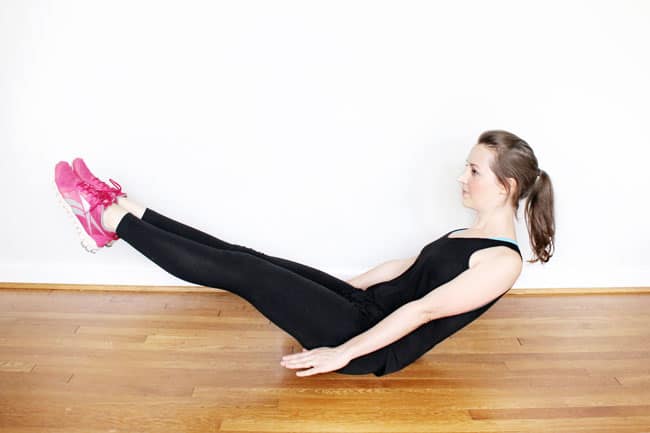 Begin in a seated position on the floor with your knees bent and palms flat on the ground. Lift your feet up a few inches from the ground, and unfold from your starting position by straightening the legs and lowering your torso towards the ground. Engage your core to bring your body back to the starting position. Perform 12 reps.
High Knees

Starting in a standing position with your feet hip-distance apart, jog in place bringing each knee as close to a 90-degree angle as you can. Keep your chest up, and land softly each time. Complete 50 reps total, or 25 reps per side.
Photos by Stephanie Pollard
0