If you've been reading Hello Glow for a while, you know that we love essential oils. Our founder Stephanie is even a certified aromatherapist! Whether you're mixing up some DIY household cleaners or a face mask to combat breakouts, there's an essential oil for just about everything.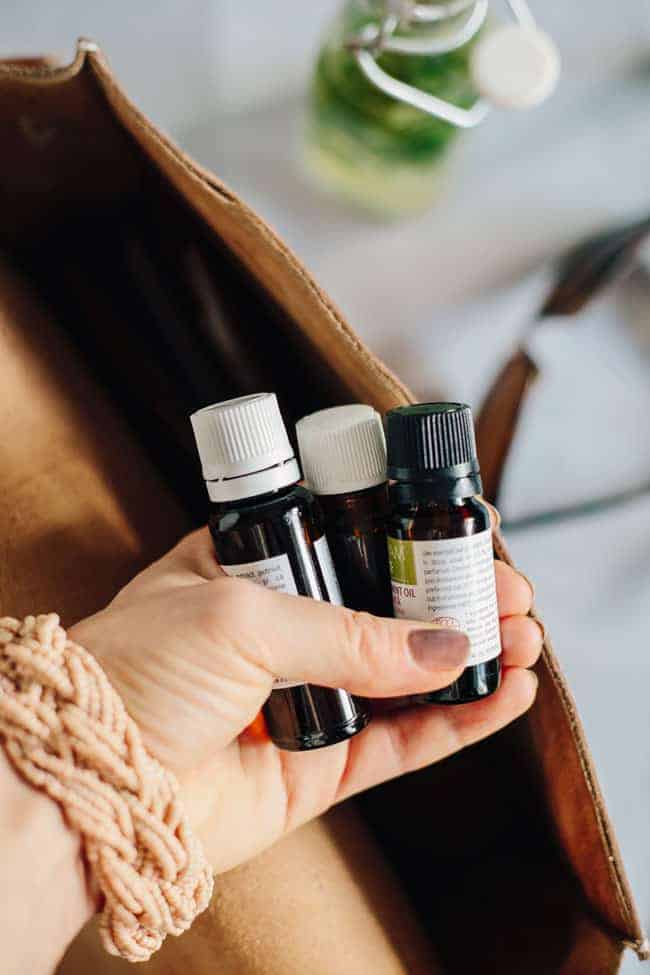 Must-Have Essential Oils
Essential oils are so versatile, it's no wonder they appear in so many natural skincare products. We asked the creators of some of our favorite brands to share their must-have essential oils–and their answers surprised us. (Spoiler alert: tea tree and peppermint oil did not get a mention!)
1. Roman chamomile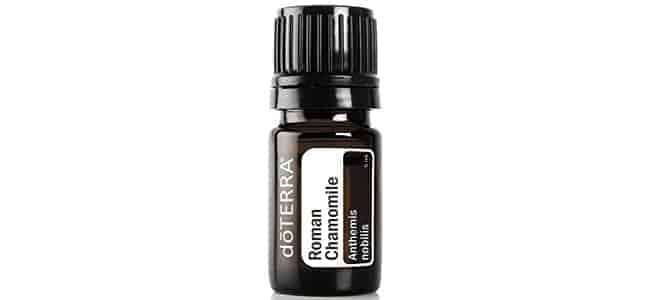 Roman Chamomile is my go-to essential oil lately— I keep a little roller ball of it in my bag at all times. It has a unique honeyed apple scent that is sometimes reminiscent of fresh hay or grass. Most people think of roman chamomile as a sedative and drink it as a tea for insomnia. It's also amazing for stress, anxiety and adrenal fatigue. I like to draw a bath of epsom salts and a few drops of the essential oil after a long week or rub a little over my chest and neck. It's also a great skin healer, soothing irritation and reducing inflammation- and acts topically in many of the same ways that it does emotionally! You can find it in our repair balm.
– Tara from Meow Meow Tweet
2. Geranium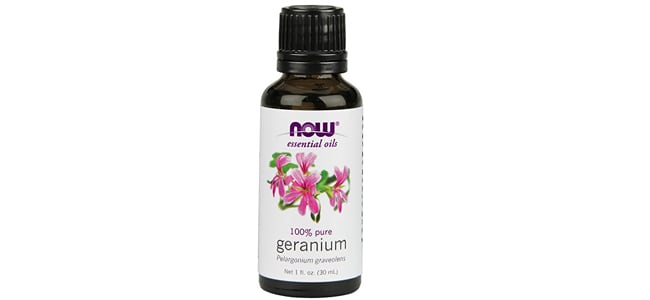 Geranium essential oil is one of my favorites. The fragrance is calming, warm, earthy, musky and reminiscent of an old fashioned rose. Its properties are varied but I love its soothing capabilities for the skin.
Geranium essential oil has been used in tablets to relieve the challenges (pain, skin sensitivity and itching) with shingles. It is wonderful in a tea to balance hormones. In our Rose Geranium Moisturizer it diminishes the affects of rosacea and skin inflammation and even treats acne.
HollyBeth Organics Rose Geranium Face Moisturizer and Rose Geranium Toner showcase the great benefits of this healing and uplifting oil.
– HollyBeth Anderson from HollyBeth Organics
3. Sandalwood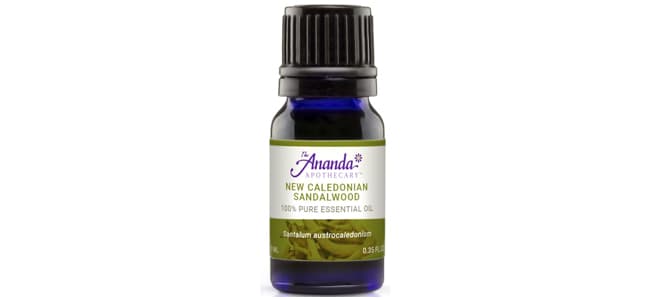 New Caledonian Sandalwood is a favorite because the aroma is perfect and it is sustainably harvested.
I love using it throughout the day, but particularly during my meditation and yoga practice. It's well known in Ayurveda and Yoga to enhance spiritual development and to open the channels of the mind as well as for its sattvic (peaceful) qualities. Ideal placement of sandalwood oil is on the forehead and heart areas.
New Caledonia is the base note in our WORSHIP body serum. The serum is formulated to enhance consciousness through the use of scent.
– Kristi Blustein from KHUS+KHUS
4. Lavender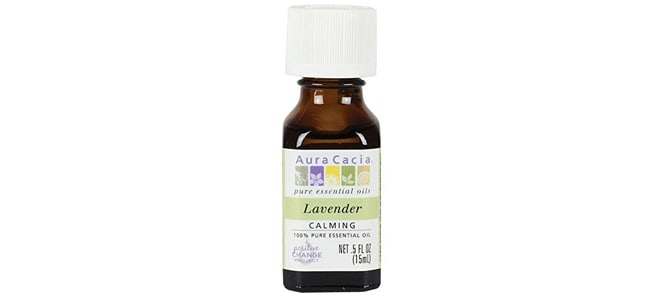 It's hard for me to pick a favorite essential oil (that's like picking a favorite child :-D) but I'd say the most versatile essential oil – and the one I never leave the house without – is lavender.
Lavender is naturally anti-microbial, anti-bacterial and anti-fungal, making it the perfect natural first aid remedy. For bug bites or stings, apply a drop of pure lavender essential oil directly onto the raised bump to stop itching and swelling. You can do the same for pimples that are just rising to the surface.
For minor burns from hot liquids or the sun, apply a few drops of lavender essential oil neat (undiluted) or diluted in pure distilled water or aloe vera juice to the area. The lavender will alleviate discomfort and swelling. (Note: Do NOT do this for second- or third-degree burns.)
A similar multi-tasker that hydrates, heals, and soothes is our Concentrated Repair Balm, which features lavender.
– Rachel Winard from Soapwalla
5