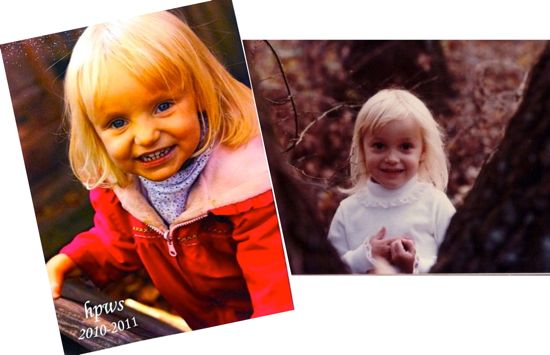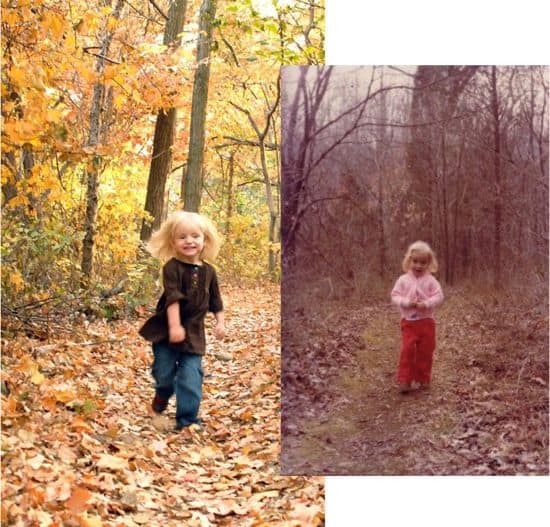 I've been playing around with Picassa lately, and it has some cool face recognition software. When I imported some baby pictures of me it kept thinking they were Caroline. I can't believe I used to be such a tow head! (In case you can't tell, it's C on the left and me on the right in the side by sides. And she's the top hammock photo.)
And I just love seeing the happiness in Caroline's photos. I can't believe she'll be four in just a couple of months.
I'm still not sure who Henry looks like – most people think Mark. Do your kids look like you?
0