When Pier 1 offered to help me transform my living room into a more kid-friendly space, well, let's just say the answer was YES! And now our mornings are a lot more fun. PJs stay on longer and you might see Henry flying through the air!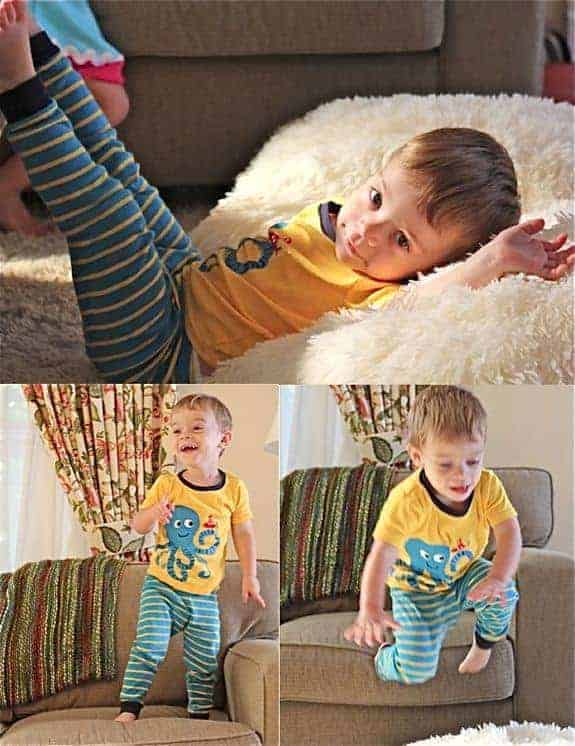 My living room got a mini transformation last summer and I asked Melissa (of the awesome boys' room) to help me again.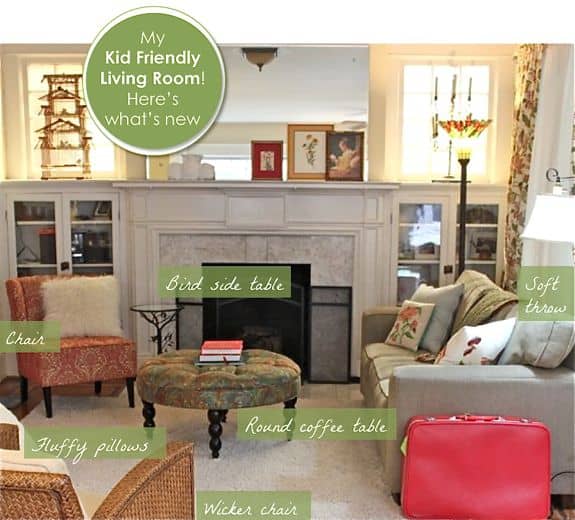 What makes it kid-friendly?
1. These huge, fluffy pillows have been a hit since I brought them home. Thank goodness I bought two so Caroline and Henry can each have one (no one wants to share). They lay on them, jump on them, have pillow fights with them. Endless entertainment.
2. There's lots of jumping on the round coffee table too. Since we don't actually put anything on the coffee table (it would get knocked over in no time) it might as well be fun.
3. Parents need places to sit too! :) Since the couch is often climbing territory, Mom and Dad are relegated to this pretty red chair and this wicker one.
4. My favorite purchase was this $50 bird side table. It may not be the most practical but I love it!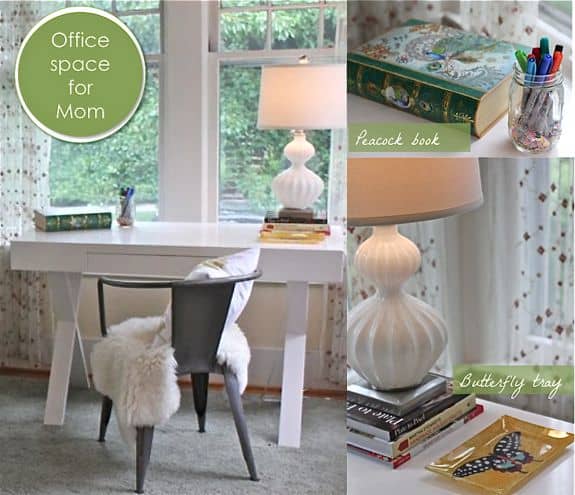 I reclaimed part of the adjoining sunroom for my workspace. Ok, so far no work has been done there, but I'm definitely inspired by my new desk accessories.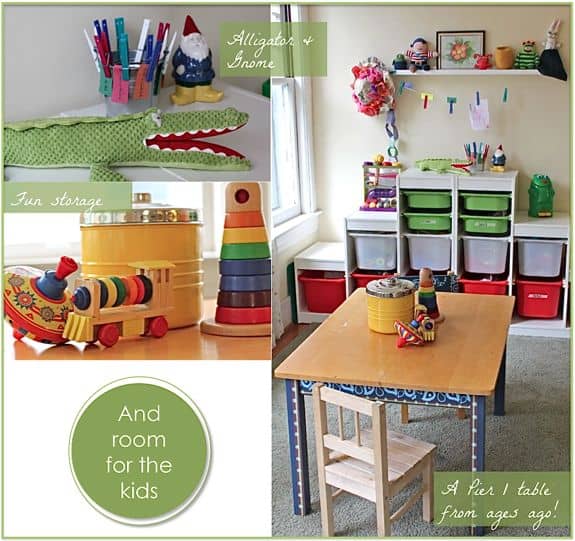 We added some fun storage in the kid zone with the yellow canister. And I couldn't resist a couple of toys – how adorable is the gnome and the crocodile?
But even with so many toys, the kids just want to play on the coffee table and jump on the pillows. It's the simple stuff, right?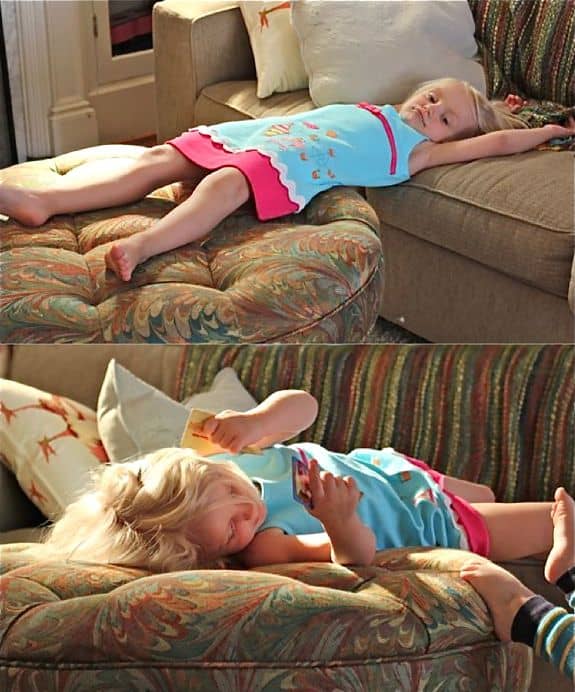 What would make your living room more kid friendly? Visit Pier 1 and check out The Idea Room for inspiration! And don't forget to sign up for the Pier 1 newsletter before you shop to get a $10 off coupon.

Disclosure: Compensation was provided by Pier 1 Imports via Glam Media. The opinions expressed herein are those of the author and are not indicative of the opinions or positions of Pier 1 Imports
0