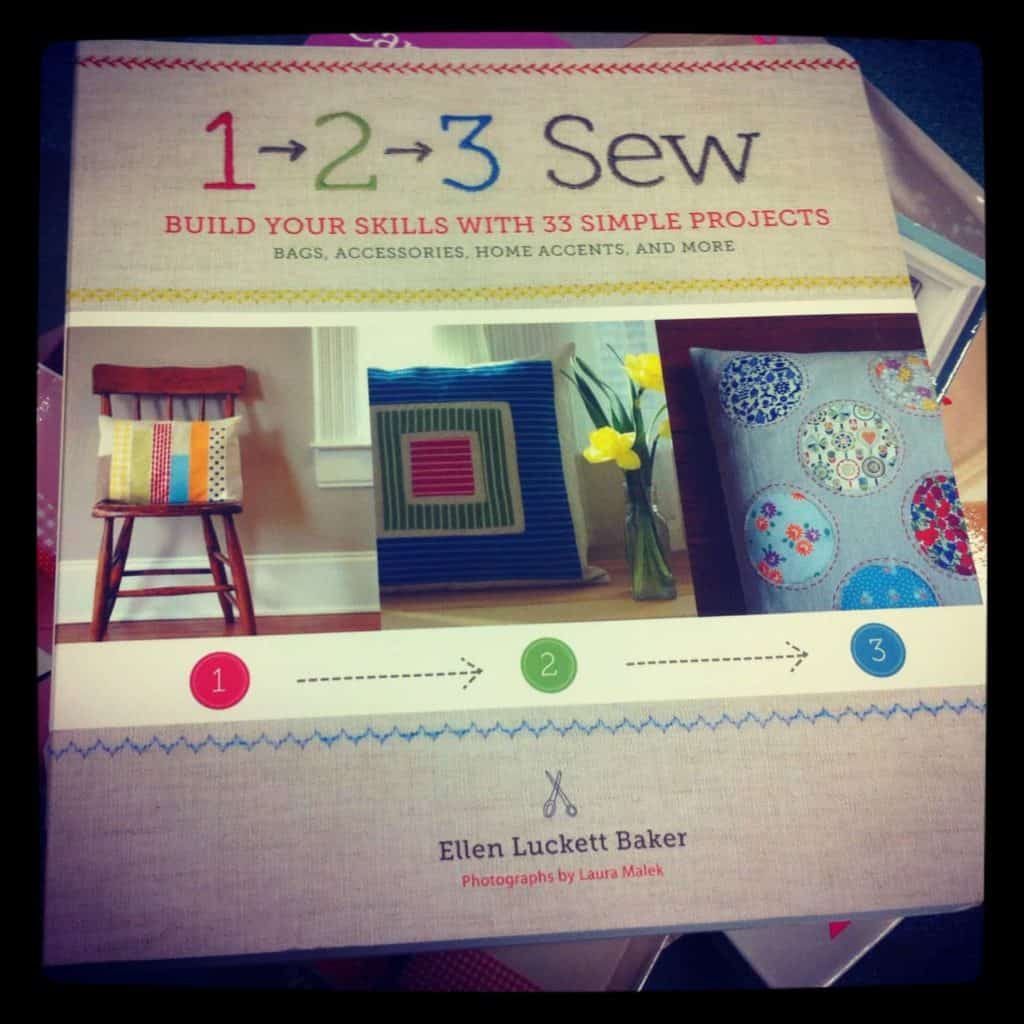 Learning to sew has been on my wish list for a long time. See, I can just picture myself sitting at the sewing machine, whipping out curtains, cute dresses, and clothes for the baby.
But the poor sewing machine I bought – last fall! – still sits in its box, hiding in the closet.
The beginner class I signed up for got canceled. Then I bought the above book with all kinds of good intentions about tackling one new project each week. That was about 2 months ago.
What is my problem? What is it about this little machine that scares me so much? My mental block certainly feels irrational. So I've decided to do take a deep breath and do what does not come easily to me.
Ask for help.
I've offered to cook brunch/lunch/dinner – anything! – for a friend. The only caveat is that she must come over and help me get the darn thing out of the box! I can't seem to face it by myself.
You have no idea how ecstatic I would be to make a napkin. And that is, in fact, going to be my first project. No one will ever be allowed to use it.
Do you sew? Any advice for a newbie?

1