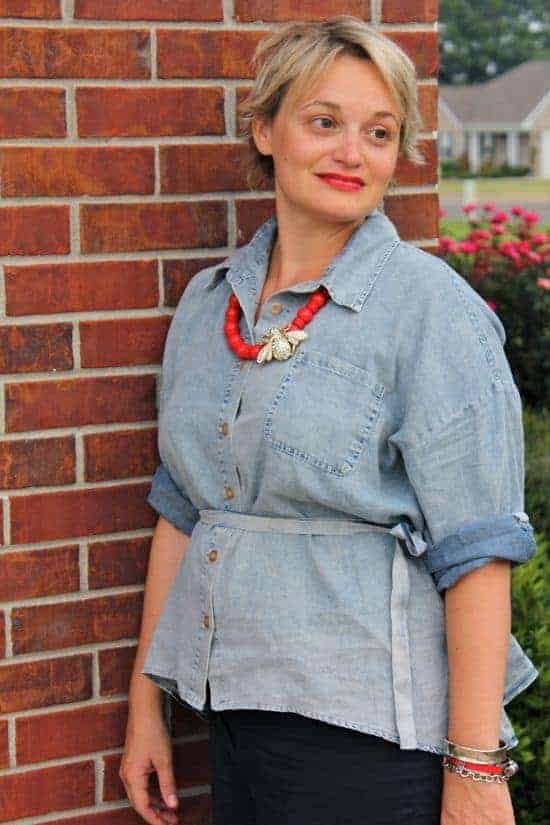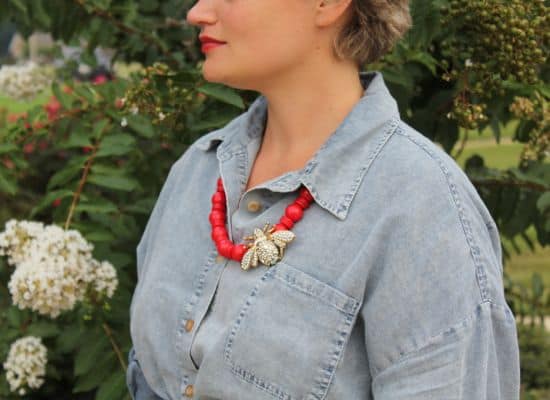 When my Grandmother passed away I received several pieces of her jewelry. I love wearing them – she had such great style. I'll always remember her dressed to the nines with creamy pink lipstick and white poufy hair.
I pinned her beautiful, sparkly bug brooch to my thrifted necklace to represent her at last weekend's family reunion. It would have been way cuter with the polka dot dress I had planned to wear. But then I remembered we would be in the car for about 5 hours. On second thought….
Shirt: Hot & Delicious (love that name!) from my new favorite Louisville shop
Pants: LOFT, ages ago
Jewelry: Necklace thrifted, Pin from my Grandmother. Bracelets, Tiffany and Home Depot.
Purse: Thrifted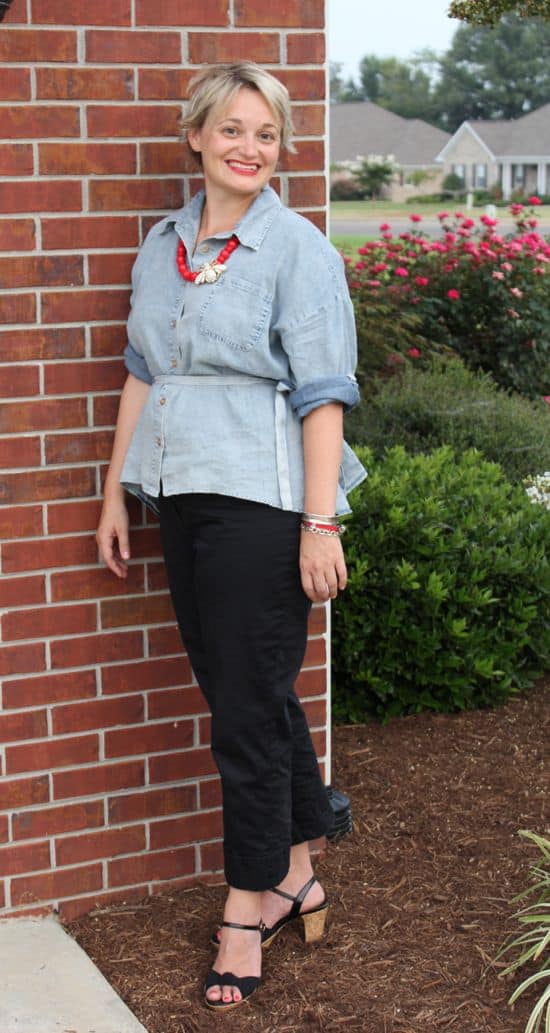 Yep, I'm standing in the mulch.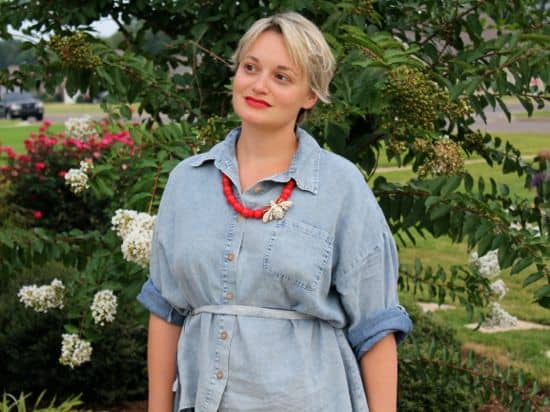 My far away dreamy look :)

0