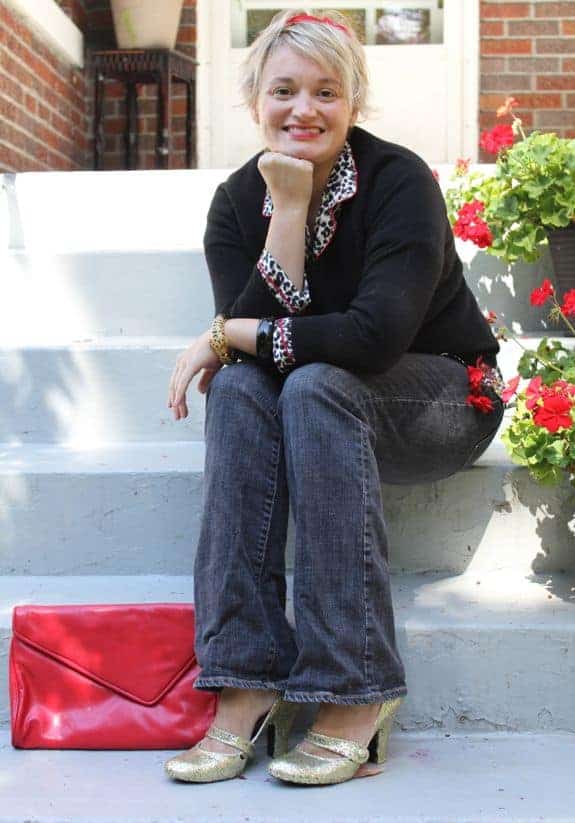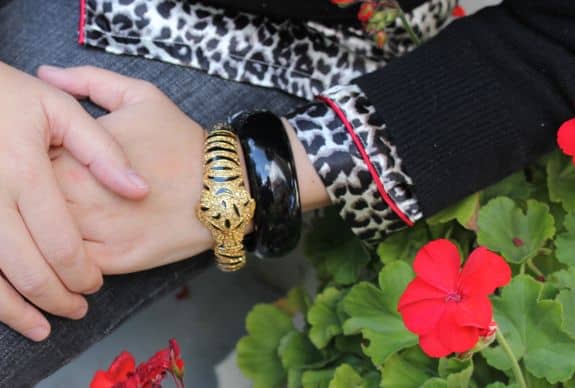 Can I just say that geraniums are my new favorite flowers? Despite my general lack of care they are still blooming!
I bought this cool animal print pajama top at a thrift store but was too chicken to wear it on its own. A little bit of leopard goes a long way for me. And yes, I finally pried my glitter shoes away from Caroline!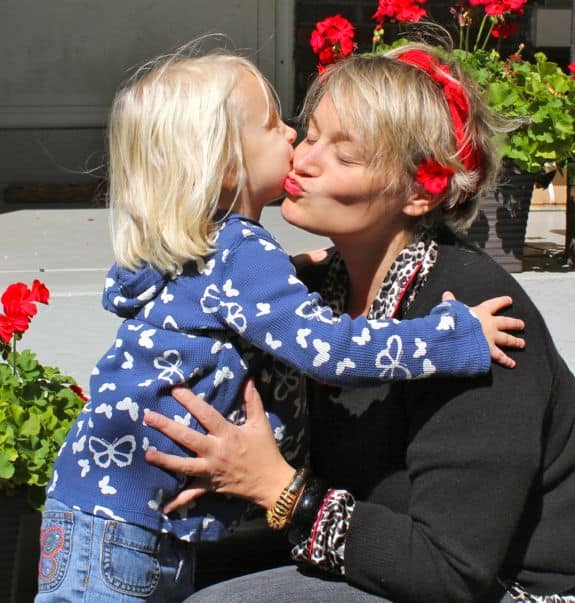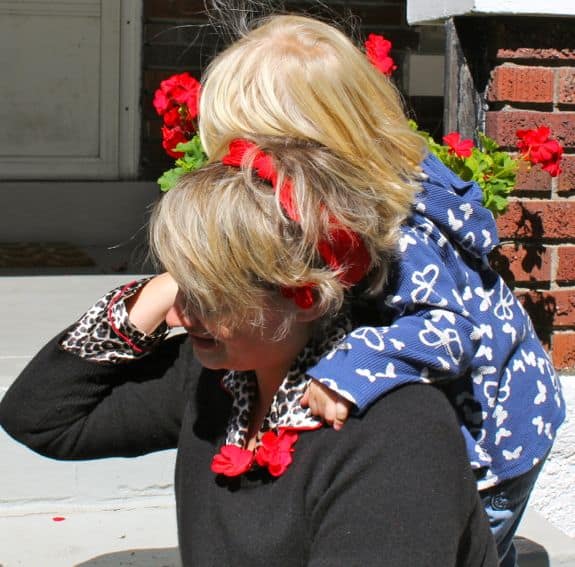 Somehow the kiddos always end up in the photos. Another 5 minutes and those flowers would have been picked clean.
I'm linking up with Pretty Shiny Sparkly for the latest Bloggers Do It Better.
0