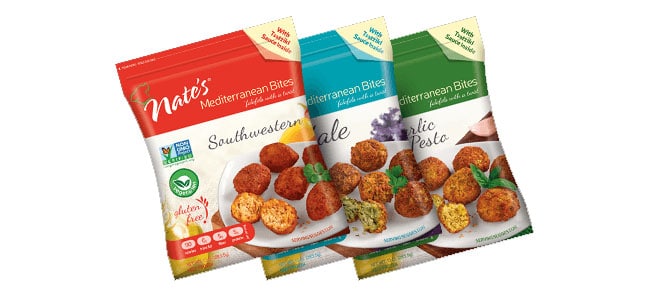 Nate's is a new vegan, gluten-free, non-GMO option for people who don't have all the time in the world to get food on the table. Without leaving the taste buds aside, Nate's provides a variety of quick and easy meatless meals, which are also healthy and low-cal.
Nate's has two awesome ranges of frozen goods: Meatless Meatballs, full of fresh ingredients and natural flavors, so that you can barely tell them apart from the real thing; and Mediterranean Bites, which captures the true essence of delicious and mouthwatering bites with enticing tzatziki sauce, packed in a convenient and portable size.
$25 Nate's Mediterranean Bites Giveaway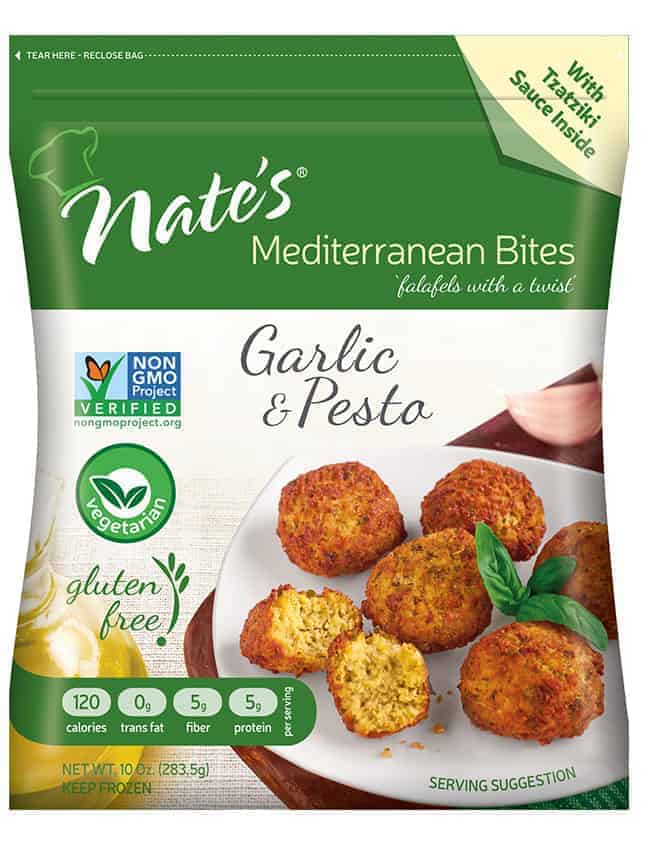 Enter the giveaway to win a variety of flavors from Nate's Mediterranean Bites! These falafels are a perfect blend of garbanzo beans, spices & herbs and are non-GMO Project Verified, vegetarian, gluten-free, but also are a great source of protein and fiber. Heat them in the oven, fryer or simply thaw and serve as they are fully cooked! Now be it Kale, Southwestern, Garlic & Pesto, or Sweet Potato, you are sure to enjoy our falafels with a twist anytime of the day!
0