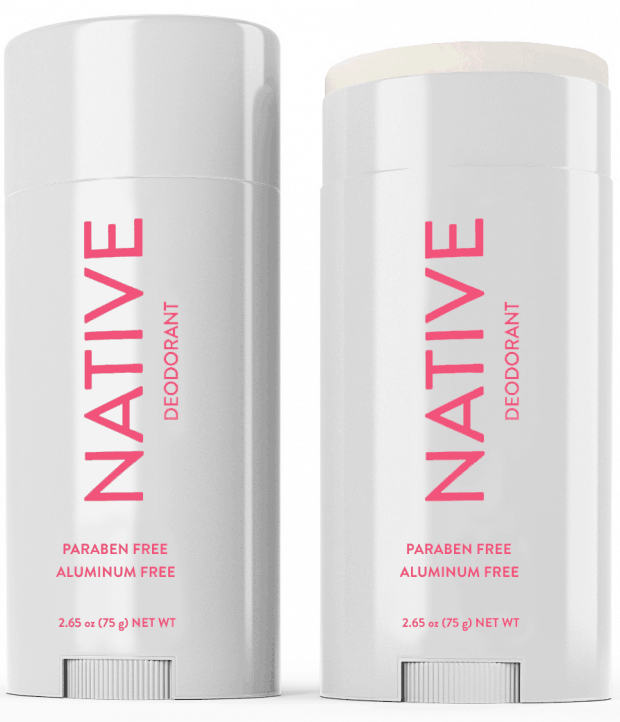 How many of us have gone natural with our cosmetics, our soaps and lotions, our haircare—but can't seem to give up our antiperspirant? I know that was the case for me. I couldn't cut the cord because so many of the natural deodorants I tried let me down. Well, Native is a paraben-free, aluminum-free deodorant that won't let you down. It's made with simple, nontoxic ingredients like baking soda, coconut and shea oils, and probiotics. And it lasts all day long—no reapplying on your lunch break!
And did I mention all the fun scents they have? My personal favorite is Coconut & Vanilla, but there's also Lavender & Rose, Unscented, and seasonal scents like Grapefruit & Bergamot, Tea Tree & Sage, and Cucumber & Mint.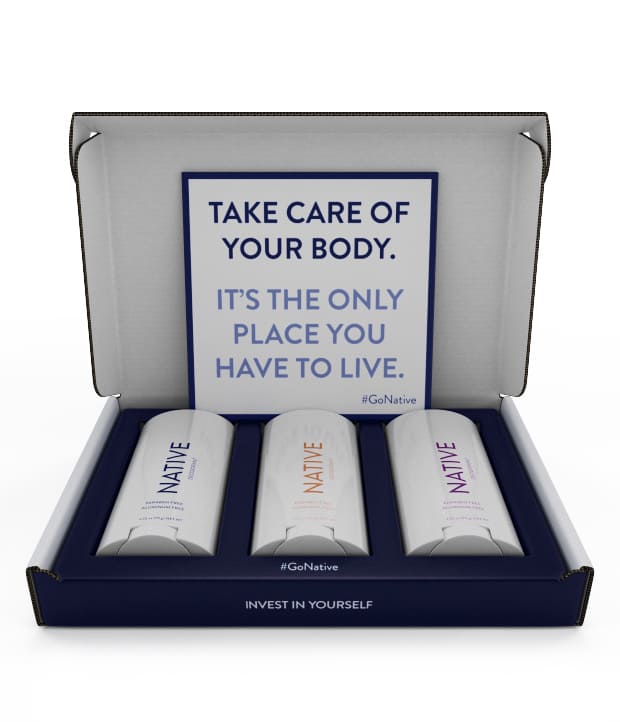 Want to give Native a try? Well, you're in luck, because they're giving 5 Hello Glow readers sample boxes with 3 of their new spring scents:
Grapefruit & Bergamot: crisp and bright, with a rejuvenating blend of citrus oils
Cucumber & Mint: cool and clean, with a subtle feminine quality and the freshness of spring
Tea Tree & Sage: invigorating, an energizing balance between the tingling freshness of tea tree and subtle herbal notes
Enter using the form below. Good luck!
2