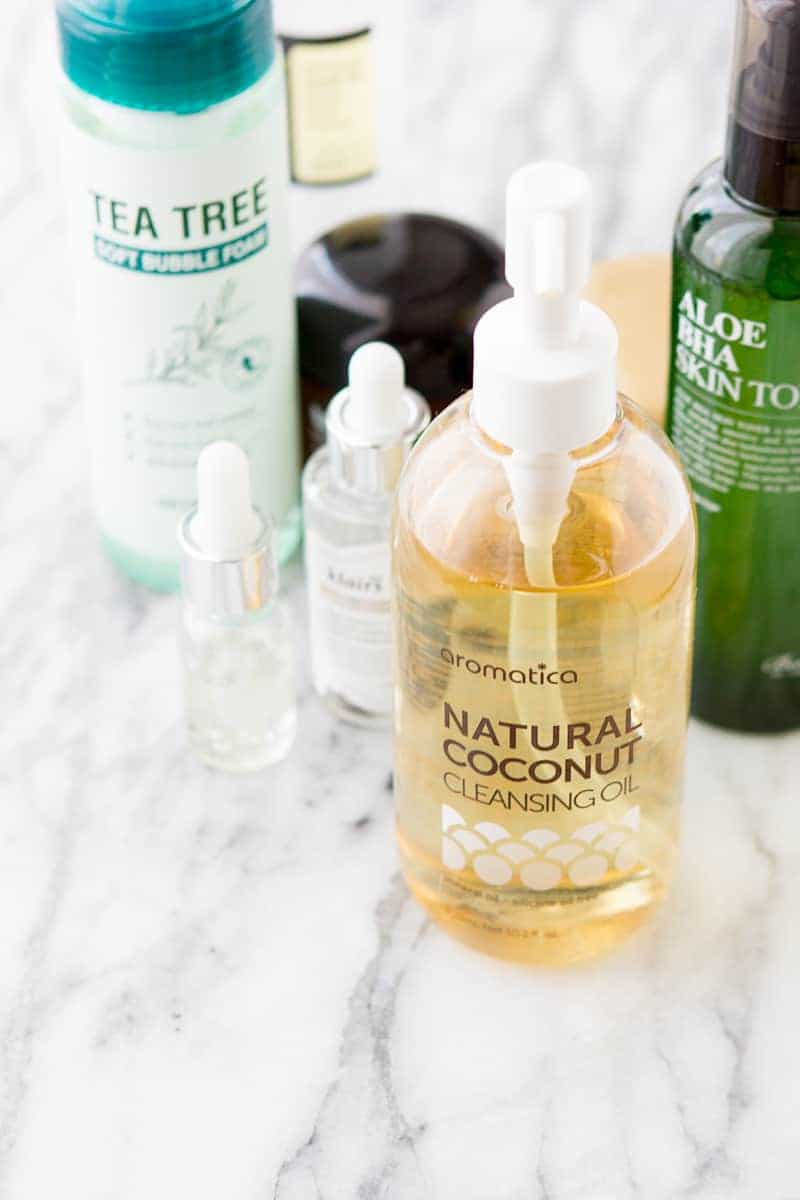 I've written before about my intense love affair (escandalo!) with Korean skincare products. They're just so good and as someone who's a bit of a product junkie, I love that shopping K-beauty products always leads to finding something new and innovative—so many of the skincare products that are trending in the US now have been K-beauty staples for years.
My other skincare fixation is natural products, free of phthalates and parabens. Can my K-beauty and natural skincare obsessions coexist? Lucky for me, the answer is YES! Korean skincare brands have been embracing natural ingredients for a long time and online shopping makes it a cinch to find them.
My absolute favorite source for natural Korean skincare products is Glow Recipe, which carefully curates their lineup to include only natural products, free of harsh ingredients. (Bonus: If you use this link, you can get 15% off your purchase.)
Sephora now carries some Korean skincare products, many of which are natural, and Soko Glam and Peach + Lily have great selections too, although not all of the brands they carry are natural. And of course, there's always Amazon!
Not sure where to start? Here are some popular natural Korean skincare products, from cleansers to sheet masks.
Our Favorite Natural Korean Skincare Products
1 / 7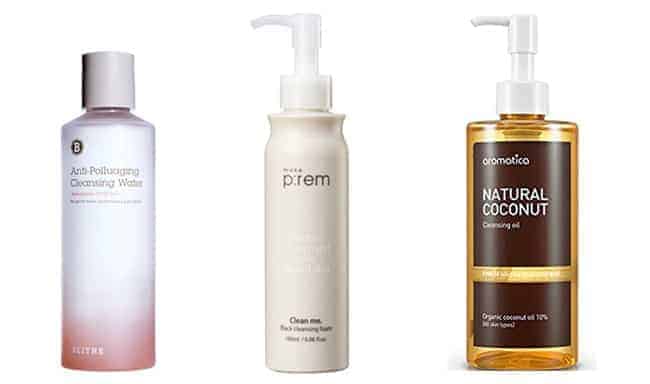 Natural Cleansers
Blithe Anti-Polluaging Himalayan Pink Salt Cleansing Water // If you're into the whole micellar water cleanser thing, you will love this cleanser. Himalayan salt and botanical extracts defend the skin from pollution and aging, while hydrating at the same time.
Make p:rem Black Cleaning Foam // Black Peat Moss Water helps clarify congested, troubled skin, while radish root ferment and glycerin seal in moisture, making this an awesome choice for anyone who struggles with breakouts and dryness at the same time.
Aromatica Natural Coconut Cleansing Oil // I totally relish ending the day by washing my face with this cleansing oil. Is that weird? Probably. But it cleans my skin like nothing else and it feels so soft afterwards.
Get more of Hello Glow's product picks on our Skincare and Hair + Makeup shop pages.
39