Having a yard to take care of feels like a bit of a luxury after years of apartment living. I haven't always loved yard work (at least not as a child), but I sure do now. I find it relaxing to be outside grooming the plants and keeping things looking tidy. I do not, however, like weeds—and I'm not alone in that sentiment! But I also don't like using a bunch of harmful, toxic chemicals to get rid of them so here's a super simple natural weed killer that's safe to use near pets and children.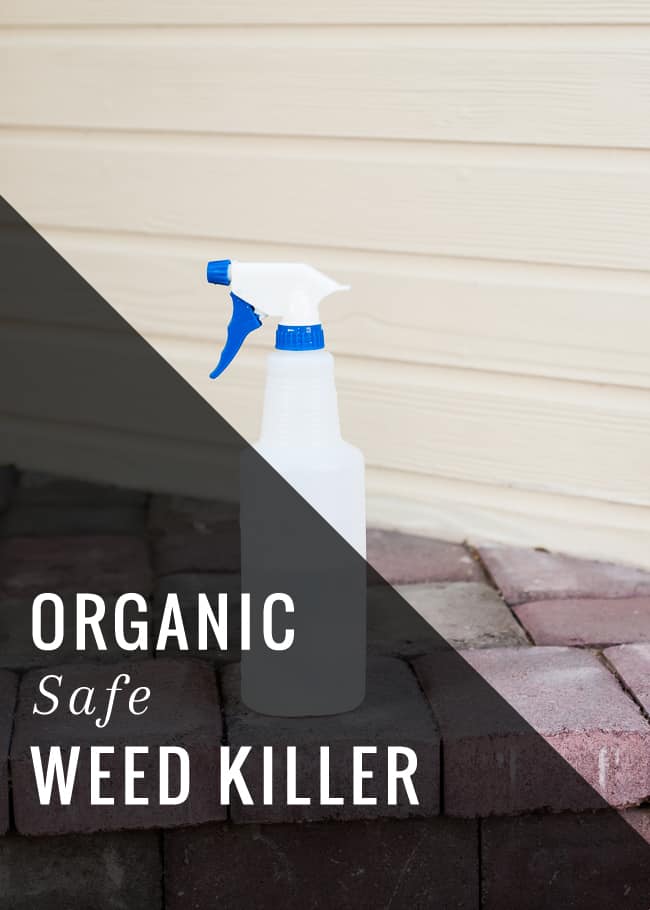 Pulling the weeds is definitely the most obvious way to help control or get rid of them, but something else works too—and it's much less labor-intensive: white vinegar. Just put this natural weed killer into a spray bottle and and go to town! Within a few hours, they will dry up and become easier to pull from the ground. (Make sure to get the whole root, too!)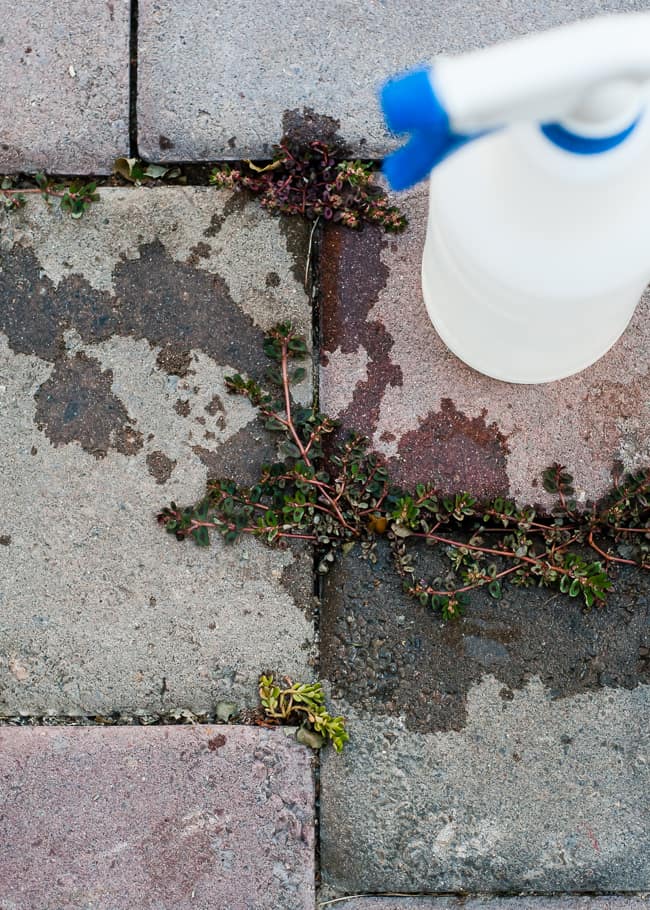 Here's the catch: The vinegar will also harm the plants you want to keep, so it's important to use a stream vs. spray with the vinegar. I find this to be most effective on the weeds between the stones on my patio and sidewalk where I don't want any plants to grow.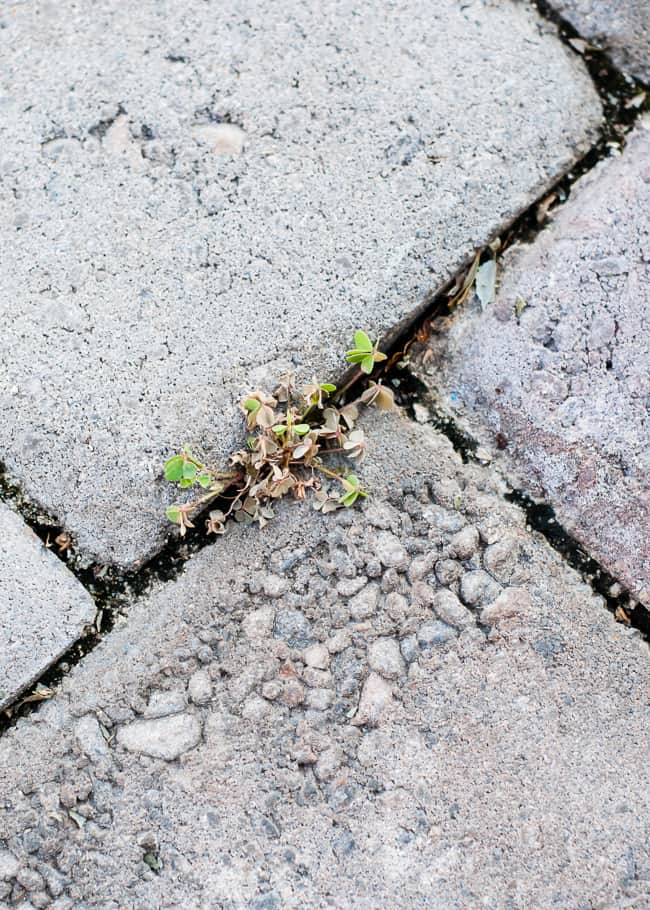 When using on the lawn, I'm very careful to get down close to the base of the plant and give it a few squirts of vinegar. I let it sit for a few hours, then go back and pull them out. And obviously, it's nice to get the weeds when they are tiny, but the big ones will shrivel and dry up just as much as the smaller ones.
That's it! Easy as can be.
More natural weed control options
Water the area around weeds to loosen roots before you pull them
Insert a knife or screwdriver alongside the root to help dig it out
Pour boiling water on them
Sprinkle salt on weeds to shrivel them (just be careful you don't get it on your lawn!)
Add lemon juice to the vinegar to increase acidity (which should help kill them faster)
How do you kill weeds in your yard or garden?
89