If you've decided to give up processed sugar, start right away. Don't wait until after a holiday or your birthday – the sooner you dive in, the better! If you manage to go through the first few weeks without caving, your body will stop craving sugar entirely. Sure, you will probably get cranky and start obsessing over the ingredients on food labels, but it's worth it in the end!
To make sure you don't feel like you're sacrificing all the good stuff, here are some naturally sweet recipes that will help along the way, all of them made without refined sugar.
1 / 9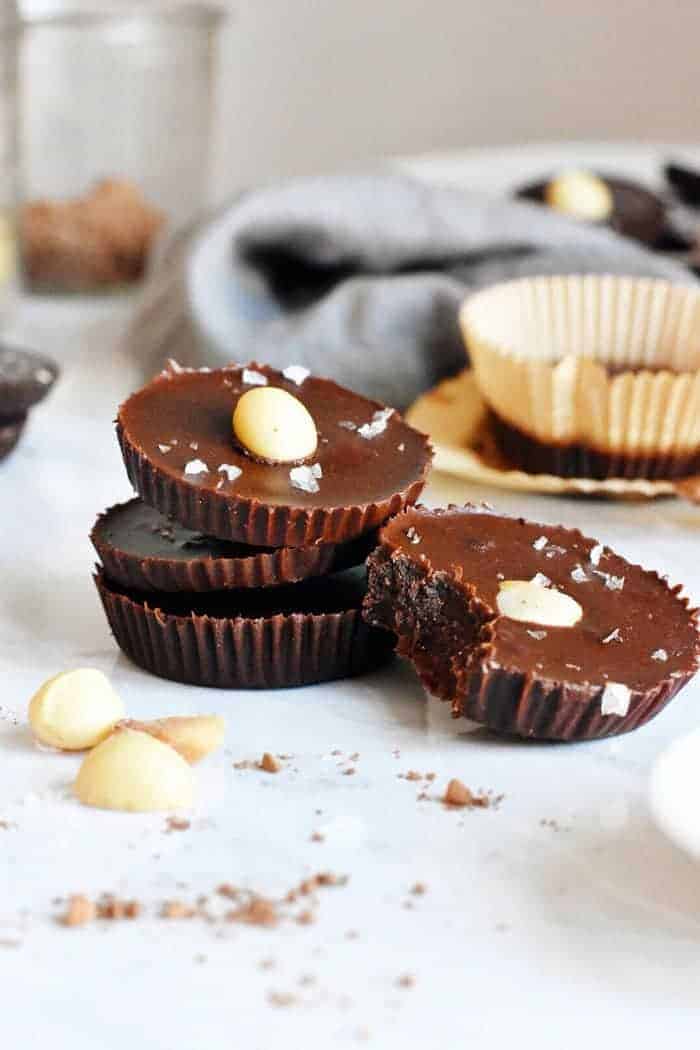 It sounds counterintuitive, but eating fat can actually lead to losing weight! These fat bombs melt in your mouth and make you wonder how something so indulgent could possibly be good for you.
Keto Salted Chocolate Macadamia Nut Fat Bombs from Hello Glow
9