Nature's Path Organic Foods Qi'a is a clean source of fuel to power you the whole day, based on three of our favorite superfoods: chia, hemp and buckwheat. Hemp is delicious and equally nutritious, high in digestible protein, essential fatty acids and naturally occurring minerals. Then we have buckwheat, packed with fiber, which does wonders for the digestion system and is even thought to help control diabetes. Chia is an antioxidant machine, with lots of nutrients and very few calories. All these seeds are gluten free and contain no known allergens.
The three of them together make Qi'a, which literally means "energy" – and that's exactly what they do. The superfood trio is the perfect breakfast, filling, energizing and delicious, all at the same time! And the possibilities are endless – soak it in your favorite milk, add to smoothies or blend with fruit and yogurt. Hey, you can even add Qi'a to salads!
Nature's Path Qi'a Superfood Granola Giveaway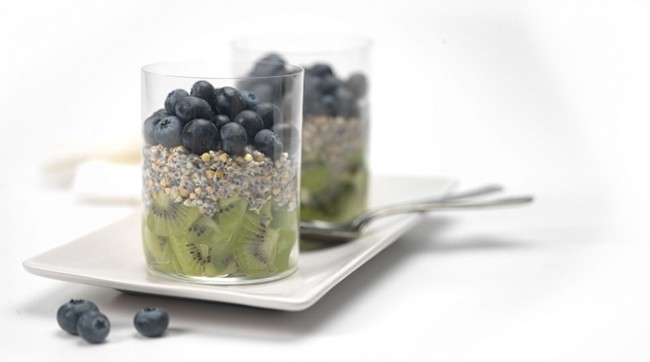 Nature's Path is offering one lucky Hello Glow reader the chance to try Qi'a for themselves! Chia, buckwheat, and hemp deliver a nutritional powerhouse of plant-based protein, fiber, and omega-3s that will keep you full and energized all day long. Here is what you have to do to enter:
Hello Glow received product for review purposes. All opinions are 100% ours.
0