Nespresso's new VertuoLine machine turns making at-home coffee into a total coffee shop experience. The gourmet coffee and espresso is crazy easy to make – and it's fun with the bright capsules and DIY machine. At a recent birthday party / holiday gathering the adults enjoyed the variety of flavors and intensities, and the kids enjoyed the chance to play barista. Enter below for a $100 Visa gift card to host your own holiday gathering!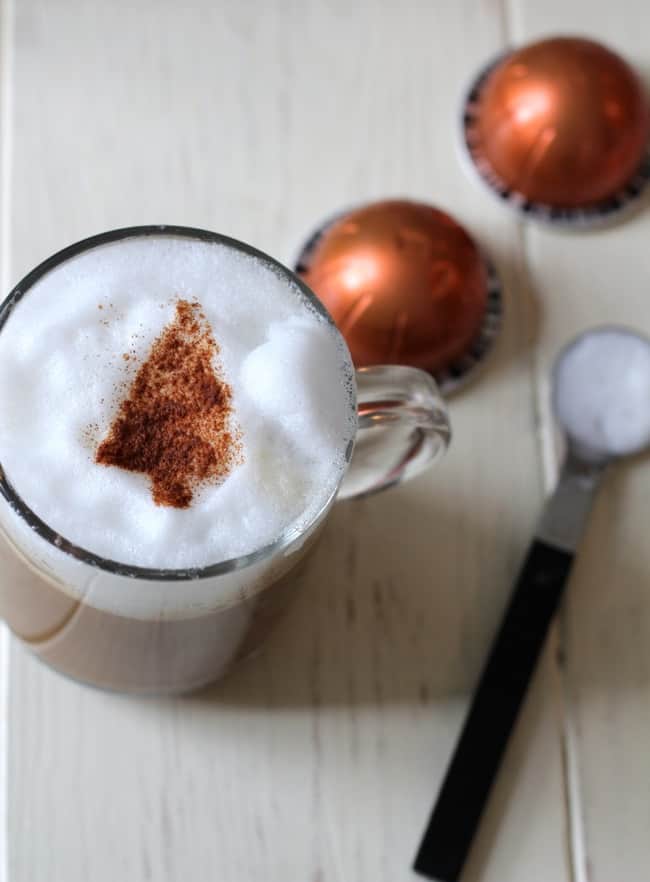 With minimal guidance, my 7-year-old can now insert the coffee capsule into the machine and press the glowing coffee cup button that gets the party started. Warming up, the VertuoLine machine sounds like a jet engine, which heightens the excitement. The kids' favorite part? Watching the used capsule get ejected and slide into the detachable trash canister. At their urging, the adults sampled the hazelnut, vanilla, and odacio ("audacious") flavors, each with a Christmas tree cinnamon stenciled on top.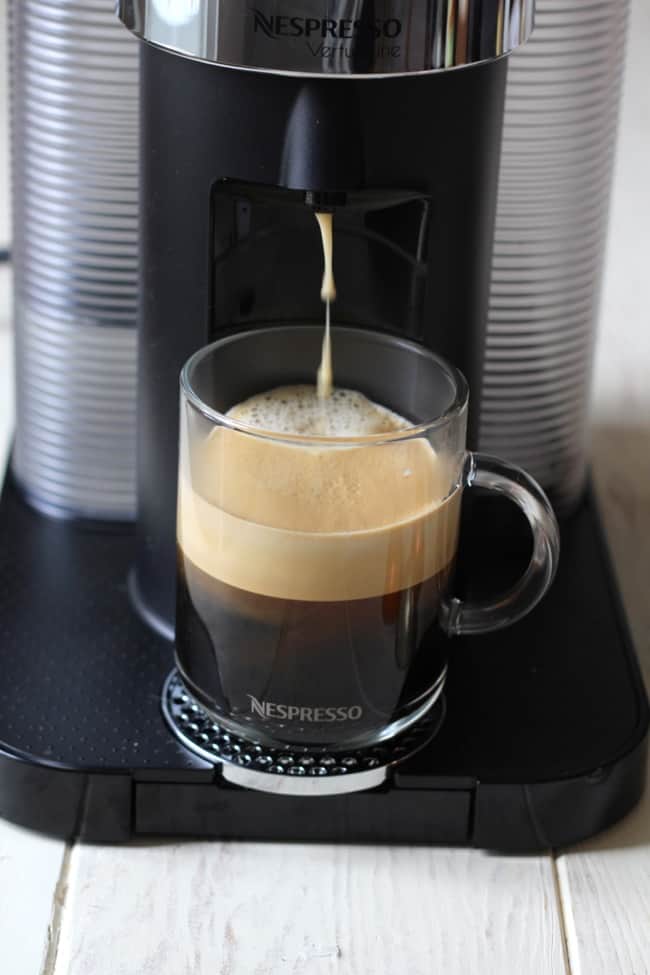 As the perfect companion, the Aeroccino, which translates as "milk frother," may finally turn me into a dedicated espresso drinker. There's nothing better than a shot of espresso covered with milky foam. Now, thanks to Nespresso's Aeroccino, these drinks don't have to be reserved for special occasions!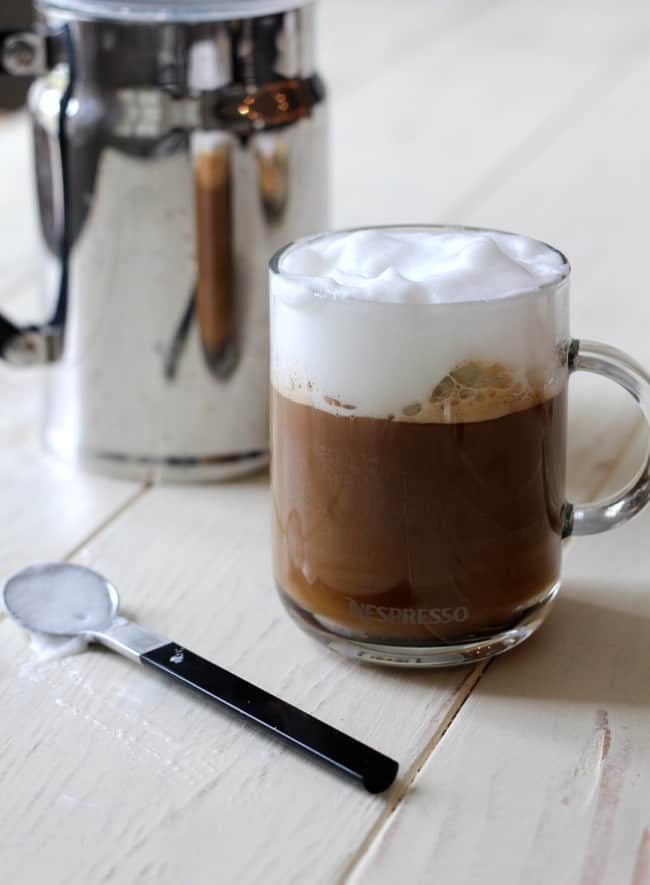 Nespresso makes a perfect holiday gift for the coffee lover in your life. And now is a great time to explore Nespresso's 2 ways to save:
1. Their 5 Day Sale from 11/20/14 – 11/24/14 offers 25% off machines (excluding the Inissia machine), and
2. Their Year End Promotion from 11/28/14 – 1/31/15 earns you $100 in Club Credit (a way to buy flavor capsules) with the purchase of any machine $199 or more.
$100 Visa giveaway
Ready to throw your own holiday coffee party? Enter the Nespresso Vertuoline Giveaway below for a chance to win a $100 Visa Gift Card.
a Rafflecopter giveaway


Thanks to Nespresso for sponsoring today's post!
1