One of my most overused phrases is "That's my new favorite thing." For example, it can be overheard after discovering the awesomeness of Scandal, the baby sleeps through the night, or I find a new lip gloss. Calling anything a "series" is the blog kiss of death for me, so from time to time I'll share a few photos of my new favorite things. This one is a little random to get me started!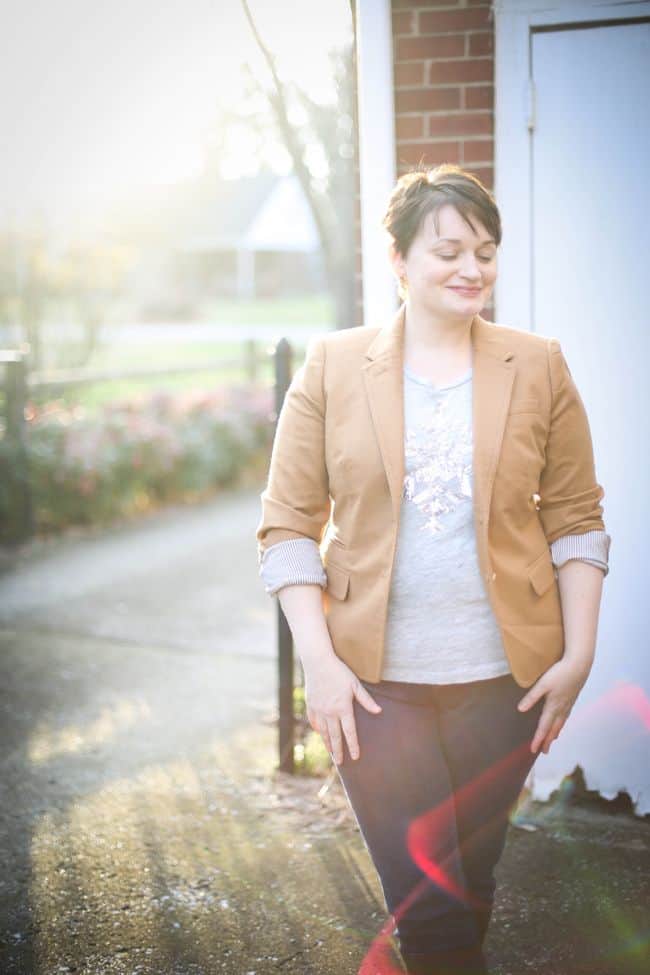 The new 'do | Still not sure if brown is my favorite color, but I'm slowly getting used to it. My eyes are closed because, well, my eyes are closed in about 99% percent of the pics I take. Apparently I'm a big blinker.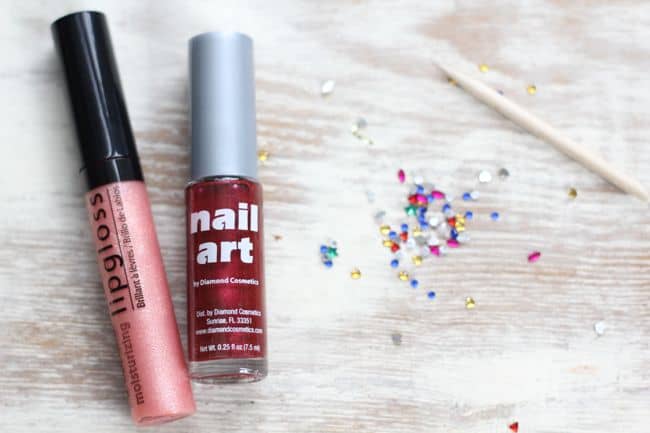 Dollar Store Lip Gloss and Nail Stickers | This is seriously the best lip gloss I've found! Just the right shade of pink and really glossy. And BONUS I got nail art stickers in teeny tiny heart shapes. Too fun.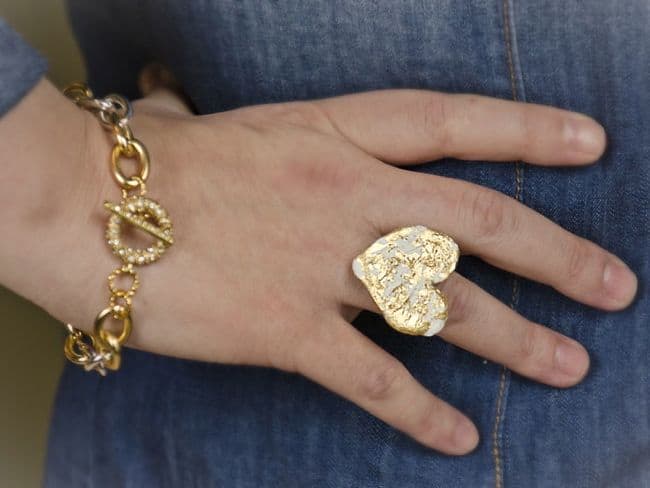 Gold Leaf Heart Ring | Apparently I lied yesterday when I said that hearts gone wild would be over. At least it's February now! With some leftover clay from my ring bowl, I made a fancy new ring. I can't decide if it's too blingy even for me.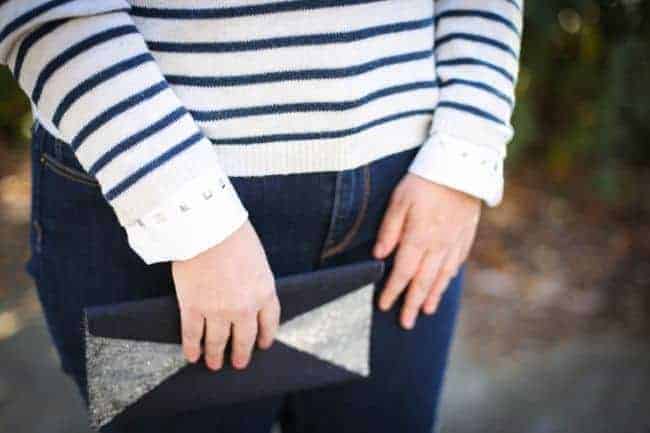 Big news | I'm not much of a horn tooter but I can't resist sharing that HH was named an up and coming blog this week (I swooned). Almost 2 years to the day, according to the family journal, that I coined the phrase "Hello Glow." Oh, and in addition to contributing for Allison at Petit Elefant I'm also going to be doing DIYs for Jen at Made by Girl (like the one above). Woohoo!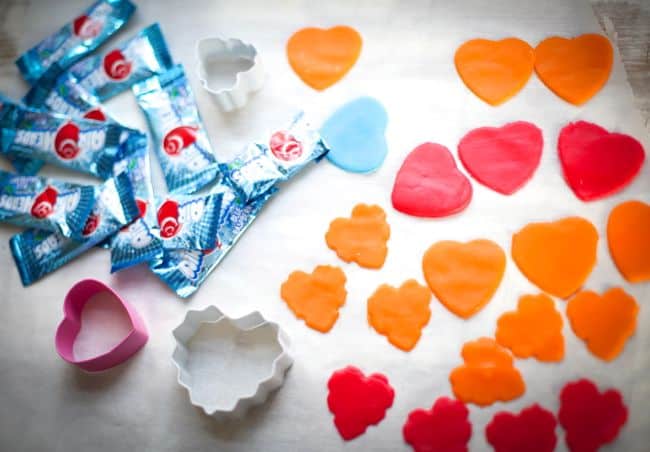 Craft Fail | You know what is not my favorite thing? Airheads. I have rolled and cut and crafted with 2 boxes of these guys. Attempting to make candy bath roses was apparently a bad idea because they ended up a hot mess. So much for my chance to win a free trip to AltSummit in NYC. On the plus side, at least this craft fail was pretty tasty.
What's your new favorite thing this week?
0